Buccaneers Community | Tampa Bay Buccaneers Foundation | Tampa Bay Buccaneers – Buccaneers.com
Tampa Bay Buccaneers Foundation
The Tampa Bay Buccaneers Foundation's mission is to uplift our community, inspire our youth and drive social change through programs that enrich the lives of families in our region.
Jr. Bucs Elementary Fitness Program
The Jr. Bucs Fitness Program impacts over 130,000 elementary students in Hillsborough & Pinellas county schools with educational activities that infuse football skills and monthly player-led video drills in current physical education curriculum.
Every elementary student can train like an NFL athlete through fun, Buccaneers player and cheerleader-led video drills that are shown each month. These drills are designed to be incorporated into everyday physical education classes.
To support the annual school fitness assessments, the Tampa Bay Buccaneers Foundation have donated new fitness equipment to every school, equipping teachers with the tools to work with students on improving and tracking their fitness levels.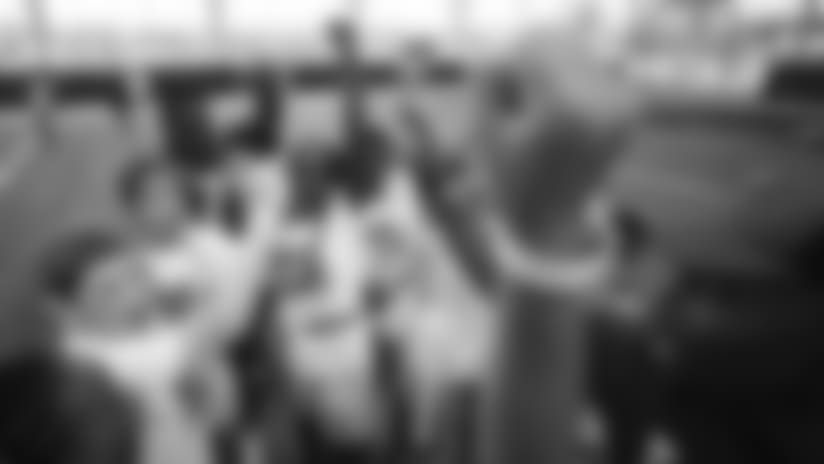 Jr. Bucs Middle School Flag Football Program
The Jr. Bucs Middle School Flag Football Program enhances the flag football curriculum for nearly 70,000 middle school students by providing flag kits, equipment and instruction.
Students in Hillsborough and Pinellas County school districts will participate in a three-week flag football unit during either the fall or spring semester. Additionally, this school year, all schools will receive a special visit and instruction from a Buccaneers legend and certified flag football instructors.
Jr. Bucs Reading Challenge
The Jr. Bucs Reading Challenge encourages students to be life-long learners and continue to read outside of school hour. Each month, elementary and middle school students from Hillsborough & Pinellas counties will get the opportunity to win game day experiences and Bucs swag for logging the most reading minutes using the myON reading program through monthly, grade-specific challenges.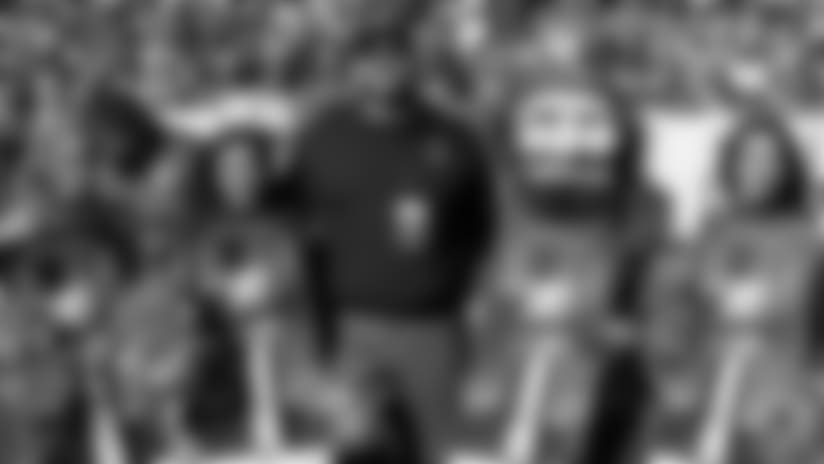 High School Coach of the Week
We believe in the teachers of this game and recognize their responsibility in growing the game of football. Our High School Coach of the Week program is community-led and celebrates high school coaches in the Bay area.
As part of that recognition, the Buccaneers Street Team also visits the high school of each winning coach and provides a full 'Bucs Experience', complete with appearances by Buccaneers Cheerleaders and Captain Fear as well as giveaways.
Click below for more information regarding the program and to vote for this week's "Coach of the Week"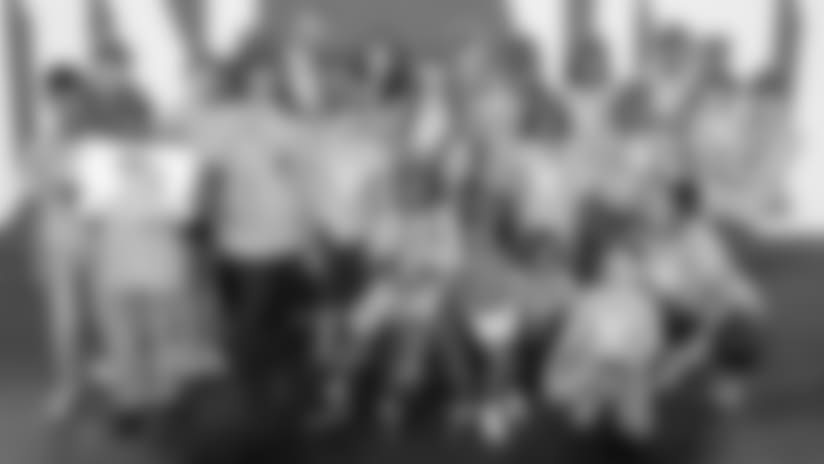 Gameday for Kids
As part of our ongoing commitment to highlight the academic achievements of our youth, the Buccaneers have rewarded over 17,000 students through the Gameday for Kids program, tickets and on field experiences for students in our community.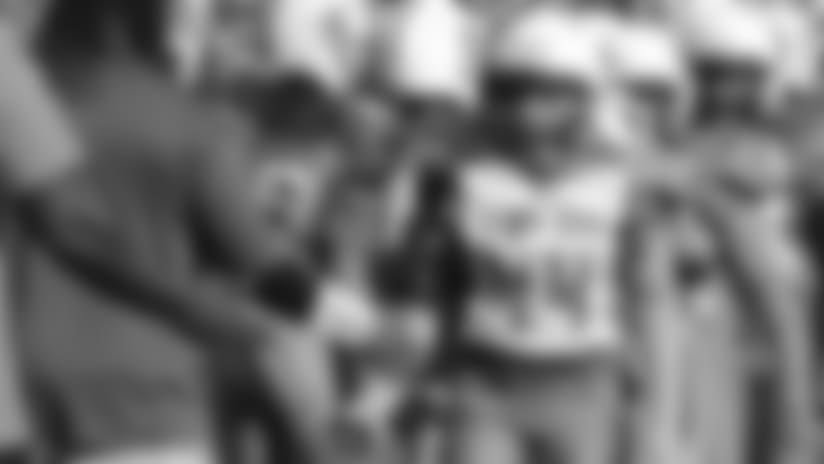 Student-Athlete Spotlight
Every athlete deserves the chance to fulfill their dreams, therefore the Tampa Bay Buccaneers have contributed over $1.4M to programs that have given over 18,000 student athletes a platform to showcase their talents at events such as High School Football Combines and Recruiting Fairs, and provide them opportunity to potentially earn college scholarships.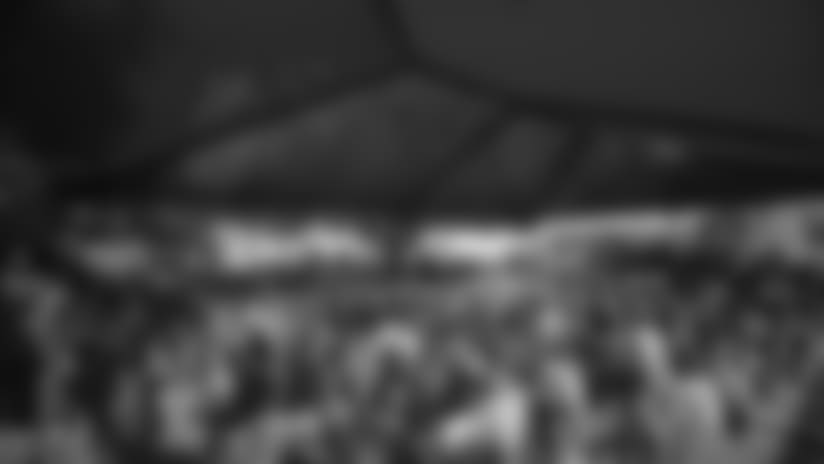 Buccaneers Shade Structures
24 Court-sized shade covers called "Buccaneers Fitness Zones" are erected in schools in mostly underserved communities to create additional outdoor educational and recreational opportunities. These open air structures have become community symbols of the Buccaneers enduring commitment to education for underserved youth, now and for generations to come.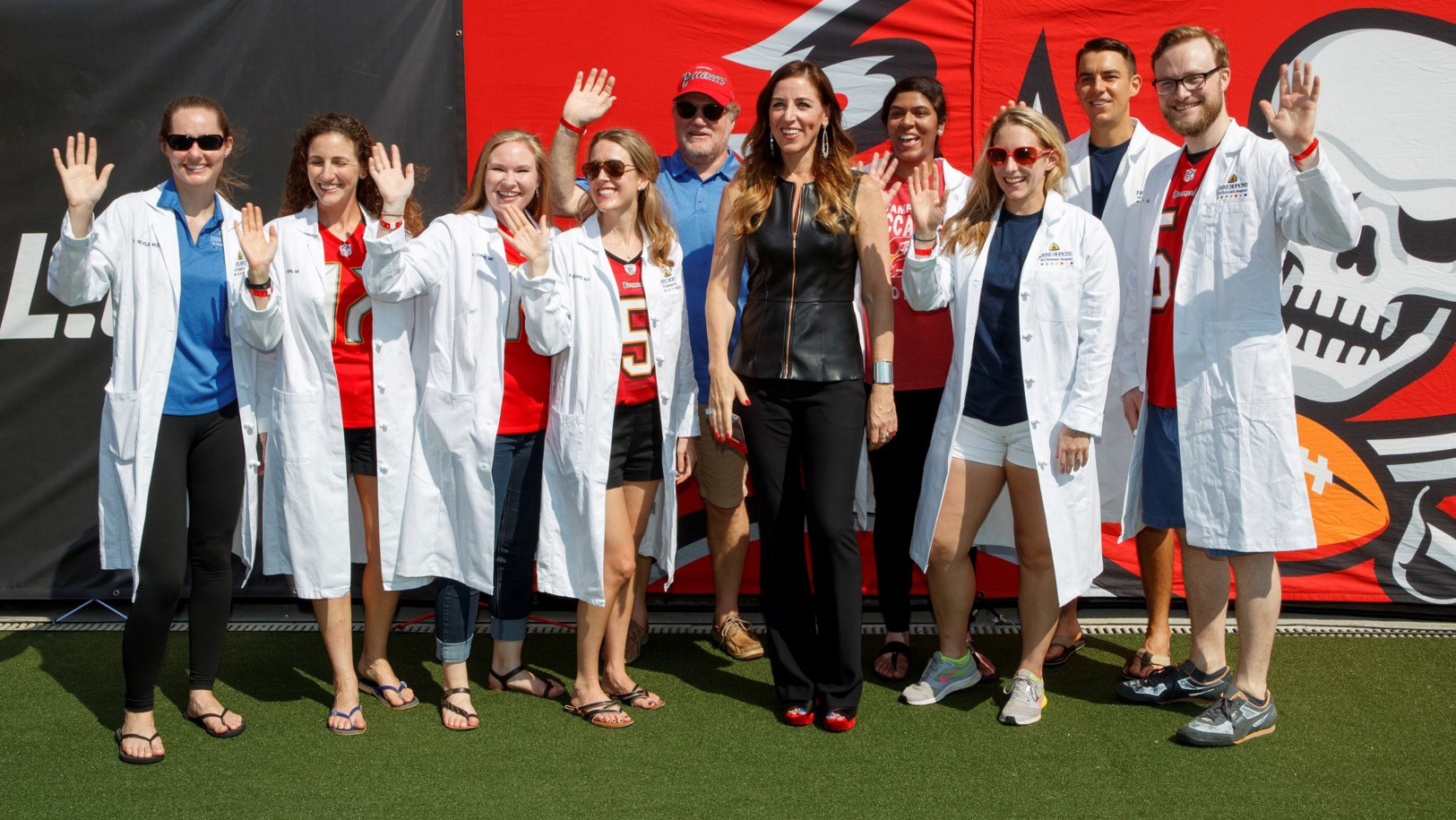 Tampa Bay Buccaneers Foundation Neurological Residency Rotation and Ophthalmology Fund
Through a $375,000 commitment to All Children's Hospital Johns Hopkins Medicine, the Tampa Bay Buccaneers support approximately 60 pediatric residents, who are focused on addressing a broad spectrum of pediatric issues including traumatic brain injury, concussion, stroke and epilepsy.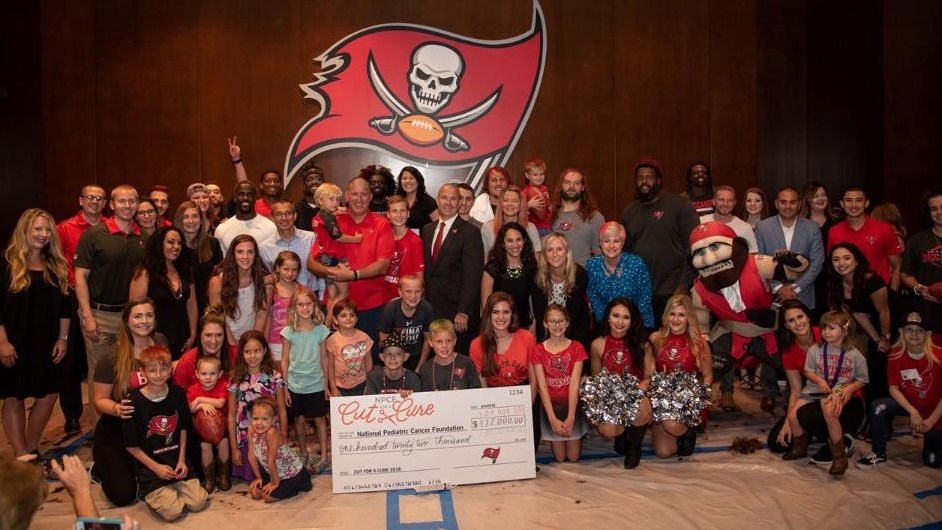 National Pediatric Cancer Foundation "Cut for a Cure"
Since 2013, the Buccaneers have raised more than $315,000 to help fund research to fast-track less toxic and more targeted treatments. Each year, the Tampa Bay Buccaneers joins in on the fight against childhood cancer through the annual "Cut for a Cure" to benefit the National Pediatric Cancer Foundation. Buccaneers players and staff have their heads and facial hair shaved or colored by pediatric cancer patients and survivors to raise money and awareness to help eliminate childhood cancer.
Community Shade Structure
Health and wellness are key players in the development of young minds and bodies. In 2016, the Buccaneers donated an iconic holiday shade structure to the Downtown Partnership for Curtis Hixon Park. This open-air structure has provided the downtown community with much-needed covered activity space and serves as a resource for visitors at Curtis Hixon Park throughout the year.
Buccaneers License Plate
Display your fandom with a specialty Buccaneers license plate, benefiting the Tampa Bay Buccaneers Foundation. The Buccaneers License Plate Program is available to all Florida residents upon vehicle registration and annual renewal of your state vehicle tag. A portion of each purchase will go towards ongoing community programming and initiatives of the foundation.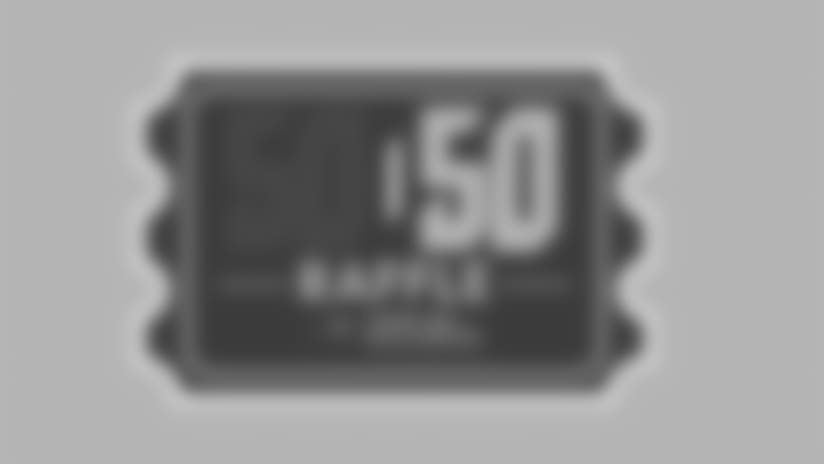 Tampa Bay Buccaneers Foundation 50/50 Raffle
At every home game, Tampa Bay Buccaneers Foundation conducts a 50/50 Raffle to raise funds to impact children in Tampa Bay through programming that improves physical and emotional health. Fifty-percent of net proceeds from the raffle ticket sales go to one lucky fan and the remainder will support the work of the Tampa Bay Buccaneers Foundation.