The 2-2 Tampa Bay Buccaneers hit the road in Week Six to take on the 2-3 Arizona Cardinals at University of Phoenix Stadium in Glendale, Arizona. Here a few individual matchups that could be critical as the Buccaneers try to get back above .500 on the season:
Buccaneers WR Mike Evans vs. Cardinals CB Patrick Peterson
When the Buccaneers were preparing to play the Vikings in Week Three, Head Coach Dirk Koetter referred to the looming matchup between Evans and Minnesota cornerback Xavier Rhodes as "one to watch." Multiply that by a factor or two as Evans prepares to take on Peterson, one of the NFL's true standout cornerbacks of this decade. Peterson has been to the Pro Bowl at the end of each of his first six seasons and he has 20 career interceptions and 66 passes defensed. At 6-0 and 220 pounds, he's a great matchup weapon for Arizona against the league's new era of huge wideouts. Like Mike Evans. Evans joined Peterson in the Pro Bowl last year and is quickly establishing himself as one of the NFL's most dangerous receivers. He leads a diverse Bucs offense with 24 catches for 276 yards and has already scored twice this year and 29 times in 50 career games. Peterson has broken up two passes this year but is still looking for his first pick.
Cardinals RB Andre Ellington vs. Buccaneers S Justin Evans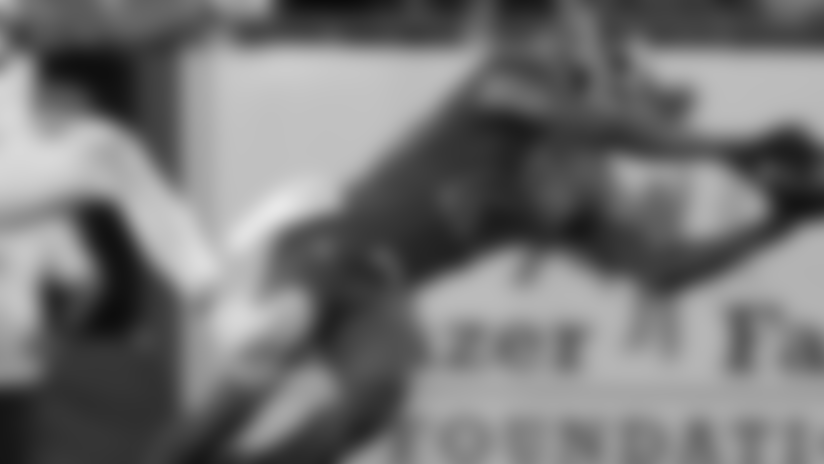 Arizona always intended to have a running back heavily involved in their passing game in 2017, but they expected it to be star David Johnson, who is now on injured reserve. Johnson is nearly impossible to replace, but Ellington has become a key part of the aerial attack in his place, ranking second on the team with 28 receptions, which he has turned into 257 yards. Quarterback Carson Palmer has felt a lot of pressure in the pocket this season (more on that below), so it makes sense that he would be looking for short passes to his running backs, whether on quick checkdowns or designed screens. Evans, a second-round rookie, made his first start last week and performed well, with nine tackles and an interception. Koetter praised Evans physical play around the line of scrimmage, which obviously puts him in the vicinity of pass-catching backs. The size of the rookie's role Sunday in Arizona will depend on the health of safeties Keith Tandy and T.J. Ward, each of whom missed the last game, but he's ready to make an impact when needed.
Buccaneers T Donovan Smith vs. Cardinals LB Chandler Jones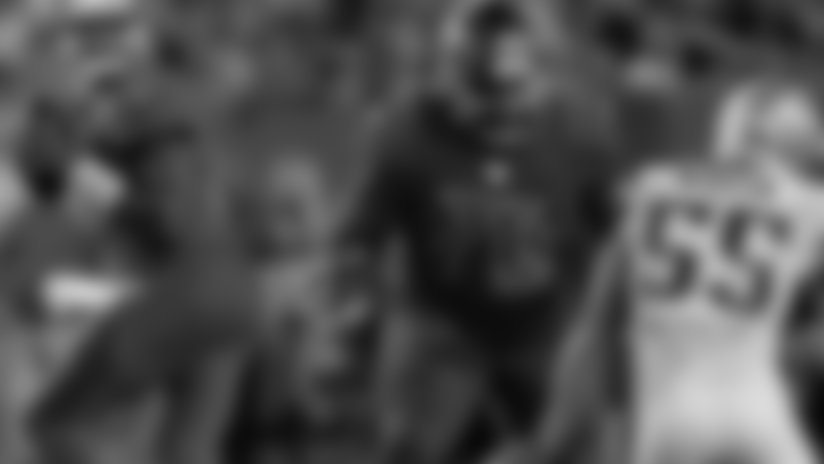 The Cardinals' defense has racked up 10 sacks through five games, and Jones has half of them. A high-profile trade acquisition from New England in 2016, Jones had 11.0 sacks in his debut season in Arizona and obviously looks well on his way to a fourth double-digit sack performance in the last five seasons. Jones is listed as an outside linebacker for the Cardinals but spends much of his time rushing the passer off the backside. That will make him a primary concern for Buccaneers left tackle Donovan Smith. Smith, who has yet to miss a single season in two-and-a-quarter NFL seasons, has anchored a Buccaneer line that is performing well so far, allowing just seven sacks in four games. Winston was sacked only twice in the Bucs' last outing against New England, and Koetter indicated that neither of those plays were deemed to be the fault of the offensive line. Quarterback Jameis Winston has an impressive array of weapons to work with but the more time Smith and company give him to survey the field the more dangerous he can be.
Buccaneers PR Bernard Reedy vs. Cardinals S Budda Baker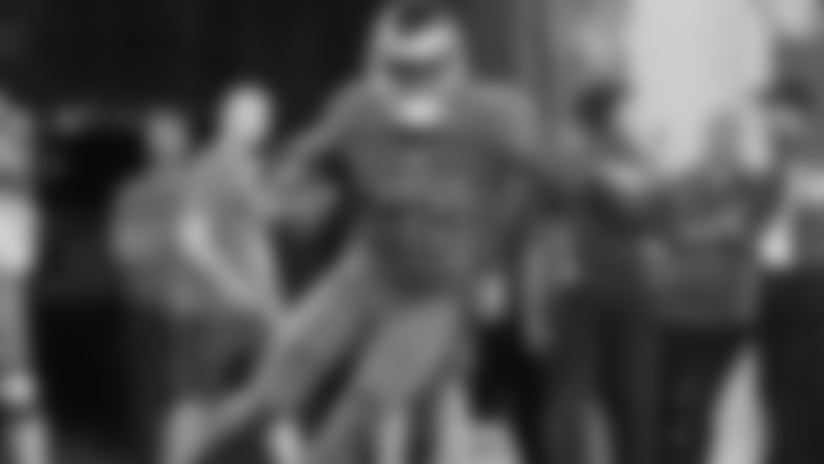 Reedy has been consistently effective since he moved to the front of the Buccaneers' punt-returner competition in the preseason, and he currently ranks sixth in the NFL with an average of 10.3 yards per runback in the regular season. He's put up that 10-yard average – in other words, he generally adds a first down to the team's field position efforts every time he attempts a return – without having a single one longer than 17. His 50-yard kickoff return against Minnesota still ranks as the third-longest in the NFL all season, but the Buccaneers would like to see him break off a similarly explosive play on punt returns. This might be his chance, as Arizona ranks 29th in the league with a punt return average allowed of 14.7 per try, with three of 20 or more yards allowed. Rookie safety Budda Baker might be the one to stop Reedy however; while Baker doesn't have a big role on defense yet (three tackles) he has already racked up seven stops on special teams.
Cardinals T Jared Veldheer vs. Buccaneers DE Will Gholston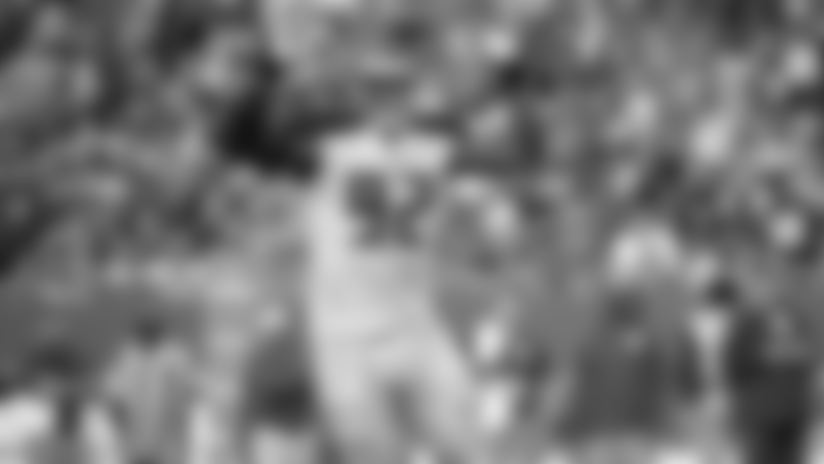 Palmer has been sacked 19 times through five games, tied with Green Bay's Aaron Rodgers for the most sacks any quarterback has absorbed this season. Seven of those 19 sacks have been recorded by opposing defenders who are listed as left defensive ends for their respective teams (Anthony Zettel, DeMarcus Lawrence, Elvis Dumervil and Brandon Graham). That doesn't necessarily mean that all seven of those sacks came off Cardinals right tackle Jared Veldheer, but the veteran's struggles in his first year on the right side have been a notable topic in Phoenix. Starting opposite Veldheer will be Will Gholston, a fantastic run-stopper without big career sack numbers. However, Gholston is a very big end (6-6, 281) and might be able to challenge Veldheer with the bull rush, which has reportedly been an issue for the veteran tackle in 2017.
Buccaneers TE Cameron Brate vs. Cardinals S Tyrann Mathieu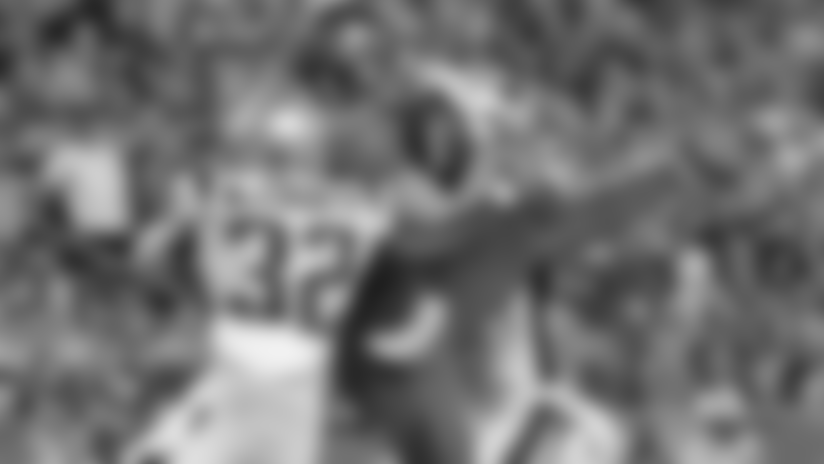 Brate continues his ascension into the ranks of the NFL's most productive tight ends. Despite playing one fewer game than most of his peers, Brate ranks eighth at the position with 205 receiving yards and is tied for the league lead among tight ends with three touchdowns. He has now scored three games in a row and has 11 TDs since the start of the 2016 to lead all NFL tight ends. However, Arizona's defense has been quite good against tight ends, and Mathieu is almost surely a big reason why. Last Sunday, Philadelphia's Zach Ertz was the first tight end to score against the Cardinals this season, and the primary tight ends for Arizona's five opponents have averaged just 37.4 yards per game. Mathieu is one of the NFL's most versatile defensive backs, a sort of corner/safety hybrid, and he is outstanding in the slot against both tight ends and receivers. The Buccaneers make good use of their two-TE packages, which can give them opportunities for mismatches, but the presence of Mathieu makes those mismatches less common. So far this season, Mathieu has already filled up his stat line: 24 tackles, one sack, three tackles for loss, one interception and two passes defensed.