The 2-1 Tampa Bay Buccaneers conclude a five-day, two-game home stand on Thursday night when they play host to the 2-2 New England Patriots at Raymond James Stadium. Here are a few individual matchups that could be critical as the Buccaneers try to win their seventh straight game at home:
Buccaneers WR DeSean Jackson vs. Patriots CB Stephon Gilmore
QB Jameis Winston is still looking to get his timing down with the Buccaneers' speedy new wideout, but when he does Jackson should continue to be the NFL's best big-play receiver. Jackson has one 25-yard touchdown catch through three games – his 35th score of at least that length, the most in the NFL since 2008 – but several other deep shots by the Bucs' passing attack have failed to connect. This could be the week, as New England's defense ranks last in the NFL in both net passing yards per game and per play. The Patriots brought in Gilmore, formerly of the Bills, as one of their major offseason acquisitions but New England has still given up more 25+-yard passing plays (15) than any team in the league so far. Still, Gilmore made the pro Bowl last year and had five interceptions and 12 passes defensed for Buffalo. So far this year he has picked off one pass and broken up two.
Patriots TE Rob Gronkowski vs. Buccaneers S Chris Conte
It's a bit unfair to single out Conte for this matchup, as Gronkowski is the type of offensive threat that can stress any level of the Buccaneers' defense. Still, Conte plays more of the free safety role in the Buccaneers' secondary, meaning he could be the last line of defense if Gronkowski gets the ball in the open field and begins rumbling through tacklers as he is wont to do. In addition, the Buccaneers could be playing without safeties Keith Tandy and T.J. Ward, which would force rookie Justin Evans into a major role and make Conte's experience more valuable. Since Gronkowski arrived in New England in 2010, the only variable in his production has been injuries; remarkably, in every season in which he's played at least 10 games he's also had at least 10 touchdowns. Gronkowski is enjoying good health so far, playing in all four games and racking up 20 catches for 318 yards (15.9 per grab) and two touchdowns. He already has a 53-yard touchdown this year, marking the seventh straight season in which he's scored on at least one play of 40 or more yards.
Buccaneers G Kevin Pamphile vs. Patriots DE Trey Flowers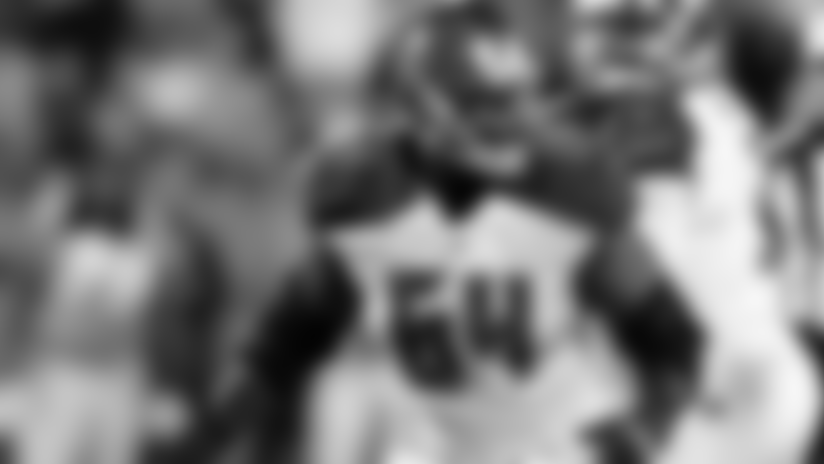 New England's overall defensive struggles in 2017 have included a pass-rush that has produced a relatively-low total of eight sacks in four games. However, right end Trey Flowers has 3.0 sacks of his own to lead the team and tie for 13th in the NFL. Flowers also has seven quarterback hits and a forced fumble. Many NFL fans may have been introduced to the former 2015 fourth-round pick when he made a key fourth-quarter sack on Matt Ryan in Super Bowl LI to push the Falcons out of field goal range, but Flowers began putting up dominant numbers midway through his second season and hasn't stopped yet. So why do we have Flowers, the right end, matched up against Pamphile instead of left tackle Donovan Smith? Well, the Patriots sometimes slide Flowers into a DT spot on pass-rushing downs where he can dominate with his size and quickness. That's where a lot of his biggest plays came from in 2016. Pamphile – and possibly Evan Smith if the two continue to share LG snaps – will have his hands full against the Patriots' powerful pass-rusher. Pamphile has helped the Buccaneers give Winston good protection so far this year; Winston has been sacked five times in three games and has been hit only a dozen times overall.
Buccaneers P Bryan Anger vs. Patriots WR/PR Danny Amendola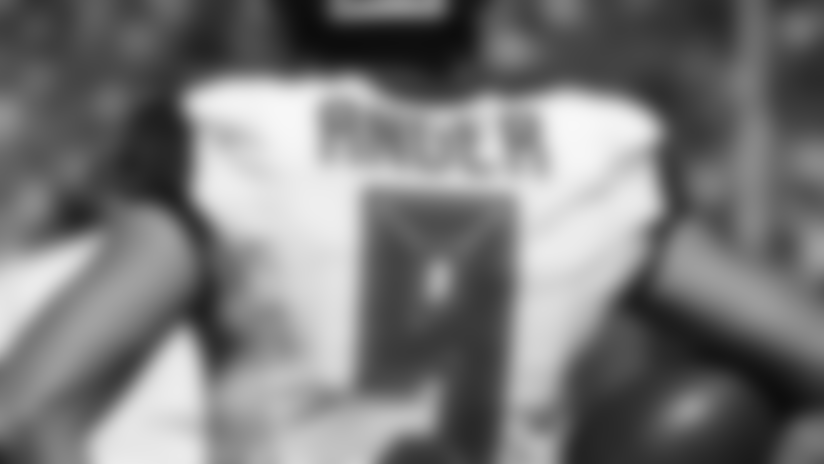 The Buccaneers loved what Anger brought to their kicking game so much after signing him to a one-year deal in 2016 that they handed the veteran punter an extension just before the season ended. He has picked up right where he left off last season, ranking fifth in the NFL with a net punting average of 45.3 yards. That's a step up, so far, from the 42.7-yard net he put up last year to establish a new Buccaneers single-season record. Opposing punt returners have barely been able to get their hands on the ball, with just two returns for 10 yards plus five fair catches and three punts downed inside the 20 so far. A continuation of that could be critical on Thursday night, because Amendola and the Patriots' punt-return unit has been very good when given a chance this year. Amendola's 20.3-yard average on three returns has New England ranked second in the NFL in punt return average. The Patriots also have eight fair catches so far, and that's what Anger will be trying to help the Buccaneers continue on Thursday.
Patriots WR Brandin Cooks vs. Buccaneers CB Brent Grimes
Tom Brady and the Patriots' passing game are as deadly as ever, ranking first in the NFL in yards per game and second in yards per pass play. And, as usual, Brady is making it happen by getting his entire cast of pass-catchers involved. New England's leader in receptions is a running back (James White). The second-leading pass-catcher, and the leader in yards, is a tight end (Gronkowski). The next two players on the catch list are wideouts Chris Hogan and Danny Amendola. That means that Cooks, the dangerous deep threat that the Patriots acquired from the Saints via trade this offseason, is only the fifth most-favored target in Brady's arsenal. But don't be fooled, Cooks has absolutely added a big-play element to New England's offense, averaging 22.6 yards on his 13 grabs and scoring two touchdowns. Last Sunday, the New York Giants tried repeatedly to hit their own dangerous deep threat, Odell Beckham, but Grimes turned in a series of game-saving pass break-ups. Grimes returned after missing one game from injury and made a very noticeable difference in the Buccaneers' secondary. When he's paired up with Cooks, he'll need to make sure the Patriots don't hit the deep ball.
Buccaneers RB Doug Martin vs. Patriots LB Dont'a Hightower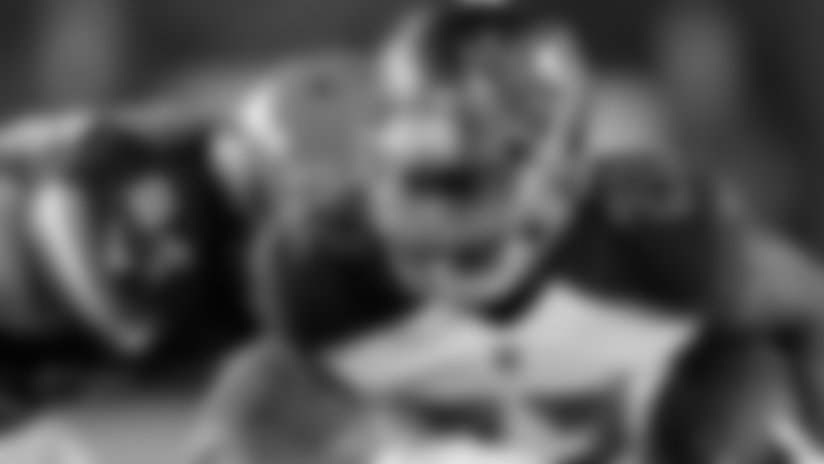 New England's defense has struggled against the run so far this year, too, allowing 132.8 yards per game and 5.1 yards per carry (second-to-last in the league). However, they were also without Hightower, one of their most accomplished defenders, for two of their first three games. Hightower is an aggressive, downhill tackler who makes a big difference in the run defense when he's on the field. The question is how much difference Martin will make in his 2017 debut after returning from a suspension that has kept him away from the team since the end of the preseason. How well Martin does in his first few carries, experiencing live contact again for the first time in a month, could determine how much of a factor he is in the game. If Martin gets on a roll, it may be up to Hightower to make sure he doesn't add to the high number of big plays surrendered by New England so far this year.