The Tampa Bay Buccaneers lost to the Dallas Cowboys, 27-20, on Sunday at AT&T despite finishing with a sizeable 383-232 edge in total yardage. The Buccaneers were particularly more productive in the passing game, more than doubling the Cowboys' net yardage, 320 to 152.
Jameis Winston threw 48 passes in the game and the player he targeted most often was slot receiver Adam Humphries, who caught 10 of his 12 targets for 79 yards. Seven of those 10 catches produced first downs, including one that moved the chains when he absorbed a brutal hit from safety Xavier Woods and held on, drawing an unnecessary roughness flag. Four of Humphries 10 grabs came on third down, and three of the four were successful conversions.
In making those 10 catches, Humphries matched one personal high and set another career record. His 10 receptions equaled his most in a single game, which he first accomplished against Carolina in the 2016 season finale (Jan. 1, 2017). And his production in Dallas pushed his 2018 total to 71 receptions for 750 yards and five touchdowns. All three are career highs, surpassing the 61 catches and 631 yards he had last year and the two touchdowns he had in 2015.
Humphries' production has gone up each year since he first joined the Buccaneers as an undrafted free agent out of Clemson, following a successful tryout in the team's 2015 rookie mini-camp. Heading into Sunday's game, he had already matched the franchise single-season record for receptions by an undrafted player. Now he has the top three such campaigns in team history and three of the top four. Humphries is the only undrafted wide receiver in franchise history to record a 50-catch season, and now he's done it three times.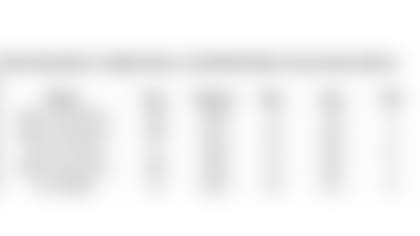 Given his prominence on that list, it is no surprise that Humphries, who is the 19th player in franchise history to surpass 200 career receptions, has the most career receptions by a Buccaneer who was not originally an NFL draft pick.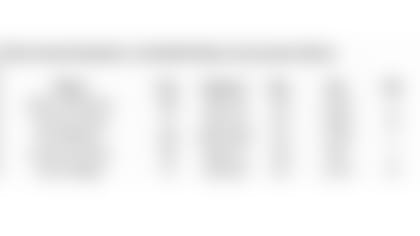 But Humphries' rapidly-growing totals are not just significant in terms of Buccaneer history. He has developed into one of the more productive pass-catchers in the NFL and has surpassed most of his peers who were drafted in 2015.
There were 35 wide receivers selected in the 2015 draft, in the spring that Humphries headed out from Clemson – which had also recently produced NFL first-rounders Sammy Watkins and DeAndre Hopkins – looking for an opportunity in the league. Humphries has caught more passes than all but three of those 35 draftees, and more than any other undrafted wide receivers from the Class of 2015.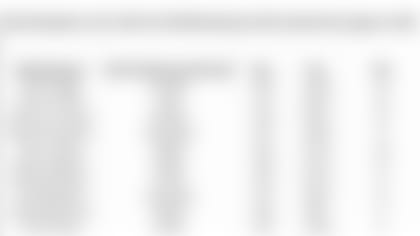 (Montgomery has played both wide receiver and running back in the NFL.)
The scope of Humphries' accomplishments even goes beyond his current group of peers. He is now one of just 11 undrafted players in NFL history, including all positions, who have recorded at least 200 receptions in their first four seasons in the league.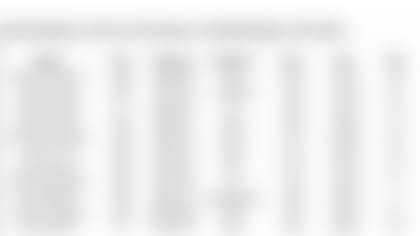 (* Denotes the team or teams they played with during their first four seasons.)
While Humphries led all players in Sunday's game in Dallas in receptions, teammate Mike Evans posted a game-high 90 receiving yards on six catches, including a seven-yard touchdown in the fourth quarter. Evans is already the Buccaneers' career leader in both receiving yards (5,997) and touchdown receptions (38), and he set the team's single-season touchdown catch record at 12 in 2014 (then tied that mark in 2016). Now Evans is on the verge of completing the sweep and claiming the team's single-season receiving yardage record.
Evans' 90 yards on Sunday gave him a career-high 1,418 in 2018, which is already the second-highest single-season total in franchise annals. One simple five-yard catch in next weekend's season finale against Atlanta would move Evans past Mark Carrier for the record, ending Carrier's 29-year run at the top.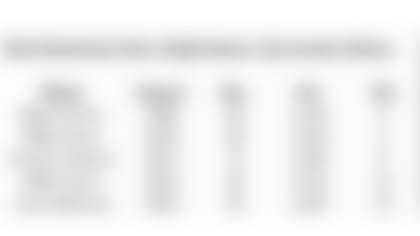 Evans has surpassed his previous career high in yards, set in 2016, by almost 100 yards despite currently having 16 fewer catches than he finished with in '16. That's because he's averaging a robust 17.7 yards per catch, which is third in the NFL and first among all players with at least 50 receptions. The Buccaneers have two of the top three entries in this category among qualifying players.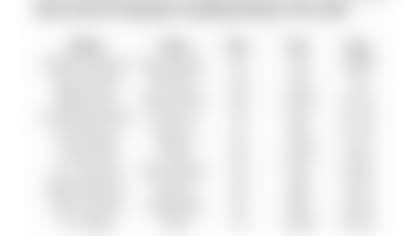 If Evans does break Mark Carrier's record, he will also surpass the 6,000-yard mark in his career. That would make him just the sixth player in NFL history to record at least 6,000 receiving yards in his first five NFL seasons. Evans passed future Hall-of-Famer Larry Fitzgerald on that list during Sunday's game.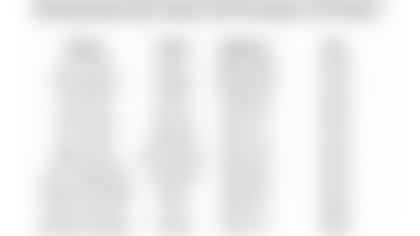 As a team, the Buccaneers gained 383 yards of offense in Dallas, including 320 net yards passing. The 2018 squad had already set the franchise single-season record for net passing yards the prior week, and thus extended it to 4,784 in Week 16. The previous record, set last year, was 4,336. The Buccaneers continue to have the NFL's top-ranked passing attack, with 318.9 net yards per game.
The Buccaneers did break their single-season record for total nets yards by adding on those 383 in Dallas. The Bucs now have 6,215 yards in 2018, surpassing their 2015 record of 6,014 with an entire game still to play.