The Tampa Bay Buccaneers announced today the dates of 11 practices open to the public, including three on Saturdays, and culminating with a joint session with the Cleveland Browns.
In an effort to take advantage of the cooler morning temperatures for both players and fans, the team has scheduled the first 10 open practices to begin at 8:45 a.m. and conclude at approximately 10:50 a.m. The team's first two training camp practices on Thursday, July 28 (Kids Day) and Friday, July 29 (Military Appreciation Day) will not be open to the general public. The first of 11 open practice sessions takes place on Saturday, July 30. The schedule of open practices is as follows:
Saturday, July 30 - 8:45-10:50 a.m.
Sunday, July 31 - 8:45-10:50 a.m.
Monday, August 1 - 8:45-10:50 a.m.
Wednesday, August 3 - 8:45-10:50 a.m.
Thursday, August 4 - 8:45-10:50 a.m.
Saturday, August 6 - 8:45-10:50 a.m.
Monday, August 8 - 8:45-10:50 a.m.
Tuesday, August 9 - 8:45-10:50 a.m.
Saturday, August 13 - 8:45-10:50 a.m.
Monday, August 15 - 8:45-10:50 a.m.
Wednesday, August 24 - 9:45-11:50 a.m.*
* Joint Practice with Cleveland Browns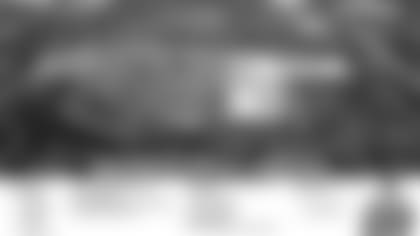 ](http://prod.static.buccaneers.clubs.nfl.com/assets/pdf/TC-MAP-final.pdf)
"We are more than a month away from the start of training camp, yet there is already an unprecedented level of excitement and anticipation among our fans to see our players on the field," said Buccaneers Chief Operating Officer Brian Ford. "Our goal is to make the experience at training camp bigger and better each year for the best fans in the NFL and this season is no exception with 11 practices open to the general public. The cooler morning temperatures, combined with the excitement of seeing this year's team for the first time under the direction of Coach Koetter and his staff will make for a great atmosphere."
Those wishing to attend practice sessions at the team's headquarters, One Buccaneer Place, are encouraged to monitor www.Buccaneers.com for updates, as well as follow the team on Twitter at @TBBuccaneers. These outlets will provide camp guidelines, parking information, maps and any schedule updates in order to make visiting training camp a smooth and enjoyable process.
As in past seasons, parking for training camp will be free of charge and fans will not need a ticket for admittance. Additional offerings will include discounted concessions, merchandise tents offering the newest Bucs jerseys and gear, and appearances by the Tampa Bay Buccaneers Cheerleaders and Captain Fear.
The training camp experience will once again showcase an expansive Kids Zone area that will feature interactive football skills stations and other youth-friendly activities. Additionally, fans will have the opportunity to receive free autographs from Buccaneer players following practice.
The following week, the Buccaneers will begin their home slate in a CBS nationally televised matchup against the Cleveland Browns on Friday, August 26, at 8 p.m. ET. The contest will offer fans the first opportunity to experience the first phase of extensive renovations and improvements to Raymond James Stadium that will be completed later this summer.
The upgrades feature brand new, state-of-the-art, high definition video boards in each end zone, four HD tower video displays in each corner of the lower bowl and HD ribbon boards in the center ring of the suite level. The new end zone boards will measure 9,600 square feet each, while each tower display will measure 2,304 square feet for a total video display area of 28,416 square feet – the third-largest in the NFL. The enhancements also include a new, state-of-the-art sound system and concessions upgrades, in addition to the renovation of all luxury suites.
The Buccaneers continue to offer season pass memberships at a wide variety of price points. Memberships start at just $40 (per game) for adults and $20 (per game) for youth and discounts are available for groups of 10 or more. In addition, this season the Buccaneers are offering a pair of five-game plans. For more information, to speak with a Buccaneers account representative or to get information about special group pricing, please contact 866-582-BUCS (2827) or visit Buccaneers.com.