Tampa Bay Buccaneers Pro Bowl wide receiver Mike Evans entered Sunday's Week 12 contest in Atlanta needing just seven more receiving yards to hit 1,000 on the season. He got there, and joined an extremely exclusive club in the process, but somehow Chris Godwin beat Evans to the punch.
Through the first 11 weeks of the season, Evans and Godwin ranked second and third in the NFL in receiving yards, with 993 and 887 respectively. With six Buccaneers games still to be played, it appeared to be a near lock that both would crack 1,000, Evans for the sixth time and Godwin for the first time. Evans was likely to get it on his first catch of the game, given that he is averaging nearly 17 yards per catch; Godwin figured to take a bit longer, perhaps stretching into Week 13.
And yet, these two tweets are presented in chronological order:
Godwin didn't waste any time, picking up 71 yards on a long touchdown catch-and-run on his first target of the day. Two catches later – one for 22 and one for 30, both within the first six minutes of the second quarter – and Godwin was already at 123 yards on the day, more than the 113 he needed to get to 1,000. Godwin would finish the day with a career-high 184 yards, plus two touchdowns, and very nearly set a new Bucs record for most receiving yards through the first 11 games of the season. Who still owns that mark? Do you have to ask?
Most Receiving Yards Through First 11 Games of a Season, Buccaneers History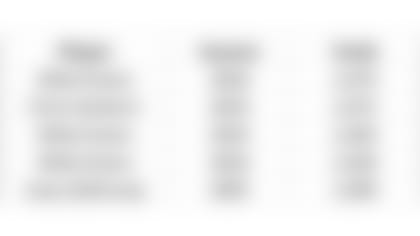 Sunday's performance might have set a new career high but it was the third time he's cracked 150 yards in a game just this season. Not to be outdone, Evans also has three outings of 150 or more yards (all of which are also 180+-yard days). That makes Evans and Godwin the first pair of teammates in NFL history to each have three games of 150+ receiving yards in the same season.
Godwin's two touchdown catches also gave him sole possession of first place in that category in the NFL. Evans is tied for fifth on that same list.
Most Touchdown Receptions, NFL, 2019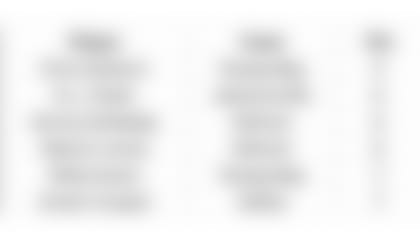 The above tweet gave it away, but the exclusive club that Evans joined Sunday is a two-man room that he now shares with his favorite receiver as a child, Randy Moss. Those two are the only ones in league history to open their careers with six straight 1,000-yard receiving seasons. Evans, Moss and A.J. Green are the only three to even debut with five in a row.
Most 1,000-Yard Receiving Seasons, First Six Seasons of a Player's Career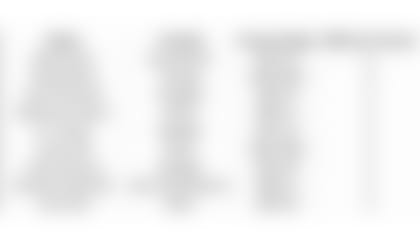 Evans got over 1,000 yards on the season with a 17-yard catch in the second quarter that converted a third-and-nine and kept a touchdown drive alive. He finished the game with four receptions for 50 yards. That pushed his career total to 7,146, in the process moving him up yet another spot on the NFL's all-time list in that category over a player's first six seasons.
Most Receiving Yards, First Six Seasons of a Career, NFL History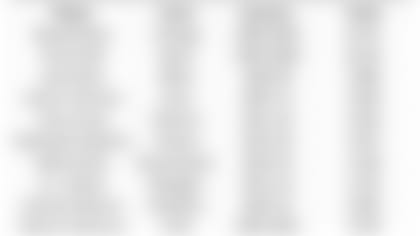 Having pulled off their own version of a "quadruple double," both getting to four digits in receiving yards in the same game, Godwin and Evans may now commence chasing the team's single-season record in that category. Evans set a new franchise bar last year with 1,524 yards, breaking Mark Carrier's 29-year-old record of 1,422. Through 11 games, the two are on pace for 1,557 and 1,517 yards, respectively.
Evans and Godwin are just the second pair of Buccaneer teammates to each reach 1,000 receiving yards in the same season. Evans was a part of the first pair, too, as he had 1,051 yards as a rookie to go with the 1,001 yards put up by veteran Vincent Jackson.
Evans and Godwin are just the fourth pair of NFL teammates to each crack that 1,000-yard receiving mark in just the first 11 games of a team's season.
Teammates with 1,000 Receiving Yards Each Through 11 Games, NFL History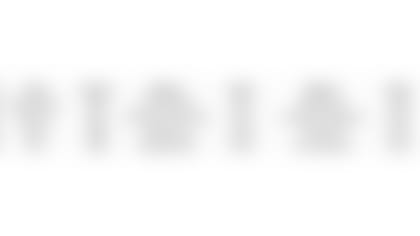 Godwin and Evans join Thomas and Sanders of the '14 Broncos as the only pair of teammates to each have 1,000 receiving yards and seven touchdowns through their team's first 11 games.
With the help of Evans and Godwin, quarterback Jameis Winston threw for 313 yards in Atlanta on Sunday. That extended his active streak of 300-yard passing games to six, which is now double the Buccaneers' previous record. Winston threw those two touchdown passes to Godwin and another one to defensive tackle Vita Vea (more on that remarkable moment here), giving him 22 TD tosses on the year. That currently ranks second in the NFL, as do his 3,391 passing yards.
Most Touchdown Passes, NFL, 2019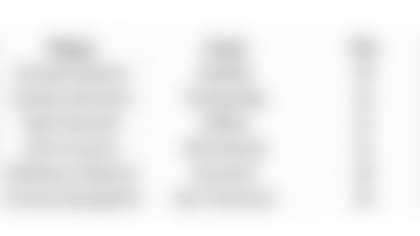 Most Passing Yards, NFL, 2019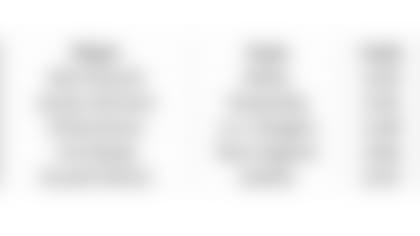 Winston's yards are the most any Buccaneer passer has ever had through the first 11 games of a season and have him on pace for 4,932. His own 4,090 passing yards in 2016 stand as the Buccaneers' single-season record.
Those touchdown passes contributed to the 35 points Tampa Bay scored in its win over Atlanta. The Bucs are currently the NFL's third highest-scoring team, with an average of 28.4 points, and their 321 points overall are the most they've ever had through the first 11 games. Last year, the Buccaneers averaged 24.8 points per game on their way to a new franchise scoring record of 396 points.