Ryan Fitzpatrick threw for 417 yards and a near-perfect passer rating in Sunday's 48-40 win in New Orleans, and he got 70% of that output on a dozen perfect passes thrown in the direction of wide receivers Mike Evans and DeSean Jackson.
Fitzpatrick targeted Evans seven times and Jackson five times, and all 12 of those passes were caught. Evans rang up 147 yards on his seven receptions while Jackson scored twice on five catches for 146 yards. That marked the first time in Buccaneers history that two players recorded at least 140 receiving yards in the same game.
This is not a common occurrence for teammates around the NFL. In the last decade plus the first week of the new season, there have only been nine instances of two teammates gaining 140-plus receiving yards each.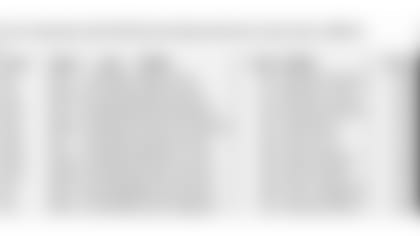 Again, Fitzpatrick never missed when targeting either Evans or Jackson on Sunday, which represents remarkable efficiency between a quarterback and two big-play wideouts. Jackson averaged 29.2 yards per catch in the Bucs' win, which means he also averaged 29.2 yards per target. Pro Football Reference has yards-per-target figures dating back through the 1992 season, and Jackson's day on Sunday was among the best in that span. According to PFR's target totals, his yards-per-target average on Sunday ranks sixth among all players with at least five receptions in a game since '92.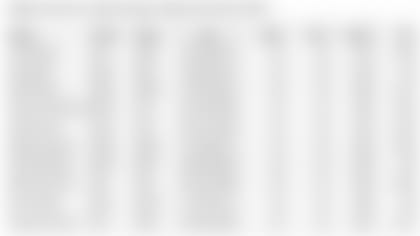 * The Raiders were based in Los Angeles in 1992.
Of course, high per-catch and per-target numbers are nothing new to Jackson, who has been one of the NFL's premier deep threats since first entering the league as second-round pick of the Philadelphia Eagles in 2008. Jackson's 58-yard touchdown catch to start the Buccaneers' 48-point onslaught on Sunday was the 27th score of his career that covered at least 50 yards. That puts Jackson into the top five all-time in 50+-yard touchdowns, and the other four players on that list are already in the Hall of Fame.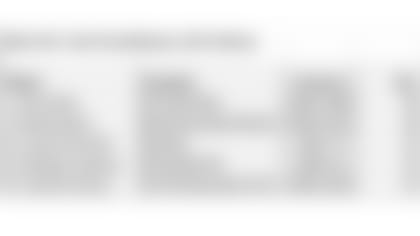 Jackson has 553 receptions in his decade-plus of a career, which makes him one of 142 players (so far) who have hit the 500-catch threshold in the NFL. Among those 142 players, Jackson has the sixth-best career yards-per-reception average. Of the top 10 players on the list, Jackson is the only one who started his NFL career after 1983.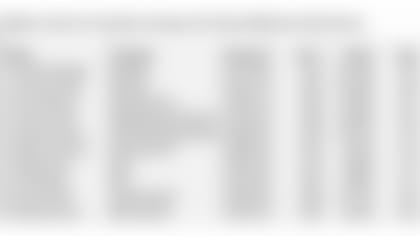 Meanwhile, Evans continued his assault on the Buccaneers' career receiving records. His big day on Sunday got him within 202 yards of the second-highest receiving yardage total in franchise history, and the top spot is well within reach this season.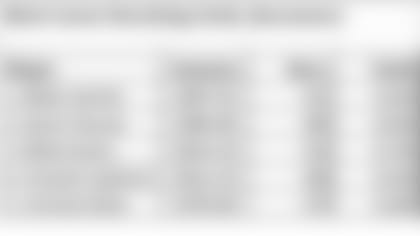 Evans is about to overtake the second spot on the team's all-time receptions list, as well, but it will take him a bit longer to track down the player at the top.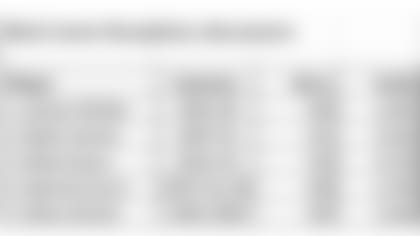 Evans' touchdown catch against the Saints was his 33rd of the year. He needs just one more to catch the all-time franchise leader.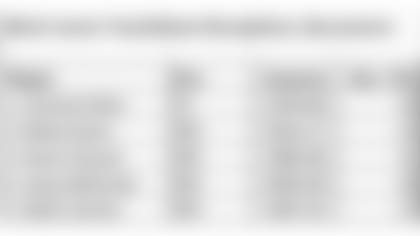 And finally, Evans' 147-yard outburst against the Saints was the 14th 100-yard game of his career. That's just one shy of the team record in that category.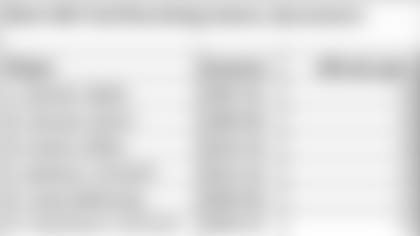 The Buccaneers scored the fourth of their six touchdowns on Sunday via the defense. In the second quarter, cornerback Vernon Hargreaves forced a fumble by running back Mike Gillislee on a sweep to the left. Safety Justin Evans got to the loose ball first near the sideline, scooped it up and ran 34 yards for the score. It was the first touchdown of Evans' two-year career.
That was the Buccaneers' first defensive touchdown of the season, of course, but it was their second in as many regular-season games. In last year's season finale, also against the Saints, safety Josh Robinson forced a fumble on a punt and safety Isaiah Johnson picked it up for a seven-yard score. The last time the Buccaneers had fumble returns for touchdowns in two consecutive regular-season games was more than 30 years ago. The Bucs pulled off that trick in 1987, against Minnesota on Oct. 18 and against Chicago on Oct. 25.
The Buccaneers had three fumble returns for touchdowns last year and now have four over their past 17 games. The only team with more fumble-return TDs since the start of 2017 is Jacksonville, with five.
Most Fumble Return Touchdowns, Team, 2017-18
1. Jacksonville: 5
2t. Tampa Bay: 4
2t. Philadelphia: 4
4. Kansas City: 3
5. seven tied with: 2
Evans and Jackson each had a touchdown catch of 50 or more yards on Sunday. The last time the Buccaneers had two TD receptions of 50 or more yards was on Dec. 7, 1998, against Green Bay. Jacquez Green scored on a 62-yarder and Bert Emanuel on a 64-yarder, both of them thrown by Trent Dilfer.
The only other such occurrence in franchise history was on Nov. 1, 1981, as the Buccaneers took on the Chicago Bears. Doug Williams fired off touchdown passes of 81 to Jimmie Giles and 51 to Kevin House.