When the Tampa Bay Buccaneers rallied to beat the Indianapolis Colts by a 38-35 margin on Sunday, it marked just the 22nd time in 100 NFL seasons that a game ended in that score. It's so rare that the Bucs hadn't been in a 38-35 game in a full…13 months?
That's right. Just last November the Buccaneers lost a 38-35 shootout to the New York Giants. Prior to that, you have to go all the way to the murky past of 2010 – gasoline was just $2.79 a gallon way back then! – to find another 38-35 Buccaneers game. Tampa Bay beat Arizona by that score on Halloween of the 2010 campaign.
As it turns out, this is a strangely common score for the Buccaneers, who have been involved in five of those 22 games ever to finish in a 38-35 score. The two contests not mentioned yet include a pair of the most famous (or perhaps in one case, infamous) games in franchise history. The first was the incredible Monday Night Football shootout with the Greatest Show on Turf Rams in December of 2000. The Bucs pulled that one out as a small measure of revenge for the 1999 NFC Championship Game in St. Louis. The second was another Monday Night Football showcase, in which Peyton Manning and the Rams rallied from a 31-14 deficit in the final five minutes of regulation to force overtime and win it with a Mike Vanderjagt field goal.
The Buccaneers have had more 38-35 finishes than they've had games end in a 21-14 score, and they have three of the former and none of the latter in the last 15 seasons.
There generally have to be a lot of fireworks to get a game to 73 total points, and in the case of Sunday's contest, much of it was provided by Buccaneers quarterback Jameis Winston. Despite missing one series in the third quarter while he was having an X-ray on his right thumb (it revealed a "little bitty" fracture, according to Head Coach Bruce Arians after the game), Winston threw for a career-high 456 yards, which happens to be the third-highest single-game total in Bucs history.
Most Passing Yards, Single Game, Buccaneers History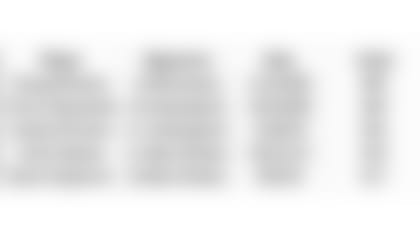 Winston also threw four touchdown passes in the game, including the game-winning 12-yard strike to Breshad Perriman with four minutes to play. Doug Williams had four touchdown passes in his record-setting game noted above, but Winston topped that by also running one in for a score, becoming the first quarterback in franchise history to have 450 passing yards, four touchdown passes and at least one rushing score in a single contest.
In fact, that feat is quite rare in the NFL as a whole. Winston became just the third player in league history with that combination – 450-plus passing yards, four or more touchdown passes and at least one rushing touchdown – in a single game.
450+ Passing Yards, 4+ Touchdown Passes, 1+ Touchdown Run, Single Game, NFL History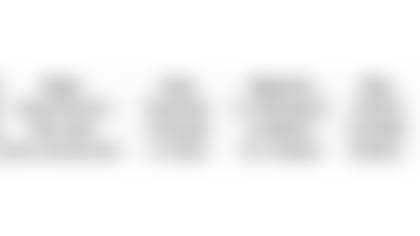 In the process of rolling up his career-high yardage total, Winston also set a new single-season Buccaneers record in that category, breaking his own mark from 2016. He now owns three of the four 4,000-yard passing seasons in franchise annals.
Most Passing Yards, Single Season, Buccaneers History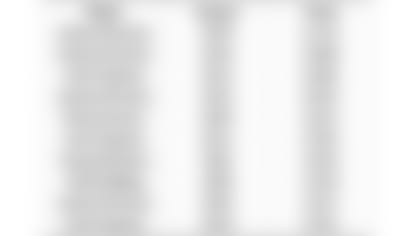 With three games to play in the current season, Winston has nearly 19,000 passing yards in his career and he's steadily climbing up the list of most yards in the first five seasons of a quarterback's career. He leaped over Drew Bledsoe, Ryan Tannehill and Derek Carr on that chart on Sunday and has a reasonable shot at getting as high as second by the end of the year.
Most Passing Yards, First Five Seasons of a Career, NFL History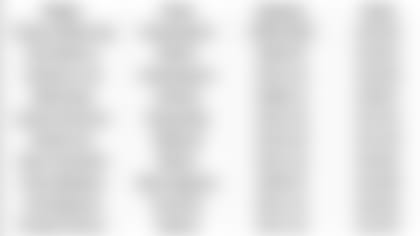 Winston's four touchdown passes against the Colts increased his season total to 26, which puts him just two behind his own Buccaneer single-season record, set three years ago.
Most Touchdown Passes, Single Season, Buccaneers History
·    Jameis Winston, 2016: 28
·    Josh Freeman, 2012: 27
·    Jameis Winston, 2019: 26
·    Brad Johnson, 2003: 26
·    Josh Freeman, 2010: 25
Winston's yardage total ranks second in the NFL and is just seven behind the league leader. He is also tied for second in the NFL in touchdown passes. No Buccaneers quarterback has ever led the NFL in either yards or touchdowns.
2019 NFL Passing Yardage Leaders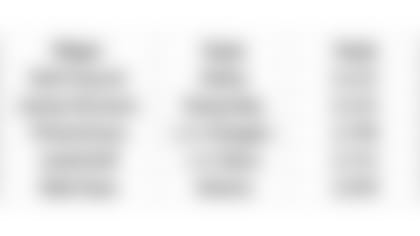 2019 NFL Touchdown Pass Leaders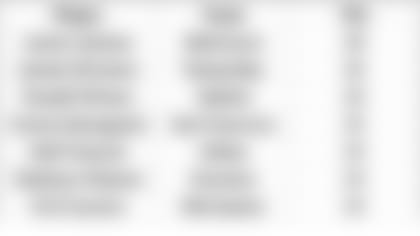 In addition to his game-winner to Perriman, Winston also connected on scoring passes with Mike Evans (61 yards), Justin Watson (17 yards) and Cameron Brate (three yards). That was the first game in which a Buccaneers quarterback threw touchdown passes to four different players since Winston did so in a 34-29 loss at Atlanta on Oct. 14 of last season. Watson's touchdown grab was the first of his career but it was number 26 for Brate, who has the most receiving scores and overall touchdowns by any undrafted player in franchise history. Brate also just moved into the top 10 on the team's all-time touchdown list for all players.
Most Touchdowns, Buccaneers History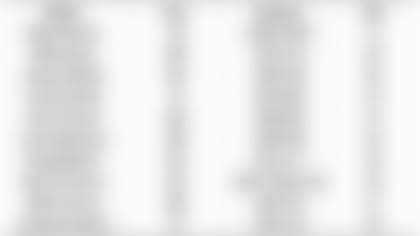 Evans' touchdown catch, which gave the Buccaneers a 14-10 lead in the first quarter, was his only reception of the game, as he suffered a hamstring injury just before reaching the end zone and did not return to action. However, that 61-yarder pushed his season total to 1,157, while Chris Godwin caught a team-high seven passes for 91 yards and increased his 2019 total to 1,212. This is the first time in the Buccaneers' 44-season history that they have had two players eclipse the 1,100-yard receiving mark in the same campaign. Godwin's career-high yardage total is also the ninth-most in team history, and with three games to play he's on pace for the franchise's second-highest receiving yardage mark.
Most Receiving Yards, Single Season, Buccaneers History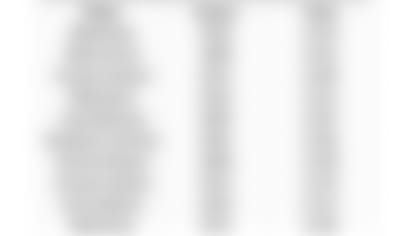 The Buccaneers' offense also added 75 yards on the ground and lost seven yards on the only sack it allowed, leading to a final game total of 542 net yards from scrimmage. That's the third-highest single-game total in franchise history and the highest ever in a victory or in a home game. It's the 12th time Tampa Bay has surpassed 500 yards of offense in a game.
Most Yards, Team, Single Game, Buccaneers History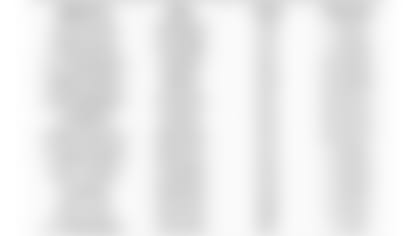 Rookie kicker Matt Gay contributed eight of the Bucs' 38 points, making all five of his extra point tries and his only field goal attempt, a 44-yarder. In the process, Gay pushed his season total to 106 points, which ties for the most by a rookie in franchise history. Martin Gramatica also scored 106 points in his 1999 rookie campaign. Gay has made 24 of his 27 field goal tries on the season and is tied for eighth in the NFL among qualifying kickers with an 88.9% success rate.
Tampa Bay's defense only registered one sack but it was split by Shaquil Barrett and Will Gholston. Barrett remains the league's leading sack artist with 15.0, one head of Arizona's Chandler Jones and 1.5 ahead of New Orleans' Cameron Jordan. That season sack total is also tied for the third highest in franchise history and he is just two away from breaking the record.
Most Sacks, Single Season, Buccaneers History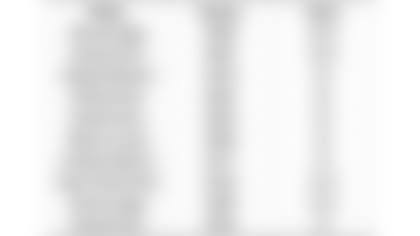 Barrett had a total of three hits on the quarterback on Sunday, giving him 12 in his last five games. He is now tied for the league lead in that category.
Most Quarterback Hits, NFL, 2019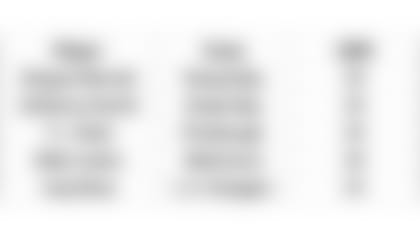 Second-year CB Carlton Davis broke up three of Jacoby Brissett's passes, giving him 17 passes defensed on the season, which is tied for the most in the NFL. Rookie cornerback Jamel Dean also broke up a pass and is tied for fifth on that same list. As a team, the Buccaneers have an NFL-high 75 passes defensed in 2019.
Most Passes Defensed, NFL, 2019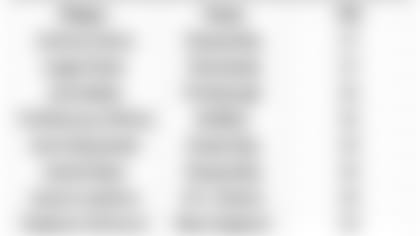 ·    The Buccaneers offense tied a season high with 29 first downs in Sunday's win, of which 24 were achieved with passes. That's the most passing first downs in a game in franchise history, surpassing the 23 the Bucs posted at Atlanta last year on Oct. 4.
·    Inside linebacker Lavonte David moved past a Buccaneer legend on the team's all-time games started list on Sunday. His start against the Colts was the 118th of his career, one more than the number of games started by Hall-of-Famer Lee Roy Selmon. That moved David into sole possession of ninth place on the Bucs' all-time list in that category. Additionally, Will Gholston played in the 100th game of his career, all with Tampa Bay. He is the 42nd player to reach 100 games played for the Buccaneers.
·    The Buccaneers have now scored 378 points on the season and are third in the NFL with 29.1 points per contest. With three games to go, the Buccaneers already have the fourth-most points they've ever scored in one campaign and need just 19 more to break the record, which was the 396 points the team scored last year.
·    Chris Godwin's 1,212 receiving yards are the most any Buccaneer has ever had through the first 13 games of a season. The previous record was 1,207, set last year by Mike Evans on his way to a team-record 1,524 yards. Godwin and Evans rank second and third in the NFL in receiving yards.