Last season, the Bucs unveiled a new game on the their mobile app called Bucs Showdown.
The game, devoleped by the team's app provider, Yinzcam, begins approximately one hour before kickoff on game day and allows fans to make predictions about what will happen during the Bucs' upcoming matchup.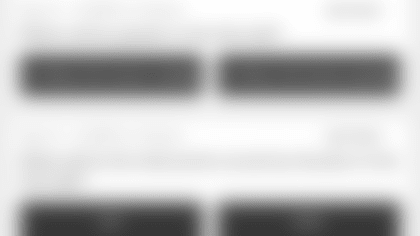 Fan are prompted to select an answer from a multiple choice menu. After making their picks, fans are able to follow Bucs Showdown in the app to see how they rank among other players and which questions they've answered correctly.
Each week's top performer wins a $50 Chevron Gift Card.
In order to access Bucs Showdown, open the Buccaneers mobile app and access the main menu. Bucs Showdown is listed seventh from the top on the left navigation bar below Bucs Total Access. Bucs Showdown is only available on game days.