A West Stadium Club Member since 2007, Brooke Palmer Kuhl is not only a fixture at Buccaneers games, but in the Tampa Bay community, as well. As the president of her own event company, RSBP Events, she's responsible for handling high-profile clients that include some notable Bucs Legends. Her company has planned foundation events for Ryan Nece, Warren Sapp and Simeon Rice, among others. She is also the public relations representative for the world-renowned Bern's Steak House – a Tampa favorite.
You can usually find her with either her husband or her father when inside Raymond James Stadium during football season. Her love affair with the Bucs began when she moved to Tampa and the Bucs have become a staple in her and her family's life ever since.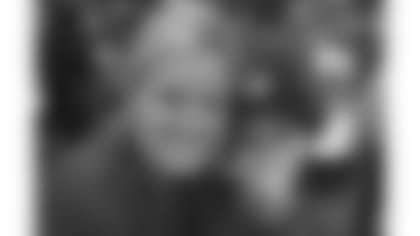 What drew you to the Bucs and when did you become a fan?
I became a fan when I moved to Tampa. I grew up loving the Washington Redskins and still do, but football was fun here. It was exciting and my best friend from Vanderbilt was on the team. Couldn't be any more fun!
How has your experience with the Buccaneers evolved since then?
What used to be social Sunday, is now a game with my husband or dad. We love coming and being true fans. I don't know the players like I used to, I now know the front office LOL. That's called age.
Take me through your game day; is there a routine involved?
We always go in through Gate 4. It's a little random, but easier for us to get to Lot 3. We also usually get popcorn right as we come in and then see the same friends in the bar each game.
What is your favorite Bucs-related memory?
Wow! So many. I would have to say the Super Bowl, as well as being on the field for Warren Sapp's Ring of Honor induction. Sapp was and still is great friends with my former business partner. He used to answer my phone at our office. I just loved that side of him. He was just hilarious.
Who do you share your Bucs fandom with?
My husband and my dad. What's been fun is that my whole family became Bucs fans when I moved here. Especially with Todd Yoder being on the team. It was awesome! When we went to Africa two years ago, we sent my tracker a camo Bucs hat because he loved the Bucs! How cool is that? Somewhere in Zambia, our cool guide is wearing that hat on safari.
Who is your favorite Bucs player (can be past or current) and why?
Former Bucs tight end Todd Yoder. He married my best friend from college. He also named my first dog, my first company and we stood up at each other's weddings. I have held his children at birth. That love runs very deep. That's my family.
What would you like to see the Bucs do more of?
More food and chef events! My restaurant clients loved being some of the featured chefs last year. So much fun!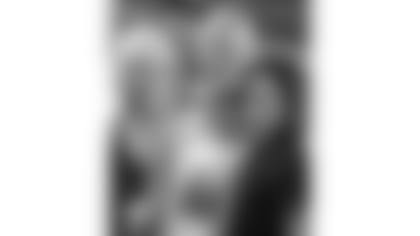 Do you know an amazing Woman of Red? We would love to meet her. Nominate your favorite Woman of Red for our Around The Bay feature HERE.