Bucs Fans | Tampa Bay Buccaneers

The Krewe
Our symbol is our flag.
It's the thing that we rally around.
And when we raise that flag, we know it's game time.
It's time to leave all the problems of the real world behind, and escape together.
Together we can weather every storm.
Together we are a krewe.
Together we are the Tampa Bay Buccaneers.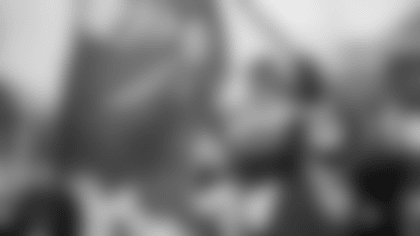 Street Team Visits
The Friday before every home game, the Buccaneers Street Team surprises fans in different locations around Tampa Bay! They bring the heart of the Buccaneers into the community and rally the fans around the team with one goal-to win a Super Bowl! The Street Team is equipped with Bucs giveaways to help you Raise the Flags!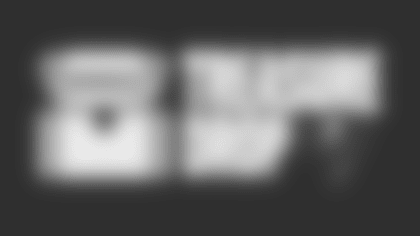 Treasure Drop
Check out the Buccaneers' Facebook and Twitter every Friday before home games during the season to see if you can solve the riddle! Winners receive a special Bucs prize!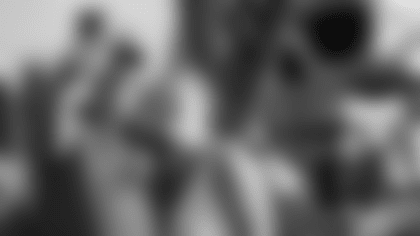 Raise the Flags Challenge
Post on social media using #RaiseTheFlags to show how you Raise the Flags and tag 3 friends to challenge them to do the same. Whether you're wearing Bucs gear, putting a sticker up at your desk or actually flying a flag at your house or on your car... we want to see your support of the team! You never know who will be watching!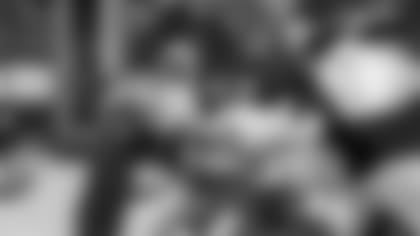 Elementary School Program
Every Friday before a Buccaneers home game, elementary schools show their Buccaneers pride as part of "Raise The Flag Fridays", a community activation to spread Bucs spirit. For Tampa Bay students, there's an added bonus: schools that lead the way in "raising the flag" can receive a surprise visit from Captain Fear and the Bucs Street Team with a special delivery of Buccaneers gear and school supplies.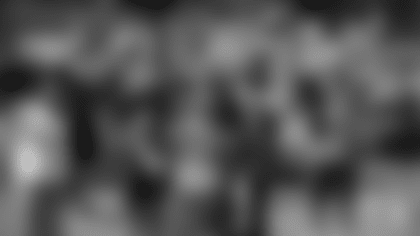 Jr. Bucs Fan Club
Parents, sign your budding Bucs fan up for the Jr. Bucs Fan Club today! This exclusive club gives Bucs fans ages 6-14 the chance to connect with the Buccaneers year-round and attend special Jr. Bucs events.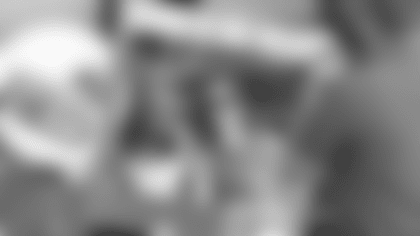 Women of Red
The Women of Red Fan Club provides experiences that ignite female fans' passion for the Tampa Bay Buccaneers. Members get exclusive content, team updates and invitations to bi-annual events.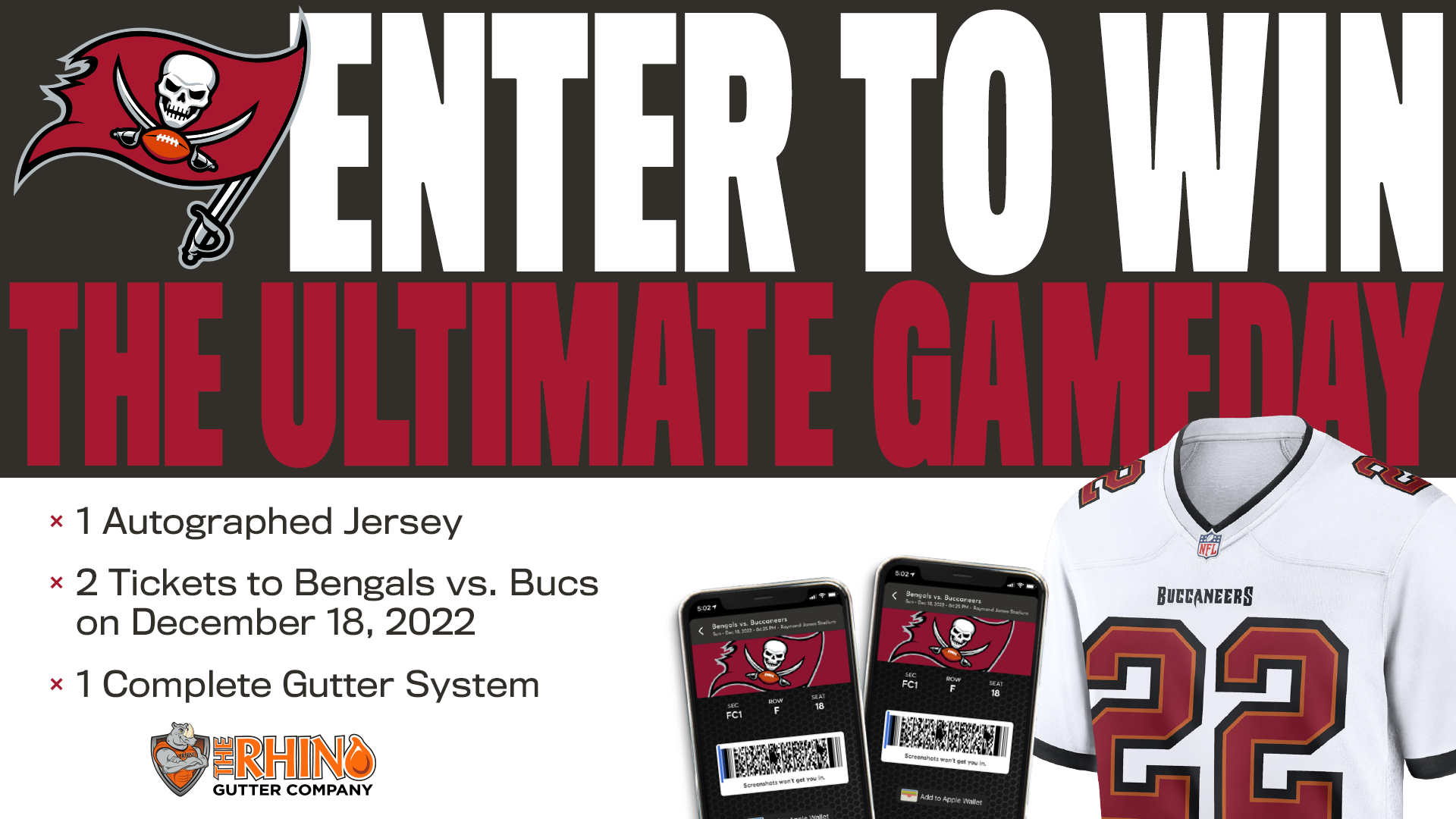 Enter to Win the Rhino Gutters Ultimate Gameday Sweeps
Enter now for your chance to win 2 tickets to the Bengals vs Buccaneers game on December 18th, 1 autographed jersey and a complete gutter system!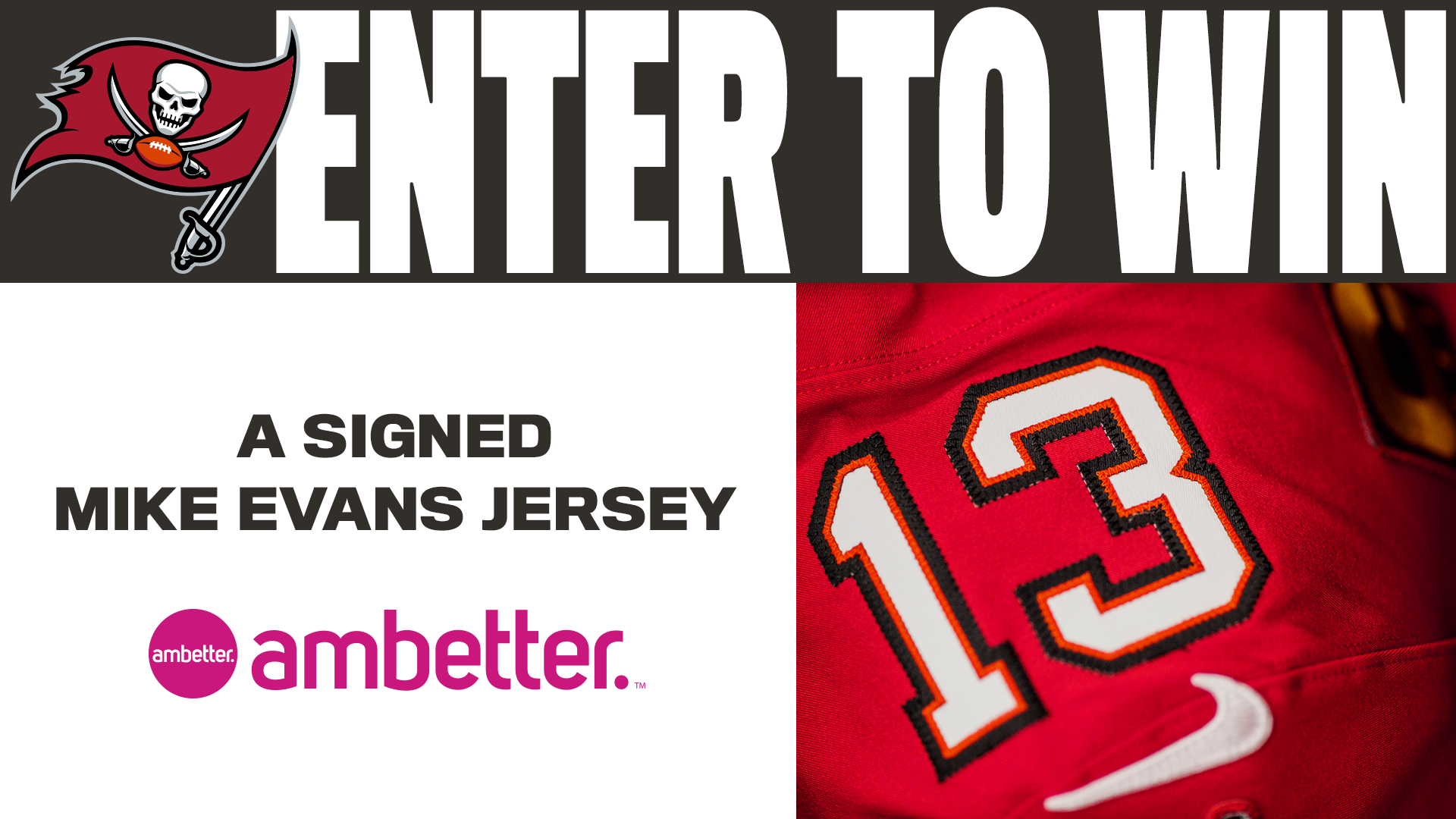 Mike Evans Autographed Jersey Giveaway!
Enter now for your chance to win a Mike Evans autographed jersey!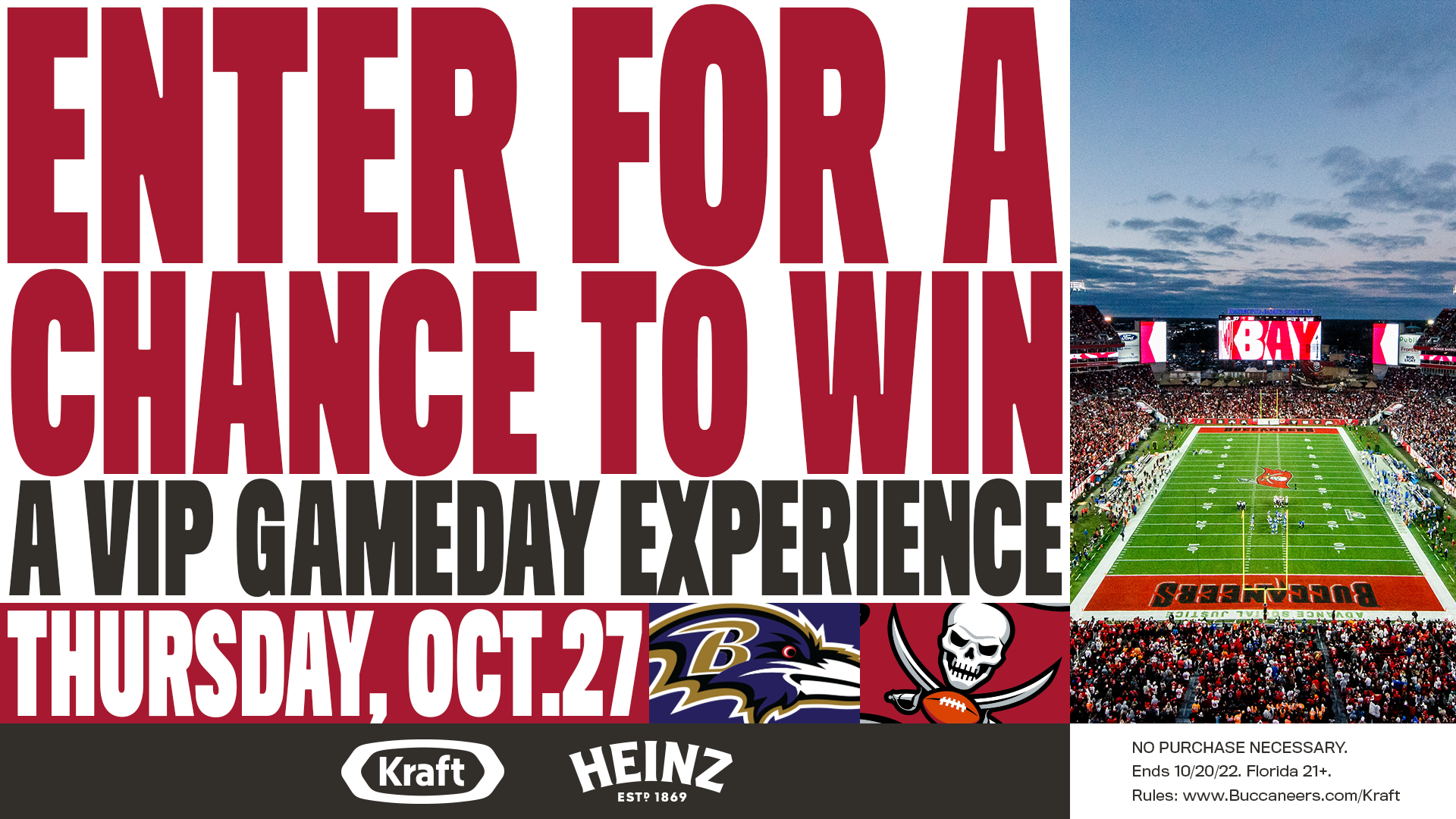 Enter now to win a KraftHeinz VIP Gameday Experience
Enter now to win 2 Club tickets to the Ravens vs. Buccaneers game on 10/27/2022. Prizing also includes parking, pre-game hospitality passes, and an autographed football.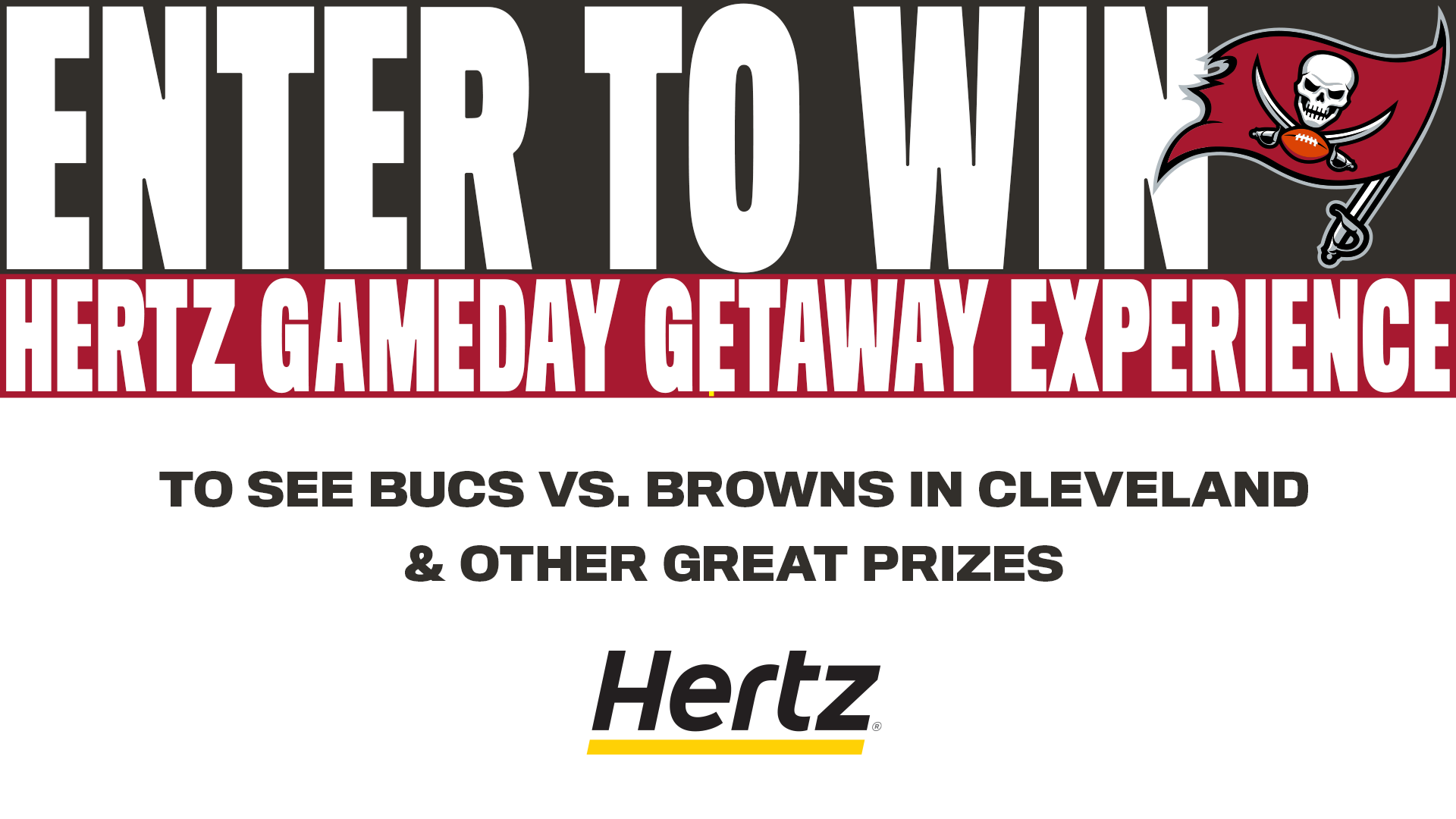 Hertz Gameday Getaway Experience
Enter now for a chance to see the Bucs vs Browns in Cleveland on November 27th, 2022!
Fifth Third Bank/Tampa Bay Buccaneers Flyaway Sweepstakes
Get your passports ready, it's time to set sail! Fifth Third Bank wants to fly you and a friend to the Bucs vs. Seattle game in Germany on November 13, 2022.
Brew With A Buc
Enter for a chance to brew your very own beer with a Buccaneer Legend and win 2 tickets to the home game vs. New Orleans.
Collect Limited Edition Collectible Bucs Cups!
Visit your local participating Checkers for a Buccaneers Collectible Cup! Collectible cups are +$1.49 with purchase of a large combo or large drink. Visit https://www.checkers.com/tampa-bucs-offers/ to find a participating location!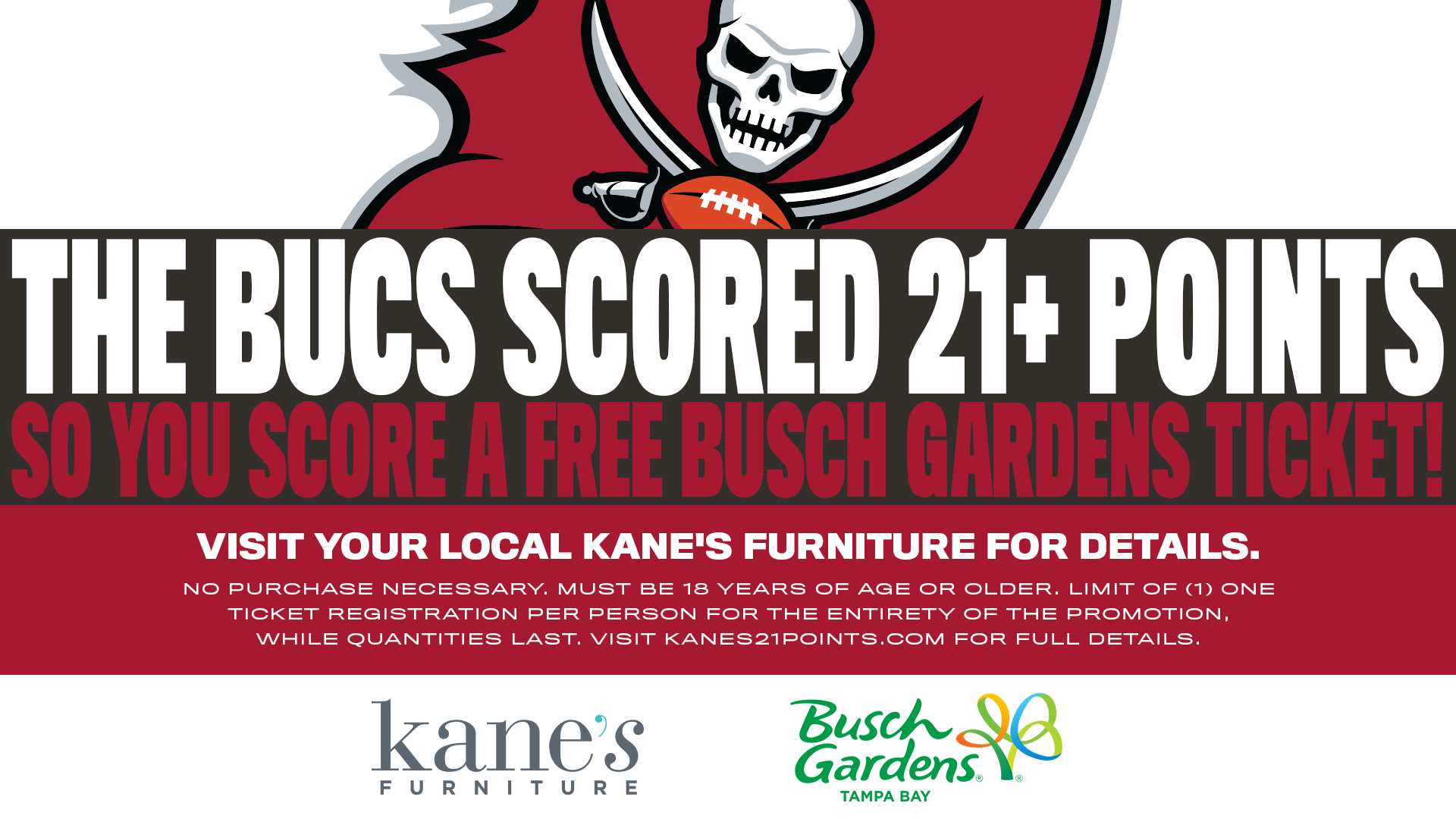 When The Bucs Score 21+ Points, You Can Score A Free Busch Gardens Ticket!
No purchase necessary. Must be 18 years of age or older. Limit of (1) one ticket registration per person for the entirety of the promotion, while quantities last. Visit Kanes21points.com for full details.
Keel and Curley Gameday Giveaway
Enter now for a chance to win 4 club-level seats in the Tampa Two Gameday Giveaway! Enjoy a VIP experience for 4 in the Bengals vs. Buccaneers home game on December 18th, 2022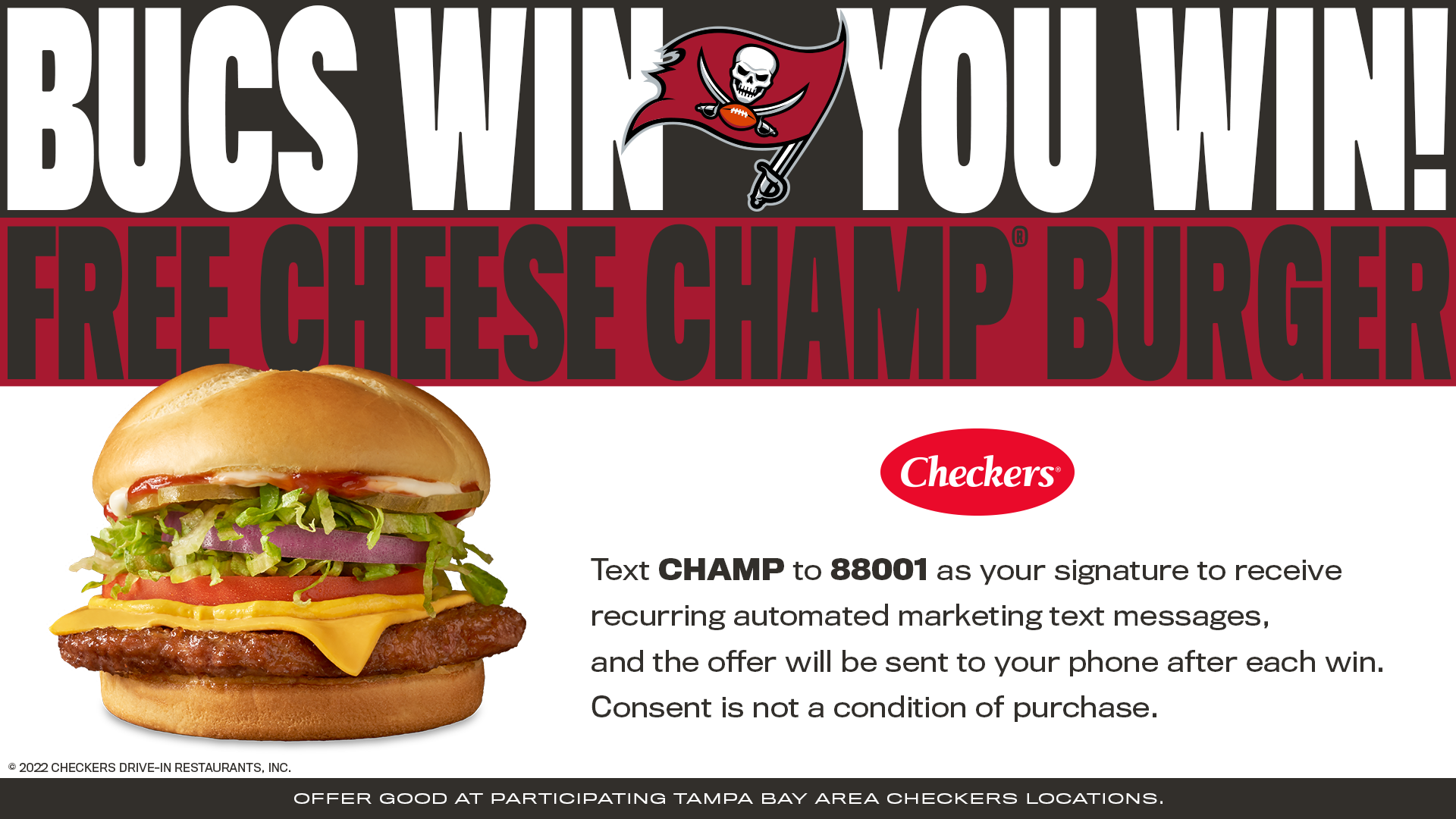 Bucs Win You Win, A Free Checkers Champ Burger
Text CHAMP to 88001 as your signature to receive recurring automated marketing text messages, and the offer will be sent to your phone after each win! Consent is not a condition of purchase.
Sign Up for Bucs Bulletin
Sign up to receive updates on all the latest Bucs news, signings, sales and promotions! You could win a football autographed by Tom Brady!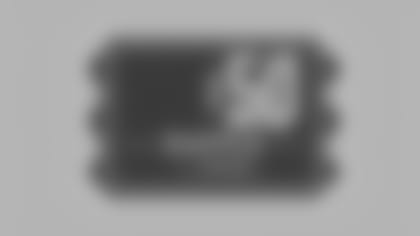 Tampa Bay Buccaneers Foundation 50/50 Raffle
At every home game, Tampa Bay Buccaneers Foundation conducts a 50/50 Raffle to raise funds to impact children in Tampa Bay through programming that improves physical and emotional health. Fifty-percent of net proceeds from the raffle ticket sales go to one lucky fan and the remainder will support the work of the Tampa Bay Buccaneers Foundation.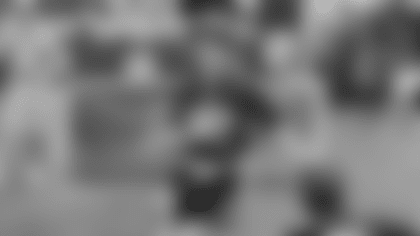 Jr. Bucs Kids Zone
The Jr. Bucs Kids Zone is open to all children and families attending a Buccaneers game. The kids-only zone will include inflatable football activities, interactive PLAY 60 football clinics, as well as visits from Captain Fear and the Tampa Bay Buccaneers Cheerleaders for children to enjoy free of charge. Located south of Bucs Beach, the Jr. Bucs Kids Zone opens 3.5 hours before kick-off.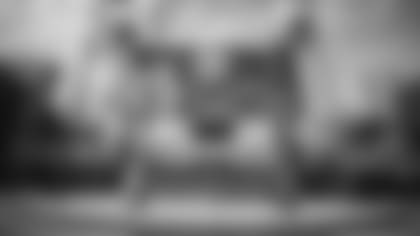 Bucs Beach
Bucs Beach is a must-visit, high energy destination featuring palm trees, sand and entertainment for Bucs fans of all ages. Pick up a signature drink from one of our tiki huts, kickback in a hammock under the palm trees and enjoy a rotation of live performances before kickoff.
Bucs Beach also features plenty for kids to do including an inflatable obstacle course, quarterback football throwing challenge, interactive drills and visits from Captain Fear.
Located in the South Plaza of Raymond James Stadium, Bucs Beach will be open 3.5 hours before kick-off and close at the start of first quarter.
Pregame Traditions
BUCSPARILLA - Our Pirate Ship roams outside the stadium with beads thrown to fans
Player Introductions - Cannon fire booms as the Bucs run out of the tunnel
Ship Battle - A one-of-a-kind hype video that plays on the main boards before kickoff
Field Flags - A gigantic Bucs flag and American flag cover the field for our national anthem
Talking Parrot - You never know what the talking parrot on the back of the Pirate Ship in Buccaneer Cove might say when you walk by
Visiting Team Spoof Song - Our gameday operations staff selects songs that poke fun at the visiting team as they run out of the tunnel
Pre-Show - Get exclusive updates, analysis and predictions from Casey Phillips and Scott Smith
DJ Ekin - Dance in the stands as DJ Ekin blasts hit music throughout the stadium during pregame warm-ups
Hero of the Game - We honor a military veteran, lower the sails and ring the Pirate Ship bell
Tailgating - Get to the stadium early and get ready for gameday in the parking lots. Lots open 3.5 hours before kickoff.
Bucs Beach - Open 3.5 hours before kickoff, experience exclusive pregame entertainment, partner activations and drink offerings outside the South stadium gates
Gameday Giveaways - Receive your free gameday giveaway item as you enter the stadium *Dates/times vary. Inventory is limited.
Military Flyovers - Witness awe-inspiring flyovers done by pilots from various U.S. military branches
Fan Participation
B-U-C C-A-N E-E-R-S ... GO BUCS! - After a Buccaneers scoring drive, get ready to chant "B-U-C C-A-N E-E-R-S ... GO BUCS!"
Ship Giveaways - Yo-ho, yo-ho! If you're sitting near the Pirate Ship, be ready to catch beads and t-shirts tossed by our Pirate Krewe. Some might also be roaming around firing t-shirt cannons in other parts of the stadium!
First Down Tampa...Bay! - When the PA announcer says "First down Tampa" ... it's the crowd's turn to shout "BAY!"
Tampa Bay Chant - One time per game, the BucVision boards will prompt one side of the stadium to chant "TAMPA" ... followed by a prompt for the other side to chant "BAY"
Game Time
Cannon Fire - Our Pirate Ship cannons will fire a certain amount of times after specific moments in the game
Touchdown = 6 fires × Field Goal = 3 fires × Extra Point = 1 fire
Offense Enters Red Zone (opponent 20-yard line) = 1 fire Attack flags atop the stadium will also be raised
Salute to Service Moment - A moment to recognize our service members of the Tampa Bay area
Entertainment - The Tampa Bay Buccaneers Cheerleaders, Buc Beat Line, Pirate Krewe, Promo Team Flag Krewe and Captain Fear will all keep you entertained and on your feet throughout the game
Krewe Member Spotlight - A special segment recognizing some of our most loyal and passionate Bucs fans
Bucs Bingo - Participate through the official Buccaneers app for a chance to win a prize. Prizes may vary.