We're in the heart of NFL Training Camp season, which means the fantasy football fanatics among us are hard at work perfecting their fantasy draft orders and rankings preparing for the big day.
What better time to take a breather and inject a little levity?
Outside of combing through fantasy strategies and finally building your team, perhaps the most fun (and important) part of the countdown to the season is creating your perfect fantasy football team name.
We've decided to save you some time by compiling some of the best fantasy team names centering around your favorite 2014 Bucs players. For good measure, we'll round it out with some of the best and most creative we've seen for every other team as well.
So, step back for a moment and set aside some time for humor and creativity! Hopefully, some of these are new to you, others have been around for some time but are yearly favorites and just too good to pass up on. Have some fun and feel free to share your favorite (clean) fantasy football team names in the comments.Top 12 Buccaneers Fantasy Football Team Names
Omameh Don't Dance, Your Daddy Don't Rock n Roll
Looking for Love in Alterraun Places
The Count of Lavonte Cristo
Now Casillas, Now You Don't
Da'Quantum of Solace VJax of All Trades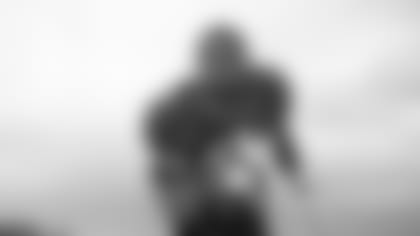 Our Favorite Fantasy Football Team Names for every other NFL Team
Dallas Cowboys – Wake Me Up, Before You Romo
New York Giants –Old Manning and the Sea
Philadelphia Eagles – Tootsie Sproles
Washington Redskins – RGIII-PO
Chicago Bears –I Can't Believe It's Not Cutler
Detroit Lions – Jersey Leshoure
Green Bay Packers - First Things First, Abbrederis
Minnesota Vikings – The Princess is in Another Cassel
Atlanta Falcons – Toilolo Camry
Carolina Panthers –De'AnJ-E-L-L-O
New Orleans Saints – Breesy Like Sunday Morning
Arizona Cardinals – Tyrann-osaurus Rex
San Francisco 49ers – A Partridge in a Crabtree
Seattle Seahawks – Marshawn Stewart Collection
St. Louis Rams – Bad Case of Laurinaitis
Buffalo Bills – It's Spiller Time
Miami Dolphins – Knowshon-shank Redemption
New England Patriots – Here's My Number, Call Me Brady
New York Jets –Amaro Never Dies
Baltimore Ravens – Obi-Wan Jacoby
Cincinnati Bengals – Sanu Kids on the Block
Cleveland Browns – Manziel and Gretel
Pittsburgh Steelers – Too Legit Tuitt
Houston Texans – Watt Does the Fox Say?
Indianapolis Colts – It's Wayne-ing Men
Jacksonville Jaguars – Teenage Mutant Ninja Bortles
Tennessee Titans – You Sankey My Battleship
Denver Broncos – Age of Demaryius
Kansas City Chiefs – Here Comes Honey Bowe Bowe
Oakland Raiders –To Khalil A Mockingbird
San Diego Chargers – Freeney with the Purchase of a Ney of Equal or Lesser Value