First of all, that picture.
Second of all, you'll recall last week we went through all three of outside linebacker Shaq Barrett's sacks. What's funny is I could have done that exact thing again, with the addition of one more play because Barrett followed up the aforementioned three-sack performance with a FOUR-sack performance on Sunday. Listen, you know Shaq's good, I know Shaq's good and the Bucs had nearly 500 yards of total offense on Sunday. So let's switch over to that side of the ball because veteran wide receiver Mike Evans also had himself a career day.
Evans had 146 yards and three touchdowns in the first half of Sunday's game alone. He had a total of 190 yards on the day that included a crucial 41-yard catch with seconds left in the game to give the Bucs a shot at a last-second field goal. We know how that ended up but the Bucs scored 31 points on the day, 21 of which were directly due to Evans. Let's take a look at how he got there:
---
---
1st Quarter, 3rd & 6 @ NYG 21 (09:54)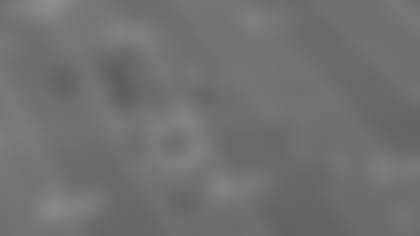 It's third down with six yards to go. The Bucs are knocking on the door just outside the red zone. They trot out with three receivers in tow, trips to quarterback Jameis Winston's right, with what ends up being both Godwin and Evans stacked halfway between the hash and the numbers after Godwin motions from outside Evans to behind his left shoulder. It leaves wide receiver Breshad Perriman on the bottom of the numbers and tight end Cam Brate isolated on the left side. The Giants are showing pressure with linebacker Ryan Connelly up on the line of scrimmage and both linebacker Alec Ogletree and safety Antoine Bethea, who seem to be patrolling underneath, creeping up to the line.
They're joined by safety Jabrill Peppers, too, once the ball is snapped. From the shotgun, Winston drops back and New York brings in an eight-man rush, meaning there are just three men out in coverage, leaving Mike Evans one-on-one with cornerback Janoris Jenkins. Notice running back Dare Ogunbowale, crossing Winston's face to pick up a blitzing Bethea, giving Winston more time to let the play develop.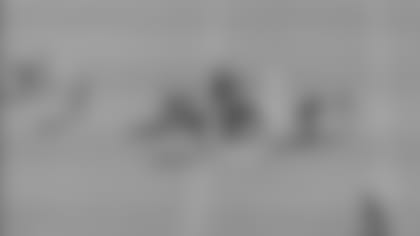 Evans runs the post route and turns ever so slightly to see the ball coming his way. He's got virtually no separation from Jenkins, who defended well on the play, but when Evans is 6'5 and you're only 5'10, there's only so much you can do to stop said 6-foot-fiver from catching a ball. Winston places it perfectly, ever so slightly ahead of Evans that the ball drops right into the basket that is Evans' two arms. Jenkins is draped all over him at this point, but it doesn't matter because Evans secured it and it's in the end zone. Touchdown.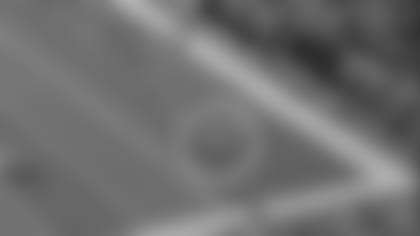 ---
---
1st Quarter, 2nd & 3 @ NYG 3 (00:23)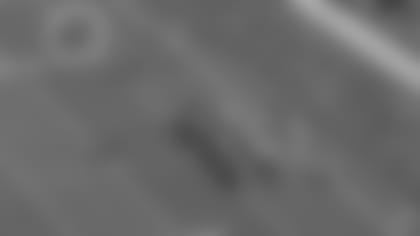 The Bucs are aligned at the three-yard line with both tight ends, Antony Auclair and O.J. Howard attached on the right side of the formation. Evans is split out wide on top of the numbers and Godwin is in the slot at the midpoint between the hash and numbers. Running back Ronald Jones is in the backfield with Winston under center. This could easily be a handoff to RoJo, where he bounces to the side of the tight ends there as blockers. But a guy like Howard, you don't know if he's in to block or act as another receiver.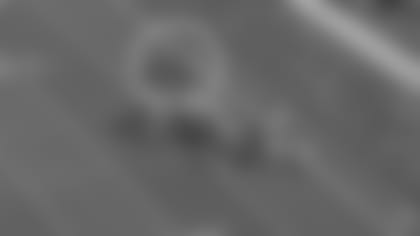 Before the snap, Evans actually walks down closer to the slot. With the motion, Jenkins moves with him on the other side of the line, likely indicating man coverage from the defense. Winston, recognizing that Evans is one-on-one, immediately hits Evans on a quick throw and Godwin acts as his screen while engaged with his defender, getting between Evans and Jenkins (again) and giving Evans a clear lane into the end zone. It looks like Bethea falls for thinking it's a run, with his eyes remaining fixated on RoJo who's shooting through the backside B-gap. Ogletree comes in on the pressure and tries to get to Winston but with Winston's instantaneous release, Ogletree attempts to switch direction and get to Evans before he crosses the goal line. It doesn't work, though and Evans scores on the second consecutive drive.
---
---
2nd Quarter, 1st & 10 @ NYG 20 (1:31)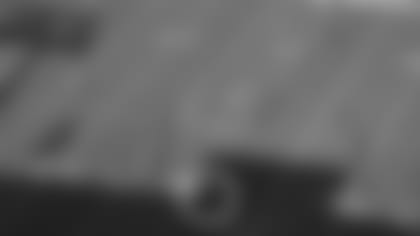 Winston is again under center with running back Dare Ogunbowale in the backfield. Tight end Antony Auclair is in for the extra protection on Winston. First and 10 right at the red zone door and the Giants probably don't have to do a lot of guess work there, anticipating a pass. They've got a single-high safety in the middle of the field with the rest of the secondary in man coverage as New York sends in a seven-man rush.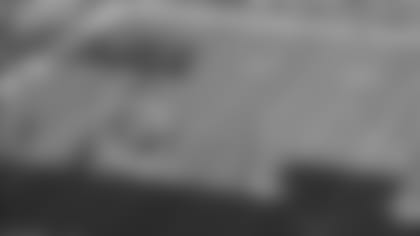 Winston elects for play action though, faking the handoff to Ogunbowale before rolling out to his left, buying himself time. Evans is on the bottom of the numbers on the near side all on his own. He stutter-steps at the top of his route, creating separation from Jenkins, before breaking inside on the post. Bethea is late on the reaction and can't get there before Evans gets across the goal line for the 20-yard score.