Sunday's game at Raymond James Stadium was disjointed, improbable, unprecedented and – from the Tampa Bay Buccaneers' point of view, at least – a thing of beauty. This week's Data Crunch is the same: a jumble of unconnected oddities.
We have, for instance, a historic field goal to discuss, as well as a one-of-a-kind drive by the Cleveland Browns, another team record for Mike Evans, a career milestone for DeSean Jackson, a very welcome sack streak, and more. Let's get to it.
We start, of course, with the 59-yard field goal by Chandler Catanzaro that won the game for the Buccaneers more than eight minutes into overtime. In 43 seasons, Tampa Bay kickers have made 855 field goals; Catanzaro's latest was longer than all but one of them. His blast came almost exactly a dozen years after Matt Bryant's unforgettable 62-yarder to beat the Eagles.
Longest Field Goals Made, Buccaneers History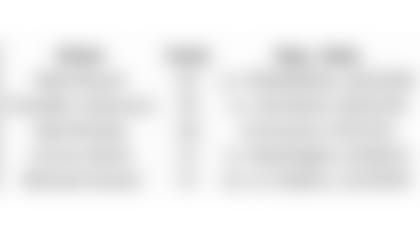 Bryant's kick came at the end of regulation and turned what seemed like a sure 21-20 loss into a 23-20 victory. Catanzaro's kick, as mentioned, came in overtime. The NFL has had overtime in the regular season since 1974 but no player has ever made a longer field goal in extra time. The previous overtime record for the longest field goal belonged to Oakland's Sebastian Janikowski, who walked off a win with a 57-yarder against the New York Jets on Oct. 19, 2008.
Interestingly, the game-winner on Sunday was not the longest field goal of Catanzaro's pro career. As a member of the Arizona Cardinals, he drilled a 60-yarder against the Buffalo Bills on Sept. 25, 2016. He is one of 17 kickers in NFL history to record a field goal of 60 or more yards (Janikowski and Greg Zuerlein have done it twice each). Catanzaro also made a 57-yard field goal in 2017 while playing for the Jets. According to NFL stat service Sportradar, Catanzaro is now the ninth player in NFL history to make at least three field goals of 57 or more yards in the regular season. He is one of only two players on that list who has made at least three without missing any.
Most 57+-Yard Field Goals, NFL History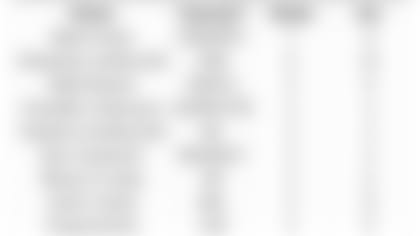 (* Only teams for which the kickers made a 57+-yard field goal are listed.)
Catanzaro made two of his three field goal attempts on Sunday, hitting a 38-yarder in the first quarter and missing a 40-yarder at the end of regulation. He also made two of three extra point tries for a total of eight points. The Buccaneers' other 18 points in the game came on a trio of rushing touchdowns. Tampa Bay had only one rushing touchdown in the first five games of the season. This marked the first time that Tampa Bay scored at least three times on the ground since Doug Martin had four by himself at Oakland on Nov. 4, 2012.
What made the Buccaneers' trio of rushing touchdowns particularly unusual – and thus fitting for this crazy game – was that they were scored by three different players. Sunday's game marked the first time in 18 years, and just the fourth time in team history, that the Bucs have had three different players score on the ground in the same game – DeSean Jackson, Jameis Winston and Ronald Jones. Here's the list: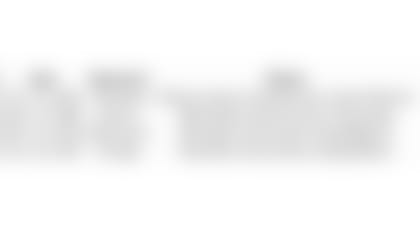 Alstott, Dunn, Bell and Davis were all running backs, while King and Williams were quarterbacks. Thus, for the first time ever, the Buccaneers have had a quarterback, a running back and a wide receiver all score a rushing touchdown in the same game. We told you this game was odd.
Winston was actually the Buccaneers' leading rusher against the Browns, scrambling 10 times for 55 yards. Head Coach Dirk Koetter said this was a function of the "two-man" coverage the Browns were playing, which does not have a defender specifically accounting for the quarterback. Winston took advantage, setting career highs in both carries (10) and rushing yards (55) and scoring on a 14-yard dash in the second quarter.
Winston's outing marked just the 16th time in franchise history that a quarterback has run for 50 or more yards in a game, and the first time since Shaun King did it in that memorable Monday Night Football shootout against the St. Louis Rams in 2000. Winston is just the fourth Buccaneer quarterback to collect 50+ rushing yards and a rushing touchdown in the same game.
50+-Yard Rushing Games, Quarterbacks, Buccaneers History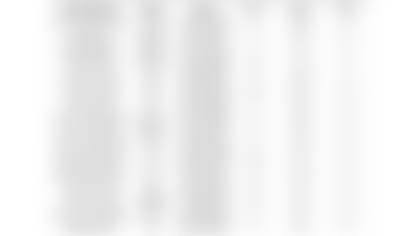 (* Hold was a replacement player during the 1987 players' strike.)
While Jackson scored his fourth career rushing touchdown, he had his lowest reception and receiving yardage totals of the season, with two grabs for 25 yards. That didn't mean he was unimportant to the final outcome. On Tampa Bay's last offensive snap of the afternoon, Jackson ran a crisp 14-yard out and caught a pinpoint pass from Winston before going out of bounds. That gave Catanzaro the yardage he needed to win the game with his long field goal.
That catch had significance in Jackson's career as a whole, as well. Before that play, he had 9,999 career receiving yards; after it, he was the 47th player in NFL history to surpass the 10,000-yard receiving mark. Jackson is one of just five active players to have hit that mark, joining Antonio Brown, Brandon Marshall, Larry Fitzgerald and Antonio Gates.
Of all 47 players in NFL history who have amassed 10,000 or more receiving yards, Jackson has the sixth-highest per-catch average. It's worth noting that in the top 10 listed below, only Jackson and Calvin Johnson have played their careers since the turn of the millennium.
Most Yards Per Reception, Minimum 10,000 Career Yards, NFL History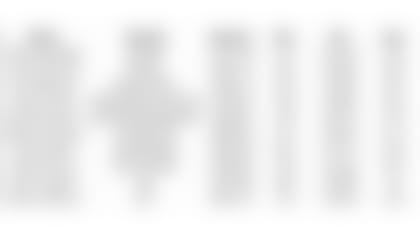 Johnson reached the 10,000-yard mark in his 47th NFL game. He is just the 24th player in NFL history to get to 10,000 in 150 or fewer career games.
Winston's favorite target in the passing game on Sunday was not Jackson but Mike Evans, who caught seven passes for 107 yards. Jackson (526) and Evans (591) are one of only three pairs of teammates to each have 500-plus receiving yards already in 2018. The other two duos are Robert Woods/Brandin Cooks for the L.A Rams and Tyreek Hill/Travis Kelce for Kansas City, and it's worth noting that the Rams and Chiefs have already played seven games each while the Buccaneers have only played six.
That 100-yard outing was the 16th of Evans' career, which means he has snagged a franchise record for the third time this season. After previously taking over the Bucs' career lead in receiving yards and touchdowns (he currently stands at 5,160 and 35) he is also now in possession of the most 100-yard receiving games ever.
Most 100-Yard Receiving Games, Buccaneers History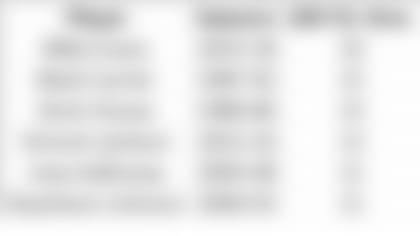 Evans was one of 10 different players to catch a pass from Winston on Sunday, as the fourth-year passer completed 32 of 52 throws on the way to 365 yards. That is the 13th 300-yard passing game of Winston's career, and now he too is the franchise leader in that category.
Most 300-Yard Passing Games, Buccaneers History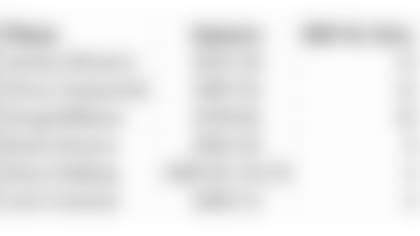 Winston has started the last two games for the Buccaneers after relieving Ryan Fitzpatrick in the second half in Week Four. Fitzpatrick started the first four games, including three while Winston was serving an NFL suspension, and put up prolific numbers of his own while winning NFC Player of the Week honors in each of the first two weeks. Between them, the Buccaneers' quarterbacks have racked up 2,261 gross passing yards. That is the second-highest total of passing yards in NFL history for a team through its first six games. Only the 2000 Rams of the "Greatest Show on Turf" era had more.
Most Passing Yards Through a Season's First Six Games, NFL History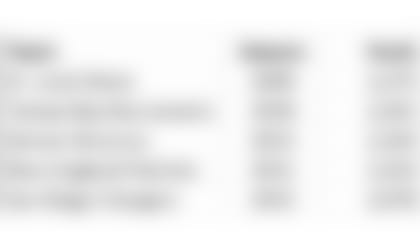 Winston and the Buccaneers' offense moved the chains with regularity on Sunday, picking up a total of 34 first downs. That set a new single-game franchise record for first downs, and even if the game hadn't gone into overtime it would have been a new standard. Tampa Bay had 31 first downs by the end of regulation and had never surpassed 30 before. The Bucs had just tied their record the previous week in Atlanta.
Most First Downs, Single Game, Buccaneers History
Perhaps we should turn our attention to the Buccaneers' defense, especially after Koetter said "this day is about our defense" in his postgame comments. The same offensive-minded era that has helped the Buccaneers produce their best numbers ever on that side of the ball makes team-oriented measures of success on defense relative.
For instance, the Buccaneers gave up 305 net yards of offense, which would have been a bad day for the 2002 Bucs' defense. In this case, it was the lowest total the team has surrendered all year, by a margin of 107 yards. The defense, under the guidance of just-promoted coordinator Mark Duffner, also recorded its season-best marks in first downs allowed (17), yards-per-play allowed (4.9), net passing yards allowed (186) and sacks (5).
Jason Pierre-Paul collected the first of those five sacks and now has 6.0 on the season. He is tied for eighth in the NFL in that category and is more than halfway to becoming the first Buccaneer to hit double digits in sacks since Simeon Rice in 2005.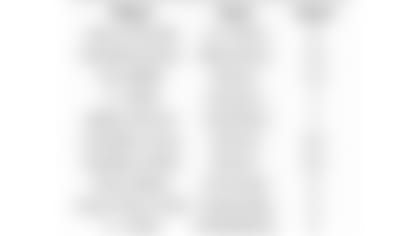 Tampa Bay acquired Pierre-Paul in an offseason trade with the New York Giants. He did not have a sack in his first game as a Buccaneer but has since collected at least one in each outing. Pierre-Paul has thus become just the second player in team history to have at least one full sack in at least five consecutive games. Rice did it twice, including a six-game streak in 2002, which means Pierre-Paul is one off the team record.
Carl Nassib had two of the Bucs' five sacks against the Browns, which was surely meaningful to him given that Cleveland released him at the end of the preseason. It marked the first two-sack game of his three-year career and his first two sacks as a Buccaneer.
Lavonte David tied for the team lead with eight tackles against the Browns and also contributed a forced fumble and two tackles for loss. Those two categories have definitely been Lavonte David specialties since he joined the Buccaneers as a second-round draft pick in 2012. In fact, he is tied for sixth in forced fumbles since 2012 and is the only player in the top eight who is not a defensive end or pass-rushing linebacker.
Most Forced Fumbles, NFL, 2012-18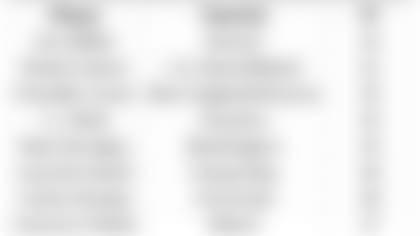 David's two tackles for loss on Sunday gave him seven on the season, which is tied with Pierre-Paul for the team high. The second one was the 100th TFL of David's career and only one player in the NFL has been better at that since 2012.
Most Tackles for Loss, NFL, 2012-18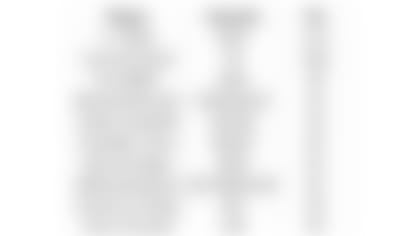 David's forced fumble came on a fourth-down scramble by Mayfield in which the quarterback had already gained the necessary line of scrimmage. When David chopped the ball loose it went backwards two yards and out of bounds behind the sticks, meaning it was a failed fourth-down conversion. That kept the Browns from converting a fumble by Cameron Brate just before halftime into any points.
That sort of play was critical in the Bucs win because they turned the ball over four times and only secured one takeaway (albeit the one that set up the game-winning field goal). Even though the Buccaneers had a 14-point lead at one point, the game required overtime in part because of that negative turnover ratio. That the Buccaneers still won despite losing that battle by three turnovers qualifies as a rare feat.
In fact, that game marked the 62nd time in team history that the Buccaneers have finished a game with a turnover ratio of exactly -3. It was only the fourth time in those 62 games that they won, and the first such victory in a decade.
Buccaneer Victories with a Turnover Ratio of -3, Team History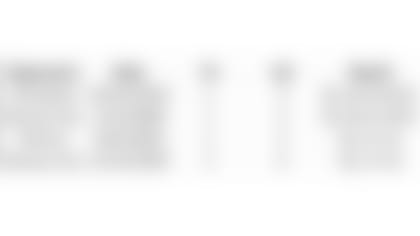 And, finally, we mentioned a "one-of-a-kind" drive at the top. That was in reference to a march by Cleveland that started at the Browns' 20-yard line at the 9:32 mark in the fourth quarter. The Browns were down a touchdown at the time and trying to tie the game up, and they quickly picked up 20 yards on a Jarvis Landry catch. However, two straight offensive penalties backed the Browns up 20 yards before a 35-yard Baker Mayfield scramble kept the drive alive.
The Browns were later able to overcome a five-yard false-start penalty, as well, after reaching a first-and-goal at the six. Another Landry catch got the ball down to the two but an incompletion and a one-yard run by Nick Chubb left the Browns facing a fourth-and-goal at the one. Mayfield tried to sneak it in himself but was stopped cold by LB Devante Bond. The Browns thus gave it over on downs.
So what was so unusual about that? Well, let me put it this way:
It should be noted that this was still an important drive for the Browns. The Bucs' offense was unable to get a first down after being back up at their own one and eventually punted from the five. Jabrill Peppers took the kick back 32 yards to the Bucs' 16 and Mayfield hit Landry for the tying touchdown one play later. Still, that's not something you see every day…kind of like a 59-yard field goal in overtime.