If DeSean Jackson were to rack up 54 catches for 1,180 yards and six touchdowns over a 14-game span, one might say, 'That's a typical DeSean Jackson season.' As it turns out, that happens to be his exact stat line in games only played on Monday night.
In his 11th season in the NFL, the Tampa Bay Buccaneers wide receiver is clearly an established NFL star, with his career yards closing in on 10,000 and his touchdowns already topping 50. Last week, Jackson caught a 75-yard touchdown pass on the first play of the Buccaneers' 27-21 over Philadelphia and in the process matched the great Jerry Rice for the most career touchdowns of 60 or more yards.
Still, Jackson has shined in particular under the lights. His 1,180 receiving yards in Monday Night Football games rank second among all active players to Seattle's Brandon Marshall, who has 1,469 yards in 21 MNF contests, and are good for 20th all-time. Nine of the 19 players ahead of him on that list are Hall of Famers, and he could pass four of those 19 with a modest 40-yard night against the Steelers this Monday. History suggests he'll get that easily – with a career 20.0-yard per-catch average on MNF, we're only talking about two grabs – but Jackson isn't expecting an automatic Monday boost.
"I think – once again – as professional athletes we get paid to do our job and play at a high level, so first of all you have to take that into consideration," he said. "That's coming to work and putting it on film, the studying in the classroom, just repeatedly doing it over and over and over. As long as you're able to do that, you'll get you results on Sunday or Monday or Thursday or whenever you're able to play. I think that's what guys are doing – taking advantage of their opportunities and just putting their best foot forward."
There are 34 players in NFL history who have amassed at least 1,000 career receiving yards in Monday Night Football games. Of those 34 players, only Rice and fellow Hall-of-Famer Andre Reed averaged more receiving yards per game on MNF than Jackson. Rice produced at a clip of 94.9 yards per game, Reed at 89.3 yards per game and Jackson – so far – at 84.3 yards per game.
Whether or not Jackson actually turns it up another notch for a national stage is open for interpretation. He does have a higher rate of production on Monday night games. His 1,180 yards in those contests account for 12.1% of his entire career total, but those 14 MNF games only account for 9.8% of all the contests in which he has played.
"Maybe, I don't know," said Head Coach Dirk Koetter of Jackson having a knack for Monday night production. "I think you can just say in DeSean's case he's just a good player all the time. There's probably something to that. I'm not enough of an expert on Monday Night Football to know."
This particular Monday night game is particularly special to Jackson because he has a lot of family from Pittsburgh and he grew up rooting for the Steelers. He'll definitely have some guests in the stands on Monday night, though he told them to leave their Terrible Towels at home. What's important to Jackson is that the Buccaneers keep their good start to the 2018 season rolling.
"Let's just have some fun," he said. "Monday night obviously there's always a huge fan spotlight on us. I think everyone's taking it serious. We're not worrying about the previous two games and we're not going to worry about the game after this. We're just focused on this game."
MONDAY NIGHT BUMP: The Buccaneers will play on Monday Night Football this week for the 22nd time in franchise history. They actually have a winning record on MNF, with 11 victories against 10 losses. That winning percentage on Monday Night Football actually ranks 13th among all 32 NFL teams, at .524. The Bucs' opponent this Wednesday, the Pittsburgh Steelers, are second all-time in MNF winning percentage, at .657, trailing only Seattle (.719).
What's interesting about the Bucs' relative success on Monday night is that it has often out-stripped their performance on non-MNF outings. The 2013 season is a good example: The Buccaneers started out that campaign, the last one under Head Coach Greg Schiano, with eight straight losses but then beat the Miami Dolphins, 22-19, on Monday Night Football for their first win. Two years ago, in Dirk Koetter's first season at the helm, the Bucs started 1-3 but then won at Carolina, 17-14, in a prime-time Monday matchup. Tampa Bay beat Indianapolis on Monday night, 24-17, four weeks into the 2011 season…then won only one more game the rest of the way.
As noted, the Buccaneers have won at a .524 clip in their history. In all other games, they have a winning percentage of .385. Is there something about the prime-time solitary stage that brings out the best in this franchise? Well, only other team has experienced a bigger Monday Night Bump. That is, only one other NFL franchise has a larger positive difference between its all-time winning percentage on Monday Night Football and its all-time winning percentage in all other games. Here are the top five, which also includes Pittsburgh: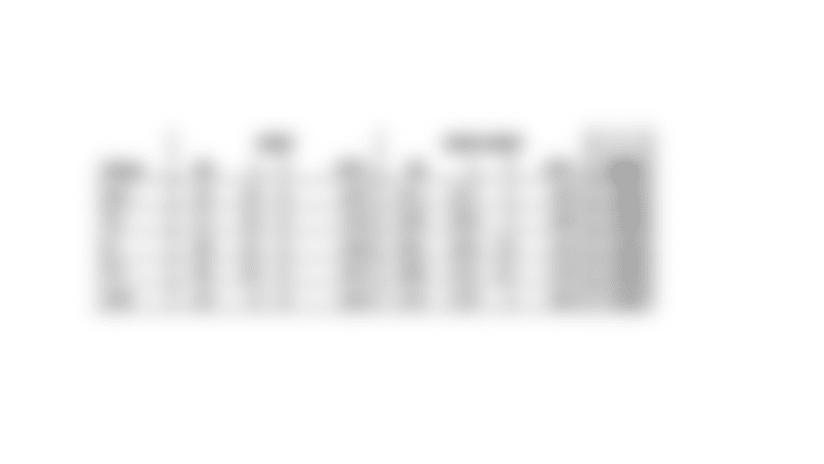 LAST LINE OF DEFENSE…ON OFFENSE: Through the first two games of the season, Tampa Bay's prolific offense has been heavily slanted towards the passing attack. The Buccaneers currently rank first in the NFL in net passing yards per game (405.0) and 27th in rushing yards per game (77.5). For the most part, the Buccaneers haven't needed a high-powered rushing attack yet – one play, 75-yard drives tend to make that happen – and when they have run the ball repeatedly its usually been in "four-minute drills" against stacked defenses.
None of which is to say that the team's running backs have failed to contribute to the Buccaneers putting together the number-one offensive overall in terms of yards and number-two in terms of scoring. Some of Tampa Bay's biggest plays through the first two games were made possible by well-timed blocks by running backs in the backfield, whether picking up blitzes or covering from mishaps up front. Third-year man Peyton Barber has proved quite good at this, which is one of the reasons he's the team's lead back.
One of those plays was Jackson's 58-yard touchdown catch on the Buccaneers' first drive of the season.
"I've been criticized…for putting emphasis on backs who can block," said Head Coach Dirk Koetter. "You've got to be able to block. Your backs have to be able to block. First touchdown of the year at New [Orleans] – the left guard gets beat, if Peyton doesn't block the D-lineman, the throw to DeSean doesn't get off if the quarterback's on his back. I mean you have to have tight ends and running backs that can block. It's part of it. It's part of football."
Jackson has been one of the league's brightest stars so far in 2018, leading the NFL with 275 receiving yards while scoring three times and averaging 30.6 yards per catch. His still-lethal speed has been evident, and Ryan Fitzpatrick has repeatedly put the ball on target downfield to make use of it. Those two have been the talk of the NFL, and deservedly so, but each one of those plays took 11 men. Fitzpatrick might not have gotten the ball off in time on that first drive if Barber hadn't picked up the free rusher, and the same was potentially true of the first play of Tampa Bay's second game, against Philadelphia last Sunday.
On that one, Fitzpatrick faked a handoff to Barber and then threw a deep post to Jackson, who caught it in stride with cornerback Jalen Mills in pursuit. Jackson got past Mills with a cut back to the middle and safety Malcolm Jenkins wasn't able to catch up before the receiver got to the end zone. Mills and Jenkins were on the left side of the Eagles defense in what looked like a simple two-deep zone. Instead, the Eagles had cornerback Ronald Darby, who was lined up opposite Mike Evans on the right side of the defense, blitz Fitzpatrick from his blind side. At the same time, safety Rodney McLeod hustled up to replace Darby in coverage of Evans.
Fitzpatrick realized this quickly and knew that it meant there would be only one safety deep, which is why he threw to Jackson, who was not initially supposed to be the first read on the play. Barber did his part; after the fake handoff he quickly located the blitzing Darby and locked him up before he could get close to Fitzpatrick.
"[It] starts with protection, always has to start with protection, having the time to get it off," said Koetter of big plays like one described above. "And then second, the quarterback putting the ball to the right guy and giving him a chance to make a play. Then the playmakers making the plays on top of it. Perfect example was the first play of the game. That wasn't how that play – that is built into that play, but we weren't expecting that defense. We weren't expecting a corner blitz. They did, that's what they did – they corner blitzed so everybody made the right play. We picked it up – the backs picked it up. Mike was the primary, Ryan got off him went to DeSean, who's the built in on that and they made the play. That's just an example of how explosives happen."
As Fitzpatrick noted on Friday, there will come a game in which the Buccaneers won't be as effective in hitting every deep pass. The offense isn't likely to continue averaging more than 400 aerial yards per game. At that point, the team will need to be able to run the ball effectively and efficiently, and Barber and the others will get their chance. On those plays, they'll be getting help from everyone, too, not just the linemen but the wide receivers and tight ends blocking downfield. So far, however, it has been the running backs who have quietly helped the pass-catchers get all the glory.