As a pair, Peyton Manning and Ryan Leaf, the first two selections in the 1998 NFL Draft, surely form the greatest example of the divergent paths top picks can make once they actually get to the league. Manning is a certain first-ballot Hall of Famer who has played in three Super Bowls and won one. Leaf washed out of the NFL after 25 games and is now virtually synonymous with the term "draft bust."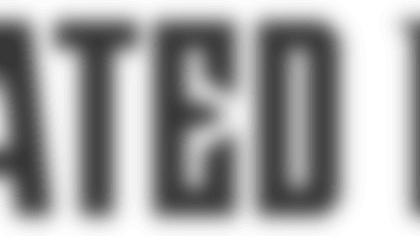 Still, there existed at one point a very real debate as to which of those two players should be first off the board. Indianapolis was picking first and San Diego second, and both teams had gaping holes at quarterback. Barring a trade, it was considered nearly certain that those two teams would take Manning and Leaf in some order. Bill Polian, then the general manager of the Colts, said this in February of '98: "[W]hen you talk about [Manning and Leaf], there is no question they are capable of playing in the NFL. The question is, how do you split the hairs?"
Obviously, Polian and the Colts chose correctly, and the storyline after the fact was that they were swayed by the character difference between the two players. Had they instead gone with the player that many considered the superior athlete, the history of at least two NFL teams could have turned out very differently.
Kudos to Polian and company, but obviously there are going to be times when the team picking first does not make the right choice. In 1999, Cleveland had the top pick in a draft thought to be heavy in QB prospects and eventually went with Kentucky's Tim Couch. It might have been worse had they landed on Oregon's Akili Smith, the third pick and a total bust; on the other hand, they could have had Syracuse's Donovan McNabb, who went second, or Central Florida's Daunte Culpepper, who went 11th.
And it's not always just a matter of quarterbacks. It's hard to blame the 2002 Houston Texans for trying to equip their start-up franchise with a franchise quarterback in David Carr, but in retrospect they might have found a better foundation with defensive end Julius Peppers, who went third. The Texans faced a similar choice four years later and went a different route…more on that below.
The Tampa Bay Buccaneers own the first pick in the 2015 NFL Draft, with the Tennessee Titans waiting to see which single player will be removed from their options at #2. It may take a few years to determine just how well the Buccaneers do with that premium pick (barring a trade), but one way or another it's likely to have a large impact on the franchise.
It might be hard to find a better example of that fact than what happened at the top of the 1998 draft with Peyton Manning and Ryan Leaf. Below, however, you'll find five more examples of teams that very much got it right when they faced a tough decision at #1. They are arranged in chronological order, from most to least recent.
5) 2012 Indianapolis Colts take Andrew Luck over Robert Griffin III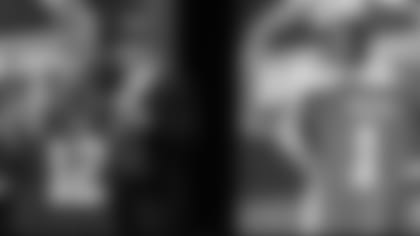 Even with his injury struggles and the up-and-down nature of his past two seasons, it is far too early to write off Griffin, who went second overall in the 2012 draft. The Washington Redskins sent the St. Louis Rams a heavy bounty of picks to move up four spots in the draft, including first-rounders in 2013 and 2014, and grab the amazingly athletic 2011 Heisman Trophy winner.
*  BUCCANEERS 2012 DRAFT*
1-S Mark Barron, Alabama
1- RB Doug Martin, Boise St.
2-LB Lavonte Davis, Nebraska
5-LB Najee Goode, West Virginia
6-CB Keith Tandy, West Virginia
7-RB Michael Smith, Utah St.
7-TE Drake Dunsmore, Northwestern

The Colts, though, had their choice of Griffin or Stanford's Luck. In this particular case, the decision might not have been as difficult as it was for the same franchise 14 years earlier. Luck had been considered a potential first-overall pick for years while Griffin had really just risen to prominence in 2011. Still, there was something of the same flavor to the Luck-RGIII debate, in that Luck was considered a pocket passer and a great decision-maker (albeit with underrated mobility) while Griffin was the incredible athlete who could bring a whole different dimension to an offense. It's also worth noting that it was Griffin, not Luck, who won the NFL's Offensive Rookie of the Year award after the 2012 campaign.
For the Colts, however, it won't really matter if Griffin rights his career and proves to be the superstar he looked destined to be as a rookie. Their choice of Luck will obviously look even better if Griffin continues to struggle, but in the end it will be largely irrelevant because Luck has been everything Indy could have hoped for. In just his third season, Luck threw for 4,761 yards and 40 touchdowns for the division-winning Colts, and this past weekend he led his team on to the second round of the playoffs with a win over Cincinnati. He hasn't missed a game in three years and his regular-season record as a starter is 33-15. From his demeanor to his stats to his winning ways, Luck has given the Colts absolutely no reason to regret their #1-overall pick in 2012.
SUGGESTED
4) 2006: Texans take Mario Williams over Reggie Bush and Vince Young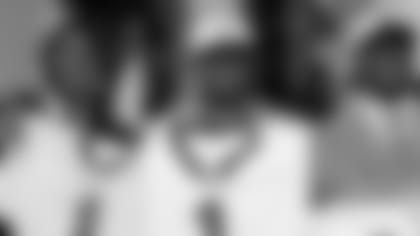 Again, it's not always about quarterbacks…or, more to the point regarding this draft, it's not always about taking the quarterback.
*  BUCCANEERS 2006 DRAFT*
1- G Davin Joseph, Oklahoma
2- T Jeremy Trueblood, Boston College
3- WR Maurice Stovall, Notre Dame
4- CB Alan Zemaitis, Penn St.
5- DE Julian Jenkins, Stanford
6- QB Bruce Gradkowski, Toledo
6- TE T. J. Williams, N.C. St.
7- CB Justin Phinisee, Oregon
7- DE Charles Bennett, Clemson
7- TE Tim Massaquoi, Michigan

If there's a recent precedent for potential #1 draft picks facing off with a national championship on the line, it comes from the 2006 Rose Bowl, which pitted QB Vince Young's Texas Longhorns against Reggie Bush's USC Trojans. Both teams were undefeated. Young's third rushing touchdown of the game, a fourth-and-five scramble from the nine, gave the Longhorns a 41-38 victory. Some thought it also gave Young the inside shot at the first overall pick, given that he would bring the Texans a huge built-in fan base from the Longhorn State.
At the same time, Bush was considered a rare talent and many thought Houston G.M. Charley Casserly would narrow his choices down to those two in order to give a boost to new Head Coach Gary Kubiak's offense. In fact, when the Texans appeared to be showing early interest in North Carolina State defensive end Mario Williams, many thought it was a smokescreen or a leverage play against the presumptive first pick. Later in the process, when the consensus was that the Texans were choosing between Bush and Williams, it was widely believed that the team would target Williams if it thought it could get him at a better pre-draft price.
In the end, it was simply a football decision for Casserly, and he made the right one. Williams signed before the draft and went first overall, allowing Bush to go to the New Orleans Saints at #2 and Young to the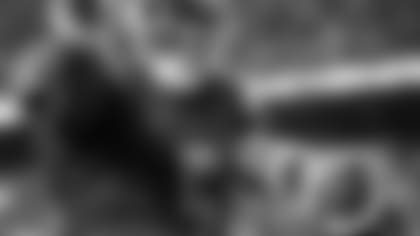 Tennessee Titans (coincidentally, the former NFL team in Houston) at #3. Williams spent six seasons in Houston and recorded 53.0 sacks, and he's added another 38 QB takedowns in the past three seasons in Buffalo. He went to the Pro Bowl after the 2008 and 2009 seasons and helped the Texans to their first playoff berth at the end of the 2011 campaign, his last one in Houston.
Bush has certainly not been a bust, but he has perhaps not been quite the game-changer he was expected to be upon leaving USC. He has played for three teams and averaged about 600 rushing yards and 390 receiving yards per season, while playing in all 16 games just twice in nine years. Young showed promise in his first few seasons in Tennessee but never topped 12 touchdowns or 2,600 yards in a single campaign. He also never played in or started all 16 games in a season, finished with a 46-51 TD-INT ratio and has been out of the league since 2011.
The Texans found a good starting quarterback in free agency in Matt Schaub in 2007 and got comparable results in the running game from the likes of Ron Dayne and Steve Slaton before the emergence of Arian Foster in 2010. Finding a pass-rusher of Williams' caliber likely would have proved more difficult.


3) 1993: New England Patriots take Drew Bledsoe over Rick Mirer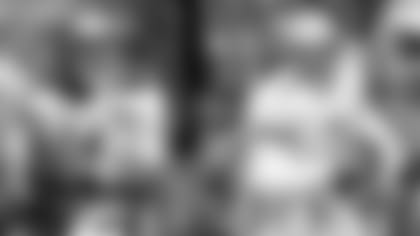 Here we have another pair of quarterbacks going first and second in Washington State's Bledsoe and Notre Dame's Mirer. As in 1998 and 2012, there was also a very strong consensus that the two quarterbacks were not only far and away the best prospects at their position but almost certainly the first two players who would come off the board.
*  BUCCANEERS 1993 DRAFT*
1-DE Eric Curry, Alabama
2- LB Demetrius DuBose, Notre Dame
3- WR Lamar Thomas, Miami (FL)
3- S John Lynch, Stanford
4- RB Rudy Harris, Clemson
4- WR Horace Copeland, Miami (FL)
6- DT Chidi Ahanotu, California
7- WR Tyree Davis, C. Arkansas
8- WR Darrick Branch, Hawaii
8- K Daron Alcorn, Akron

In fact, that's what would happen, even if history would later show that later-round picks Mark Brunell, Elvis Grbac and Trent Green all would have much better pro careers than Mirer. The Patriots, coming off a season in which they had rode the passing quartet of Hugh Millen, Scott Zolak, Tom Hodson and Jeff Carlson to a 2-14 record, were clearly in the market for a franchise quarterback, and Bledsoe certainly looked the part. He was 6-5 with a cannon for an arm and he had played in a pass-oriented offense with the Cougars. Mirer was 6-2, not quite as gifted in terms of arm strength and coming out of an option offense with mostly short passes at Notre Dame.
That might have made the pick seem obvious, but scouts loved Mirer's "intangibles." In a survey of eight personnel men by The Daily News shortly before the draft, it was an even split as to which quarterback they would take first. The same article claims that the San Francisco 49ers were trying to trade for the top pick in order to grab Mirer (presumably thinking long term, since they were coming off a second season with the brilliant Steve Young under center).
Bledsoe was compared to Troy Aikman, who was the first pick in 1989; Mirer was compared to fellow Golden-Domer Joe Montana, who was Joe Montana. The Patriots went with the Aikmancomp and got their starting quarterback for most of the next decade. Mirer went to Seattle at #2 and began a journeyman career that would land him on five different teams. Mirer never had a winning record, a completion rate better than 56.4% a TD total higher than 13 or a passer rating better than 70.2 in his four season with the Seahawks. His final win-loss record as a starterfor Seattle, Chicago, the Jets, San Francisco (ironically) and Oakland was 24-44.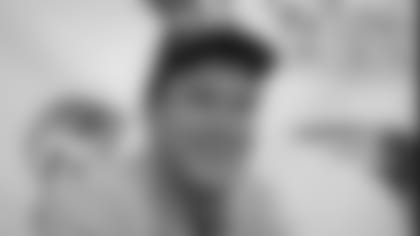 It is obviously a famous and important part of Bledsoe's storyline in New England that he suffered an injury in 2001 and was replaced by Tom Brady, who has since built his own iron-clad Hall of Fame resume. Brady has obviously been better for the Patriots than his predecessor, but that doesn't change the fact that Bledsoe went to three Pro Bowls while in New England, led his team to the playoffs four times and guided them to the Super Bowl in the 1996 season. He threw for nearly 30,000 yards as a Patriot and later played four-and-a-half more seasons as a starter in Buffalo and Dallas.
The Patriots definitely made the right choice between Bledsoe and Mirer if they were dead-set on a quarterback. Further helping their cause is that the next four picks in the draft after those two passers were a mixed bag at best: RB Garrison Heart, LB Marvin Jones, DE John Copeland and DE Eric Curry.
2) 1978: After trading up, Houston Oilers takes Earl Campbell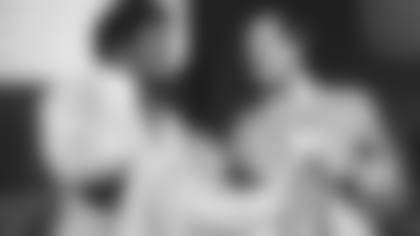 The Houston Oilers were slated to pick 17th overall in the '78 draft but had their eye on player in particular. Keep in mind, this was a first round that would produce such outstanding NFL players as DE Art Still, WRs Wes Chandler, James Lofton and John Jefferson, TE Ozzie Newsome and LB Clay Matthews. The Oilers were 8-6 in 1977 but hadn't been to the playoffs since the 1970 AFL-NFL merger. Their offense had no receiver who caught more than 43 passes in '77, and their defense was right in the middle of the pack in the league rankings. They could have stayed at pick #17 and had a good shot at getting a very useful player.
*  BUCCANEERS 1978 DRAFT*
1- QB Doug Williams, Grambling
2- RB Johnny Davis, Alabama
2- G Brett Moritz, Nebraska
6- WR Elijah Marshall, N.C. St.
8- LB John McGriff, Miami (FL)
9- WR Willie Taylor, Pittsburgh
10- LB Aaron Brown, Ohio State
12- RB Kevin McLee, Georgia

But the Oilers made the bold move, and then made the right choice. Their trade partner was the Buccaneers, who had already made the first overall pick in 1976 and 1977 (the first two seasons of play for the expansion team) and were in need of a quarterback in a draft not at all strong in that category. The Buccaneers, who had taken a running back first overall the year before in Ricky Bell, were willing to move down, grab some useful assets (the best of which would become Pro Bowl tight end Jimmie Giles) and then use a later pick on Grambling QB Doug Williams.
With Williams and Giles, the trade worked out for the Buccaneers. But it proved to be a home run for the Oilers, who had used a backfield committee of Ronnie Coleman and Rob Carpenter the year before. Campbell came in and immediately blasted for 1,450 yards and 13 touchdowns, earning NFL Offensive Player of the Year honors. He was huge and powerful, but also fast, and that led to five Pro Bowl selections, multiple Offensive Player of the Year awards and the NFL MVP trophy in 1979. Houston immediately got over the playoff hump and made the postseason in each of Campbell's first three seasons.
If anything, Campbell's NFL career was a bit brief; he played six full seasons in Houston before being traded to New Orleans in 1984 and he was out of the league after the 1985 campaign. But that didn't stop him from gaining induction into the Pro Football Hall of Fame in 1991. It has fallen out of vogue for NFL teams to take running backs with very high picks, let alone the first one overall, but the game was different in the '70s and early '80s and Head Coach Bum Phillips thought Campbell was the missing piece his team needed. He was right.
1) 1976: Buccaneers use their first-ever NFL Draft pick on Lee Roy Selmon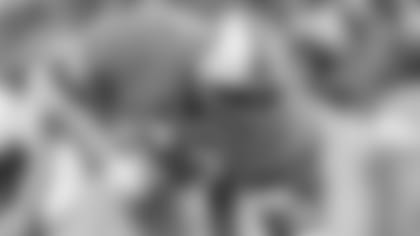 The expansion Buccaneers of 1976 literally needed help at every single position on the depth chart. With no true free agency and expansion rules that were far less favorable than teams that would later enter the league in 1995, 1999 and 2002, the start-up Bucs were picking from the league's dregs when they signed veteran players early in '76. In those early years, Tampa Bay commonly traded draft picks straight up for plug-and-play veterans, some of which worked out better than others: QB Steve Spurrier, CB Mike Washington, LB Richard Wood, QB Gary Huff, T Jeff Winans, G Greg Horton, and so on.
*  BUCCANEERS 1976 DRAFT*
1- DE Lee Roy Selmon, Oklahoma
2- RB Jimmy DuBose, Florida
2- LB Dewey Selmon, Oklahoma
3- LB Steve Maughan, Utah St.
4- WR Richard Appleby, Georgia
4- G Everett Little, Houston
5- DB Michael Kelson, W. Texas St.
5- C Steve Wilson, Georgia
6- S Curtis Jordan, Texas Tech
7- QB Parnell Dickinson, Miss. V. St.
9- G Bruce Welch, Texas A&M
10- LB Sid Smith, Brigham Young
11- DB Melvin Washington, Co. St.
12 - RB George Ragsdale, N.C. A&T
13- TE Brad Jenkins, Nebraska
14- WR Carl Roaches, Texas A&M
15- DT Bob Dzierzak, Utah St.
16- LB Tommy West, Tennessee
17- WB Jack Berry, Washington & Lee

The best asset in the Bucs' hands was the first overall pick in that year's rookie draft, which the team had won over fellow expansion team Seattle in a drawing held prior to a 1975 playoff game. Seattle would settle for the second pick in the draft and the first choice in the veteran allocation draft.
As the 1995 Carolina Panthers, 1999 Cleveland Browns and 2002 Houston Texans demonstrated, it is a common strategy for a new NFL club to try to lock down a long-term solution at the most important position in the game. The Buccaneers certainly could have opted for a quarterback; Alabama's Richard Todd went sixth overall to the New York Jets. With running backs at more of a premium in that era (and with Ricky Bell still at USC), the Bucs could have opted for Cal's Chuck Muncie, Oklahoma's Joe Washington or Cleveland's Mike Pruitt, who went third, fourth and seventh, respectively.
And if Tampa Bay wanted to build from the line back on defense, they also could have grabbed Notre Dame DT Steve Niehaus, who went second overall to the Seahawks. That was certainly not a bad pick for the Bucs' expansion sister, as Niehaus had 9.5 sacks as a rookie and was named the NFC's Defensive Rookie of the Year. However, due to multiple knee injuries he lasted just three seasons in Seattle and three additional games with Minnesota in 1979.
However, the Buccaneers wanted none of those players more than they wanted Lee Roy Selmon as their franchise anchor. They couldn't possibly have made a better choice. Not only was Selmon – the 1975 winner of the Lombardi and Outland Trophies at Oklahoma – every bit the star player that his talent promised but he made a huge impact in the community as well. Selmon, who was inducted into the Pro Football Hall of Fame in 1995, passed away in 2011 but remains one of the most beloved figures in the Bay area.
Selmon began a six-year Pro Bowl run in 1977, was the NFL Defensive Player of the Year by 1979 and was eventually named to the NFL's All-Decade Team for the 1980s. Like Campbell, his career was a little shorter than expected due to back injuries, but that didn't stop him from becoming the franchise's first true star. Even after four decades, Selmon remains on a very short list – probably only joined by fellow Hall of Famers Derrick Brooks and Warren Sapp – as the greatest player in franchise history.
Yeah, the Buccaneers really got that one right.