On Tuesday, Buccaneers Chief Operating Officer Brian Ford and team mascot Captain Fear presented jerseys to actors Chris Mulkey and Sean Astin, along with director Gil Cates Jr., at the Gasparilla Film Festival.
Mulkey, Astin and Cates were at the festival promoting their newest movie, The Surface.
The movie, set to be released in May, tells the story of "two strangers, both at the end of their rope, who suddenly meet in the unpredictable waters of Lake Michigan", according to the film's Facebook page.
Astin is best known for his roles in the Lord of the Rings movies while Mulkey has played roles in Captain Phillips, First Blood and Whiplash.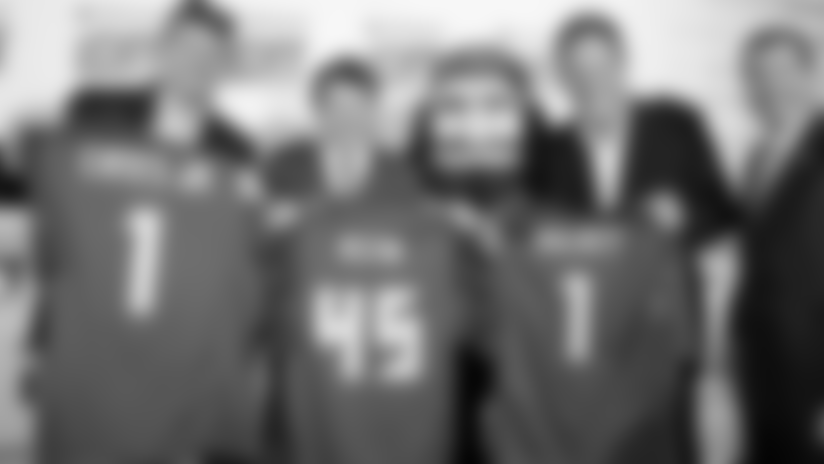 (From left to right: Gil Cates Jr., Sean Astin, Chris Mulkey and Brian Ford)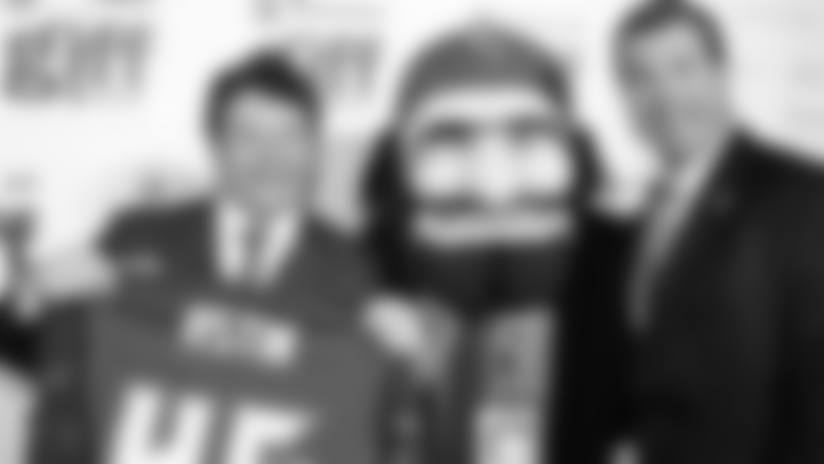 (From left to right: Sean Astin, Captain Fear and Brian Ford)