One minute, you're taking a tour of AdventHealth Training Center, seeing all the places the players work out, eat, study. The next, defensive tackle Gerald McCoy himself is bringing out the Grinch and his Whoville (friends?) and inviting you to join him for dinner in a holiday tent filled with lights, decorations and even a gelato bar. That's the magic of the holidays and that's what the McCoy family did on Tuesday night for single-parent families in the Bay area.
Nearly 40 families came to the facility under the guise of a tour. After walking the building, sitting in the team meeting room and peeking inside the locker room, they were taken out to the patio of the indoor training facility. Twinkling lights and Christmas trees adorned the space and once they were all seated in the tent, McCoy walked in, microphone in hand, and welcomed them instead to the McCoy Family Christmas.
"Growing up, watching how my cousins and friends struggled, it's extremely difficult," McCoy said about the challenges single-parent households face. "It was extremely difficult for me to just see."
The Grinch and Whos from Whoville roamed the tent as McCoy, his wife, Ebony, and their children joined the families for a catered dinner. McCoy said this year he noticed how appreciative families were of the dinner portion of the evening. Little did they know, they had one more stop on the tour.
The lights had been out at the indoor facility, a rare sight making the towering structure an afterthought compared to the festive décor of the outside patio. McCoy led each family inside when all of a sudden the lights were flipped on and black curtains were pulled back to reveal 40 individual Christmas trees, all with presents underneath. The McCoys, through the newly founded Patricia Diane Foundation, had secured items from each families wish list and had them waiting under the their trees.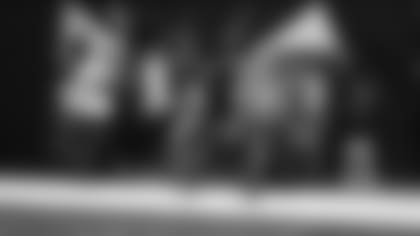 "I knew with my mom's vision, this is something that we were going to do," McCoy said. "I was sitting with my wife and we just said, let's just give as many people Christmas as we can."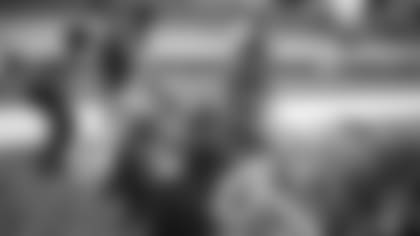 Squeals of delight echoed in the facility, along with holiday music, giving a very Christmas-morning feel to the late Tuesday evening. That was, after all, the goal of the McCoy family this holiday season.