STORY HIGHLIGHTS
Free agency will kick off on Tuesday at 4:00 p.m. ET as the new league year officially begins
up to 18 players from the Bucs' 2013 roster could hit the unrestricted market on Tuesday
There is potentially good depth to this year's free agency class at DE, T and CB

The National Football League has spent the last three days taking warm-up laps.  Now it's time to put the pedal to the floor.
The new league year begins on Tuesday at 4:00 p.m. ET, bringing with it unrestricted free agency, and history suggests that a pocket of teams will accelerate right to the front of the pack.  Even before a pre-market negotiating window was added, free agency always opened with a flurry of big-money deals for the most coveted free agents.  Any team that wants to skim off the very top of the list has to be ready to not only spend big, but commit immediately.
The Tampa Bay Buccaneers have been part of that front-running group the last two years, quickly signing Carl Nicks and Vincent Jackson in 2012 and Dashon Goldson in 2013.  Because the team is now under new management – General Manager Jason Licht and Head Coach Lovie Smith replaced Mark Dominik and Greg Schiano, respectively – it's not yet obvious how aggressive the Bucs will be in 2014.  Licht has said the team will be looking for value on the market, but Smith recently told *The Tampa Tribune* that the roster definitely needs to be reshaped to fit his systems.  Fortunately, those aren't mutually exclusive observations, and the Buccaneers have approximately $25 million of cap space to work with after releasing veteran guard Davin Joseph on Saturday.
Of course, free agency is a two-way street, and as certain as the Bucs are to welcome a few new players to Tampa this month, they are just as sure to be bidding farewell to some familiar faces.  The Buccaneers have 18 players who could become unrestricted free agents on Tuesday – it was 19 before linebacker Jonathan Casillas![](/team/roster/jonathan-casillas/ba48152f-810d-4e08-91eb-5d0d73ee75d0/ "Jonathan Casillas") agreed to a new one-year deal with the team on Friday – and just one more day to have exclusive signing rights.  Casillas is probably not the only pending free agent the team would like to have back, as the list also includes last year's starting fullback (Erik Lorig), several more linebackers who have helped significantly on special teams and could challenge for a starting job (Dekoda Watson and Adam Hayward) and the team's long-snapper since 2006 (Andrew Economos).  Below is the full list of players from Tampa Bay's 2013 roster who would become free agents on Tuesday if not re-signed before 4:00 p.m.; the list also includes one restricted free agent and two exclusive rights free agents.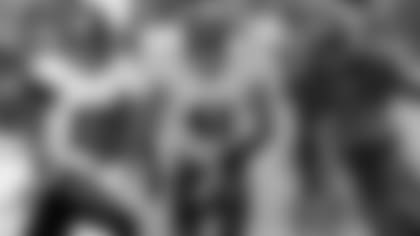 (From left) WR Tiquan Underwood, FB Erik Lorig and LB Dekoda Watson are three of the 18 Bucs who could hit unrestricted free agency on Tuesday
UNRESTRICTED FREE AGENTS
CB Mike Adams
TE Nate Byham
LB Jacob Cutrera
LS Andrew Economos
DT Gary Gibson
CB Danny Gorrer
LB Adam Hayward
FB Spencer Larsen
G Ted Larsen
RB Brian Leonard
K Rian Lindell
FB Erik Lorig
T/G Jamon Meredith
QB Dan Orlovsky
DE Daniel Te'o-Nesheim
K Lawrence Tynes
WR Tiquan Underwood
LB Dekoda Watson
RESTRICTED FREE AGENT (pending qualifying offer)
TE Kyle Adams
EXCLUSIVE RIGHTS FREE AGENTS (pending minimum salary tenders)
CB Deveron Carr
WR Eric Page
That the Buccaneers' list is heavy on unrestricted free agents (UFAs) and light on restricted and exclusive rights free agents (RFAs and ERFAs) means a lot less paperwork this year.  UFAs are the least complicated variety; once their contracts expire on Tuesday,  they are immediately free to sign with any teams they choose, including their original clubs.  On the other hand, RFAs can negotiate with other teams but their original teams have the opportunity to match any offer that is received or accept draft-pick compensation in return.  ERFAs can only negotiate with their original teams.  Of course, players slated for either of those two latter categories must receive a qualifying offer (for RFAs) or a minimum salary tender (for ERFAs) in order for their teams to retain those rights; if they do not, they become the equivalent of UFAs.  The Buccaneers avoided that process altogether with pending RFA Bobby Rainey by re-signing him last Wednesday; Adams, Carr and Page will be awaiting word on potential tenders.
While the Buccaneers' list of pending UFAs includes some valuable role players, they are not the names most likely to shake up the league on Tuesday.  NFL.com's list of the top 101 players due to hit the market this year begins with Buffalo Bills safety Jairus Byrd and a handful of offensive and defensive linemen (Eugene Monroe, Alex Mack, Jared Veldheer and Brandon Albert on offense; Michael Johnson, Lamarr Houston and Michael Bennett on defense), but it doesn't include any Buccaneers.
Since that list was first posted, Mack received a transition tag from Cleveland, as did Pittsburgh linebacker Jason Worilds (15th on the list), while Miami cornerback Brent Grimes (12th on the list) returned to the Dolphins with a new four-year deal.  There has been a trickle of such activity around the league in the final days before free agency, but there will still be hundreds of players on the market come Tuesday afternoon.
The Buccaneers are thought to be looking for a depth chart upgrades at a number of positions, including both lines, and perhaps at quarterback, tight end, cornerback and kick returner.  Again, with Smith and Licht preparing to rework the roster but not making the results of their internal evaluation public for obvious strategic reasons, the Bucs could go after some surprising targets in the weeks to come.
If the Bucs want to join the teams trying to land an edge rusher, they would likely be targeting Johnson, Houston or Bennett).  Even with Everson Griffen re-signing with Minnesota on Monday, the position still features some 30 -year-old vets in Jared Allen, Antonio Smith, Anthony Spencer and Justin Tuck and some younger guys with the possibility of untapped potential like Corey Wootton, Robert Ayers and Tyson Jackson.
The potential cornerback market has already lost Grimes and Green Bay's Sam Shields but is still deep enough with the likes of Alterraun Verner, Vernon Davis, Aqib Talib, Dominique Rodgers-Cromartie, Charles Tillman, Captain Munnerlyn, Chris Cook and Tarell Brown.  The offensive line crop features the names mentioned above plus Anthony Collins, Roger Saffold, Michael Oher and Brian de la Puente, among others.  The Bucs have already been theoretically linked with return man Devin Hester, who is departing Chicago, but could also take a look at Kansas City's Dexter McCluster or Ted Ginn.  The receivers drawing the most attention as free agency approaches are Denver's Dexter McCluster Eric Decker and the Giants' Hakeem Nicks, but there are plenty of intriguing names that following, including James Jones, Golden Tate and Andre Roberts.
All of those players have one day left on their existing contracts.  Their current teams have the same amount of time to prepare for the new league year, when those deals come off the books but continuing contracts suddenly carry new cap figures.  As of 4:00 p.m. on Tuesday, the 2014 cap values on each team's top 51 contracts must be under the new 2014 salary cap.  Most teams have already done whatever work was necessary to comply – e.g., the Cowboys restructuring the contracts of Tony Romo and several others – and others have cleared additional space to approach free agency with more flexibility.  That, for instance, was a by-product of the Buccaneers' release of Joseph on Saturday.
That sound you hear is 32 teams revving their engines for the start of free agency.  On Tuesday afternoon, the pace car will leave the track and the race will be on.