Each week during the offseason, Senior Writer/Editor Scott Smith will dip into the inbox to answer questions from Buccaneer fans. This week, we have a pair of Jameis questions and a pair of Mike questions. That's Jameis as in rookie quarterback Jameis Winston, who could play an important role in a fast Bucs start this year. And that's Mike as in both the MIKE linebacker position and soon-to-be Ring of Honor inductee Mike Alstott.
---
1. Hey Casey & Scott, If QB Jameis Winston is the day one starter, do you think he can get the Bucs off to a quick winning start before the bye week? The Bucs only face 1 playoff team before the week 6 bye week. - Daniel Morales, via email to tbbsocial@buccaneers.nfl.com*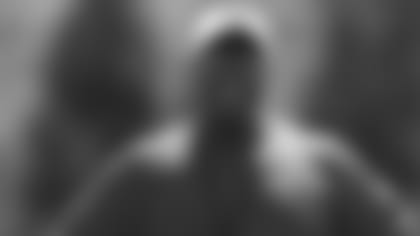 Yeah, and that playoff team is the Carolina Panthers, who won the NFC South in 2014 with a 7-9 record. And that game is at Raymond James Stadium.*
So those are encouraging observations about the first month-plus of the Buccaneers' upcoming campaign, but I think we have to be careful not to assign them too much weight. I *don't think that strength-of-schedule is a meaningless statistic, but it's predictive value is surely limited. I'm far from the first person to point out that a good number of teams tend to defy the public expectations for them – for better or for worse – every year.*
For instance, heading into the 2014 season, the New York Giants were said to have the league's fifth-easiest schedule. That schedule began with Detroit, Arizona and Houston. All three of those teams improved from their 2013 win-loss marks – Detroit and Houston by six and seven games, respectively – and all won nine or more. That schedule wasn't nearly as easy in September as it looked like in May.
Now, Daniel, I'm just throwing out a caution about putting too much stock in what looks like an "easy" opening five weeks. Maybe it will be, maybe it won't be, but chances are we've got a completely wrong read on at least one or two of those first five opponents.
Still, that's not my main point. Rather, I'd like to argue slightly with the premise of your question. You say, "…do you think [Winston] can get the Bucs off to a quick winning start before the bye week?" I *do think the Buccaneers can get off to a quick start this year, but it will be based on a lot more than just what Jameis Winston does in his first month of pro ball.*
First of all, we're assuming that Winston will be the starter on opening day. That's fine. It's not an absolute guarantee, but I do think it's likely so I won't be a stickler about that point. What's a little less certain is how this NFL baptism by fire will go in the early days. Winston could come out as red hot as he did in his first college start, when he absolutely torched the Pitt Panthers to open up Florida State's 2013 campaign. That wouldn't surprise me at all. On the other hand, it also wouldn't surprise me to see a rookie quarterback experience some of the ups and downs that come with that situation.*
Winston's chances of early success will be a lot greater if the Buccaneers have successfully built on their second-half defensive promise from 2014, and if the offensive line – and therefore the running game – is significantly improved.
If Winston is indeed the Buccaneers' starter for those first five weeks, and if the team gets off to a good start, it will surely be said that he "led" the team to that success. And that's fine, because he's the quarterback and quarterbacks lead. There's a good chance, however, that the play of Lavonte David and Gerald McCoy and Doug Martin and Logan Mankins will be just as important to that fast start.
---
2. Most overused term of the draft: "franchise quarterback." Why do teams always say they're getting a franchise quarterback, when even first round picks fail all the time? Who knows if either Winston or Mariotta ends up being good? Although I did think Winston was the right pick. Probably. Anyway, I think they ought to ban that term next year. I don't want to hear it another 500 times. Thanks- John H., via email to tbbsocial@buccaneers.nfl.com*
Really? To me it was "low ceiling" and "high floor" that was inescapable this year. It feels like the whole "potential vs. production" thing that was all the rage in the '90s when the Buccaneers went from drafting players like Keith McCants to drafting players like Derrick Brooks. There's a decent point in there, but there are so many draft analysts these days that we tend to hear some of these phrases over and over. I can't say that "franchise quarterback" has gotten to the point that it bothers me like it apparently bothers you, John, but to each his own.
I will say this in defense of the people who use that term, John: I think it is most often presented as "potential franchise quarterback." I think everybody in the business is fully aware of the fact that first-round picks are no guarantees, even players taken first overall and even wildly successful college quarterbacks. You can acknowledge that fact and be aware of the existence of your Tim Couches and JaMarcus Russells and still believe that you can succeed in finding that most important of NFL assets: a top-notch, long-term starting quarterback. Ask the Indianapolis Colts – it can happen. Sometimes twice.*
Read this quote from Jason Licht's opening statement when he addressed the media on the night the Buccaneers drafted Winston: "Any time you get an opportunity to get a franchise quarterback, that we believe and are very confident is a franchise quarterback, it excites you."
An *opportunity to get a franchise quarterback; confident that he is a franchise quarterback. Licht and the Buccaneers believe in their scouting process (you have to, really, to avoid decision-making paralysis) and they are excited about what Winston could become. Now they are devoting any resources necessary to try to make that potential into a reality.*
I do get your point. Different words make different people wince, and apparently "franchise quarterback" has become a nasty little earwig for you. Mine is "next man up." My goodness, that phrase has exploded the last couple years. There's nothing *wrong with it, inherently, and I do think coaches and players mean it when they say it, but it has become almost automatic whenever there is an injury. Maybe that's the way "franchise quarterback" is for you; you realize that it's not really objectionable on its own but it's just a bit too ubiquitous. Unfortunately for you, John, I don't think it's going away any time soon.*
---
Sure, we've talked about it a few times here on Buccaneers.com, Frank. I think the first time was this Insider video on April 3 that we shot just after I had talked to Hardy Nickerson. The Bucs' second-year linebackers coach (and former Pro Bowl linebacker) told me that the team's signing of former Dallas linebacker Bruce Carter was with the MIKE position in mind.
In subsequent interviews, Nickerson has made a point of saying that there is no real depth chart at this time of the year, so you can be assured that competition is still open. But he also reiterated that Carter was signed to play in the middle and that he could be a big-time playmaker in that spot.
Carter played a number of different positions in Dallas and at times was held back by injuries. But he led all NFL linebackers with five interceptions last year and has the sort of ranginess that a Cover Two MIKE linebacker needs. Barring an upset in training camp, I think you can expect Carter to be among the starting three on opening day, with Lavonte David staying in his weakside (or WILL) role and the strongside (or SAM) job potentially going to Danny Lansanah or rookie Kwon Alexander.
Now with both Mason Foster and Dane Fletcher departing via free agency, there is some question as to who would be competing with Carter in the middle, or at least offering depth. Setting aside Lansanah for now, since he's getting a chance this offseason to focus on SAM after being a jack-of-all-trades last year, the answer isn't immediately obvious. I think the Buccaneers may like former Chicago Bear Khaseem Greene in that role, perhaps offering some idea as to why they picked him up off waivers on May 12. Undrafted rookie Quinton Alston of Iowa may find himself on that part of the depth chart as well.
Of course, again, that depth chart doesn't exist yet. We'll know more once training camp begins.
---
4. Hi Scott I really enjoyed your latest One Buc Mailbag. I don't live in outback Australia, although I do live in regional Australia and yes I have heard all about deflategate. I was ecstatic to see Mike Alstott named to the Ring of Honor. He is the reason I became a Buccaneers fan. It was a game against the San Fransisco 49ers in 1997 when Alstott scored one of his trademark short yardage touchdown runs. His legs wouldn't stop churning even though there was no running lanes and he barrelled his way in for the touchdown. I have been a diehard Bucs fan ever since, through the good times and bad. My dream is to one day see a Bucs game live. Keep up the great work! Regards - Brett Walz, Mackay, Queensland, Australia, via email to tbbsocial@buccaneers.nfl.com
That wasn't really a question, but I thought I would share it anyway, since I'm sure there are many Buc fans out there who started rooting for the team for the same reason. Mike Alstott's appeal apparently stretches all the way to Australia.
Good to know, too, that I didn't offend anybody with this line about Deflategate (sigh) and Brett's homeland in the last mailbag: "Good thing I explained all that, as if there was possibly somebody in the world who didn't already know all of that. I'm sure word has reached the Australian outback by this point." I guess the outback just seems awfully far away for a poorly-traveled soul like me. I should have said the moon.
Anyway, thanks for the feedback, Brett, and look for full coverage of Alstott's Ring of Honor induction in Week Four of the regular season.
Fans can submit questions for upcoming mailbags via Twitter to @ScottSBucs (#BucsMailbag), through a message on the Buccaneers Official Facebook Page or via email at *tbbsocial@buccaneers.nfl.com.  The One Buc Mailbag runs every Thursday and is not necessarily meant to reflect the opinions of the team's management or coaching staff.*