Wilder spent nine years with the Buccaneers from 1981 to 1989 and amassed 5,957 rushing yards in that span. His effort included 37 career rushing touchdowns, which actually ranks second to the second player on this list. His best year came in 1984 when he was selected to the Pro Bowl behind a 1,544-yard performance with 13 total touchdowns on the year.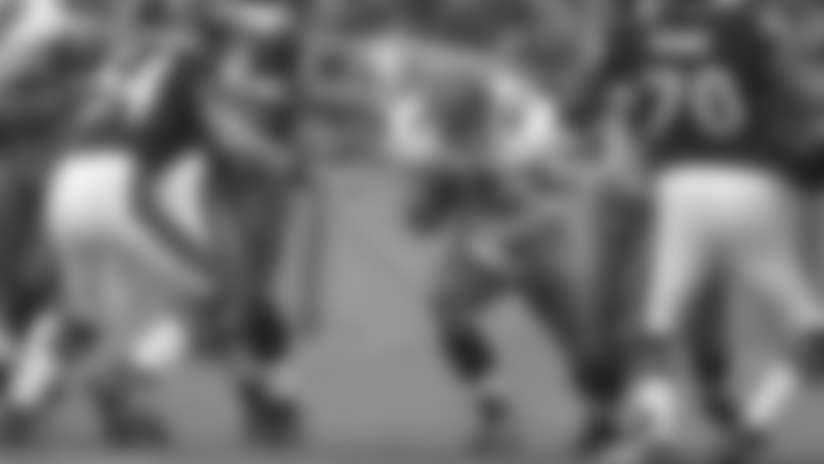 Alstott is unique on this list in that he is the only player listed as a true fullback, though from his career totals, you might not know it. The Purdue-product played for the Bucs for 11 years from 1996 to 2006 and was on the 2002 Super Bowl team, where he scored the first Tampa Bay touchdown of the game on a two-yard rush in the second quarter. A six-time Pro Bowl and three-time All-Pro selection, Alstott rushed for 5,088 career yards and scored an incredible 58 rushing touchdowns, with another 13 coming through the air, during his Buccaneer tenure.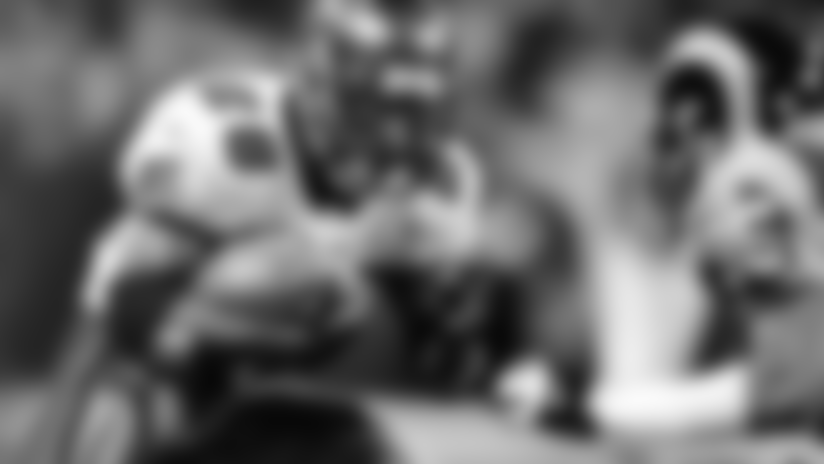 A first-round selection by the Buccaneers at 12th overall in the 1997 NFL Draft, Dunn spent the first five seasons of his career in Tampa Bay. He recorded two 1,000+ yard seasons and was a two-time Pro Bowl selection in red and pewter. Dunn tallied a total of 4,986 rushing yards with 19 touchdowns for the Bucs. His best year in Tampa Bay came in 2000, when he ran for 1,133 yards on 248 carries and scored eight rushing touchdowns. It resulted in his second Pro Bowl year representing the Bucs.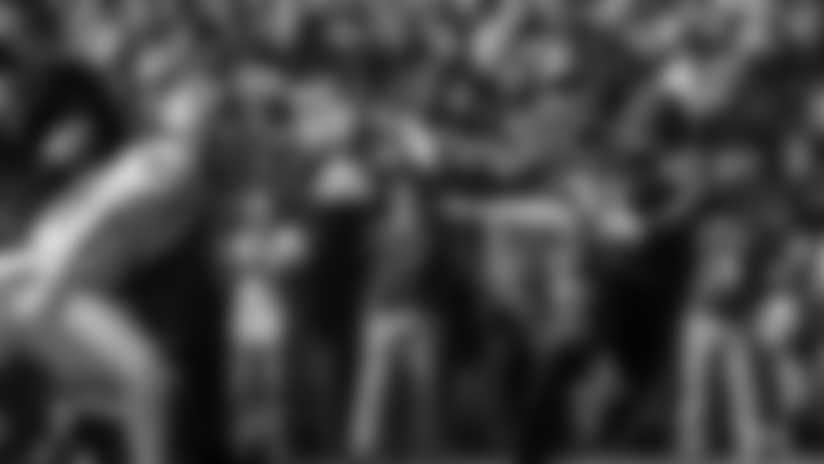 Martin spent the first six years of his career in Tampa Bay after being drafted by the Bucs late in the first round of the 2012 NFL Draft. From 2012 to 2017, Martin gained 4,633 yards on the ground and scored 28 total touchdowns, 26 of which were on the ground. His best year came in his rookie year when he made the Pro Bowl after rushing for 1,454 yards and scoring 11 touchdowns after starting all 16 games in his first year in the league. Even more impressive was his 4.6 yard-per-attempt average along with his average of 90.9 yards per game.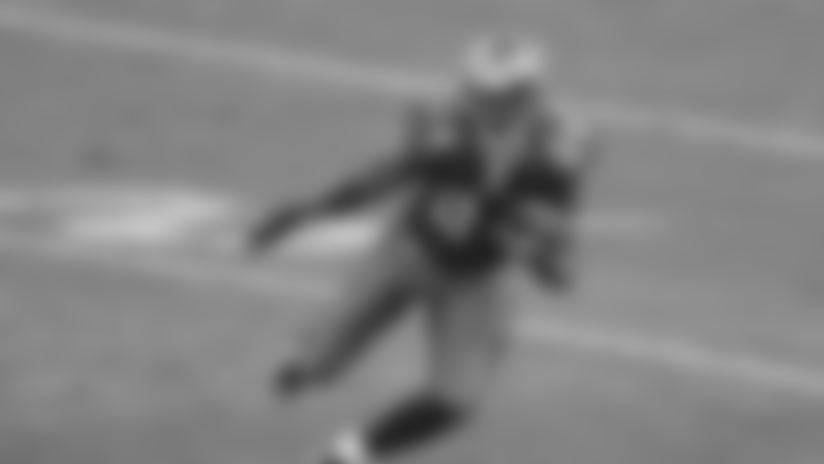 Williams spent six of his seven years in the league in Tampa Bay and started 57 of 70 games he played in as a Buc. From 2005 to 2010, Williams tallied 3,677 yards on the ground and scored 20 rushing touchdowns. His best year, like Martin, came in his first season in red and pewter after being selected fifth overall in the 2005 NFL Draft. He rushed for 1,178 yards and scored six rushing touchdowns.
As a Buccaneer from 2002 to 2007, Pittman managed 3,362 rushing yards with 10 touchdowns on the ground. Pittman's first season in Tampa Bay in 2002 was certainly the most exciting of his Buccaneer career, but his best year individually came in 2004 where he rushed for seven touchdowns and ran for 926 yards on 219 carries.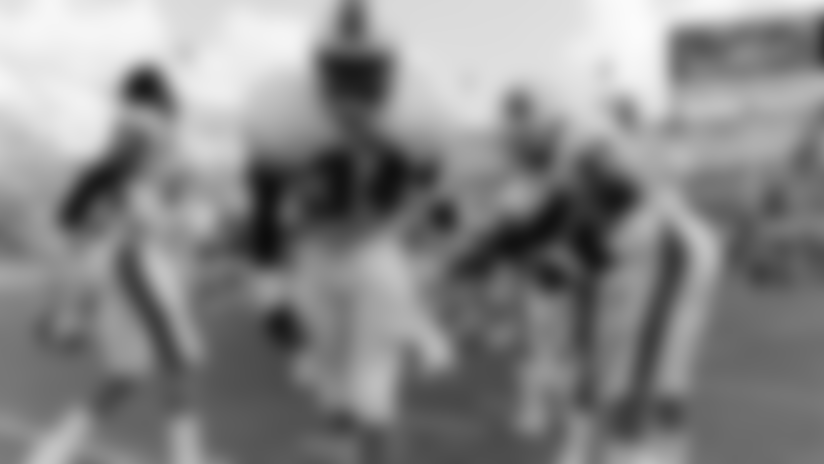 Cobb spent the first four years of his career in Tampa Bay from 1990 when he was listed as a fullback in his first season to 1993. During that time, the second-round pick managed 3,061 rushing yards and 21 rushing touchdowns. His best year came in 1992 when he had nearly half of his rushing touchdown total with nine and rushed for 1,171 yards, the only 1,000+ yard season of his career.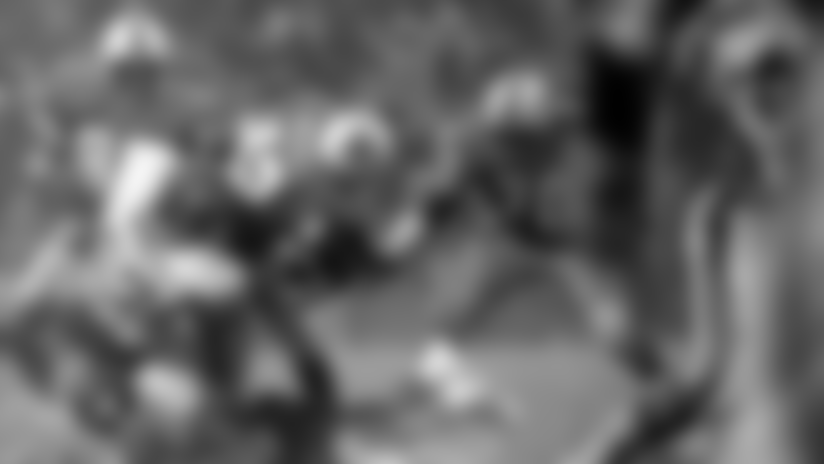 Bell was the Bucs' first overall draft pick in 1977, the year after the Bucs became a franchise. He went on to spend the first five years of his career in Tampa Bay, with his best year coming in his third season with the team. In 1979, Bell rushed for 1,263 yards and seven touchdowns. His yardage ranked sixth in the league that year and he got the fifth-most carries of any player. He had a total of 1,511 yards from scrimmage that year, which ranked seventh across the NFL. He finished his time in Tampa Bay with 3,057 yards and 16 rushing touchdowns.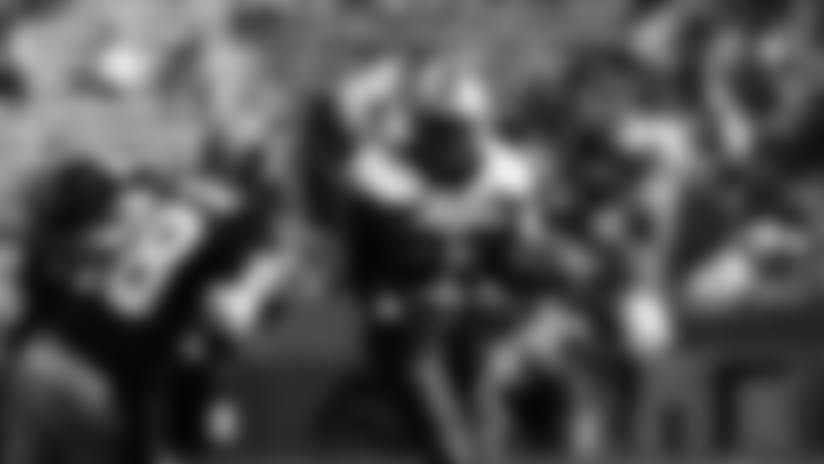 Rhett was drafted by the Buccaneers in the second round of the 1994 NFL Draft. He posted two back-to-back 1,000-yard seasons in his first two years in the league, scoring 18 rushing touchdowns during those two years. Rhett finished his Buccaneer career with 2,853 rushing yards and 24 touchdowns.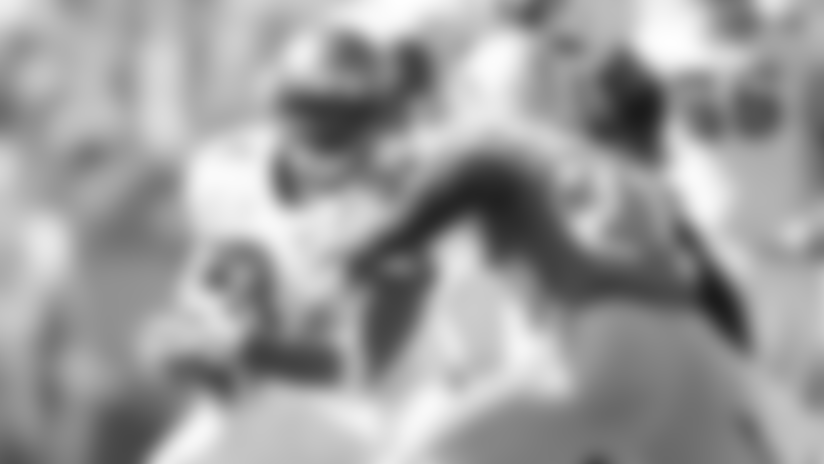 Graham spent his entire eight-year career in a Buccaneer uniform and tallied 2,047 yards on the ground between 2004 and 2011. He scored 15 rushing touchdowns and had a career average of 4.3 yards per rushing attempt.