Defend the Read Option:
With Cam Newton nursing the hairline fracture rib, the Bucs D will be at a slight advantage, but make no mistake, he will try to run. And, they will try early and often to utilize the read option to set up the rest of their offense. If you are looking for "the game within the game," how often will the likes of Gerald McCoy, Clinton McDonald, LaVonte David and Mason Foster have a chance to make a play against either Cam Newton or a back behind the line? How often will they make the tackle vs. does Carolina make positive gains and set up the play action pass later. This is VITAL early in the game.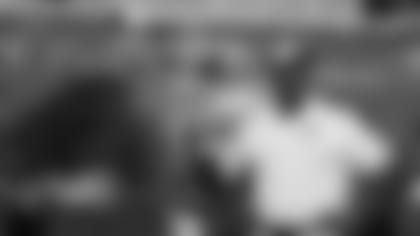 Next, Pass Protection, Pass Protection, Pass Protection:
If there is one big concern against Carolina's front seven on D, it's can the Bucs remade offensive line keep them off of Josh McCown. Time to survey the field and deliver the ball is critical for the Bucs to win this game. The addition of Pro Bowler Logan Mankins will be fun to see but remember there are 3 other new linemen trying to get used to each other with him. In the two meetings last season, Mike Glennon wasn't just sacked, he was also repeatedly hurried and hit. Gotta have time to throw Sunday!Finally, The Hidden Yardage:
Another "Game within the Game" will how successful will Mike Koenen be with kickoffs and punts to keep Carolina from big returns and/or good field position. Conversely, the Bucs are still toying with new returners for both kickoff and punt return. We know that Bobby Rainey and Chris Owusu have both been practicing in the return game this week, but there may be another Buc who gets a chance too. Who gets extra yardage or a big play or two out of the return game will definitely be something I'll watch!