Between the end of last Sunday's game in Chicago and kickoff this coming Sunday at Raymond James Stadium, the Buccaneers had time to break down their Week 12 game tape, devise a game plan for the Cincinnati Bengals and hone their plays on the practice field. They also found plenty of time to discuss the week's most pressing topics, from standing strong defensively in the red zone to avoiding the debilitating turnovers in the passing game.
Here are the top 10 things we heard from Buccaneers players and coaches in Week 13 of the 2014 season:
10. "We're two games out of first place. We are still in the playoff hunt. So there's no 'looking at younger players;' it's who gives us our best chance to win, period. Forget the record right now; everyone in the NFC South is disappointed and has let games get away and feel like they're a pretty good football team. We're right in the mix of that. So it's full steam ahead for Cincinnati for us. We haven't won a home game this year, so we're excited about [changing] that."
- Head Coach Lovie Smith on if the team would emphasize the evaluation of younger players over the final five weeks of the regular season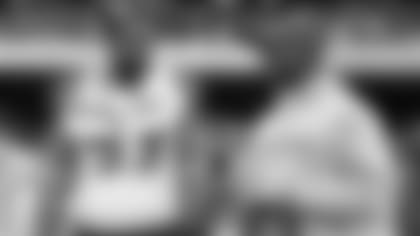 9. "I wouldn't just say it's us having tighter coverage, I think it's the defensive front getting in the lanes of the quarterbacks, getting the pressure that they've been getting the past couple of weeks, as well as the linebackers getting their depths and things like that. You see the growth of Johnthan [Banks] out there, the guy has been playing so well, especially in the last couple of weeks and it's been great to see that. I think it's just us getting more familiar with the defense knowing what we're supposed to do and where we're supposed to be at and that's allowing us to contest more passes."
- CB Alterraun Verner on why the Buccaneers' pass defense has been much stingier in recent weeks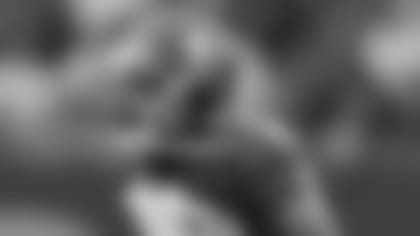 8. "The NFL is a tough game and you're going to be put in tough situations. The greatest defenses were able to hold teams in that situation to three points, so we have to be better in that aspect. After a while it just becomes who wants it more at that time, and we lost that battle twice – can't allow that to happen. In tough times, you've just got to stand up and that's where we have to grow. In situations like that, as a unit, we have to grow and hold them to field goals in those times."
- DT Gerald McCoy on keeping opponents out of the end zone even when turnovers create a very short field, as they did in Chicago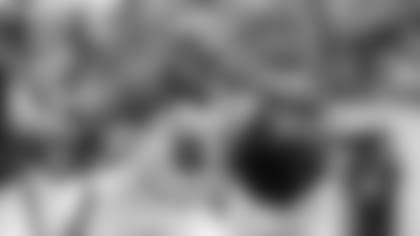 7. "It's a little bit everywhere, and by 'everywhere' I mean we've all got our hands in it. There's no one person; we're all trying to make it work. I know the running backs are all trying to make it work, the O-line is all trying to make it work, the quarterbacks are all trying to make it work. We've got to find a way to let those backs hit a few of those big runs. There were a couple chances in last week's game where things were close to breaking on a couple of those, and that was good to see. Coach has talked candidly about it. We have to continue to find ways to not be one-dimensional."
- Quarterbacks Coach Marcus Arroyo on the team's continuing struggles to mount a consistent rushing attack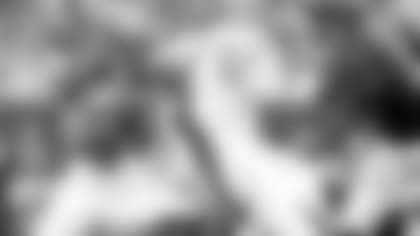 6. "Every time you get the ball, you can't expect that it's going to be a 20-yard or 40-yard gain. You have to just play hard, follow your rules, do what coaches have taught you and eventually down there throughout the game that three-yard run is going to be a 20-yard run. You have to just be patient."
- RB Doug Martin on Buccaneer backs wanting to return the big play to the Bucs' rushing attack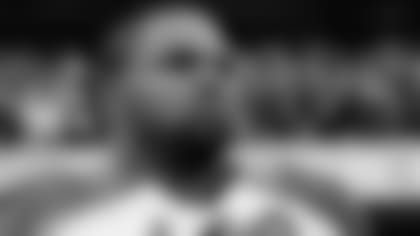 5. "He kind of mirrors the improvement on our defense. When you look at the way he has come along, I think it coincides with the rest of our defense and understanding what's required in this system at the cornerback position, and you can see the growth. He's making more plays now and playing with more confidence. It's been good for us and we're going to need it this week. This is a really good offense with an outstanding wide receiver in Mr. [A.J.] Green. Johnthan has really come along for us."
- Defensive Coordinator Leslie Frazier on the second-half surge by second-year CB Johnthan Banks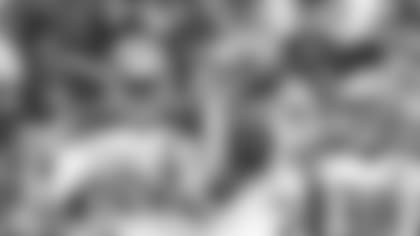 4. "It was very hard, very hard, just sitting out for the first time since…ever. It was real tough for me, being a competitor – I want to go out there and compete with my teammates. I had a talk with my mom and she helped me realize things better and I was able to cope. I'm good [now]. All signs are pointing up and we'll see how it goes from here. "
- LB Lavonte David on missing a game last week for the first time since high school and his hopes for returning on Sunday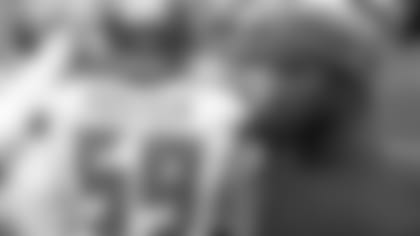 3. "This is how the defense is built, it's an explosive defense. This isn't a sitting-on-blocks, taking-up-space type defense; this is a get-upfield type defense. It's getting the linebackers flowing fast, getting downhill and getting to people fast. This is getting [defensive backs] in people's faces and trying to push them around. This is a physical defense. When you're switching the defense like this, then you have to be on point."
- DT Clinton McDonald on Buccaneer defenders learning how best to succeed in the defense installed in 2014 by Lovie Smith and Leslie Frazier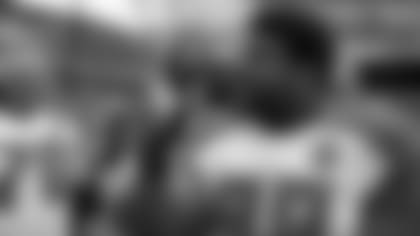 2. "I have a lot of fond memories, of course, with family. Time for all of the family to come back – probably Thanksgiving as much as Christmas in our household growing up. [It was] always kind of centered around football and, for me in Texas of course, the Cowboys game. [It's] just a time to take a deep breath and acknowledge what we all do have to be thankful for: health, being able to enjoy it with family and all those things."
- Head Coach Lovie Smith on taking a break from football Thursday to focus on family during Thanksgiving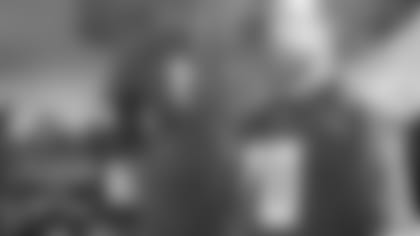 1. "You can't play the position looking down [and saying], 'OK, is this it? Is this when somebody is going to come through?' I trust those guys. That [fumble] the other day, I held on a little too long trying to let Mike [Evans] work on a scramble drill and they got me from behind. But that's the thing, especially when the [number of] throws is getting up like that, you've just got to know there's another one coming and chunk it and live to fight another day. So we'll do better with that this next game."
- QB Josh McCown on standing in under pressure and making good decisions