Between the end of last Sunday's game in Detroit and kickoff this coming Sunday at Bank of America Stadium, the Tampa Bay Buccaneers had time to break down their Week 14 game tape, devise a game plan for the Carolina Panthers and hone their plays on the practice field. They also found plenty of time to discuss the week's most pressing topics, from what it means to be facing Derek Anderson instead of Cam Newton to how driven the Buccaneers are to win their final three games.
Here are the top 10 things we heard from Buccaneers players and coaches in Week 15 of the 2014 season:
10. "I wouldn't have said much about it. Life takes you on different turns, but they're temporary from what I've found. This bad taste in our mouth will be there a little bit longer, but it will eventually get out of our mouth. As I came back here in January, there's a reason why I came here knowing that normally you have to crawl before you walk, you have to go through some adversity and we've gotten that part out of the way. Now I'm anxious to take that next step. Eventually the Tampa Bay Buccaneers will win a whole lot of football games around here and I guess it's just a part of the process you have to go through."
- Head Coach Lovie Smith on what he would have said had he been told in January that his first Buccaneers team would start out 2-11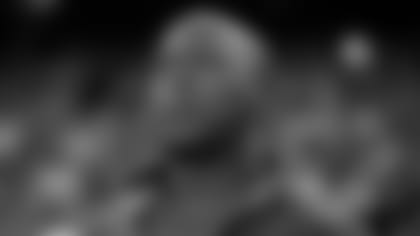 9. "He's elite for us. When you can go out and catch 10 balls for 160 yards, I think you're doing elite things. But that's hard, because it's subjective. Everybody has their own opinion of what an elite receiver is. I've been fortunate enough to play with a lot of good ones, and I think he's right up there with them, because of what he brings to the table, not only from a knowledge standpoint, but he's just a physical, big guy with speed and he catches the ball well. He's in that class of upper-echelon receivers for sure."
- QB Josh McCown on if WR Vincent Jackson is an "elite" NFL receiver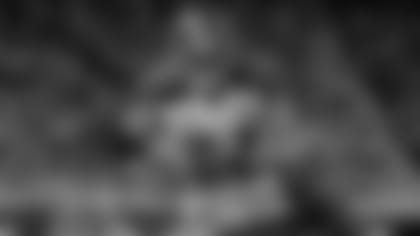 8. "I think the big part is that execution is still the key to this game. It's executing what you want to run, it's eliminating the things that hurt you and doing the things that you know win football games. I think as a young coach coming in you find out 'Okay, the things that you believe are time-tested and infallible, do they still hold water at the NFL level?' They absolutely do. Not turning it over, not beating yourself, winning the critical situations and playing hard in the fourth quarter and finishing, those are the things … I was taught – those things are still here."
- Quarterbacks Coach Marcus Arroyo on what he has learned about the game in his first season as a coach on the NFL level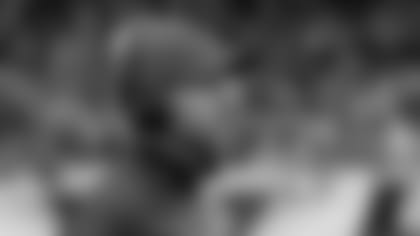 7. "I don't think he's a flash in the pan, but [it's] not a big sample size. There's a lot more football ahead in his career. I expect him to just get better and better over time. Some of the things he's done, beating some pretty good tackles in our league, one-on-one, and then some of the hustle plays he's made, some of the chase plays, and chasing down quarterbacks like what we saw on Sunday. That tells you that even when he's maybe not on his A-game as far as the tackle is concerned, he can still make some plays because of his athleticism. And that's a good quality to have. He's got some abilities that some guys don't have, so you like to see him continue to get snaps and believe that he's going to continue to improve as he gains more experience, gets a little bit stronger and keeps developing as a player. But he's done enough to make you think that he has a chance to be a good player for a while."
- Defensive Coordinator Leslie Frazier on if first-year DE Jacquies Smith will continue to be productive in the NFL or if his strong season is an aberration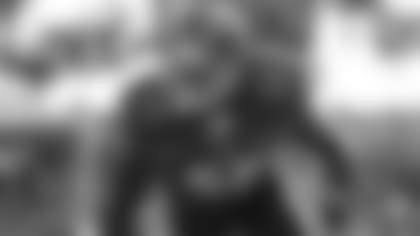 6. "One of the injustices out there is how we do that. For us, those aren't outside linebackers. [Pass-rushing 3-4] outside linebackers, those to us are defensive ends – those are rush guys. To me, as I talk about a linebacker, I'm talking about a guy that can play in space, that can rush, that can drop, [play] man coverage. There's a wide variety of things that we're asking [Lavonte David] to do. Most of the time when those Pro Bowl ballots go in, you look [and say], 'Okay, how many sacks does he have?' See, that's not what I'm talking about. Thank God they didn't hold that against Derrick Brooks. Because Derrick, how many sacks did he have? Not a lot of sacks. But a linebacker who can do it all, that's what we talk about on the outside as our guys, and [David] is as good as there is at doing that."
- Head Coach Lovie Smith on Pro Bowl balloting not differentiating between 3-4 pass-rushing OLBs and traditional 4-3 OLBs like Lavonte David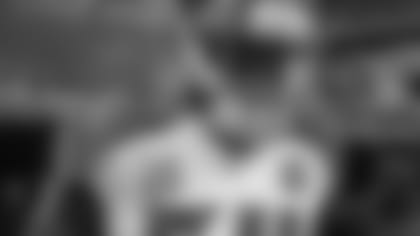 5. "We're probably going to rely heavily off of what we saw from him in the first game and then they're going to have some tweaks. Obviously they're not going to come in with the same game plan, but I have to prepare for him and you have to know that he did the job really well the first time and he threw the ball where his players could make plays and he ran a very, very efficient game. I think that they will probably be a little bit more aggressive and try to attack us in the running game a little bit more with people being a little bit healthier because I think the offensive line was a little banged up when they played us in Week One. I don't think there's any drop off with Derek Anderson. I think he's a very, very capable quarterback and I think he's very, very good and he showed it the first game and I expect more of the same."
- CB Alterraun Verner on facing QB Derek Anderson for a second time this season after Cam Newton suffered injuries in a Tuesday auto accident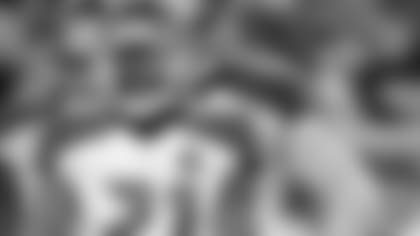 4. "Against Detroit I could've stayed down, but I didn't. I'm not going to shut it down, I'm never going to give up because I want to win that bad. The Glazers gave me an opportunity to play in the NFL, they gave an opportunity for a kid's dream to become a reality and if they believed in me enough to come on this team and help them win championships, regardless of what happens, each season week-in and week-out I'm going to do everything in my power to try and bring a championship here. Regardless of what the record is, I'm never going to stop, I'm never going to quit and I'm trying to pass it on to everybody."
- DT Gerald McCoy on how badly he wants to build a winning foundation in Tampa Bay Buccaneers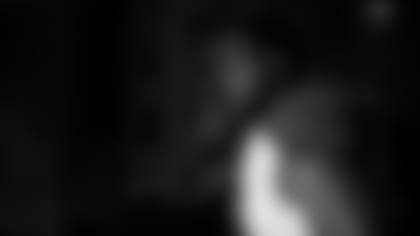 3. "He is a long, 'angly' guy who can make some tough catches down the field. Even when DBs are in pretty good position, he finds a way to come down with the football. He's going to be a good receiver in our league for a while. Other than Johnthan [Banks], we don't have a guy with that kind of length. But the other guys will have to use their quickness and athleticism to find ways to get in position to make plays on the ball. It's not like they aren't going to throw it to him, so we have to find ways to get in position and make plays on the ball."
- Defensive Coordinator Leslie Frazier on finding ways to defend Carolina's emerging-star rookie WR Kelvin Benjamin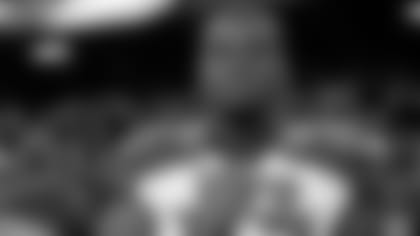 2. "Look to win. I'm trying to win no matter what, and I know my teammates are too. If I'm playing pickup basketball, I want to win. If I'm playing pool in the player's lounge, I want to win. I'm going to try to win. We've got to finish the season strong."
- WR Mike Evans on how he wants to finish his rookie NFL season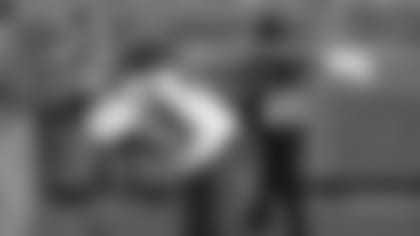 1. "We're building a backbone and you find out a lot about your team when you're 2-11, about the core group of guys you're trying to build with when you're like this. Those who can go out and work right now, those are the guys I believe you want to build with, the guys who will keep fighting. It lays a great foundation for the future, and I think when you have a great foundation, you can have lasting success. If you're foundation is not good, it might look all right for a little bit, but then it will fall apart. In life you have to find value out of everything, out of every position; every spot you're put in, you have to find good in it. The good for us is that we can measure ourselves and who we are and the character of us as men when we're put in a bad situation and how we respond. I think that will serve us well for a long time, and it will serve Bucs fans for a long time, because that's the way you want to build things is with a strong foundation."
- QB Josh McCown on standing in under pressure and making good decisions