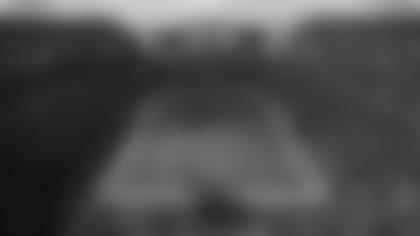 On Saturday, October 29, the Tampa Bay Buccaneers will host the fourth annual Treasure Chests 5K Run/Walk & Corporate Challenge, kicking off a full weekend of events at Raymond James Stadium aimed at highlighting the NFL-wide Breast Cancer Awareness Month initiative. The race will begin with special welcoming remarks from Glazer Family Foundation Co-President Darcie Glazer Kassewitz, before nearly 4,000 participants take part in the event, which will support breast cancer research and patient services, benefitting the American Cancer Society, the Florida Cancer Specialists Foundation, the Florida Hospital Foundation, and Moffitt Cancer Center.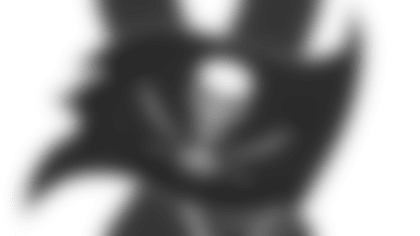 To help kick off the race, Buccaneers wide receiver Louis Murphy will serve as an honorary starter. Murphy, a native of St. Petersburg, lost his mother, Filomena Murphy, to Metastatic Breast Cancer in 2008. He honors her legacy with his own charitable efforts, and is passionate about supporting the fight against breast cancer and bringing awareness to the cause.
The route for the Treasure Chests 5K Run/Walk & Corporate Challenge winds around Raymond James Stadium, and each entry into the race comes complete with admission to Sunday's game between the Tampa Bay Buccaneers and the visiting Oakland Raiders. The first 500 people who registered for the race will get even closer to the action as part of an on-field halftime experience. For more information, visit Buccaneers.com/treasurechests5k.  
Additional breast cancer awareness efforts throughout Sunday's game will include:
HONORARY FLAG RUNNER RAMONA HILL, AUNT OF DEFENSIVE TACKLE GERALD McCOY
As the Buccaneers take the field for team introductions, defensive tackle Gerald McCoy will be joined by his aunt, Ramona Hill, a breast cancer survivor, who will lead the Buccaneers out of the tunnel as the Honorary Flag Runner.
HONORARY GUESTS OF THE GAME: TOP RUNNERS IN THE TREASURE CHESTS 5K
Following player introductions, the Buccaneers will welcome the top overall runners from each category (Male, Female, Masters Male, Masters Female, Grand Masters Male and Grand Masters Female) in the Treasure Chests 5K Run/Walk & Corporate Challenge as the team's honorary Guests of the Game.
HERO OF THE GAME: CORPORAL LUCILLE FOX
Before kickoff, the Buccaneers will continue a gameday tradition by honoring the team's military "Hero of the Game." At every Buccaneers home game, a military service member is stationed on the Pirate Ship in Buccaneer Cove to help ready the team for the game. On Sunday, the Buccaneers will honor Ret. U.S. Air Force Corporal Lucille Fox, a World War II veteran. Corporal Fox enlisted in the Women's Army Auxiliary Corps on March 15, 1943. During the war, she served in England, France, and Germany as a Teletype Operator sending and receiving messages for cryptographers to decode. On December 15, 1945, Corporal Fox was honorably discharged and returned home. In 2002, she was diagnosed with breast cancer, but beat the disease and has since been in remission. To learn more about this gameday tradition, visit www.buccaneers.com/salute.
BUCCANEERS SALUTE TO SERVICE SUITE: MILITARY AFFECTED BY BREAST CANCER
At every Buccaneers home game at Raymond James Stadium, the team honors a distinguished group of military members with a special gameday experience in the Salute to Service Suite. On Sunday, fans are encouraged to join players and coaches during a break in the second quarter to thank local servicemen and servicewomen for their sacrifices, highlighted this week by a selection of military members who have been affected by breast cancer – either by facing the disease themselves, or supporting a loved one who is battling breast cancer – including:
From the Army, Sergeant First Class Jeffery Lena and his wife, Lea;
From the Army, Master Sergeant Noel E. Walton and his wife, Diana;
From the Army, Sergeant First Class Belinda Jack;
From the Army Special Forces, Retired Master Sergeant Timothy Burke and his wife, Kelli;
From the Air Force, Retired Colonel Thomas B. Poole and his wife, Patricia;
From the Air Force, Colonel Bill Stowe and his wife, Lisa;
From the Navy, Retired Captain Robert Paul Kennett and his wife, Kathy;  
From the Air Force; Retired Chief Petty Officer Jack Frost and his wife, Joy.
ADDITIONAL BREAST CANCER AWARENESS ELEMENTS THROUGHOUT GAMEDAY
Continuing their annual support of breast cancer awareness in NFL markets across the country, local Zeta Tau Alpha sorority members will distribute pink breast cancer awareness ribbons to fans as they enter Raymond James Stadium… The team will be welcomed to the field by 30 oncology nurses from Florida Cancer Specialists… Hundreds of breast cancer survivors, patients and caretakers from Moffitt Cancer Center and Florida Cancer Specialists will receive custom Buccaneers breast cancer awareness t-shirts and view the game from the Front Row Fans sections in the end zones at Raymond James Stadium… The Buccaneers Cheerleaders will wear custom pink uniforms and use pink pompoms, as well as perform a special halftime show featuring hundreds of the morning race participants… Custom pink flags will fly from the Buccaneers Pirate Ship in Buccaneer Cove… Buccaneers players will wear pink gloves, cleats, and other apparel to be auctioned off at nfl.com/auction in support of the American Cancer Society.                                        
BUCCANEERS ACADEMY GAMEDAY FOR KIDS GUESTS
For each Buccaneers home game, the Bucs Care Foundation hosts 100 "Gameday for Kids" from the Buccaneers Academy program to promote academic achievement and positive behavior in children. Selected groups receive game tickets, t-shirts, food vouchers and Buccaneers flags by achieving goals set by their teachers. On Sunday, the Buccaneers will welcome students from Egypt Lake Elementary, Pizzo Elementary, and Twin Lakes Elementary. More than 15,000 youth and community members representing over 100 organizations from Tampa Bay have been rewarded through the annual program.
](http://www.buccaneers.com/BucsAcademy/index.html) ABOUT "A CRUCIAL CATCH" CAMPAIGN
For the eighth year, the National Football League, the American Cancer Society and the NFL Players Association are teaming up to support October's National Breast Cancer Awareness Month with "A Crucial Catch: Screening Saves Lives" campaign, reminding women about the importance of having a regular mammogram.
Since 2009, nearly $15 million has been raised for the American Cancer Society through the partnership, with the majority of contributions coming from the sale of pink merchandise at retail and the NFL Auction website. One-hundred percent of proceeds from pink products auctioned on NFL Auction go directly to the American Cancer Society. The NFL does not profit from the sale or auction of pink merchandise. Fans may learn more information about A Crucial Catch at nfl.com/pink.
Money raised through A Crucial Catch supports the American Cancer Society's Community Health Advocates implementing Nationwide Grants for Empowerment and Equity program. This initiative provides outreach and breast cancer screenings to women in underserved communities. Healthcare centers in all 32 NFL team markets will receive a $50,000 CHANGE grant to increase access to screenings and additional cancer prevention and early detection programs. Since 2012, grant recipients have contributed to more than 120,000 screenings, and more than 260,000 education and outreach interventions have been provided to women on the benefits and importance of breast cancer screenings.
Continuing throughout the month, NFL breast cancer awareness games have featured:
Game balls with pink ribbon decals used for every down and pink kicking tees
Pink equipment for players including: cleats, wristbands, gloves, sideline caps, helmet decals, captains' patches, chin straps, shoe laces, skull caps, sideline towels, and quarterback towels
Pink Bose headsets for coaches
Pink coins used for the coin toss
Team-specific New Era hats with pink accents for coaches and sideline personnel
Pink ribbon pins for coaches and teams
Pink caps, wristbands, whistles and pins for game officials
On-field pink ribbon stencils and *A Crucial Catch *wall banners
Pink goal post padding in end zones
Breast cancer awareness pompoms, shirts and wristbands for cheerleaders
Game-worn pink merchandise and footballs will be autographed and auctioned at NFL Auction (nfl.com/auction). All NFL Auction proceeds from the sale of breast cancer awareness items during the month of October will go to the American Cancer Society. Special pink merchandise will be available at various retailers, including NFLShop.com, neweracap.com, nike.com, in-stadium retail stores, at Dick's Sporting Goods, Lids and more. All of the NFL's proceeds from pink product sales go to the American Cancer Society.