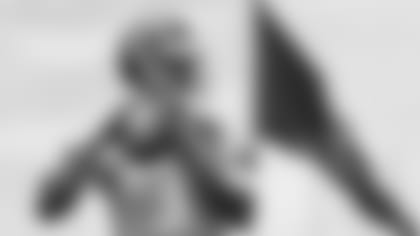 Who made it: Jameis Winston, Ryan Fitzpatrick, Ryan Griffin
Who missed the cut: Sefo Liufau
More: Liufau, the Buccaneers' fourth quarterback, was waived with an injury designation on Saturday. The Buccaneers' two two quarterbacks will be Winston and Fitzpatrick and Griffin will remain on the roster to continue to develop. Head Coach Dirk Koetter has spoken highly of Griffin, who has been with the Buccaneers with Winston and Koetter for nearly all of his career.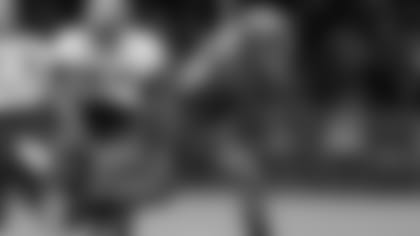 Who made it: Doug Martin, Jacquizz Rodgers, Charles Sims, Peyton Barber
Who missed the cut: Jeremy McNichols, Russell Hansbrough
More: For the third year in a row, the Buccaneers have parted ways with a running back they drafted following training camp. Last season, the team let sixth-round pick Danny Vitale go following camp, and the year before Tampa Bay released seventh-round pick Joey Iosefa. McNichols, a fifth-round pick, is the latest to join the list.
Who made it: Mike Evans, DeSean Jackson, Adam Humphries, Chris Godwin, Bernard Reedy
Who missed the cut: Josh Huff, Donteea Dye, Bobo Wilson, Derel Walker, Freddie Martino, Shaq Hill
More: There were a handful of wide receivers competing for, essentially, one spot. Evans, Jackson, Humphries and Godwin were all expected to make the team's roster, and Tampa Bay opted to carry just five wide receivers. The winner in the battle was Reedy, whose performance on special teams during the preseason was likely a determining factor.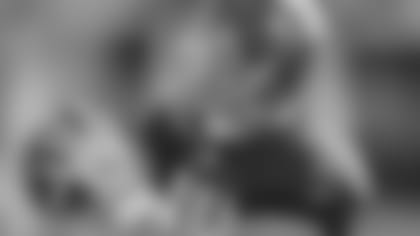 Who made it: Cameron Brate, O.J. Howard, Antony Auclair, Luke Stocker, Alan Cross,
Who missed the cut: Tevin Westbrook
More: The Buccaneers parted ways with just one tight end - Westbrook. The big story here is the team's decision to keep Canadian tight end Antony Auclair, whom they signed as an undrafted free agent following the draft. Auclair still has some developing to do, but it's unlikley he would have cleared waivers to be placed on the practice squad.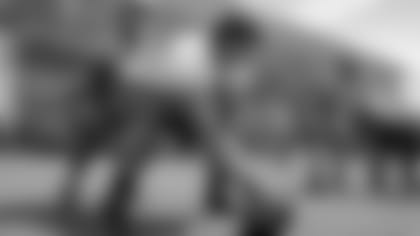 Who made it: Ali Marpet, J.R. Sweezy, Kevin Pamphile, Joe Hawley, Evan Smith
Who missed the cut: Jarvis Harrison, Josh Allen, James Stone
More: There are only so many spots available along the offensive line. The five interior offensive linemen who made the roster are all starting-caliber players who can play multiple positions, with Sweezy being an exception. Smith, Hawley and Marpet can play center and guard while Pamphile can play tackle. Sweezy is strictly a guard.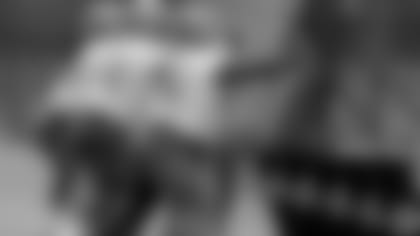 Who made it: Demar Dotson, Donovan Smith, Leonard Wester, Caleb Benenoch
Who missed the cut: Mike Liedtke, Korren Kirven, Marquis Lucas
More: The Buccaneers held on to four tackles, with Leonard Wester expected to be the team's swing tackle and Benenoch providing valuable depth. Benenoch is the only player in this group that can play guard in addition to tackle.