Months before he was drafted into the National Football League, DeSean Jackson ran a forty-yard dash in 4.35 seconds at the 2008 NFL Combine. That performance cemented his spot as an early-round pick and portended a career for which the defining characteristic would be speed.
The Philadelphia Eagles selected Jackson in the second round and employed him for six seasons, after which he spent three years with the Washington Redskins. This spring, Jackson became an unrestricted free agent and chose to continue his career with the Tampa Bay Buccaneers, a team eager to add a big-play complement to Pro Bowler Mike Evans in its passing attack.
What the Buccaneers got is a wide receiver who has been prolific, consistent and, most of all, explosive. He ranks fifth among active players with 8,819 receiving yards, and his career average of 17.7 yards per grab is the best among all active players with at least 100 receptions. With Vincent Jackson – the last hugely successful free agent receiver signing by the Buccaneers – still deciding where to continue his career, Jackson has a sizeable margin on the rest of the field in yards per reception. It's no wonder that the Bucs wanted to pair him with Evans in an offense directed by Dirk Koetter and run by Jameis Winston.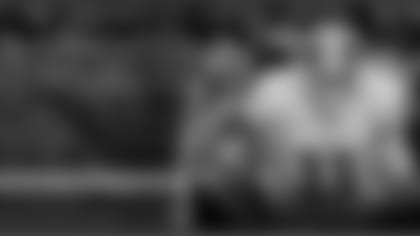 In a way, Jackson has been a throwback to an era – primarily the '60s and '70s – in which the deep ball was more emphasized in NFL passing attacks. The game is unquestionably more pass-heavy in the modern era, but it's now more a matter of volume than big plays. In 1970, NFL teams averaged 181.1 passing yards per game and 13.2 yards per reception. By 1990, the yards per game figure had risen to 211.4 while the yards per carry average had dropped to 12.5. By 2010, it was 236.2 yards per game but 11.5 yards per reception. By last season, NFL teams were averaging 255.1 passing yards per game but only 11.4 yards per grab.
Only one player who began his NFL career since 1990 has averaged more yards per reception than Jackson – former New Orleans Saints wideout Devery Henderson, whose career spanned 2004-12. Jackson has roughly double the career total of catches and yards as Henderson…and counting.
During his six years with the Eagles, Jackson supplemented his exceptional value on offense by also making an impact in the return game. He scored four punt return touchdowns in his first three years in the NFL and led the league in 2009 with an average of 15.2 yards per runback. Jackson was used only sparingly on special teams during his three years in Washington, but Koetter suggested at the receiver's introductory press conference that his new team might pick their spots in that regard.
Jackson even carried 57 times for 373 yards and three touchdowns as an Eagle. Overall, Jackson contributed more than 74.6 yards from scrimmage per game and scored 39 touchdowns (receiving, rushing and special teams combined) in his six years in Philadelphia.  While he was less involved in the return game and the rushing attack in Washington, he still averaged 67.6 yards from scrimmage while upping his yards per reception to 19.0.
All of that has added up to consistently excellent value for his teams. Pro Football Reference expresses that with a catch-all evaluative stat known as Approximate Value, or AV. AV is a cumulative stat that increases year-by-year during a player's career, and higher numbers are better. Since he entered the NFL in 2008, Jackson has earned the fifth most AV points among receivers as well as the fifth most receiving yards in that span. He would rank second and third respectively in those categories if you removed recently retired players such as Calvin Johnson.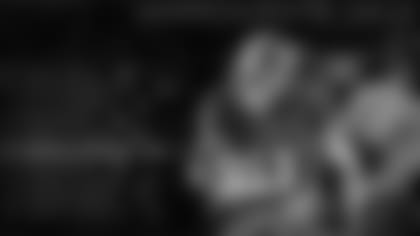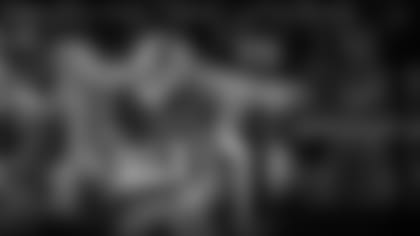 Again, Jackson has placed himself among the league's elite producers at receiver in the last decade largely on the basis of his speed, which has shown no signs of abating as he enters his age-30 season. Jackson has shown a consistent ability to get behind defenses, or to take a pass in the seam and go the distance.
The "yards after catch" statistic, or YAC, measures the extra gains a player gets between the time the football arrives in his hands and he has been brought to the turf. Jackson's career YAC demonstrates once again how dangerous he is with the ball in his hands. Jackson is the one of two players in NFL history who have averaged at least 70 receiving yards per game while also picking up an average of more than six yards of YAC per reception. The only other player to meet those same criteria, Josh Gordon, has played in just 35 NFL games; Jackson has sustained those numbers over a 126-game career so far.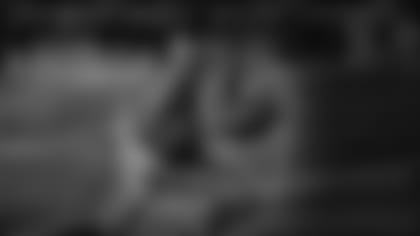 Of course, plenty of NFL prospects have turned in dazzling 40-yard dash times at the NFL Scouting Combine. University of Washington wideout John Ross broke the Combine record this year with a time of 4.22 seconds. Ross may follow that with a strong NFL career, but plenty of other Combine speedsters have made a relatively minor impact in the NFL – Rondel Menendez, Dri Archer, Marquise Goodwin, Yamon Figurs, etc.
Fortunately for the Eagles and Redskins – and now the Buccaneers – Jackson has proved to be much more than just a sprinter. Coaches consider him an excellent route-runner and Koetter isn't going to hesitate to use his new weapon in any formation.
"Everyone thinks of DeSean as just a deep threat, but that's not the case at all," said Koetter. "DeSean can run them all, can run every route, can play every position, he can be the return man. His run-after-the-catch is something that's big, his versatility, plays all the spots, runs all the routes. He's explosive but he can do everything we ask him to."
If Jackson's NFL value over the past decade had primarily been tied up in go routes, he likely wouldn't have the same overall production, since those are lower-percentage plays. That sort of player would be marked by a lower average of yards per target, but that's not the case for Jackson, even though he has been a frequent producer of big-play touchdowns. He has actually been quite efficient on a per-target basis. In fact, among the top 20 receivers in terms of touchdowns over the past four years, Jackson has the highest average yards gained per target by far.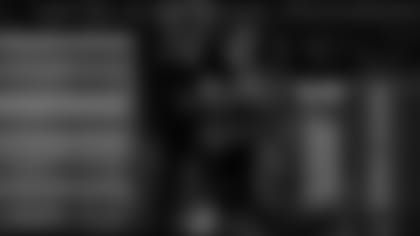 Note that Mike Evans, who has scored 27 touchdowns in his first three NFL seasons while also cracking 1,000 yards in each of those campaigns, is among that group of 20 players in the above chart. Evans is a master at using his 6-5 frame and incredible athleticism to win on downfield throws and he's obviously an extremely dangerous weapon in the red zone. Last year, Evans ranked sixth in receptions, fourth in receiving yards and tied for second in touchdown catches in the NFL with his line of 96-1,321-12. He was rewarded with his first Pro Bowl berth.
However, Tampa Bay's passing attack lacked an explosive-play element. The Buccaneers tied for 24th in the league in completions of 20 or more yards and were the only team in the league not to record a completion of 50+ yards. Winston was often masterful on intermediate throws, with Evans his favorite target, but the Bucs averaged just 27.8 yards on their completions of 20+ yards. That was the second-lowest figure in the league.
Thus the Buccaneers' laser-focused attention on Jackson in free agency. The team targeted the former Washington receiver early in their pre-free agency scouting process, then locked him in less than an hour after the market opened. He is, as noted above, among the league's best big-play receives. Just last year, Jackson ranked fifth in the NFL last season with 13 receptions of more than 25 yards.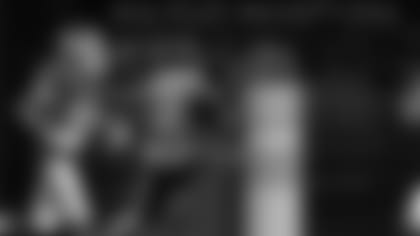 The complement to YAC, as discussed above, is Y@C, or yards at catch. If a play starts at the 50-yard line and results in a touchdown pass, that's obviously a 50-yard completion. If the receiver catches the ball at the 20 and runs it in, he would be credited with a Y@C of 30 and a YAC of 20. Thus, it is possible to excel in both categories.
Evans has been more of a Y@C weapon since he entered the league as the seventh overall pick in 2014. In fact, he ranks third in the NFL over the ensuing three seasons in both total Y@C (2,982) and Y@C per reception (12.5). In Evans' rookie season, he teamed with Vincent Jackson to give the Buccaneers two 1,000-yard receivers, but Jackson was limited by injuries to 15 games in the 2015-16 campaigns. Still, when he was able to play, he did give the Bucs another top Y@C producer to pair with Evans.
That remains the case with DeSean Jackson now in the lineup. Jackson is capable of getting open downfield with frequency, and that in turn should open up even more space for Evans to operate.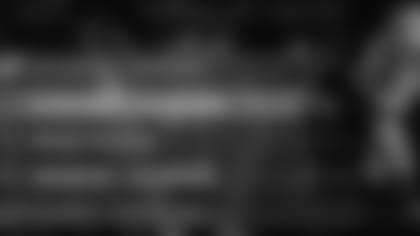 The Buccaneers worked fast when free agency began, landing the player they believe is the perfect fit for a promising offense that needed more of a big-play element. And "fast" is the operative word. Nearly a decade ago, DeSean Jackson opened scouts' eyes with his speed at the NFL's Combine. He has put that speed, plus a full complement of other football skills, to good use over nine seasons, ranking as one of the league's most productive – and dangerous – pass-catchers in that span. Now it's time for Jackson to hit the ground running in his third NFL spot, Tampa.