The first day of the Tampa Bay Buccaneers' 2015 training camp was dominated by weather-induced scrambling, and so the discourse of the day was dominated by the one thing that could have eliminated that scrambling: An indoor training facility.
The Buccaneers moved into their new state-of-the-art headquarters in the summer of 2006 and have drawn many benefits from the facilities' advantages in size and technological advancements. They began holding training camp at those same headquarters in the summer of 2009, which put them at the mercy of the Bay area's rainiest season. Overall, they've had little trouble with stormy weather over the last seven summers, but this year's opening of camp coincided with an unusually long run of rainy days.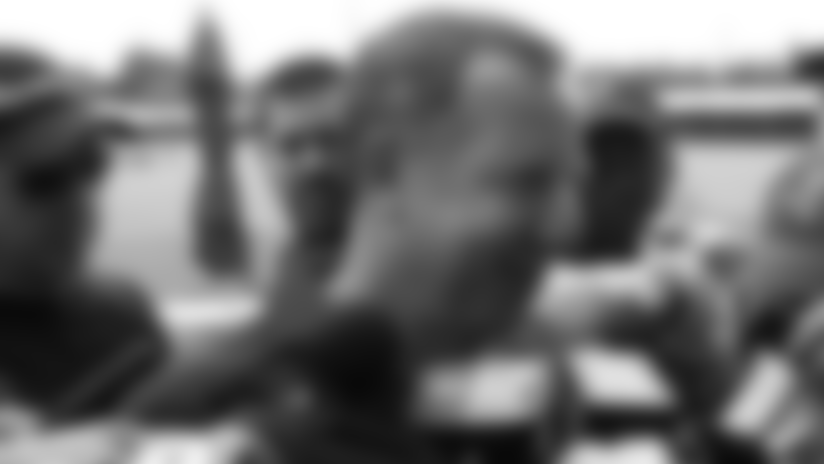 The second day of camp was more typical of recent summers at One Buccaneer Place, with showers threatening but not actually interrupting a 150-minute practice. On Saturday, however, the Buccaneers had to move their practice to a field at the University of South Florida with turf and lights while also removing several periods from the workout script. An indoor facility would obviously be another great advantage at One Buccaneer Place when such days came along.
That advantage will exist, and perhaps not too far down the road, according to team Co-Chairman Bryan Glazer.
"We actually are working on that right now," said Glazer, shortly before the start of Sunday's practice. "The architects have been drawing that up; that is a work in progress and it's going to happen. As soon as we get the drawings all done we will give you further details, but that is actually happening.
"We've been talking about that for a while and we've been working, like I say, with the architects. That is farther along than most people understand. Over the years, we haven't had too many missed practices. For a community that rains here and there, we actually haven't missed too many."
In the future, they may not miss any at all.