Each week during the offseason, Senior Writer/Editor Scott Smith will dip into the inbox to answer questions from Buccaneer fans. This week, we continue our discussion of the value of the #1 overall pick and the possibility of it being traded, thanks to a follow-up question to last week's mailbag. We also look at the chances of the NFC South continuing its trend of year-to-year unpredictability in the standings and the better bet for a quick turnaround between the Bucs' offense and defense in 2015.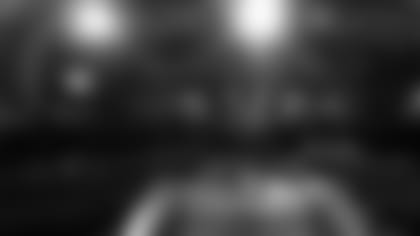 1. This week's question, do you feel the value of the #1 pick is too high?  After last week's answer which I thank you for the in-depth insight, I feel the value is too high. I would much rather have a proven QB and the 20th pick to get an O-lineman rather than take a chance at the next Ryan Leaf or JaMarcus Russell.
- Jay Wickham, via email to tbbsocial@buccaneers.nfl.com
Yes, I included Jay in the mailbag for a second week in a row, but I've always been a fan of follow-up questions. It allows us to deepen the discussion and sometimes take it in different directions. I think this is a good example.

Last week, Jay got us into the discussion of a hypothetical Bucs-Eagles trade in which Tampa Bay would trade down from #1 to #20 and get a player from Philly as well as other draft-pick compensation, allowing Chip Kelly to get his hands on a certain draft prospect. At the time, I had to redact the names of both the Eagles player and the draft prospect, the former to avoid tampering with a player under contract with another team and the second because he was an underclassman who had not yet been declared eligible for the draft.
I concede that I might have been a bit overly cautious with the first part, but it's better to be safe than sorry. As for the second part, we can now fill in the name: Oregon QB Marcus Mariota, who was one of the names on the list of eligible underclassmen the NFL released on Jan. 19. Chances are, you can guess the player Jay was including as part of the Eagles' fantasy offer.
Since I couldn't really discuss the merits of the two players mentioned in the question, I focused my answer to Jay on the perceived value of the picks involved in the deal and concluded that it would be extremely difficult for the Eagles to come up with an offer that would make a trade down of that magnitude a good idea for the Buccaneers. There's little precedent for moves that big in the first round of the draft, and when they have been made they have usually come with an exorbitant fee for the team moving up.
And, essentially, that's what led to Jay's follow-up. I don't believe he's doubting my logic but rather wondering if it should cost that much to trade up to the #1 pick. Fair question. So, have we set the perceived value of the #1 overall pick too high? I would say yes and no, but my emphasis would be on the no. Allow me to explain.
Simply in terms of the average historical return of the #1 overall pick, Jay probably has a point. We expect that pick to return an almost certain superstar player, a franchise-changer. In many cases, the player chosen was already an extremely well-known college player, a superstar at that level with incredible 'measurables.' That's especially true when we're talking about quarterbacks. But the truth about the draft, the accepted wisdom that seems to become more accepted by NFL fans as a whole every year, is that there is no sure thing, even with the first pick. Let's take a look at just the last 20 #1-overall selections.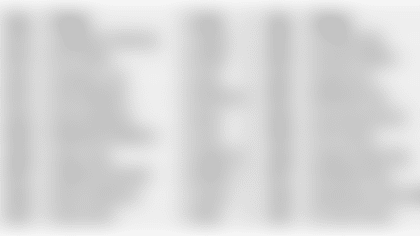 So what do have here? We've got two certain Hall-of-Famers in Peyton Manning and Pace. We've got superstars or near superstars in Williams, Eli Manning (two Super Bowl wins) and Johnson. We've got a surefire superstar-in-the-making (if not already there) in Luck. We've got very good quarterbacks almost any team would like to build around in their primes Newton, Stafford, Palmer and Vick. We've got clear success stories in Long, Smith and a couple tough calls in Bradford and Brown (and two that are unclear but still too early in Fisher and Clowney).
And we also have some busts of varying degree, led by Russell. Carter didn't work out at all, either, mostly due to injuries and the fact that teams were more willing to spend more valuable draft assets on running backs 20 years ago. Carr and Couch fall into that category, as well, and they could eventually be joined by Bradford, Fisher and Clowney (not that I'm hoping or predicting that will be the case for any of them).
So if you're expecting a franchise savior to be the payoff for your #1 overall pick, you might get what you want, but there's no guarantee. Now let's compare the #1 overall pick in this 20 seasons to the player who was drafted 20th overall.
Which player proved better in the long run? Let's agree that it's too early to make a call on the most recent two drafts. After that, I would say that the #1 picks are the clear winners in 10 of the other 18 seasons: 2012, 2011, 2009, 2005, 2004, 2003, 2001, 1998, 1997 and 1996. I would say the #2 picks are the clear winners in five of those 18 seasons: 2010, 2007, 2002, 1999 and 1995. In virtually all of those cases, the #20 pick wasn't really a star but won by default when the #1 pick busted or failed to live up to expectations (we'll add "so far" in the case of Bradford). I think you'd have to say it was roughly even in 2008, 2006 and 2000. The best of those cases is 2006, when the Texans got Mario Williams first and the Chiefs got Tamba Hali 20th. Williams has three Pro Bowl selections and 91 sacks so far (though some of that has been in Buffalo); Hali has three Pro Bowl selections and 79.5 sacks so far.
Let's also take into account that ubiquitous draft-value chart first devised by the Cowboys in the early '90s. We used that as a reference in last week's discussion, and we saw that the #1 pick is valued at 3,000 points and the #20 pick at 850. In other words, the #1 pick is more than three times as valuable as #20. That certainly proved to be true in some cases over the last 20 years, but far from all of them. It's worth noting, Jay, that there have been several attempts to improve upon that chart through the years, with an effort towards more accurately gauging the average value returned at each pick through the years rather than the basically arbitrary values of the original chart. Here's a good one from the Harvard Sports Analysis Collective, on which you'll see that #1 is worth 494.6 and #20 is worth 240.0; in other words, roughly double in value.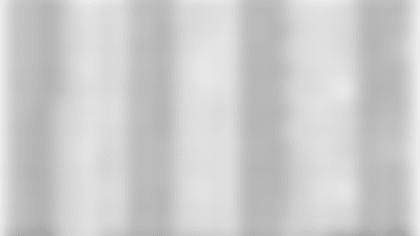 I think, to this point, everything I've put into this answer supports Jay's way of thinking, that the value of the #1 pick is too high. And yet I still come down more on the side of no, it is not.
Here's why. There are arguably eight players on that list – mostly quarterbacks – who significantly and positively changed the course of their franchises: Luck, Newton, Stafford, Palmer, Vick, Pace and both Mannings. Other teams got very good players, like the Texans with Mario Williams or the Jets with Keyshawn Johnson, but it's those first eight that drive my point. One of the favorite sayings of former Buccaneers Head Coach Jon Gruden was, "We live in our hopes and not in our fears."
Jay, you bring up Ryan Leaf and JaMarcus Russell in order to assert that the #1 pick is a gamble, especially with a quarterback, and you'd be more inclined to address a need in a safer manner (by taking an offensive lineman) and getting an established quarterback in another way, presumably in the trade down. (Of course, that presumes that the established quarterback in question really is the answer, but that's not a discussion I can have.)
But that's living in your fears. If you are the decision-maker for an NFL team in a draft, and your scouting tells you that your top-rated player has a very good chance to succeed, you have to believe in your process and make that pick. Let's say – just hypothetically since I am not privy to the Buccaneers' draft board – that we're talking about this year and the player in question is a quarterback. You can't avoid taking that player simply because the Chargers whiffed on Leaf or the Raiders stumbled with Russell. While there were admittedly some doubts about Russell at the time, every QB-needy team in the league would have taken Leaf second in 1998; there was even debate at the time about whether he should go first ahead of Peyton Manning.
I am not saying that the Buccaneers are planning to take a quarterback, or that I have any knowledge of the plan one way or another. But you structured your question around that idea, so that's what we're discussing. I can tell you don't feel the same way, Jay, and maybe that's partly because you don't see a potential franchise quarterback in this draft. Maybe the Bucs do and maybe they do not. If they do, then I definitely do NOT think we are overstating the value of the #1 overall pick. If you can do what the Colts did in '98 or '12, or even what the Panthers, Lions, Bengals, Falcons and Giants (via draft-day trade with the Chargers) did with the picks in the above chart, you have to pull that trigger, in my opinion.
Yes, Jay, the perceived value of the #1 overall pick is probably greater than what it returns on average. However, the actual value of that pick when it hits just like the team hopes it will, a la Andrew Luck, is gigantic and cannot be given away lightly. You've got to live in your hopes on this one, and not in your fears.
2. Worst to First?
Ha! I like that. "The spell is broken," huh? Well, let's hope not!
Bob is referring to the NFC South's incredible history of competitiveness and year-to-year upheaval in the standings. In fact, until Carolina's late surge gave it the division crown this past season, none of the four teams had ever won the South in two consecutive years. That can't be said about any of the other seven divisions that were created when the league expanded to 32 teams and realigned in 2002.
On the other hand, going from last place in one season to first place the next has become common in the NFC South. It's already happened six times since 2002 including – incredibly – each of the first five seasons (that is, from 2003-07 and not counting 2002 since there was no preceding season for the division). Most NFL fans understand that there is almost always reason for hope at the beginning of each season for their respective teams, thanks to a greater parity than most pro sports enjoy. Fans in the NFC South have grown especially confident in this possibility.
So does Carolina's two-fer signal an end to that era of upheaval. Well, let's keep in mind that the Panthers won the division with a 7-8-1 record. Carolina actually got worse by four-and-a-half games in their successful division title defense after going 12-4 in 2013. My point is, that the NFC South was once again ripe for an upstart from the bottom of the standings in 2014, but this time nobody took advantage. Atlanta, which had been 4-12 and tied for the South's worst record in 2013, almost did; the Falcons would have won the division at 7-9 had they beaten Carolina in the Georgia Dome in Week 17.
All the other times a team did the ol' worst-to-first dance in the NFC South, it was a matter of that team improving dramatically upon its record from the previous season. For instance, the 2005 Buccaneers went 11-5 and won the title a year after sliding to 5-11 in 2004. The '06 Bucs went 4-12 but in '07 the team rebounded to 9-7 and the South crown.
The Buccaneers would not have to overcome a 2014 powerhouse to do it again, given that the rest of the division finished under .500, as well. You might rightfully point out that no NFC South team has ever flipped directly from a two-win season to first place, but the 2005-06 Saints went from 3-13 to 10-6. The 2009-10 Buccaneers did the exact same thing but didn't win the division or make the playoffs with their 10-6 finish. And if you happen to be an optimist, like me, then you might point out that the 2-14 Buccaneers of this past season were only a few plays away from winning four or five more games. With a couple exceptions, Tampa Bay had a chance to win nearly every week last fall. Repeatedly failing to find a way to do so is obviously a problem, but the wire-to-wire competitiveness is encouraging.
3. I looked on NFL.com. The Bucs were 30th on offense and 25th on defense this season. Ugh... Which side do you think can be fixed quicker?
- Aaron Gordon, via email to tbbsocial@buccaneers.nfl.com
I think the smart money is clearly on the defense. In a way, that fix was already underway before the 2014 season ended. Tampa Bay's "D" was dead last in the yardage rankings (which are the ones Aaron is referring to here) after eight weeks but then began a steady improvement during the second half of the campaign. The ranking climbed as high as 20th before slipping a bit to 25th by the season's end. Some late-season injuries, including the one to Gerald McCoy, slowed the progress down a bit, but by all accounts from the players, they were seeing things come together as they became more familiar with the defense installed by Lovie Smith and Leslie Frazier.
You have to like the foundation on that side of the ball, as well. Arguably the team's two best players are on the defense; not only that, they occupy what are arguably the two most important positions in Smith's defense, with McCoy at under tackle and Lavonte David at weakside linebacker. And if you're looking for breakout players with a good chance to improve upon their promising performances in the second half of 2013, you'll find them mostly on defense: Jacquies Smith, Danny Lansanah, Bradley McDougald, Johnthan Banks.
The Bucs liked what they got out of free agent imports Clinton McDonald at nose tackle and Alterraun Verner at left cornerback and could reasonably expect to see defensive end Michael Johnson's four-sack total improve in 2015. It seems to me that there are enough pieces in place in the Bucs' defensive foundation to allow for a rapid rise next fall.
Obviously, there is renewed optimism surrounding the Buccaneers' offense with the arrival of experienced coordinator Dirk Koetter. That's a very good thing, but it also means that the players on that side of the ball will be in the beginning stages of learning a new system. This would seem to give the edge in this debate to the defense, as well. Furthermore predicting what will transpire with the 2015 offense is nearly impossible until we have a better feel for how the quarterback situation will play out.
There's nothing wrong with believing that the Buccaneers' offense will be significantly better in 2015 than it was in 2014, but if you're asking me which side of the ball seems to have a better shot at starting out strong next fall, the defense is clearly the best bet.
Fans can submit questions for upcoming mailbags via Twitter to @ScottSBucs (#BucsMailbag), through a message on the Buccaneers Official Facebook Page or via email at *tbbsocial@buccaneers.nfl.com.  The One Buc Mailbag runs every Thursday and is not necessarily meant to reflect the opinions of the team's management or coaching staff.*