On Sunday, the 6-6 Tampa Bay Buccaneers take on the 4-8 New Orleans Saints at Raymond James Stadium in Tampa.  It will be the 48th meeting between the Bucs and the Saints and a chance for Tampa Bay to get its first season sweep of their NFC South foes since 2007. For the Buccaneers, the game has implications far beyond the head-to-head series with New Orleans, as they seek to maintain a strong foothold in the NFC playoff race.
To accomplish all of those goals, the Buccaneers will have to once again limit the damage caused by Hall of Fame-bound QB Drew Brees, who has been as productive as ever in 2015. When the Saints' defense is on the field, the Bucs will need to pay attention to DE Cameron Jordan, the team's sack leader with eight. Here's a closer look at the challenges the Buccaneers will face on Sunday when the Saints and their high-powered offense come to town.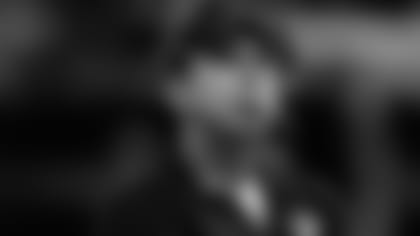 The New Orleans Saints have experienced their longest run of prolonged success – and recorded their single most important on-field accomplishment – during Sean Payton's nine years at the helm. That stretch actually covers 10 seasons, as Payton served a one-year suspension in 2012, and that time too offers evidence of Payton's impact. The Saints were 13-3 in 2011, 7-9 without him in 2012 and then 11-5 and right back in the playoffs in 2013.
In all, the Saints made the playoffs five times and won the division three times in Payton's first eight seasons as the head coach, and never finished worse than 7-9. That was New Orleans' record last year, and while it was a four-win decline from the previous year, the Saints still only lost the division title on a tiebreaker with the 7-9 Carolina Panthers. New Orleans is in danger of declining for a second straight year, as it would take a four-win run to season's end to even reach .500. Even with their 4-8 mark in 2015, however, the Saints are 84-56 in the regular season under Payton's guidance, and 6-4 in the postseason. Those playoff totals include three wins in 2009 when Payton led the Saints to their first championship, culminating in a 31-17 win over Indianapolis in Super Bowl XLIV. Payton was named the Associated Press NFL Coach of the Year for his efforts.
A quarterback in college and briefly in the pros, Payton spent his career leading up to his first head coaching gig on the offensive side of the ball.  After roughly a decade at the college level, Payton jumped to the NFL in 1997, taking over as quarterbacks coach in Philadelphia under Eagles Offensive Coordinator Jon Gruden.  He went from there to the New York Giants and after just one year in charge of the QBs was promoted to offensive coordinator; with the Giants, he gained a reputation as a tireless worker who would often sleep at team headquarters.  In 2003, Bill Parcells hired Payton away to help him Dallas, as the assistant head coach and quarterbacks coach, and later as the passing game coordinator.  The Saints came calling in 2006 in the wake of a 3-13 season and the Hurricane Katrina disaster.  With Payton and free agent QB Drew Brees in town, the Saints immediately established one of the NFL's most explosive offenses and went straight to the playoffs in Year One.  Payton, Brees and company have never slowed down since, landing in the top nine in the NFL's points-scored rankings every year from 2006-14. Even during last year's dip to 7-9, the Saints ranked ninth in points and first in yards at the end of the season. They are ninth and fourth in those categories, respectively, in 2015.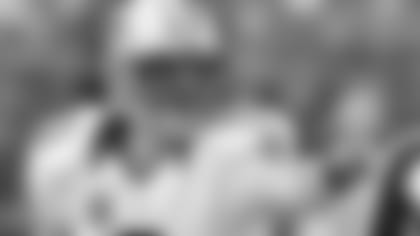 Yes, the Saints are still putting up impressive numbers on defense, and that is still due to their sublime quarterback, Drew Brees. Earlier this year, Brees missed his first game due to injury in his decade in New Orleans, and there were fears that a shoulder injury would limit his arm strength and effectiveness. That has clearly not been a problem for Brees, who has thrown for 317 yards per game while tossing another 23 touchdown passes. He is on pace for 4,748 yards and 32 touchdowns this season, and it's a measure of his greatness that those would be his lowest combined totals in those categories since 2007. With a passer rating of 96.6 on the year, Brees is right in line with his first nine seasons with the Saints. He is almost certainly headed for the Hall of Fame, assuming he ever slows down.
In his 20 games against the Buccaneers, Brees has a 13-7 record and a 95.2 passer rating, throwing 42 touchdown passes but also suffering 23 interceptions. No team has picked him off more frequently in his career than Tampa Bay.
During his decade in Louisiana, Brees has completed passes to nearly 100 different targets, and the cast around him has certainly undergone a significant change in 2015. Gone are tight end Jimmy Graham and wide receiver Kenny Stills, the Saints two top receivers from last year, but in their absence second-year WR Brandin Cooks has stepped up in a big way. Brees has targeted Cooks 98 times, leading to a team-high 61 receptions for 840 yards and seven touchdowns. Cooks isn't big (5-10, 189) but he's fast and quick and very dangerous after the catch.
Brees also found a good replacement for Graham in the 34-year-old Ben Watson. Watson is in his 12th season in the NFL and his third in New Orleans, and after catching a combined 39 passes behind Graham in 2013-14, he had 54 this year and has scored four times. The surprise development has been the emergence of Willie Snead, a former undrafted free agent who had zero career catches before this season but now has 45 for 676 and three scores in 2015. Snead caught four passes for 44 yards and a touchdown against the Buccaneers in Week Two and has since had at least four grabs in all but two games.
The trade that sent Graham to Seattle for a first-round pick and center Max Unger during the offseason is one of a couple significant developments up front on offense. Third-year player Terron Armstead was something of a project when he was drafted out of Arkansas-Pine Bluff in 2013, but this year he has emerged as one of the NFL's better left tackles. The Saints spent a first-round pick on another tackle, Stanford's Andrus Peat, this past spring and have recently put the rookie into the lineup at left guard. Right guard Jahri Evans has been to the last six Pro Bowls but he has been fighting through an ankle injury and wasn't able to play against Carolina in Week 13. Even with some changes, the Saints' offensive line, long one of the team's biggest strengths, has still been relatively strong in 2015. Brees has been sacked 23 times and the Saints rank 12th in the league in sacks allowed per pass play. Football Outsiders ranks New Orleans' front line as 13th best in run blocking and 18th best in pass blocking.
On the other hand, the Saints are averaging just 3.9 yards per carry, 22nd-best in the league, and the news got worse this week when lead back Mark Ingram landed on injured reserve with a shoulder ailment. Ingram is the NFL's 11th-leading rusher through 12 games but his 2015 numbers will now be frozen at 769 yards and four scores, plus another 405 yards on 50 catches. What the Saints will do for the next month without Ingram is not completely clear. Their second-leading rusher, Khiry Robinson, is also on injured reserve. Big-time free agency acquisition C.J. Spiller has had a negligible impact, with 108 rushing yards and 29 receptions, and rookie Marcus Murphy has yet to log his first NFL carry. The team recently brought back Tim Hightower, who is playing in the regular season for the first time since 2015 and has a dozen totes for 48 yards in four games. As a team, the Saints have gained four or more yards on just 39.4% of their rushes, eighth-worst in the league.
The aforementioned Graham-Unger trade signaled to some analysts that the Saints were beginning a conversion to a more run-based attack, given Brees's advancing years and a breakout season for Ingram in 2014. Whether or not that really was the Saints plan this year, it hasn't really worked out that way. New Orleans has run the ball on 35.4% of their plays, the 26th; only six other teams have been more pass-happy. That's nothing new – the Saints' rankings in percentage of rushing plays in the previous five seasons were 28th, 28th, 29th, 29th and 30th – and it continues to work thanks to Brees. Despite ranking 22nd in the league in first-down success, the Saints are converting 44.5% of their third downs, the fourth-best mark in the league. They can succeed on third down from just about any range, ranking eighth on third-and-long (7+ yards), eighth in third-and-medium (4-6 yards) and second in third-and-short (1-3 yards). That helps them extend drives, as they are tied for fifth in 10-play drives this year.
The Saints are also quite good in the red zone, which has helped them score 25 points a game. They score touchdowns 62.5% of the time they get down there, good for eighth in the league, and generally run successful plays on almost half their red zone snaps, also eighth-best in the NFL. Two weeks ago in Houston, the Saints were held without a touchdown for the first time in the Payton-Brees era, but they rebounded last Sunday to hang 38 points in a narrow loss to undefeated Carolina.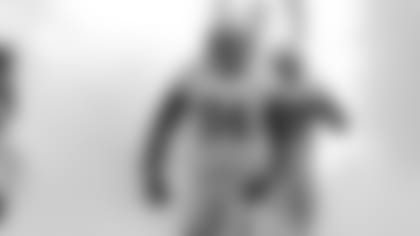 This is the bad news for New Orleans. After struggling to the league's 28th and 31st rankings in points and yards last year, the team had hoped to rebound to the type of success that put them at fourth in both of those categories in 2013. Rob Ryan coordinated that defense two years ago and was back to try to recapture that magic, but things have only gotten worse for the Saints defense and that cost Ryan his job during the bye week. That unit is now coordinated by Dennis Allen, the former Raiders head coach, but it may be asking too much for Allen to turn it around in-season.
After giving up five touchdown passes and 41 points to Cam Newton and the Panthers last Sunday, the Saints are now allowing 31.7 points per game. They have surrendered 35 touchdown passes and allowed a combined opposing passer rating of 116.6. The NFL records in those categories are 40 by Denver in 1963 and 110.9 by Detroit during its winless 2008 campaign. Interestingly, the Saints have been quite good defensively on third down, allowing a conversion rate of 36.0% that ranks ninth in the NFL. The problem: too many big plays. The Saints have given up 62 plays of 20 or more yards, second-worst in the league. Their 53 runs allowed of 10 or more yards is the highest in the NFL.
That does not mean New Orleans is devoid of talent on defense. The pass rush is led by former first-rounder Cameron Jordan, who has eight sacks this year and an average of nine per season over the last four years, including a 2013 Pro Bowl campaign. The team brought in 13th-year veteran DT Kevin Williams just before training camp to anchor the middle of that front line; Williams has six career trips to the Pro Bowl, though none since 2010.
New Orleans has also gotten good results from the two linebackers it took with the 31st and 44th picks in the 2015 draft. First-rounder Stephone Anthony – the player selected with the pick gained in the Graham trade – leads the team in tackles with 115 and last week he scored on both a fumble recovery and a return of a blocked extra point. That latter play was the first of its kind in NFL history. Second-round pick Hau'oli Kikaha was acquired to rev up the pass rush, and he's second on the team with four sacks. On the other hand, the Saints have started five different players at weakside linebacker, in part due to injuries.
It's the secondary that has drawn the most criticism in New Orleans this year, and it was a season that began with some tough injury issues. Third-round pick CB P.J. Williams hit injured reserve before the season even started, and standout corner Keenan Lewis has played in only two games and is also now on IR. Safety Jairus Byrd, a big free agency pickup in 2014, missed the first month of the season while completing his recovery from last year's knee injury. The Saints did make an effort to shore up that defensive backfield with the offseason acquisition of CB Brandon Browner, who won Super Bowls with Seattle in 2013 and New England in 2014. Unfortunately, Browner has struggled and the Saints pass defense ranks 31st in the NFL.
The Saints haven't helped that secondary with a robust pass rush, despite the contributions of Jordan and Kikaha. New Orleans ranks 22nd in the NFL in sacks recorded per pass play on defense, and blitzing has not been the answer. According to Statspass, New Orleans has allowed a 135.8 passer rating in "blitz passing situations," worst in the league, where the average in such situations is 89.5.
Given their overall struggles on defense, it's not surprising that the Saints have the fifth-worst touchdown percentage in the red zone, allowing 64.2% of drives inside the 20 to reach the end zone. Most defenses see their yards-per-play allowed drop by a yard or two once opposing teams get inside the 30, in part because there is less ground to cover and thus fewer big plays. That's true for the Saints, too, who have allowed 6.6 yards per play overall and 4.6 in the red zone, but that latter figure is still the worst in the NFL.
Finally, the Saints have not produced the high number of takeaways that might have helped Ryan's aggressive defense succeed; that was certainly the formula in 2013. New Orleans has 17 takeaways, which is essentially league-average, but only six interceptions. They've turned those turnovers into 33 total points, which is tied for 25th in the NFL.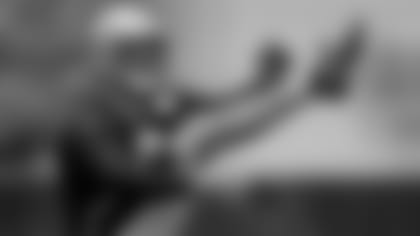 The Saints switched kickers in midstream this year, starting the year with Zach Hocker after he won a training camp competition against Dustin Hopkins. Hocker made nine of 13 field goal tries (69.2%) in the first six games and also missed one of 12 extra point tries, leading New Orleans to sign Kai Forbath, who had three quality seasons in Washington (2012-14). The results haven't been much different, though it's a small sample size; Forbath has made three of five field goals and 20 of 21 extra points. The switch has hurt the Saints on kickoffs however, as Hocker had a 75% touchback rate (nine of 12) while Forbath's mark has been just 39.3% (11 of 28).
The Saints do have an excellent kickoff man in punter Thomas Morstead, who had three touchbacks on four tries against the Bucs in Week Two. However, Morstead missed two games in October with a quad injury and has only been used on three kickoffs since. He continues to excel in the punting game, however, with a 45.5-yard gross average and a 41.2 net that ranks 10th in the NFL. He also has 17 punts inside the 20 against only one touchback.
The Saints might have envisioned C.J. Spiller as their primary return man when they signed him, but Murphy got the job when Spiller was hurt at the beginning of the season, and he has essentially held onto it since. Strong results will do that for you. Murphy has a 9.4-yard average on 27 point returns that includes a 74-yard touchdown. He's had few opportunities on kickoffs, with 12 returns to Spiller's six, but is averaging 25 yards per try despite not having one longer than 35.