Sports are good for a few things and one of them seems to be nicknames. The Bucs have had their share of players with notable nicknames throughout franchise history. We'll take a look at a few of them – and probably argue over the rankings below.
Because there are so many good ones, here's an honorable mentions section before we get into the Top 10:
John Lynch – "The Closer"
He's definitely one of the most notable players on this list – being a Hall of Fame finalist for six years in a row and all. But, while very much deserving of it, I'm not sure how widespread this nickname actually was, which lands him as the first of our Honorable Mentions.
It's a cool name – especially for us 80s/90s kids who have fond memories of the sugary drink that passed as 'juice.'
Karl "The Truth" Williams
Again, deserving. Williams played eight years in a Buccaneer uniform but he's probably not the most famous Williams with the nickname "The Truth." You'd have to give that to boxer Carl "The Truth" Williams.
Ryan Fitzpatrick – "FitzMagic"
Woah, oh, oh it's magic. You know. Fitzpatrick turned into an overnight sensation this season in the first couple games. It brought back the on-again, off-again used nickname of Fitzmagic. But this one comes and goes, so Honorable Mention it is.
Warren Sapp – "The QB Killa"
This was a bit self-proclaimed. But it was warranted. Sapp has a whopping 77.0 sacks in the red and pewter over the course of nine years, second to only Lee Roy Selmon whose should-be-official sack total is 78.5. Because Sapp gave this nickname to himself though, we have to put it here.
Prior to the rise of 'Baby Shark' this unrelated nickname was given to Kenny Gant. His most productive years as a defensive back came with the Cowboys before he spent three seasons with the Buccaneers, so that lands him on the Honorable Mention list.
10. Broderick "The Sandman" Thomas
The Sandman is a pretty cool name – especially because you figure it comes from making players go 'night night' and in Thomas's case, lose the ball. As a linebacker for five seasons with the Buccaneers, he forced 15 fumbles and recorded 26.5 sacks.
9. Brad "The Bull" Johnson
Johnson probably didn't have the prototypical finesse often seen in quarterbacks but he captained the team to a Super Bowl victory after the 2002 season doing it his way – the way of a bull. Did you know Johnson had a 15-year career in the NFL? That's about as durable as they come, easily validating his nickname.
8. Doug Martin – "The Muscle Hamster"
So, this might not be the most flattering of nicknames but it's oddly accurate. Doug Martin saw two 1,400+ yard seasons as a Buc, earning him two Pro Bowl selections and All-Pro in 2015. The nickname pertains to his build – which was (and still is) a stout 223 pounds. The hamster part comes in because he never stops, like a hamster on a wheel.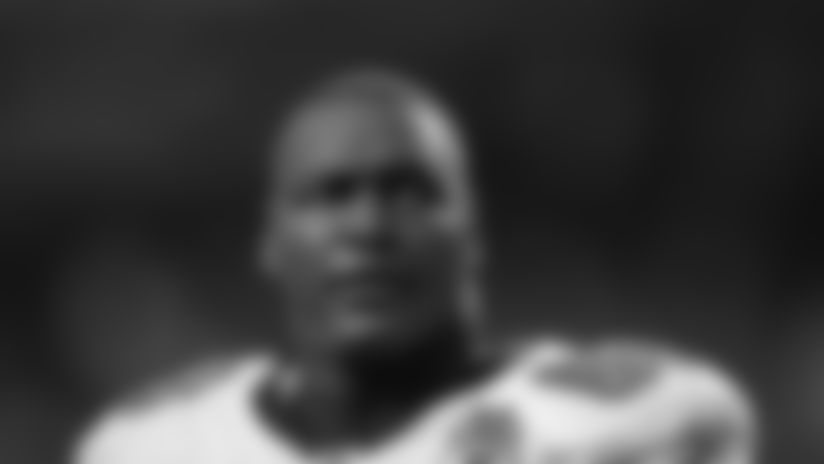 7. Derrick Brooks – "The Sheriff"
This may not have been as widely used of a nickname but it was given to the Bucs' legendary linebacker by Warren Sapp. The story goes that Sapp coined the phrase after a game where Brooks essentially shut quarterback Michael Vick down and at number 55, 'forced him to go the speed limit' earning him the Sheriff title.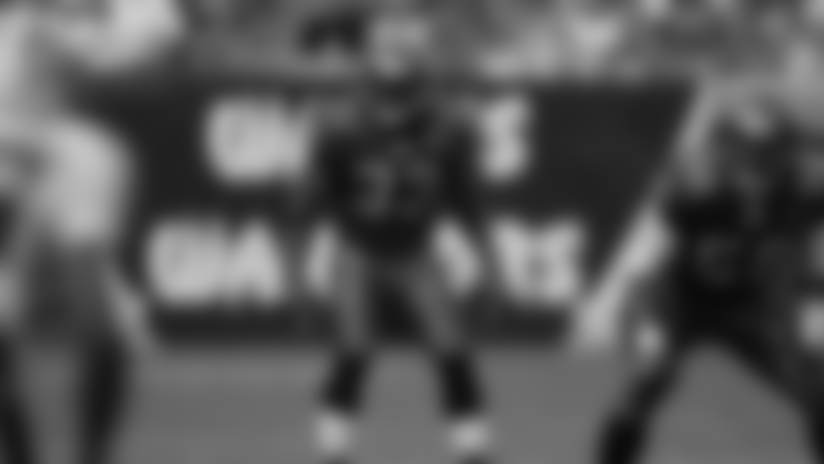 6. Earnest "Insurance" Graham
Graham spent eight years (the entirety of his career) with the Bucs from 2004-2011. He got the nickname "Insurance" because he was always ready and willing to take on whatever role the Bucs needed. A running back/full back by trade, Graham was the go-to during his Bucs' tenure.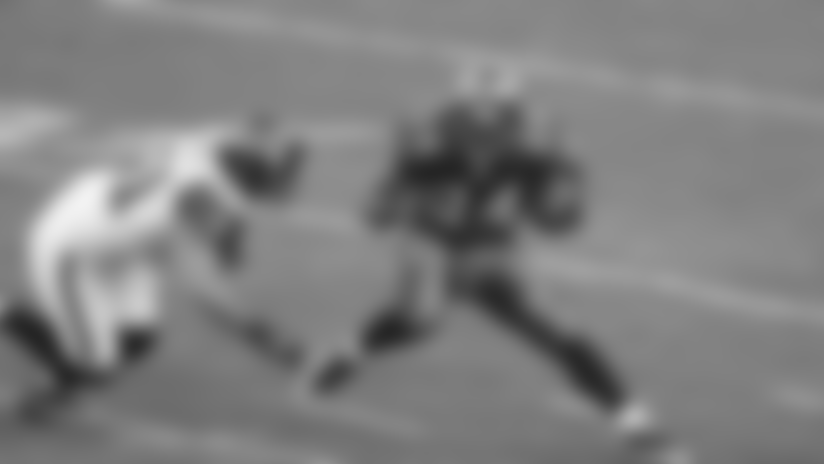 Cadillac's real name is Carnell, not that you'd know that. He got the nickname Cadillac well before he came to the Bucs. But he lived up to it as he was the gold standard during his time in Tampa Bay, especially in his first season. He rushed for 1,178 yards and scored six rushing touchdowns his rookie season and went on to play five more years with the Bucs.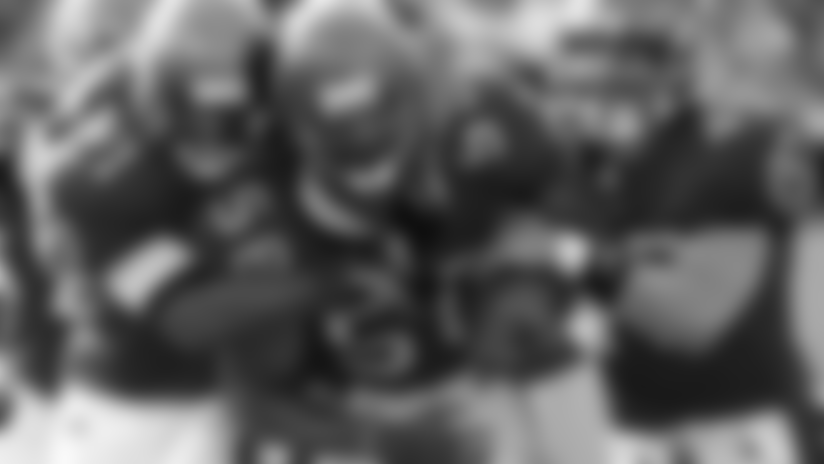 4. Hardy "Hardware" Nickerson
Nickerson played seven years for the Buccaneers, earning five Pro Bowl nods and two All-Pro honors in that span. He was a linebacker for a Bucs' defense from 1993 to 1999 that included Derrick Brooks from 1995-99. Scary. Nickerson was known for his hard work, which is what earned him the nickname that he was so fond of.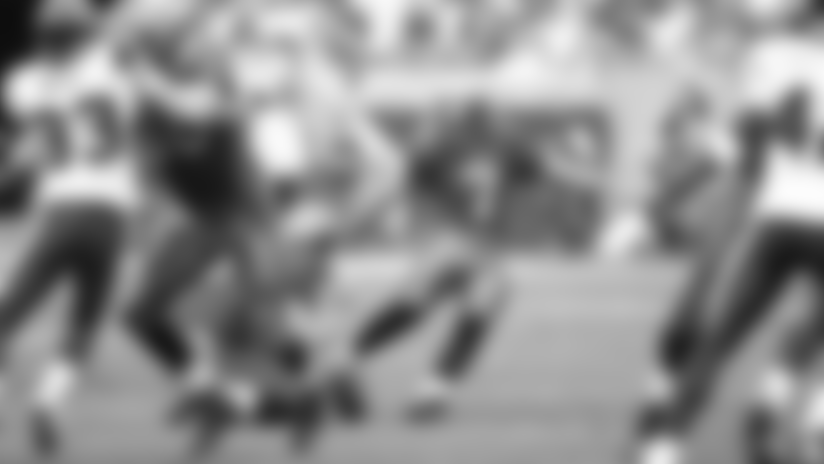 3. Martin Gramatica – "Automatica"
There's no secret why kicker Martin Gramatica earned this nickname. He was nearly perfect in extra points while with the Buccaneers for six years, connecting on 181 of 183 attempted. He played 89 games for Tampa Bay and scored 592 points (including PATs) in the process.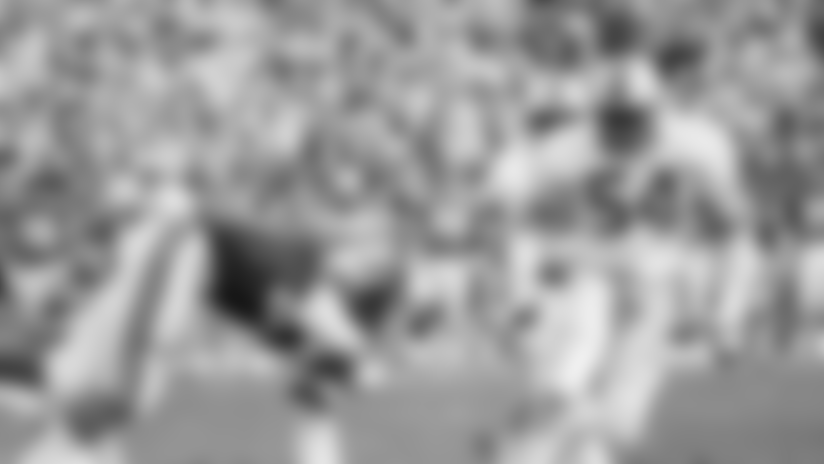 Wood spent nine seasons in a Buccaneer uniform, playing in 146 games. During most of those, Wood was known for the gloves he wore, featuring a hand-drawn Batman logo on each in magic marker. Wood was known for his hard hits, giving him a superhero-like quality befitting of the nickname.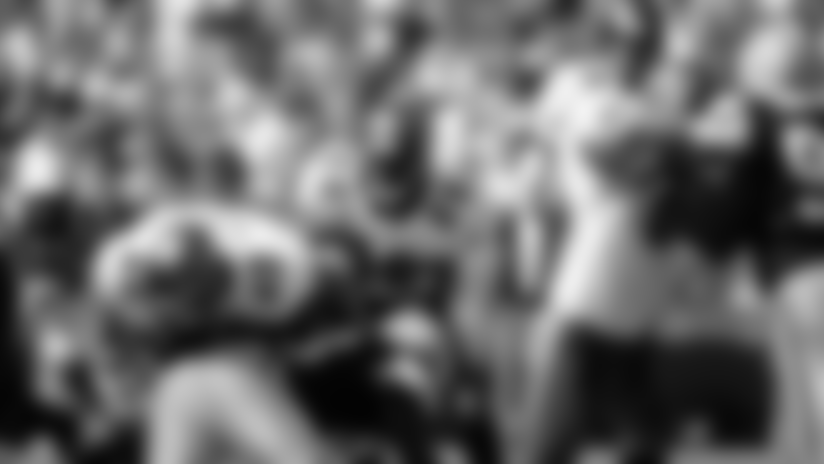 1a. Mike "A-Train" Alstott
Alstott played all 11 years of his NFL career in Tampa Bay. He's in the Bucs record books a dizzying number of times and is one of the most prolific players in franchise history. During his tenure, Alstott ran for 5,088 yards and added 47 rushing touchdowns. He added 13 more receiving, as well. It isn't hard to see why he was nicknamed "A-Train" - because of his physical playing style, Alstott ran through defenders just like a locomotive.
1. Thunder & Lightning a.k.a WD-40
Who could forget the duo of Mike Alstott and Warrick Dunn, who made up Thunder and Lightning in the Bucs' backfield? From 1997-2001, the two backs combined for 7,805 yards and 54 touchdowns on the ground. Add 16 more receiving touchdowns in that span and they were as deadly a one-two punch as there was.
*Scott Smith, Jeff Ryan, Jim Mackes, Jason Turner and Buccaneers Communications contributed to this list. Heavily.