Tonight, right down the road, the Tampa Bay Lightning kick off (drop the puck on?) their season against the Florida Panthers. We got to thinking about what to do for the Buccaneers that would help our fellow Tampa Bay sports team celebrate their first home game of the season.
Well, let's turn a hockey stat into a football stat, of course.
In team history, the Tampa Bay Lightning have 45 hat tricks. I am no hockey expert, but I do know that scoring three goals in a game is a pretty big deal. So before we cheer for Steven Stamkos to put three in the back of the net for the eighth time in his career, let's check out the Tampa Bay Buccaneers who have scored a hat trick of their own, finding the end zone three times in a single game.
1. WR Morris Owens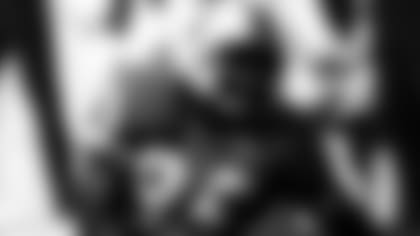 October 24, 1976
Dolphins 23 vs. Buccaneers 20
6 Receptions
88 Yards
3 Receiving TDs
The Bucs put up their first hat trick in their very first season when Owens took half of his catches across the goal line. This is one of two hat trick games against the Dolphins, the most of any team on this list. The team to have a Lightning star put up three on them: the Carolina Hurricanes, seven times.
2. TE Jimmie Giles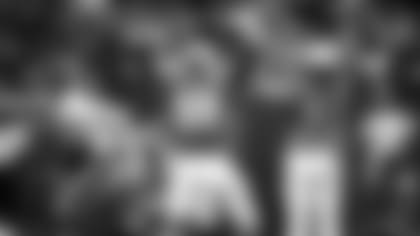 October 20, 1985
Buccaneers 38 @ Dolphins 41
7 Receptions
116 Yards
4 Receiving TDs
Giles remains one of just three tight ends to ever put up four touchdowns in a single game. (Kellen Winslow, SD, 5 TDs in 1981, and Mike Ditka, CHI, 4 TDs in 1963). Two players (Martin St. Louis and Chris Kontos) in Lightning history have scored four times in a game.
3. RB Reggie Cobb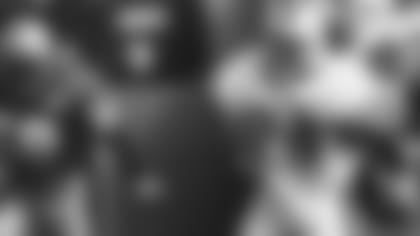 November 10, 1991
Lions 21 vs. Buccaneers 30
139 Rushing Yards
6.6 Yards Per Carry
3 Rushing TDs
Reggie Cobb was 23 years and 126 days old during this performance, making him the youngest Buccaneer player to get a hat trick. The youngest Lightning skater to put three in? Steven Stamkos, at the age of 19 years, 10 days.
4. RB Mike Alstott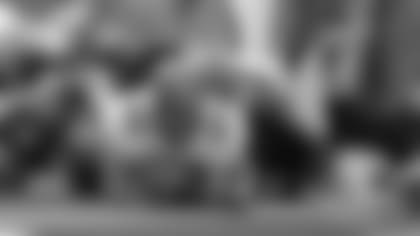 December 27, 1998
Buccaneers 35 @ Bengals 0
20 Carries
69 Yards
3 Rushing TDs
In the game with the third-largest margin of victory in Bucs history (largest for an away game), Alstott ran one in three times. The average distance of his three touchdowns runs: 1.67 yards.
5. RB Warrick Dunn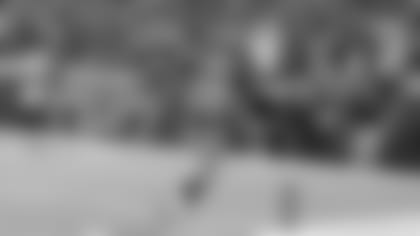 December 18, 2000
Rams 35 vs. Buccaneers 38
145 Rushing Yards
53 Receiving Yards
3 Rushing TDs
Rams RB Marshall Faulk also put up a hat trick in this matchup and Bucs WR Keyshawn Johnson just missed with 2 receiving TDs. On March 1, 1996, the Lightning's Jason Wiemer and Brian Bellows put up a hat trick in the same game.
6. RB Mike Alstott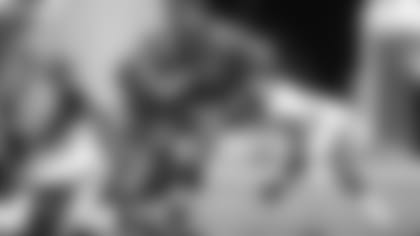 October 28, 2001
Vikings 14 vs. Buccaneers 41
28 Carries
129 Yards
3 Rushing TDs
This is Mike Alstott's second game on this list, making him the only Buccaneer to score a hat trick in more than one game. Seven Lightning players have two hat tricks or more for the team.
7. WR Keenan McCardell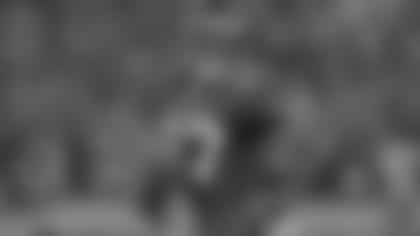 October 6, 2003
Colts 38 vs. Buccaneers 35
4 Receptions
106 Yards
2 Receiving TDs
1 Fumble Recovery TD
McCardell had the craziest trip to a hat trick on this list as one of his touchdowns was scored on a double-fumble where he picked the ball up and ran it in for a score. McCardell's average touchdown distance in this game: 48.67 yards.
8. RB Michael Pittman
November 7, 2004
Chiefs 31 vs. Buccaneers 34
128 Rushing Yards
8.5 Yards Per Carry
3 Rushing TDs
Pittman only ran the ball 15 times in this game, giving him a touchdown for every five rushes. Impressively, six of the Lightning's hat tricks have come from players who only took three shots in the entire game, scoring on 100% of their attempts.
9. RB Doug Martin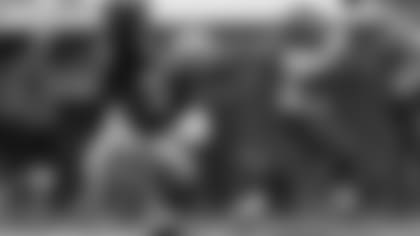 November 4, 2012
Buccaneers 42 @ Raiders 32
25 Carries
251 Yards
4 Rushing TDs
No hats were thrown on this day, but I imagine there would have been a few if the game had been held inside Raymond James Stadium. Earlier this season we profiled this performance (and multiple others in this list) and learned that this is the most fantasy points scored in a single game for any NFL team since 2003.
10. RB Bobby Rainey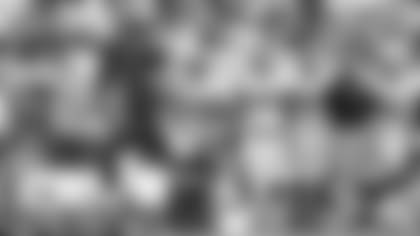 November 17, 2013
Falcons 28 vs. Buccaneers 41
163 Rushing Yards
2 Rushing TDs
1 Receiving TD
In this game, Rainey also attempted a pass that, unfortunately for the sake of this blurb, fell incomplete. Had it gone for a touchdown, it would have been a hat trick game with an assist. Of the 45 Lightning hat tricks, 15 of them have come from a player who also registered an assist in the game.