The Lightning are in New York, getting ready for the final game of the series to determine which team represents the East in the 2015 Stanley Cup Final. Before all Tampa Bay fans tune their TVs to catch the big game, we thought we should show our Lightning pride and #BeTheThunder in the best way we know how: by digging up some awesome stats and giving them a bit of a twist.
In team history, the Lightning have 50 hat tricks, which to a football guy like myself certainly seems like a pretty big deal.
So before we scream at the TVs to see our heroes in blue and white put three in the back of the net and bring a W home to Tampa Bay, let's check out some of the Tampa Bay Buccaneers who have posted a hat trick of their own, finding the end zone three times in one game.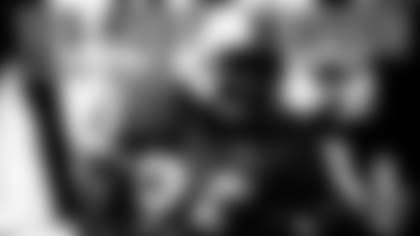 Dolphins 23 vs. Buccaneers 20
6 Receptions
88 Yards
3 Receiving TDs
As we begin the celebration of 2015 being the Tampa Bay Buccaneers 40th season, it seems only fitting to that the very first Buccaneers hat trick came in the very first season in franchise history, 1976.
The Lightning got four hat tricks in their inaugural season. Even more impressive, the Lightning got their first hat trick in their first game ever when Chris Kontos scored four against the Blackhawks on October 7, 1992.
Owen's hat trick was one of two in Bucs history against the Miami Dolphins, the most of any opponent on this list. The team to have a Lightning star put up three on them the most times: the Carolina Hurricanes, seven times.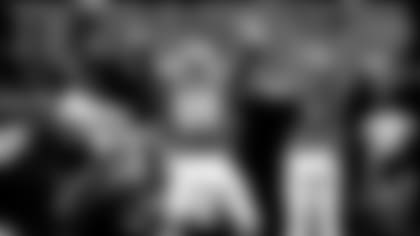 Buccaneers 38 @ Dolphins 41
7 Receptions
116 Yards
4 Receiving TDs
Giles remains one of just three tight ends to ever put up four touchdowns in a single game, joining San Diego's Kellen Winslow (5 TDs in 1981) and Iron Mike Ditka for Chicago (4 TDs in 1963).
Two players in Lightning history have scored four times in a game, Martin St. Louis and the aforementioned Chris Kontos.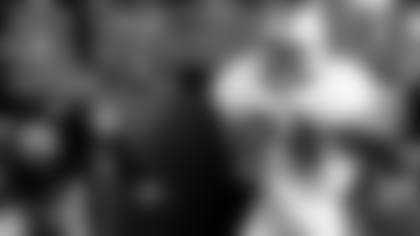 Lions 21 vs. Buccaneers 30
139 Rushing Yards
6.6 Yards Per Carry
3 Rushing TDs
Reggie Cobb was 23 years and 126 days old during this performance, making him the youngest Buccaneer player to score three times in the same game.
The youngest Lightning skater to put three in? Steven Stamkos, at the age of 19 years, 10 days, during the 2009 season.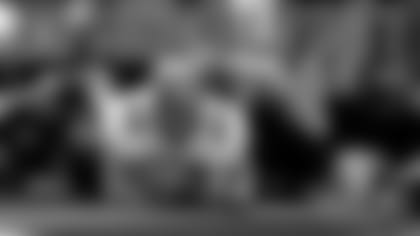 Buccaneers 35 @ Bengals 0
20 Carries
69 Yards
3 Rushing TDs
Alstott ran one in three times in the game that now stands as the third-largest margin of victory in Bucs history (and the largest for an away game).
Three of the Bucs' 10 hat tricks (30%) came on the road while 18 of the Lightning's 49 three-goal games (36.7%) have been posted in an away game.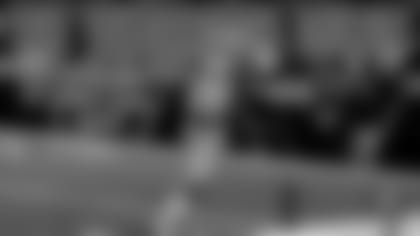 Rams 35 vs. Buccaneers 38
145 Rushing Yards
53 Receiving Yards
3 Rushing TDs
In this game, Rams RB Marshall Faulk also pulled a hat trick, while Bucs WR Keyshawn Johnson nearly joined them with two receiving TDs of his own.
The Lightning's Jason Wiemer and Brian Bellows both posted a hat trick in the same game on March 1, 1996, against the San Jose Sharks.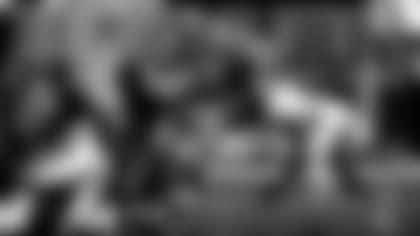 Vikings 14 vs. Buccaneers 41
28 Carries
129 Yards
3 Rushing TDs
This is Mike Alstott's second game on this list, making him the only Buccaneer to score a hat trick in more than one game.
Eight Lightning players have two hat tricks or more for the team. Steven Stamkos has accounted for eight hat tricks, the most recent coming earlier this season against Montreal.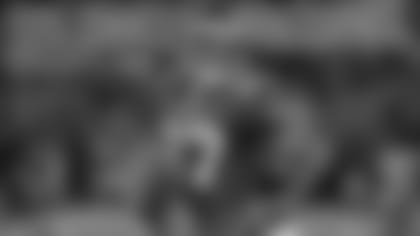 Colts 38 vs. Buccaneers 35
4 Receptions
106 Yards
2 Receiving TDs
1 Fumble Recovery TD
McCardell had the craziest trip to a hat trick on this list as one of his touchdowns was scored on a double-fumble where he picked the ball up and ran it in for a score.
Perhaps a notch less crazy, but still impressive and relatively-rare, Steven Stamkos is one of two Lightning players to score three goals three different ways, netting a shorthanded goal, an even-strength goal and a power play goal in the same game. This unique combination has happened just 14 times since the start of the 2009-2010 hockey season.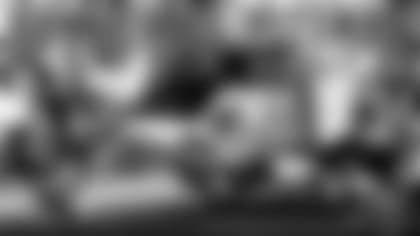 Chiefs 31 vs. Buccaneers 34
128 Rushing Yards
8.5 Yards Per Carry
3 Rushing TDs
Pittman only ran the ball 15 times in this game, giving him a touchdown for every five rushes.
Impressively, six of the Lightning's hat tricks have come from players who only took three shots in the entire game, scoring on 100% of their attempts.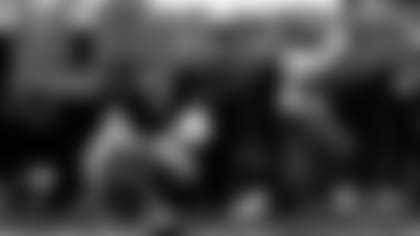 Buccaneers 42 @ Raiders 32
25 Carries
251 Yards
4 Rushing TDs
No hats were thrown on this day, but I imagine there would have been a few if the game had been held inside Raymond James Stadium. His performance is the second-highest single-game fantasy points total for any player in the NFL since 2003.
In his one-season NHL stop in Tampa Bay in the 1992-93 season, Doug Crossman posted a hat-trick and added three assists, contributing to every goal scored in the 6-5 victory over the Islanders.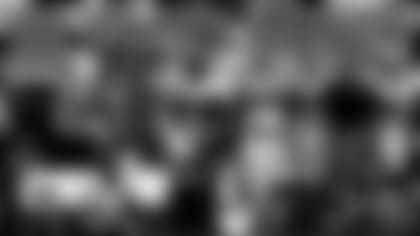 Falcons 28 vs. Buccaneers 41
163 Rushing Yards
2 Rushing TDs
1 Receiving TD
The most recent Buccaneers hat trick leads to a pretty great article ending when celebrating the Lightning and cheering them on to a Game 7 win!
The last time a Lightning player posted a hat trick was under two weeks ago, against the New York Rangers, in this very same series on New York's ice when Tyler Johnson netted three in a 6-2 victory!