1. Experience the Thrill of All 10 Buccaneers Home Games!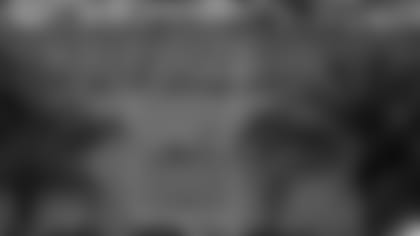 Of course the best part of your Season Pass Membership is that you get your seats to every single Buccaneers home game! The 2015 home slate includes big-time matchups against the Dallas Cowboys, Chicago Bears and New York Giants, and of course, the first chance to see our first round pick in action at the 2015 season opener against the Tennessee Titans! 2. Always the Guaranteed Lowest Prices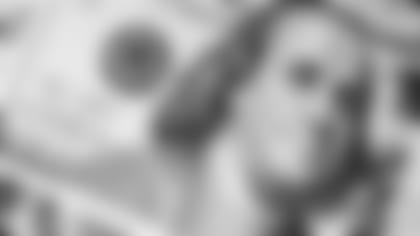 Not only do you have you're seat at every Bucs game of the season, you also save big on those seats. Season Pass Members are guaranteed to have the lowest prices compared to individual tickets.3. 15% Discount on Food and Beverage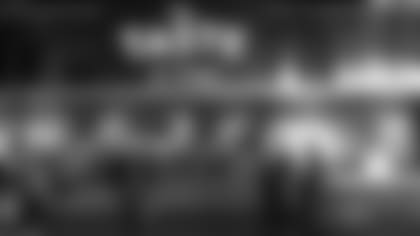 The savings go beyond getting through the gate! Once inside, enjoy 15% off all food and beverage inside Raymond James Stadium.
4. Plus Your 15% Off Bucs Merchandise Online and In-Stadium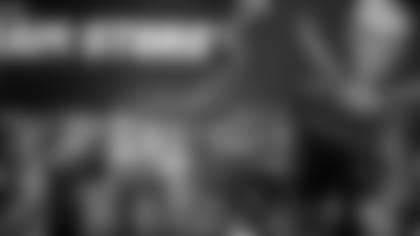 Your 15% Member-exclusive discount extends to all your favorite Buccaneers merchandise, both in stadium Team Stores and online at shop.buccaneers.com. Save money while getting all the newest looks and rocking your favorite player's jersey. 5. 50% Off Youth Season Ticket Pricing
Get the whole family involved as kid age 16 and under will receive 50% off youth tickets to every Bucs game, a benefit extended only to our Members!
6. Member-Only Parking Discount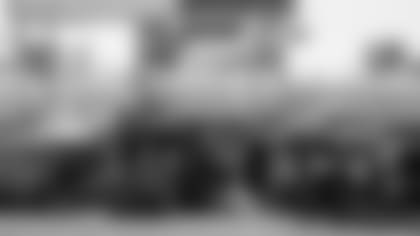 You also have the option to purchase parking passes for the entire season at a discounted price, adding even more to your year-long savings as a Bucs Member.
7. Experience Flexible Ways to Pay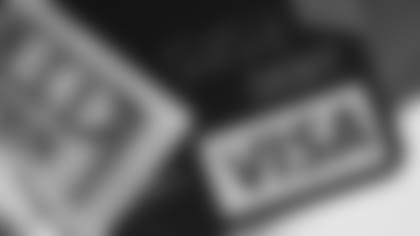 You can pay for your Membership in one upfront payment, or feel free to break them up into easy and convenient four- or 12-month payments throughout the year. You can get into every Bucs game and experience all the exclusive events and benefits on any budget.
8. Easy Access with Your Personalized Online Account Manager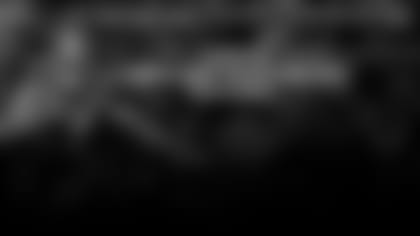 Make things even easier by using your own personalized my.buccaneers.com website, your way to easily and quickly manage your payments, view your invoice, learn about your Membership, contact your personal Member Relations Associate and much more.
9. One-Stop Info from Your Dedicated Member Relations Associate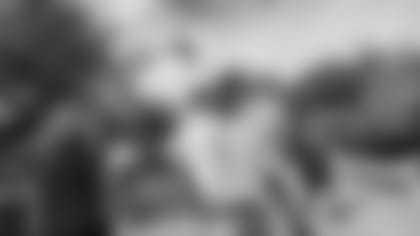 Did we not mention your Member Relations Associate yet? They are your one-stop source for all of your Season Pass needs, from questions about your account and RSVPing for great Bucs events, to reminding you of your password and helping you out around the stadium on gameday!
10. Year-Round Members-Only Events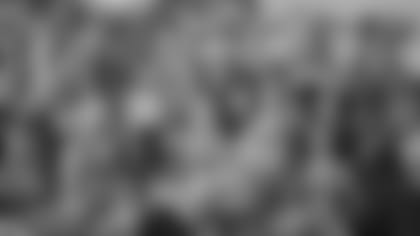 Your Membership isn't all about Bucs gamedays. It extends beyond Sunday afternoon with Member-exclusive events all year long.
11. Get Behind the Scenes at Member-Only Training Camp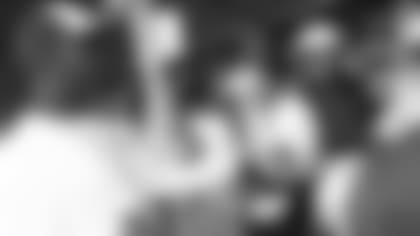 Many Buccaneers Training Camps are open to the public, but you can get exclusive access not available to most fans at an exclusive Training Camp session open only to our Members. There is no better way to get excited for the upcoming season and get your hands on autographs from your favorite players. 12. VIP Access at the Official Draft Party
The Official Draft Party is open to everyone as we invite every Bucs fan to join the cheers as the Buccaneers first-round pick walks across the stage to hold up the red and pewter! But your Membership gets you even more than an unbelievable atmosphere. Members experience exclusive Stadium Club access, discounts on food, drink and merchandise, meet-and-greets with Bucs Legends and cheerleaders and so much more.
13. Member Only Events like our Popular Meet and Greets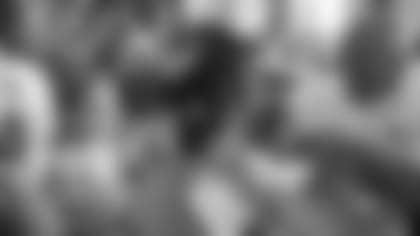 All year long there are things going on for Bucs Members to enjoy, including chances for our Members to come out to One Buc and enjoy drinks and hors d'oeuvres as you meet and talk with our head coach, general manager or even some Bucs players.
14. Cherish Your Own Family Bucs Traditions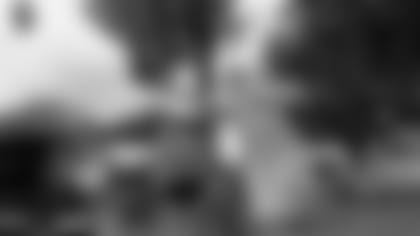 With all these great discounts, events and gameday experiences, it is easy to start traditions with your family and friends. From tailgating and joining the Tampa Bay chant every Sunday afternoon to getting together for a great offseason Member-only event, there are plenty of ways to get everyone together for unforgettable experiences.15. And Live them Over and Over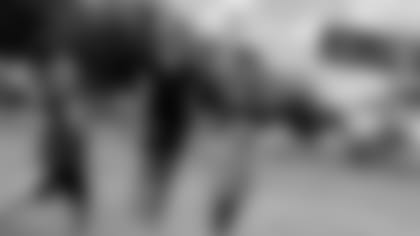 Better yet, you can get your krewe together again and again at all 10 games throughout the season! 16. Making New Friends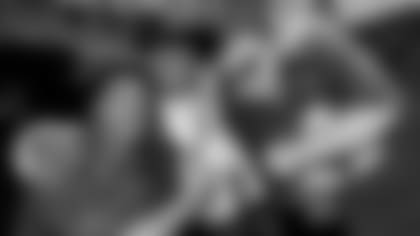 With all the gameday experiences and Member events, you'll meet other passionate Season Pass Members like you. Create experiences with other diehard fans each and every week to make all that cannonfire even better! 17. Experience the "High Five Radius"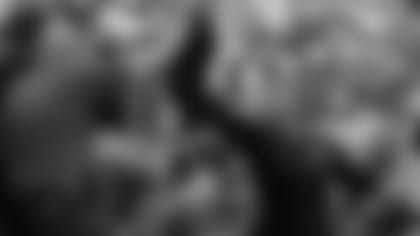 With the same seats at every Bucs home game, you'll be surrounded by other Buccaneers faithful just like you. So for every big hit, every interception and every Buccaneers touchdown, you're always in a position to celebrate with other Bucs fans.18. Becoming a Part of Something Bigger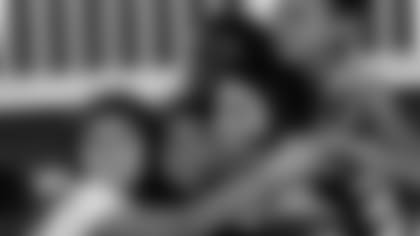 Being a Season Pass Member makes you part of a community of Season Pass Members. You all are part of an incredible experience and part of our Buccaneers family week in and week out. That's something to cheer about.
19. Feeling the Cannonfire
Have we mentioned the cannons? How can we not mention the cannons. Feel the boom for every point the Buccaneers put on the board. Nothing signals the start to a celebration like the cannons sounding, fireworks going off and hearing thousands cheer out another Buccaneers touchdown.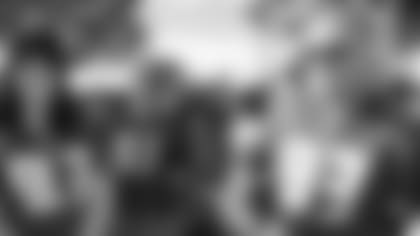 As the clock winds down closer and closer to kickoff you can feel the anticipation mounting and there is nothing else like it. Why feel the adrenaline of the players introduction to the stadium, the thundering of applause and the rhythm of "TAMPA BAY" just once when you can live it every week as a Season Pass Member!
21. Like Nothing You've Experienced Before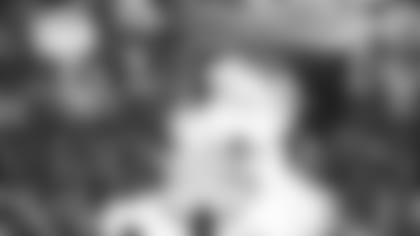 If you have been to a Bucs game, you know that the feeling is electric. Cannons firing, fans cheering, creating memories with family and friends in front of all the stunning hits by the defense and the sensational plays by the offense. There's nothing like it. While checking out any of the other awesome Tampa Bay teams is an experience you have to try, they just can't live up to a live NFL game with 70,000 roaring fans.
22. Witness Historical Moments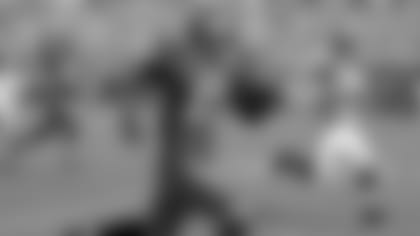 There are many moments in Buccaneers history that stand out when you think of the all-time greats. The I'll-Never-Forget-It Warrick Dunn to Shaun King lateral to beat the defending Super Bowl Champs, the home crowd erupting like never before with Michael Spurlock's first-ever Bucs kickoff return TD, any one of a hundred of Alstott's rumbles, Brooks' huge hits or Sapp's sacks. Season Pass Members witnessed every historical Bucs homefield moment, and your Season Pass Membership ensures you'll be part of every future memory.
23. Some Have Watched Our Legends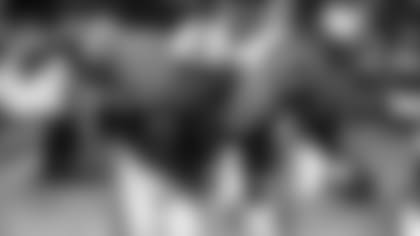 Season Pass Members who've been here since the beginning witnessed the greatness of Lee Roy Selmon every time he stepped on the home turf. Members got to cheer on the likes of Brooks, Barber, Lynch and Sapp 10 times a year for their entire Bucs careers! You don't get that opportunity any other way.24. Now Watch Current Stars Become Legends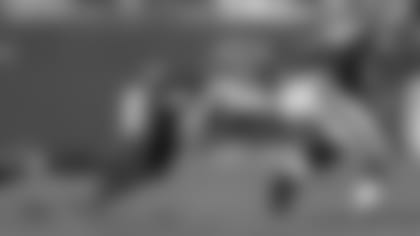 Week in and week out, Buccaneers greats like Gerald McCoy, Vincent Jackson, Lavonte David and Mike Evans make unbelievable plays, carving their way into the Buccaneers history books. Trust us that you don't want to miss this. 25. And Be Front and Center as New Stars are Born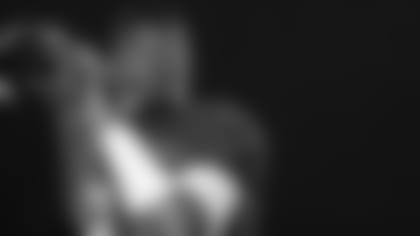 Renew your Membership and keep the cheers and chants going strong year after year as we welcome in our newest Buccaneers, including this years #1 overall Draft pick. Your Season Passes are the ticket to watching these players become the future of a franchise, and experience you wont find anywhere else.
26. Introducing Future Generations of Bucs Fans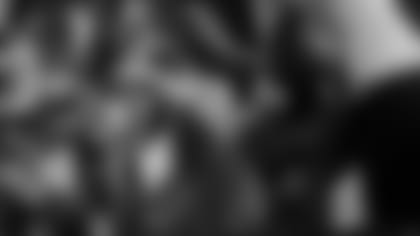 And just as there are generations of Buccaneer greatness, from the Legends standing tall from the Ring of Honor to the Bucs heroes on the field in 2015 to the stars who will create history on the field in years to come, there are generations of Buccaneers fans. Buccaneers Season Pass Members make lasting memories with their families, passing along the legacy of Buccaneer fandom to the next generation of diehards bleeding red and pewter for this team!27. Watching the Greatest Players in the World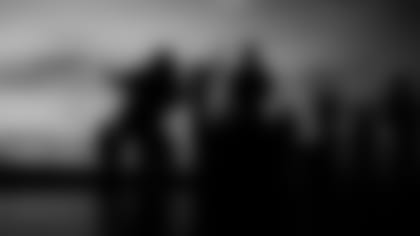 Of course, all the cheers are for your Buccaneers, but it is hard to not be a little awestruck every week by the epic levels of talent. You love football, you love the NFL, and 10 times a year, you get the perfect seats in the perfect environment to watch the best the NFL has to offer. What's better than that? 28. LIVE Look at Memorable Bucs Plays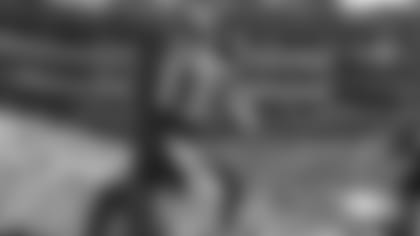 With all the NFL talent and all the Buccaneers stars playing right in front of you, you know that at any moment you can witness the next great play in Buccaneers history. Telling that story of you watching history be made live sounds a lot more impressive than watching it on a 42-inch screen. 29. That Leads to Serious Water Cooler Cred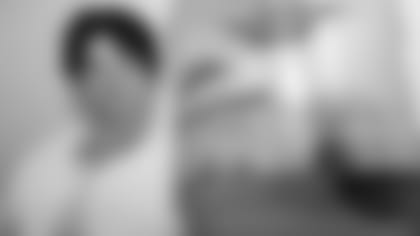 What story would you rather tell with your buddies on Monday morning? That you saw the incredible Buccaneers finish, or that you were right there, living it inside Raymond James Stadium with us? That's what we thought. There is nothing like seeing it all play out right in front of you, live, in-person and just a few yards away.
30. But Wait… There's More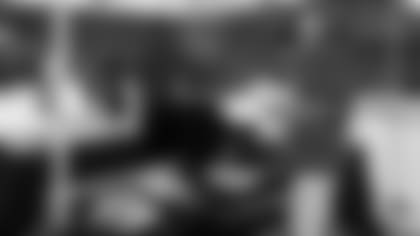 As though the deep discounts, substantial savings and unforgettable gameday and event experience weren't enough, you're Membership has plenty of extras adding to that year-round Bucs experience, starting with that experienced and dedicated Member Relations Associate and extending to the entire staff including Gameday team members who are always there to help you with any question you may have.
31. Exclusive Member Inside Team Access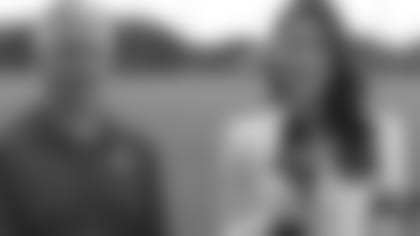 You're my.buccaneers.com page is a great source for breaking team news and information and you'll even receive weekly emails to your inbox giving you the most up-to-date Bucs news to stay in-the-know about your favorite team.32. Receiving Your VIP Experience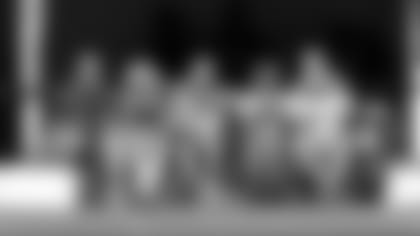 Every Buccaneers Member receives a lanyard with your Season Pass and it serves as a badge so every member of the gameday krewe knows you're a part of the Buccaneers family. Show your passes to receive those great in-stadium discounts.33. Exclusive In-Game Upgrade Opportunities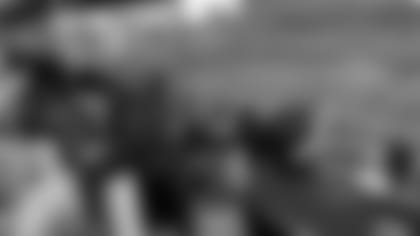 During the game, Bucs Members have the exclusive chance to purchase upgrades to enhance your gameday experience. From exciting new seat locations to unique experiences throughout the stadium, you can create lasting memories for you, your family and friends. 34. First Dibs on the Best Seats in the House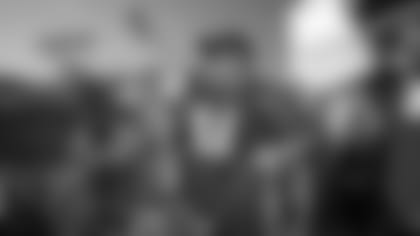 Every offseason, we open up the Seat Relocation Event to our valued Season Pass Members, giving you the opportunity to upgrade your seat to any available open position if you choose. Get closer to the action or experience a new section of the stadium before they even go on sale to the general public.
35. Individual game and Playoff Ticket Priority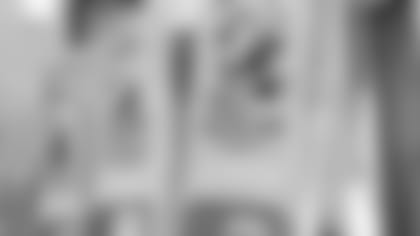 Members also have the exclusive first chance to purchase extra individual game tickets before they go on sale (for all those upcoming marquee matchups) and even priority to purchase Buccaneers home playoff tickets!36. Even Advance Ticket Purchase to Other Raymond James Stadium Events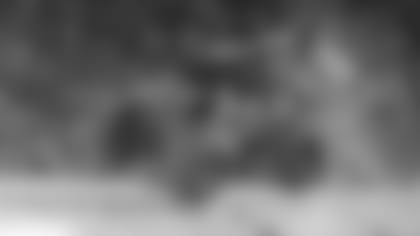 Monster Jam? Check. USA Soccer matches and special sporting events? Check. World concert tour stops? Check. Get your spot at the Tampa event before it even goes on sale.37. Free NFL Redzone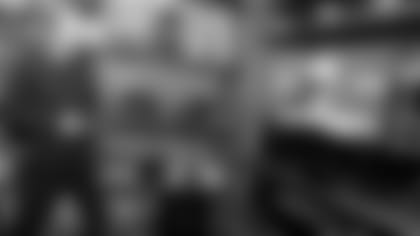 The benefits extend all the way to your computer and mobile devices! By being a Bucs Member, you are also automatically signed up for an NFL Club Membership, offering free NFL Redzone to not miss a second of any of the action around the league.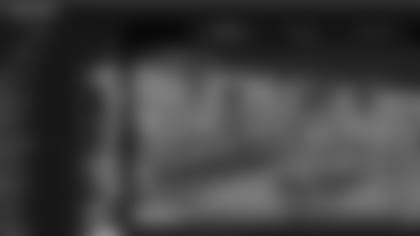 That offer extends to NFL GameRewind to play that Bucs victory again and again, relive the greatest plays of the game and experience Buccaneers football and playcalling like never before.39. Talk About Bragging Rights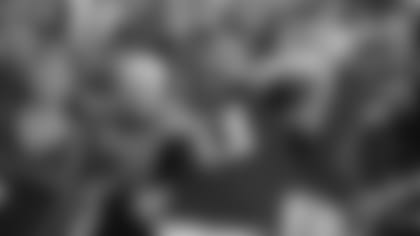 From the aforementioned free NFL Membership perks to the significant savings and discounts to the VIP access to Bucs events all year to, most importantly, experience all the sights, sounds, stars and cannonfire of every Buccaneers gameday, Tampa Bay Buccaneers Season Pass Members have a whole lot to be excited about! So brag about your wide assortment of benefits to your friends and neighbors, that way they'll come and join the Season Pass Member experience at every Bucs gameday and event alongside you!  40. You're Part of a Family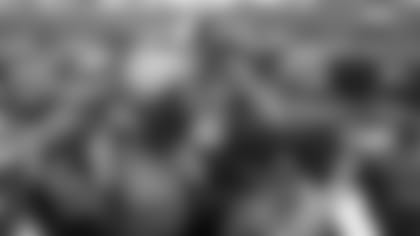 Add it all up and what do you get? You get fireworks and cannonfire and all the thrills of every Bucs home game. You get benefits and events and savings and a dedicated Associate to show you just how much you're valued by your favorite team. You get long-lasting memories with friends and family, sharing stories about the Bucs Legends of old while witnessing the stars of today. As the newest Season Pass Member, you aren't just a number and ticket to a Bucs game, you're joining the team and becoming a part of the family that is the Tampa Bay Bucccaneers.