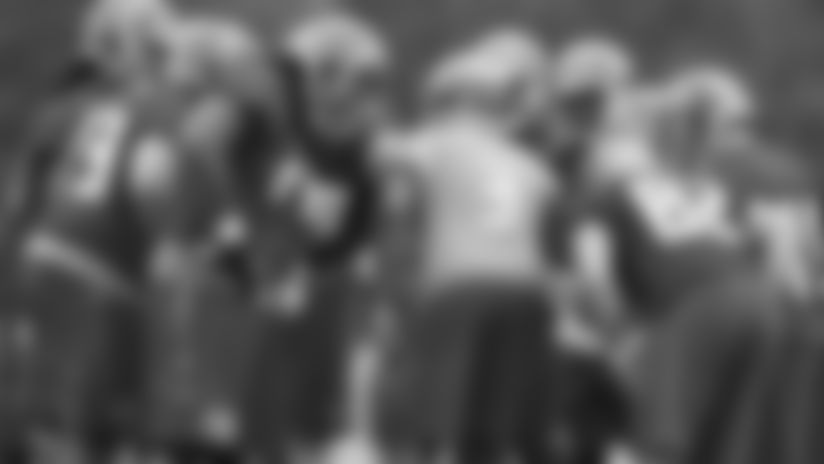 ](http://www.buccaneers.com/news/index.html)
1. Dirk Koetter's offense.
Koetter was hired to be the Bucs' Offensive Coordinator this winter, and has spent the spring teaching his new players the ins and outs of his scheme. Koetter also has a new Quarterback's Coach, Mike Bajakian, working with the team's newly-drafted quarterback, Jameis Winston. Players have had several practices playing within the system, but none with pads on. The Bucs will get a better grasp of where they're at, particularly in the run game, when contact is allowed.
2. The fans meet Jameis Winston.
Since the Buccaneers selected Winston with the first overall pick in this year's draft, fans have had a chance to see him play, albeit through a computer screen. When training camp kicks off on Saturday, the general public will get to see Winston, up close and personal, competing with a Buccaneers jersey on his back for the first time.
3. How much has Mike Evans improved?
Coming out of college, Evans was thought to be somewhat "raw." But despite limited football experience, he still caught 12 touchdown passes, a Buccaneer single-season record, and surpassed the 1,000-yard mark.  He picked up football his senior year of high school, and has gotten better, year-by-year, as he's gained experience.  After working with Randy Moss this spring and playing a year in the NFL, Evans seems poised for a stellar sophomore season.
Will rookies start on the line?**
The Buccaneers spent their second-round pick, No. 34 overall, on offensive tackle Donovan Smith. Then the team moved back into the second round to grab Ali Marpet, a guard. Players that get drafted, especially so high, are expected to be able to contribute sooner rather than later. So how close are these two to climbing into the starting lineup? They played well during OTAs and mini-camp, but it's very difficult to judge a lineman without pads on. Training camp will provide them a better opportunity to showcase their abilities.
5. The approach at running back.
The Bucs have three running backs with significant experience: Doug Martin, Charles Sims and Bobby Rainey. And all three have somewhat different skill sets - Rainey is the best receiver of the group, Martin is a quicker back and Sims is the biggest of the three. Will the three split the carries evenly or will a player emerge as the "starter" from camp? Or could another runner to enter the conversation, like Mike James or Dominique Brown?
Photos of rookie quarterback Jameis Winston at Buccaneers OTAs.