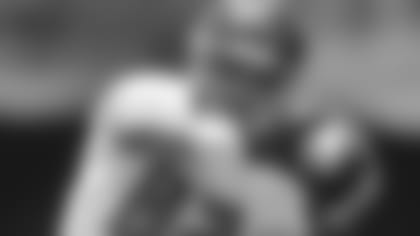 When Head Coach Dirk Koetter attended practice for the Shrine Game in St. Petersburg, he said he was paying close attention to the tight ends. Auclair was in attendance and went on to impress in the annual all-star game. Had O.J. Howard not fallen to the Buccaneers in the first round, there is a possibility the Bucs could have used a late-round pick to make sure Auclair was in Tampa for camp. There are six tight ends on the Bucs' roster currently, and Auclair has a fighting chance to make the opening day roster as the team's third tight end behind Howard and Cam Brate.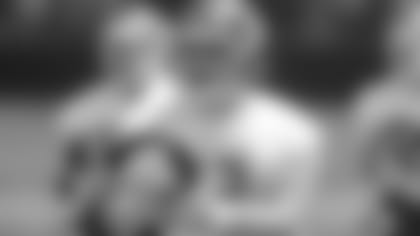 After converting from tight end to tackle late in his college career, Gardner will likely need some time to continue to develop as an offensive lineman. But that fact that he was athletic enough to play the majority of his college career at tight end speaks volumes about his potential. He was also selected as his conference's Player of the Year as a high school basketball player. If it's not the 53-man roster, Gardner could find himself on the Bucs' practice squad.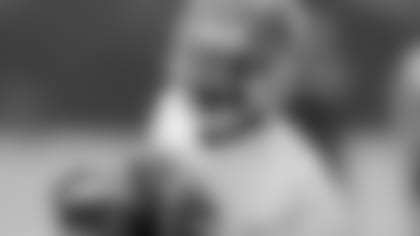 It's no secret that wide receiver is one of the deeper positions on the Buccaneers' roster. It will be an uphill battle for Wilson to make the team's opening day roster, but he could earn his stay through special teams. Koetter said that the Bucs have several candidates to serve as the team's kick returner, and Wilson was one of them.
Like Gardner, Magloire is a standout athlete who is just settling into his position. Magloire played quarterback, running back and safety during his college career (at three different schools, nonetheless) before committing to linebacker full-time. Backup linebackers are key contributors on special teams, and Magloire's speed could help him cement at role with that unit.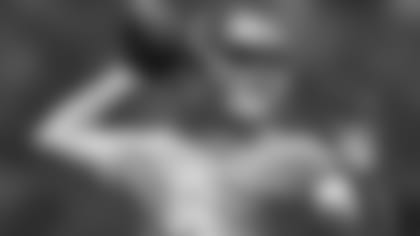 The Buccaneers will carry at least two active quarterbacks on gameday, with Jameis Winston and Ryan Griffin expected to fulfill those roles. The team should have at least one more quarterback in the locker room, whether it's on the 53-man roster or on the practice squad. There are just four quarterbacks on the Bucs' roster currently, with Liufau and Sean Renfree competing for the third spot. Liufau was one of the most decorated passers in Colorado history and has the ability to extend plays with his legs.