The 1-1 Tampa Bay Buccaneers return home to Raymond James Stadium this Sunday to take on the 0-3 New York Giants. Here are a few individual matchups that could play a key role in determining whether or not the Buccaneers can snap the Giants' five-game winning streak in the head-to-head series:
Buccaneers TE Cameron Brate vs. Giants S Landon Collins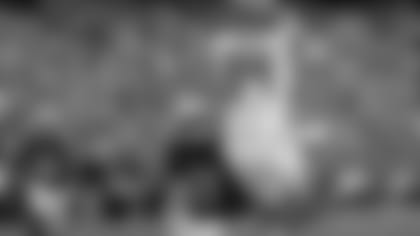 The Buccaneers and Giants took the first two tight ends in the 2017 draft, with O.J. Howard going to Tampa Bay at #19 and Evan Engram landing in New York at #23. Both rookie tight ends are seeing quite a bit of playing time, though Engram's production in the passing game (13-138) has eclipsed Howard's numbers (2-29-0) so far. That's partly because the Bucs' offense features two very good pass-catching tight ends, and so far Cameron Brate has seen more targets. That included a 15-yard touchdown catch last Sunday in Minnesota. Brate is a terrific red zone threat and he leads all NFL tight ends in touchdowns since the start of last season. However, Brate will have to work around Landon Collins, one of the NFL's most complete safeties. Collins had five interceptions last season while also leading the Giants with 125 tackles.
Giants WR Odell Beckham vs. Buccaneers CB Vernon Hargreaves
Beckham didn't play in the Giants' opener due to an ankle injury and was mostly held in check in a Week Two loss at Detroit. However, in a wild, last-second loss to the Eagles this past Sunday, Beckham was once again at the center of New York's offense, catching nine passes for 79 yards and two touchdowns. He was targeted 13 times by Eli Manning. Beckham is a tough challenge for any cornerback because he can beat a defense deep but is also an incredible runner after the catch. The Giants line Beckham up on both side of the offense, but Tampa Bay's cornerbacks generally stay on their side. When Beckham lines up to the offense's left, he will most commonly be matched up with Hargreaves, the Bucs' first-round pick a year ago. Hargreaves came on strong at the end of his rookie season by adopting a more aggressive style of play, which he will probably need to continue in order to limit Beckham's production.
Buccaneers T Donovan Smith vs. Giants DE Olivier Vernon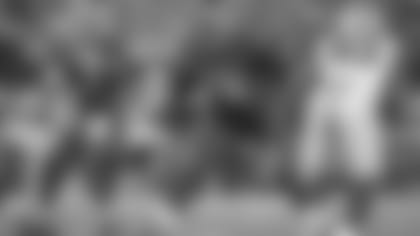 The Giants offered up a big contract to bring Vernon to town last season, and the former Dolphin didn't disappointing, racking up 8.5 sacks, 17 tackles for loss and 23 quarterback hits. New York's pass rush has generated a total of seven sacks so far in 2017, with Vernon's two leading the way. Vernon is an explosive edge rusher with good closing speed, which means he will be another tough challenge for the Bucs' left tackle, Donovan Smith. Two games into his third NFL season, Smith has yet to miss even a single offensive snap, and his coaches believe he has the potential to be one of the NFL's best left tackles if he can play with more consistency. So far, Smith has helped Jameis Winston enjoy pretty good protection through the first two weeks of the season, but the Giants have a collection of good pass-rushers, led by Vernon.
Buccaneers PR Bernard Reedy vs. Giants Coverage Unit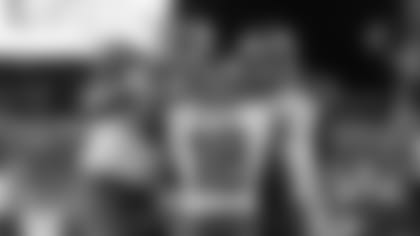 Reedy has handled all of the Buccaneers' punt and kickoff returns so far this year, although there haven't been a lot of either. He's made the most of them, though, getting 17 yards on his only punt return and breaking off a 50-yarder on one of his three kickoff runbacks last Sunday in Minnesota. That's the longest kickoff return in the entire league so far. The Giants' cover teams have only allowed 21.0 yards per kickoff return so far, but they did surrender the longest punt return in the NFL to this point in Week Two. That 88-yarder by Detroit's Jamal Agnew resulted in the only punt return TD in the league so far. Dating back to the preseason, Reedy has been good for at least one explosive return in virtually every game. If he can find the cracks in the Giants' coverage crews, he could help the Bucs significantly in the field position battle.
Giants G John Jerry vs. Buccaneers DT Gerald McCoy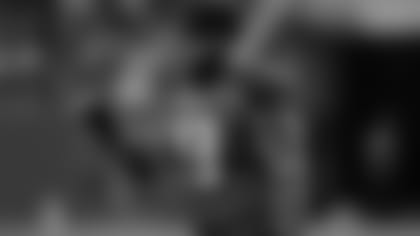 New York's offensive line has been much-maligned in recent seasons and was not considered a team strength heading into 2017. And, indeed, quarterback Eli Manning has absorbed eight sacks in three games while the Giants' rushing attack ranks last in the NFL. However, Jerry had a strong 2016 season, particularly in terms of pass-blocking, and is a piece around which the Giants are trying to build, as evidenced by his new three-year deal in the offseason. Jerry will spend plenty of time Sunday facing off with one of the NFL's most dominant interior rushers, Gerald McCoy. McCoy's "get-off" at the snap is often so quick that blockers are put immediately on their heels. The five-time Pro Bowl DT doesn't have a sack yet in 2017 but he had four quarterback pressures in the Bucs' win over Chicago.
Buccaneers QB Jameis Winston vs. Giants CB Dominique Rodgers-Cromartie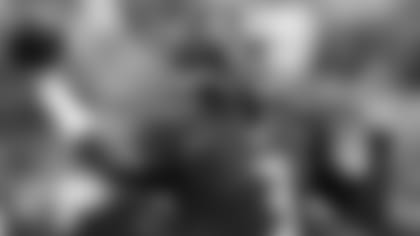 Early in his third season, Winston is showing improved accuracy, with a 65.7% completion percentage well above his mark from the last two campaigns. He has also tossed three touchdown passes and done a good job of incorporating all of his various weapons, from Mike Evans to DeSean Jackson to Cam Brate to Adam Humphries. However, Winston was intercepted three times last Sunday in Minnesota, showing once again how important turnover margin is to the game's outcome. Winston was interception-free in the Bucs' 29-7 drubbing of Chicago. The Giants' defense has not picked off a pass yet through three outings, but it nevertheless has a talented secondary. Of the two starting corners, Rodgers-Cromartie is the one with the most experience, having been in the NFL since 2008. Rodgers-Cromartie tied his career high and led the Giants last year with six interceptions. Winston will need to be aware of the savvy veteran when choosing his targets.