The 4-8 Tampa Bay Buccaneers return home after a three-game road swing to take on a 6-6 Detroit Lions team that has its back against the wall in the NFC playoff hunt. Tampa Bay is seeking its second victory this season against NFC North teams, while the Lions are trying to make headway in a crowded field of postseason hopefuls. Here are a few individual matchups that could be critical as the Buccaneers try to get the last month of the season started on a high note:
Buccaneers WR Adam Humphries vs. Lions CB Teez Tabor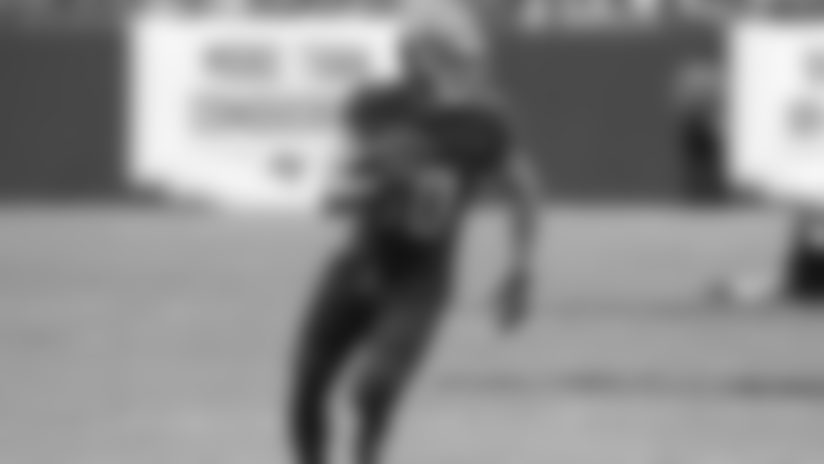 The Lions start Darius Slay and Nevin Lawson at cornerback and for much of the season when they went to a nickel defense they brought in Quandre Diggs to cover the slot. However, when starting strong safety Tavon Wilson landed on injured reserve after Detroit's Week 12 contest against Minnesota, the Lions adjusted by moving Diggs to strong safety last week. That opened the slot corner job for Teez Tabor, the Lions' second-round pick out of Florida. At 6-0 and 201 pounds, Tabor isn't necessarily built like your typical slot corner but he is physical and strong at the line of scrimmage. Adam Humphries works almost exclusively out of the slot for the Buccaneers when they go to three-receiver sets. If Humphries can get past Tabor's initial contact, he may have an advantage with his quickness against a taller corner who did not run well at the combine. Humphries ranks third among Buccaneers with 43 receptions and is one of the team's better producers of yards after the catch.
Lions G Graham Glasnow vs. Buccaneers DT Gerald McCoy
Detroit's offensive line has struggled at times this season, in part due to injuries that have forced them to start seven different five-man combinations. The Lions rank 28th in the league in sacks allowed per pass play and their 39 sacks surrendered overall are fifth-most in the NFL. The strength of Detroit's offensive front is probably in its guards, the smart and steady Graham Glasnow and the experienced former Packer, T.J. Lang. Glasnow has started two games this season at center when Travis Swanson has been hurt, including last week, but he has spent most of his time at left guard. Whichever spot he ends up at on Sunday, he'll get a full dose of Gerald McCoy, easily the Bucs' best source of plays in the backfield. McCoy leads the Buccaneers with five sacks, is sixth in the entire NFL with 21 quarterback hits and also has 12 tackles for loss, most of those on rushing plays. The challenge that McCoy poses for every man lined up across from him is that his get-off at the snap is ridiculously quick. McCoy can gain leverage on a blocker before that lineman can get set, driving him back towards the quarterback and creating havoc even on a play that doesn't end in a sack.
Buccaneers TE O.J. Howard vs. Lions S Glover Quin
When the Buccaneers have faced defensive personnel they thought they could take advantage of with the speed of O.J. Howard (as in Miami), or a defensive strategy that left some openings in the middle in order to focus on wideouts Mike Evans and DeSean Jackson (as in Green Bay), the Bucs haven't hesitated to go to their rookie tight end. That opportunity could arise again on Sunday. Both new starter Diggs and seasoned veteran Glover Quin are tough and instinctive, but they may not be able to match Howard's athleticism if he is sent down the seams. Still, Quin remains a very productive player in his ninth NFL season, which has included 139 games and 136 starts. This year he ranks third on the Lions' defense with 56 tackles but has also picked off three passes and broken up five. If Bucs quarterback Jameis Winston wants to go down the middle to Howard, he'd better make sure he knows where Quin is before he throws.
Lions WR Marvin Jones vs. Buccaneers CB Ryan Smith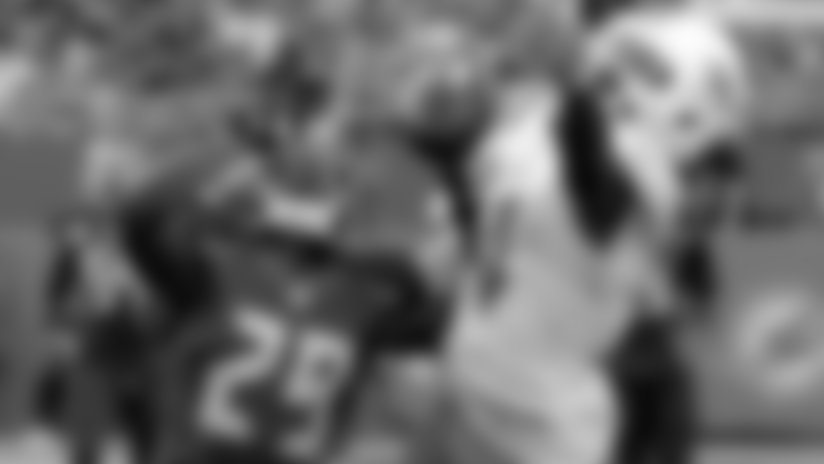 The Lions distribute their targets almost exactly evenly between their top two wideouts, Marvin Jones and Golden Tate, but in very different ways. Tate, who has 93 targets this year, is thrown a lot of passes shorter than 10 yards and thus has a high catch rate (76.3%) and good yards-after-catch totals. Jones has been targeted 88 times but much more often on plays down the field, so he has a catch rate of 54.5% but is the source of many big plays, as evidenced by his average of 17.1 yards per catch. The Packers tried to pick on Buccaneers cornerback Ryan Smith deep down the left sideline last Sunday but Smith had perfect coverage on Jordy Nelson. Other than one play in which he slipped (the pass was eventually incomplete), Smith had a strong day in coverage in Green Bay and the Bucs did not give up any pass plays longer that 14 yards. It will be a lot harder to duplicate that against Jones and a much more accomplished quarterback in Matthew Stafford. Jones is very good at making acrobatic catches downfield while fighting off defensive backs.
Buccaneers RB Peyton Barber vs. Lions LB Jarrad Davis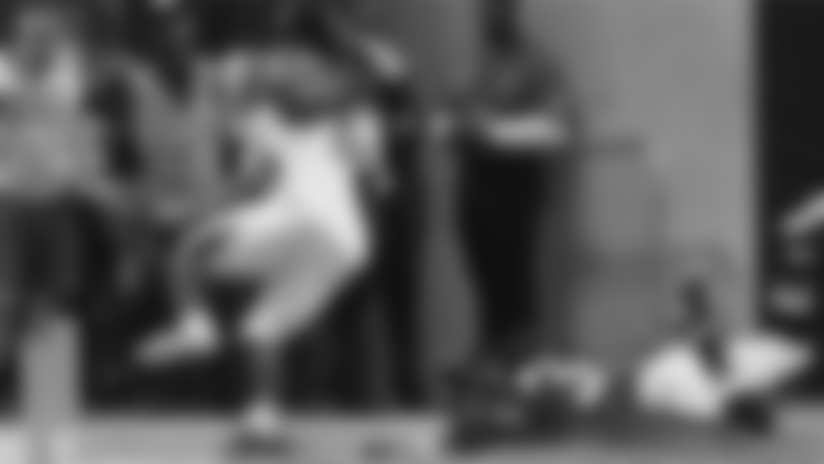 Peyton Barber got his first start of the season on Sunday in Green Bay and immediately produced a 102-yard day, the Buccaneers first 100-yard rushing game of the season. Can he duplicate that performance against Detroit? The Lions' rush defense ranks a little below the middle of the NFL's pack (114.9 yards per game, 4.20 yards per carry) but features a very talented rookie in first-round pick Jarrad Davis, another Florida product. Davis stepped right in at middle linebacker for the Lions and is the team's second-leading tackler with 64 stops. He might be feeling some of the rigors of the long NFL season, however, as he spent much of the season playing every snap but recently has not been on the field in the Lions' nickel defense. Of course, Barber will most often be running against the Lions' base defense, so he'll have to get past Davis, who has been better against the run in his rookie season. Barber impressed in Green Bay by frequently breaking tackles and picking up yards after contact. If Doug Martin returns from his concussion this week there could be competition for snaps, but it seems likely that Barber's Week 14 performance will earn him more extended looks down the stretch.
Lions TE Eric Ebron vs. Buccaneers S Justin Evans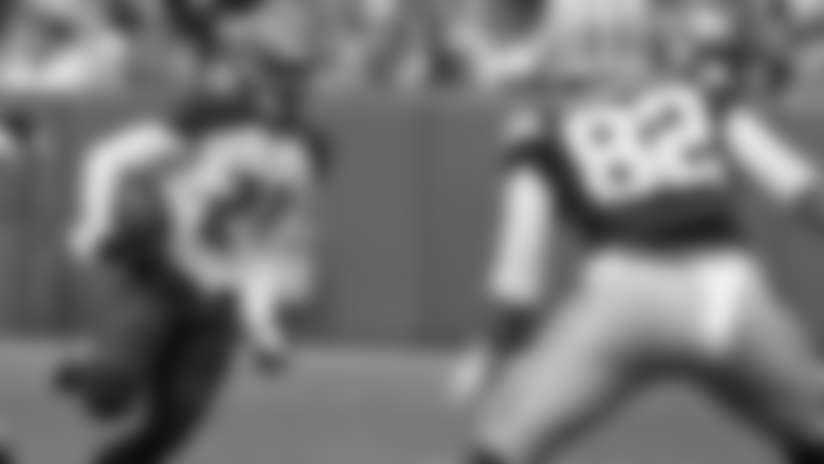 After Jones and Tate, Eric Ebron ranks third on the Lions' offense with 355 receiving yards on 32 catches, and he's grabbed two touchdown passes. Though he's not the most physical tight end in the NFL when it comes to in-line blocking he can become a major weapon when he's split out farther down the line. Ebron has great speed to go with his 6-4, 253-pound frame, and if the Lions find a way to get him matched up with a linebacker in coverage, that can spell trouble for the defense. Safety Justin Evans might occasionally find himself in coverage of the Lions' tight end, though he has recently been playing more of a centerfield type role when the Buccaneers go single-high on defense. Evans has patrolled the middle of the field well this season, picking off three passes, including one last week when he ranged over from the deep middle of the field to grab a post pass intended for Jordy Nelson. If Ebron tries to work the seams against a Buccaneers zone look, it could be up to Evans to make sure that he isn't open enough to attract Stafford's attention.