The 2-4 Tampa Bay Buccaneers return home in Week Eight to play their first intra-division game of 2017, with the Carolina Panthers visiting Raymond James Stadium on Sunday. Here a few individual matchups that could be critical as the Buccaneers try to snap a three-game losing streak:
Buccaneers T Demar Dotson vs. Panthers DE Julius Peppers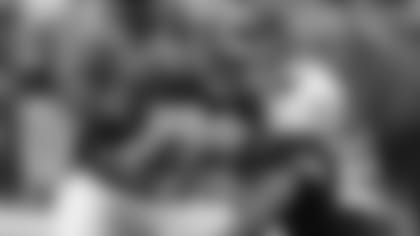 Now in his 16th season, Julius Peppers has had a very successful homecoming in Carolina, leading the team with 6.5 sacks through seven games. Peppers is no longer a starter, as he was for his first eight seasons in Carolina (2002-09) plus the subsequent seven campaigns in Chicago and Green Bay. This year, he is playing just about 50% of the Panthers' defensive snaps each week, likely in passing downs primarily, and he's making the most of them with nine quarterback hits, six tackles for loss and a forced fumble to go with all of those sacks. Peppers still rushes from the right end of the offensive line, which means he will largely be the responsibility of Demar Dotson, who has had plenty of experience battling Carolina's Hall of Fame-bound pass-rusher. Dotson continues to anchor what has been a very fine pass-blocking line this season. Jameis Winston has been sacked just eight times in five-and-a-half games (he left the Arizona contest in the second quarter) and Tampa Bay's sacks-per-pass-play rate of 4.0% ranks sixth in the NFL. Dotson will have his hands full when Peppers is in the game, but he has the size and the nimble feet needed to keep the pressure from the right side off Winston.
Panthers QB Cam Newton vs. Buccaneers LB Kwon Alexander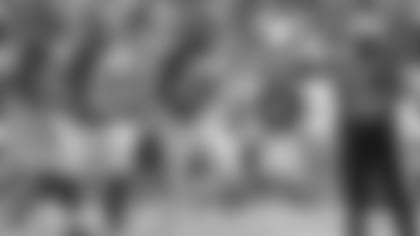 For the second week in a row, the Buccaneers' defense will face a quarterback who is an every-down threat to run. Tyrod Taylor's elusiveness was a problem for Tampa Bay in the loss to Buffalo, and Carolina's Cam Newton poses a similar threat. Newton ran a career-low 90 times in 2016 but he's on pace for 112 totes this year and is second on the team with 211 yards on the ground. He also owns all three of the Panthers' rushing touchdowns this year. Should Newton choose to take off out of the backfield, one of his primary pursuers will be middle linebacker Kwon Alexander, who just returned last week from a lengthy absence due to a hamstring injury. Alexander has to quickly diagnose when Newton is going to tuck it and run, particularly when the quarterback executes a read-option play and either hands off to the back or keeps it for himself. Newton has had some enormous rushing performances against the Buccaneers in the past, but in last year's season finale, a 17-16 Tampa Bay win, he was held to six yards on three carries. Alexander had nine stops and a tackle for loss in his return to the lineup last Sunday and last year led the Buccaneers with 145 tackles.
Buccaneers TE O.J. Howard vs. Panthers LB Shaq Thompson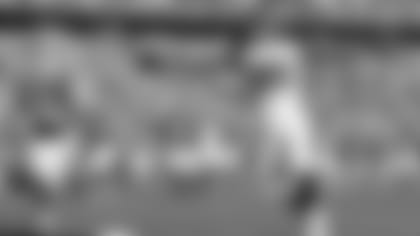 Jameis Winston and the Bucs' offense started unlocking the potential of first-round pick O.J. Howard last Sunday, as the rookie tight end posted career highs with six receptions for 98 yards and two touchdowns in Buffalo. Howard was already playing the most snaps of all the Bucs' tight ends in the first five games, thanks to his dual blocking and pass-catching skills, but the passing attack had favored fellow tight end Cameron Brate. If Winston starts finding Howard at a similar rate to Brate, it could be very difficult for opposing defenses to shut down the Bucs' tight end position. One player who can do that for the Panthers is speedy linebacker Shaq Thompson. Like Kendell Beckwith in Tampa, Thompson joined a Carolina linebacker crew that already had two established every-down stars in Luke Kuechly and Thomas Davis. Still, Thompson has seen his role gradually increase over three seasons and this year he has started every game and is second on the team with 37 tackles. He also has two sacks, five tackles for loss, four quarterback hits and a pass defensed. Thompson is capable of closing on a tight end quickly in the middle of the defense; his one interception last year came when he stepped in front of Chargers tight end Antonio Gates.
Panthers RB Christian McCaffrey vs. Buccaneers CB Vernon Hargreaves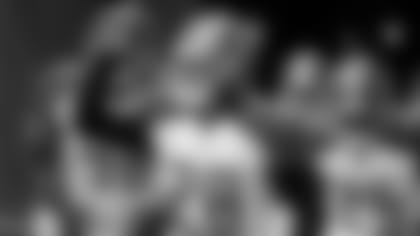 In April, the Panthers used the eighth overall pick in the draft to add Stanford's versatile running back, Christian McCaffrey, seeking to add a new element to an offense that relied quite a bit on power running and Newton's throws downfield. As expected, the Panthers have lined McCaffrey up all over the formation and fed him the ball frequently; he leads the team in receptions (44) and also has 45 carries for 115 yards. Newton has gotten him the ball on straight handoffs up the middle, end-arounds, shotgun delays, release passes out of the backfield and passes in which McCaffrey has lined up in the slot or outside. On his biggest play of the season so far, against New Orleans in Week Three, McCaffrey lined up in the left slot and ran an out-and-up for 37 yards. Last week, second-year cornerback Vernon Hargreaves moved into the slot for the Buccaneers, with Robert McClain switching to the outside. McClain is now in the concussion protocol so Hargreaves may move back outside against the Panthers. However, if he is in the slot on Sunday, he will likely have some coverage responsibilities with McCaffrey. Hargreaves broke up two passes against the Bills, a single-game season high.
Buccaneers WR Mike Evans vs. Panthers CB James Bradberry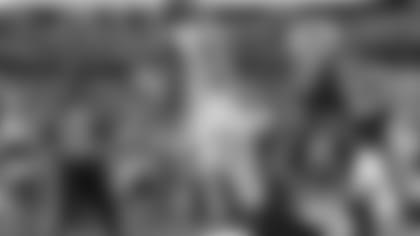 Carolina's defense has done well against the pass, ranking fourth in the NFL with 180.7 net yards allowed per game, and they've done so despite already facing the second (New England), third (New Orleans) and ninth (Philadelphia) ranked aerial attacks in the league. That's an indication that Carolina has stabilized the secondary after last year's upheaval following the sudden departure of Josh Norman. James Bradberry, who starts at left cornerback, is leading the way with 34 tackles and four passes defensed, though the only interception notched so far by Carolina belongs to linebacker Luke Kuechly. Now Bradberry and the Panthers have to face the NFL's number-one ranked passing attack and its centerpiece of Mike Evans. Evans leads a stacked corps of pass-catchers with 34 receptions for 459 yards and four touchdowns, and he has scored in each of the last two games. Evans is especially adept at the contested catches in tight spaces in the end zone but the 6-1, 212-pound Bradberry has good size to make that sort of play even more difficult.
Panthers TE Ed Dickson vs. Buccaneers S Justin Evans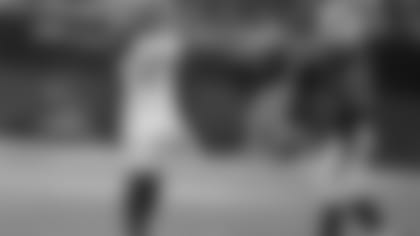 Carolina is currently without one of its most important offensive pieces, tight end Greg Olsen, who led the team with 88 catches for 1,073 yards. The Panthers are still getting production out of the position, though, because eighth-year veteran Ed Dickson has stepped up with 18 catches for 325 yards. While it's true that more than 50% of that yardage total came in a single 175-yard performance at Detroit in Week Five, Dickson has caught at least three passes in each of the last four games. Tampa Bay's pass defense has fared pretty well against tight ends this year, but Buffalo's pair of Nick O'Leary and Logan Thomas each had a big catch in last Sunday's game against the Buccaneers. Tampa Bay has rotated its four primary safeties this season, and that rotation has evolved over time due to injuries, but in Buffalo rookie Justin Evans was the only one of the four to play every snap. He's likely to see a lot of action again on Sunday against Carolina and will be instrumental in helping the defense keep Dickson from doing his best Greg Olsen impersonation.