The 4-10 Tampa Bay Buccaneers head to Charlotte in Week 16 for a season rematch with the 10-4 Carolina Panthers. Here a few individual matchups that could be critical as the Buccaneers try to finish the season strong against a division opponent:
Buccaneers WR Chris Godwin Jackson vs. Panthers CB Daryl Worley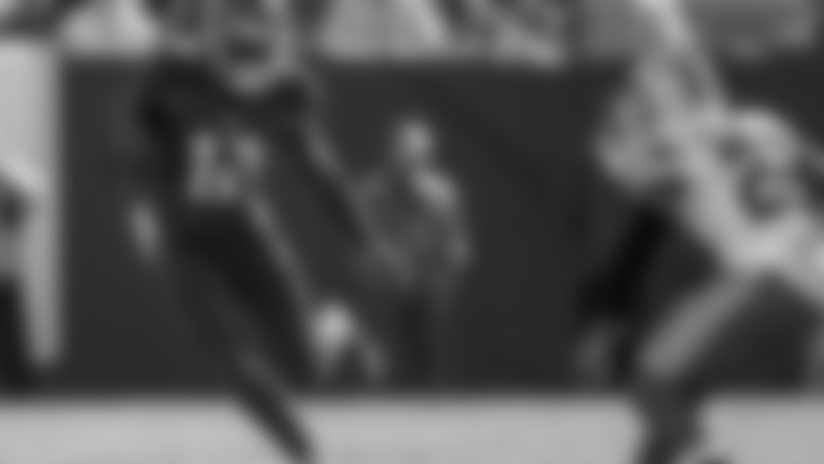 In the spring of 2016, not long after they had made the surprise decision to rescind the franchise tag on Josh Norman, the Panthers used three straight draft picks on cornerbacks – James Bradberry in Round Two, Daryl Worley in Round Three and Zack Sanchez in Round Five. Bradberry has clearly emerged as Carolina's number-one cornerback and Sanchez has since been released, and you'll find Worley in the middle of that spectrum. Worley starts at right cornerback but has split snaps for a good portion of the season with Kevon Seymour (though Worley played every snap last week with Captain Munnerlyn inactive and Seymour playing in the slot). Worley has 51 tackles, two picks and 10 passes defensed this season, and one of his best games of the year came in Week Eight at Raymond James Stadium when he helped hold DeSean Jackson to three catches for 37 yards. Of course, that line would look a lot different if a deep shot to Jackson hadn't been thwarted at the goal line by what looked late contact from Worley in the third quarter. Jackson suffered an ankle injury on Monday night against the Packers, so it remains to be seen if he'll be back for a rematch with Worley on Sunday in Charlotte. If not, rookie Chris Godwin would likely see a big uptick in his playing time and some one-on-one matchups with Worley. Though his opportunities have been somewhat limited this year by the combined presence of Jackson, Mike Evans and Adam Humphries – all of whom have 50-plus receptions – Godwin has performed very well when called upon.
Panthers TE Greg Olsen vs. Buccaneers S Chris Conte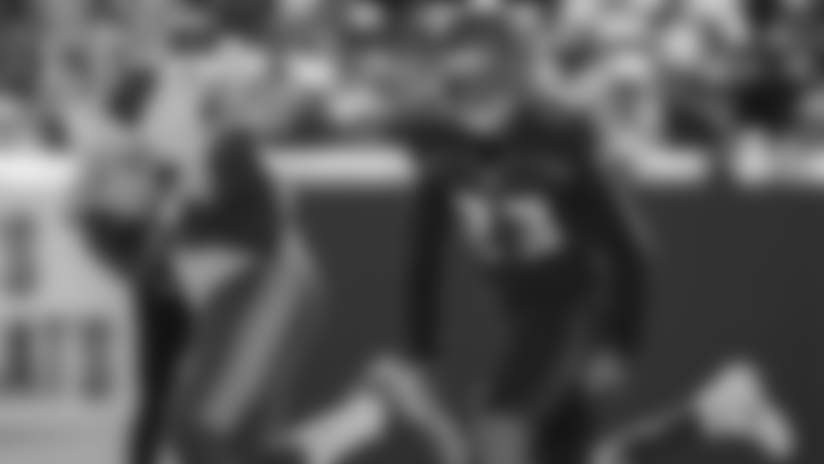 Greg Olsen was out with a foot injury when these two teams met in Week Eight, and Ed Dickson filled in with four catches for 24 yards. Olsen, of course, is a far more dynamic weapon at tight end, as evidenced by his nine catches for 116 yards and a touchdown last Sunday against Green Bay. With such weapons as the shifty Christian McCaffrey and the sizeable Devin Funchess sharing the field with Olsen, the Panthers can flood zone coverage with multiple challenges, forcing the defense to decide. Olsen is superb at finding open spaces in such situations and he had a string of three straight 1,000-yard seasons – remarkable for a tight end – coming into 2017 before he missed much of this year with that injury. Chris Conte was one of four safeties who saw playing time in Monday's game against the Falcons, but two of those players – rookie Justin Evans and veteran T.J. Ward – finished the game on the sideline with leg injuries. Conte is the surest bet to be patrolling the Bucs' secondary, and he has the size and athleticism to match up with Olsen. Conte's seven passes defensed in 2017 are the second most among Buc defenders and the most of any Tampa Bay safety.
Buccaneers T Donovan Smith vs. Panthers DE Mario Addison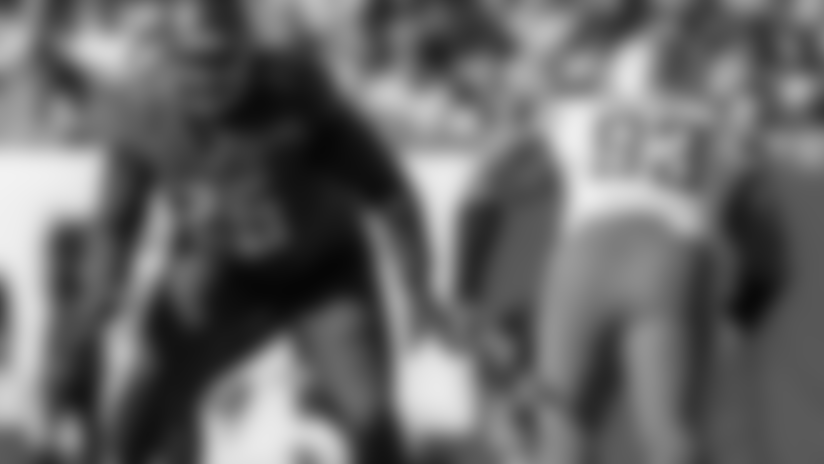 Julius Peppers returned to Carolina this year and immediately settled into a role as a pass-rush specialist. Originally, the Panthers were starting Charles Johnson and Mario Addison and bringing in Peppers on passing downs. Now that Johnson has been suspended by the NFL, Peppers and Addison are the starting duo, and they each have 10 sacks. The Hall of Fame-bound Peppers has always been comfortable at left end, so it's Addison that will test Donovan Smith and rush off Jameis Winston's blind side. The 30-year-old end is having a late-career renaissance, with 19.5 sacks the past two seasons, and he has been remarkably consist this year, with at least a half of sack in 10 of Carolina's 14 games. Tampa Bay's pass protection was quite good for the first three quarters of the season but Winston has absorbed 12 sacks in the last three games after several O-Line starters were lost to injured reserve. Smith is the anchor for the team's shuffled lineup up front; he'll be looking to slow down a Carolina pass-rush that has 43 sacks on the season.
Panthers RB Christian McCaffrey vs. Buccaneers LB Kendell Beckwith
Though his role in the rushing attack has gradually increased – he had 12 carries for 63 yards last week against Green Bay – rookie back Christian McCaffrey has been a big part of Carolina's passing game since Week One. Cam Newton only three for 154 yards in the Week Eight meeting, but McCaffrey led the way with five receptions for 49 yards. The Panthers use McCaffrey in a myriad of ways, but some of his most common routes are out to the flats or sharp cuts and double-moves across the middle. At some point, they will succeed in the goal of matching McCaffrey up with a linebacker in closest coverage, but the Buccaneers have good coverage linebackers. Rookie Kendell Beckwith has helped the Bucs in an impressively diverse number of ways, and he saw action as both a strongside linebacker and an edge rusher with Lavonte David out last week. Kwon Alexander, who has two picks, may be a more natural coverage 'backer, but Beckwith has broken up a trio of passes himself this season. How quickly Beckwith and Alexander can react when Newton targets McCaffrey, especially on underneath passes against zone coverage, could determine how much damage the rookie back creates in Week 16.
Buccaneers RB Peyton Barber vs. Panthers LB Luke Kuechly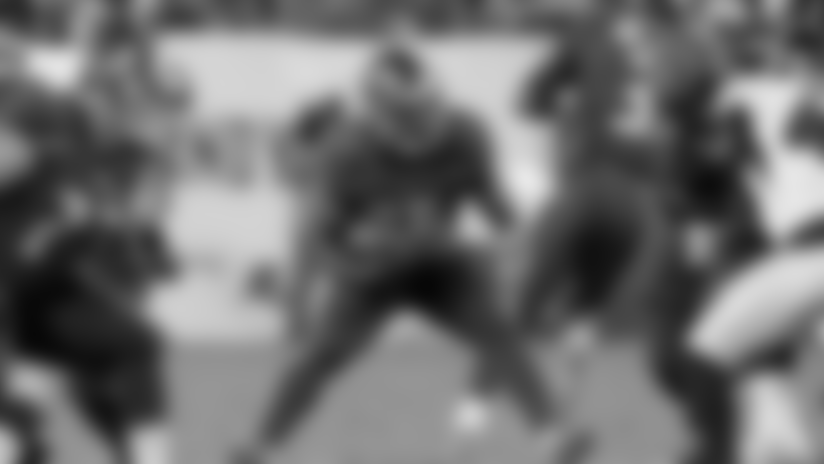 As the Bucs' have dealt with the disappointment of their playoff hopes fading away in the season's last third, one bright spot has been the emergence of second-year running back Peyton Barber. Over his last three games, Barber has 213 rushing yards and has averaged a healthy 4.4 yards per tote. He has created a lot of yards after contact, breaking tackles to turn four-yard gains into eight-yarders. Panthers star Luke Kuechly is one of the best run-stopping linebackers in the entire NFL, and he doesn't often let opposing running backs break his tackles. Kuechly leads Carolina's defense in both tackles overall (107) and stops in the running game (58) and he had a big game against Tampa Bay two months ago with eight stops, one tackle for loss, one interception and one fumble recovery. The Buccaneers' rushing attack scuffled for much of the season but has been better of late, averaging 127.3 yards per game over the last three weeks. That newfound productivity will be tested against Kuechly and a Carolina defense that is only allowing 91.6 rushing yards per game.
Panthers KR Kaelin Clay vs. Buccaneers S Josh Robinson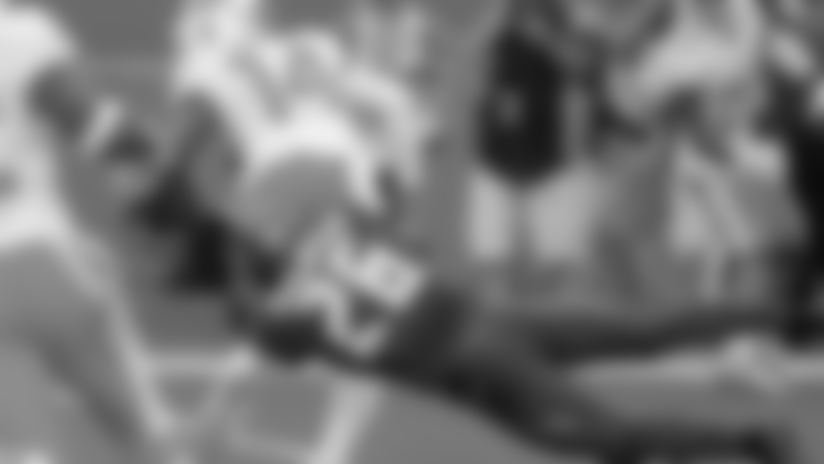 The Buccaneers drafted Clay out of Utah in the sixth round in 2015, thinking he could show the same big-play ability in the return game that he did as a Ute. Clay didn't make the Bucs' roster as a rookie but resurfaced in Baltimore later that year. The Panthers signed him this spring but later traded him to Buffalo, and when the Bills chose to release Clay in October Carolina brought him back. They haven't regretted the decision. Clay's first game for the Panthers was in Tampa, and he returned three punts for 22 yards. Three weeks later, Clay helped Carolina beat the Jets with a 60-yard punt return for a touchdown in the fourth quarter. Tampa Bay's punt coverage team has been good this year, allowing just 6.3 yards per runback, and it got special teams captain Josh Robinson back from injury last week. Hamstring issues have slowed Robinson in his second season in Tampa but last year he was easily the team's best cover man on kicks. The Buccaneers can't afford to give up big plays on special teams in what will likely be a three-hour field position battle like the last three Tampa Bay-Carolina matchups.