The 2-5 Tampa Bay Buccaneers head back out on the road in Week Nine to take a crack at the first-place team in the NFC South, traveling to New Orleans to face the 5-2 Saints. Here a few individual matchups that could be critical as the Buccaneers try to get their first road win and first division victory of the 2017 season:
Saints RB Alvin Kamara vs. Buccaneers LB Lavonte David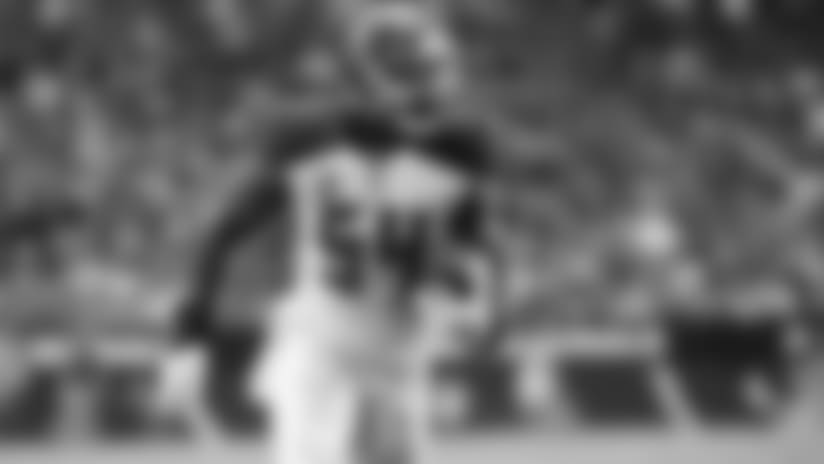 The New Orleans player that Tampa Bay most needs to contain is quarterback Drew Brees, of course, and this year Brees loves throwing to his running backs. After number-one wideout Michael Thomas, the Saints next two leading pass-catchers are backs Alvin Kamara and Mark Ingram. Both are weapons in the backfield and out running routes, but Kamara's share of the offensive load appears to be increasing as the season goes on. The rookie averaged roughly four yards a carry through the Saints' first four games but nine per outing over the last three, and he has better per-carry (5.8) and per-catch (8.3) averages than Ingram. The Saints have been making frequent use of the screen pass with both of their backs this season. Lavonte David is part of a linebacking trio that is the strength of the Bucs' defense, and he's probably the best of the bunch in pass coverage. Since his return from injury three games ago, David has forced and recovered fumbles by two different running backs, Adrian Peterson and LeSean McCoy.
Buccaneers QB Jameis Winston vs. Saints S Kenny Vaccaro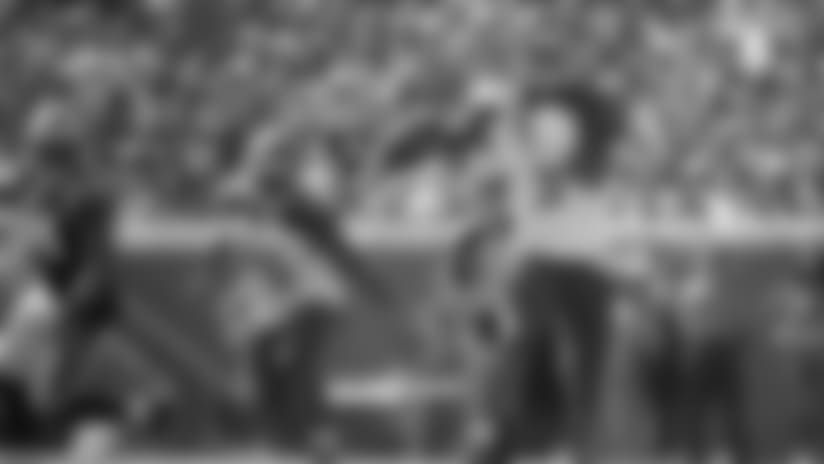 Jameis Winston has played two complete games since suffering a shoulder injury in Arizona in Week Six. He had a very strong outing in Buffalo in Week Seven but his performance suffered in the Bucs' 17-3 loss to Carolina this past Sunday. If he is cleared to play again this weekend, he'll be facing a Saints defense that is tied for fifth in the NFL with nine interceptions. Safety Kenny Vaccaro leads the way with three of those picks, including two in the last three games. Vaccaro is a very versatile defender for the Saints, as he starts at strong safety but plays in the slot in the nickel defense, and that keeps him around the action. Of the six interceptions that Winston has thrown in 2017, three have been caught by safeties, so Vaccaro could be his number-one concern among Saints defenders on Sunday. The fifth-year safety looks like he could be on his way to a career year, as he has already set a personal single-season high in picks and tied his high-water mark with seven passes defensed. In addition, he has a forced fumble, a fumble recovery he returned for a touchdown, five tackles for loss and half a sack…and he just happens to be the Saints' leading tackler.
Saints WR Ted Ginn vs. Buccaneers CB Ryan Smith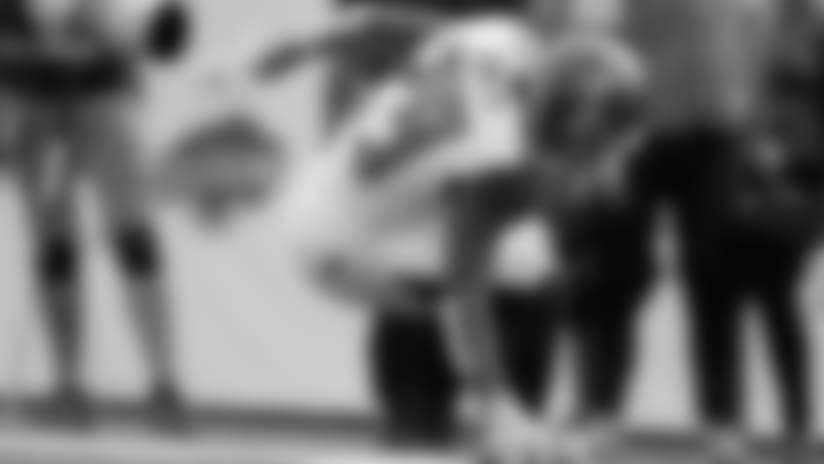 New Orleans traded Brandin Cooks to New England in the offseason but found a new deep threat in former Panther Ted Ginn, who had averaged 15.3 yards per catch over three seasons in Carolina (separated by one year in Arizona). Hooking up with Brees has pushed that number even higher, as Ginn has a 17.5-yard average on 24 catches. That's the fourth-best mark in the NFL and it would be the best average of his career if he maintains it for the rest of the season. Ryan Smith made just his second NFL start this past Sunday against Carolina and had a good outing that included a pair of passes defensed. One of those was a very deep pass down the middle of the field on which he showed great closing speed to knock it away from another fast pass-catcher, Curtis Samuel, at the last moment. The Buccaneers will be watching the health of cornerbacks Brent Grimes and Robert McClain, both of whom were sidelined this past week. If one or both are out again, Smith will once again play a very important role in the Bucs' defense.
Buccaneers WR Mike Evans vs. Saints CB Marshon Lattimore
Just like the Buccaneers were thanking good fortune when tight end O.J. Howard fell to #19 in this year's draft, the Saints were thrilled to have the top-rated cornerback, Ohio State's Marshon Lattimore, still available to them at #11. Lattimore has stepped right in and started every game at right cornerback, recording 27 tackles, two interceptions and seven passes defensed. In the majority of New Orleans' games this year, Lattimore has stayed on the defense's right side, with former undrafted free agent Ken Crawley playing left corner. However, the rookie shadowed the top opposing receiver when the Saints played the Giants and the Patriots, so the Saints could choose to have him do so this Sunday against Evans, another one of the league's premiere receivers. Evans leads the Buccaneers and is 10th in the NFL with 519 yards on 39 receptions and can be a matchup nightmare for any cornerback, rookie or not.
Saints G Senio Kelemete vs. Buccaneers DT Gerald McCoy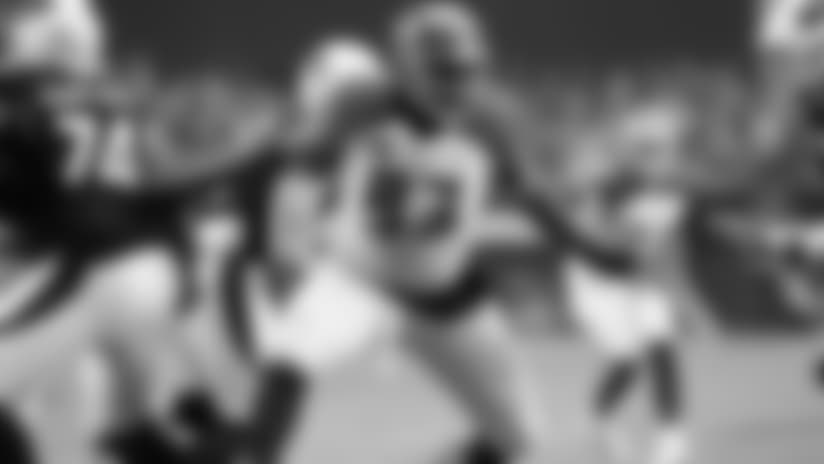 New Orleans has sunk a lot of valuable resources into its offensive line, which makes sense when your team has a quarterback like Brees who can dissect almost any defense given just enough time. It's working again in 2017, as Brees has been sacked just seven times while completing 71% of his passes. Both tackles and the left guard are first-round draft picks from the past five years, while center Max Unger came over in the blockbuster Jimmy Graham trade in 2015. The newest addition to the line was right guard Larry Warford, signed as an unrestricted free agent from Detroit this past spring, but Warford missed the last game due to injury and may be out again this weekend. If so, reserve Senio Kelemete could be a softer spot in that line, relatively speaking. The Buccaneers' pass-rush has not generated much pressure this year, but its best backfield penetrator is Pro Bowl defensive tackle Gerald McCoy, who has two of the team's seven sacks. As when the team faced the Patriots and Tom Brady in Week Five, this is another game in which pressure on the passer is most effective coming up the middle so that Brees is forced to move from his spot and can't step up in the pocket. McCoy will get snaps against both guards based on the offensive formation and could have his best luck against the new man in the lineup.
Buccaneers RB Doug Martin vs. Saints LB A.J. Klein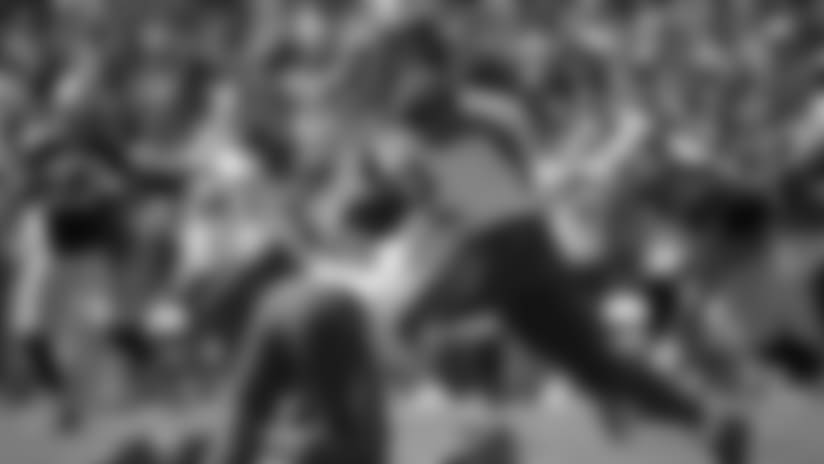 Doug Martin has looked sharp in four games since returning from his suspension, but his overall numbers haven't been overwhelming due to inconsistent run-blocking, game situations and penalties that have erased a couple big plays. The Saints' defense could be just what Martin needs to have his first huge game of 2017, as they are giving up 120.3 yards per game on the ground and 4.9 yards per carry. New Orleans ranks 21st and 30th in those two categories, respectively. Former Panthers linebacker A.J. Klein will try to keep Martin from breaking out. Getting the most extensive playing time of his career as the Saints' SAM linebacker after coming over from Carolina as an unrestricted free agent, Klein has 37 tackles to rank second on the team, just one behind Vaccaro. That includes 25 stops on running plays, which is the highest of any Carolina defender. If Martin leaves the backfield on a pass route, Klein could still present a problem, as he has notched four passes defensed this season, most among New Orleans linebackers.