The 1-0 Tampa Bay Buccaneers will visit U.S. Bank Stadium for the first time on Sunday to take on the 1-1 Minnesota Vikings in Tampa Bay's first road game of the season. Here are a few individual matchups that could play a key role in determining the outcome of the Bucs' Week Three road trip:
Vikings RB Dalvin Cook vs. Buccaneers LB Kendell Beckwith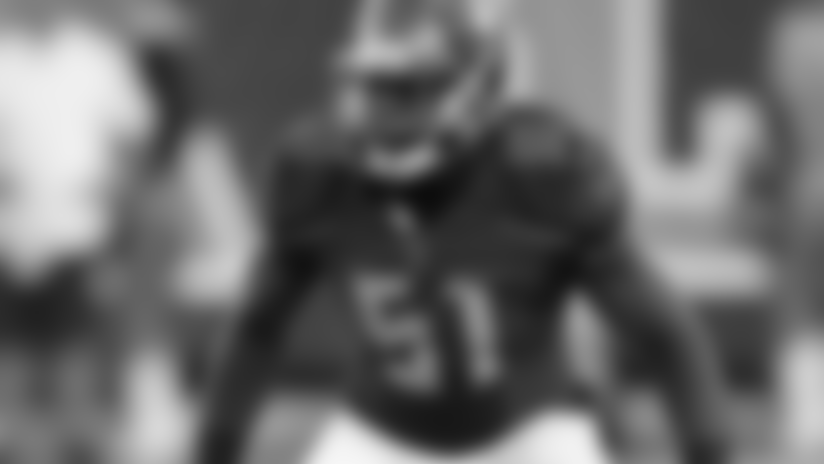 This matchup features a pair of fast-starting rookies, both of whom were Day Two draft picks who fell a little farther than originally expected. Cook, long considered a likely first-round pick, landed with the Vikings in Round Two and through two games is the NFL's third-leading rusher with 191 yards. It's been a bit of boom-or-bust for Cook; despite being dropped for a loss on nine of his 34 carries, he is still averaging an excellent 5.6 yards per tote. In the Buccaneers' belated season opener last Sunday, it quickly become clear that the hard-hitting Beckwith, a third-round pick who dropped due to a knee injury, is going to be a key addition to the Bucs' run defense. He started on the strong side but moved into the middle after an injury to Kwon Alexander. Beckwith's first NFL game included five solo tackles, two tackles for loss and a pass defensed.
Buccaneers TE O.J. Howard vs. Vikings S Harrison Smith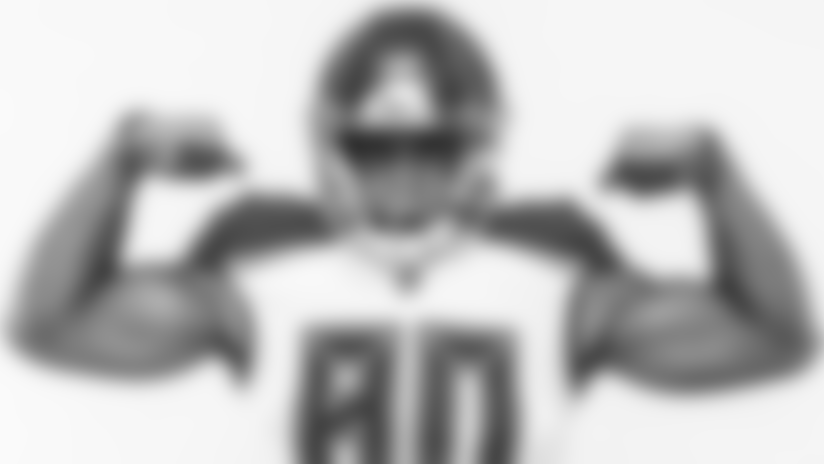 Some NFL analysts believed Cook's likely first-round landing spot would be in Tampa, but that became a moot point when Howard, the highly-coveted Alabama tight end, slipped to pick #19. Howard had just three targets and one catch in his Buccaneer debut, but he was on the field for 65% of the team's snaps, more than any other skill-position player other than Mike Evans. Jameis Winston actually threw in Howard's direction on his first pass attempt of the season, and it's likely that Winston will look to the dynamic rookie more and more. That could happen this week in Minnesota, although Pro Bowl safety Harrison Smith could throw a wrench in those plans if Harrison tries to work down the seams. Smith has 11 tackles and a pass defensed through the Vikings' first two games. Smith may be one of the NFL's best safeties against the run but he also has 12 interceptions in five-plus seasons.
Vikings T Mike Remmers vs. Buccaneers DE William Gholston
These two were briefly teammates in 2013, Gholston's rookie campaign. Remmers started that year on Tampa Bay's practice squad but was signed off of that crew to the Chargers' active roster in October. His career has been on an upward trajectory even since, leading to two seasons as a starter in Carolina (playing right and left tackle) and a big deal from the Vikings in free agency this spring. The Vikings have largely reworked their line after a rough 2016 season, and Remmers has been installed at right tackle. As noted above, the Vikings' front line has helped the team's rookie tailback get off to a fast start. Remmers will have to deal with the Bucs' best run-stuffer up front in William Gholston, who also got a lucrative new contract in free agency this year. It was clear in the opener why the Bucs wanted to keep Gholston around, as his constant ability to set and hold the edge – not to mention his five tackles and one TFL – helped limit the Bears to 20 rushing yards on 16 attempts.
Vikings KR Jerick McKinnon vs. Buccaneers CB Josh Robinson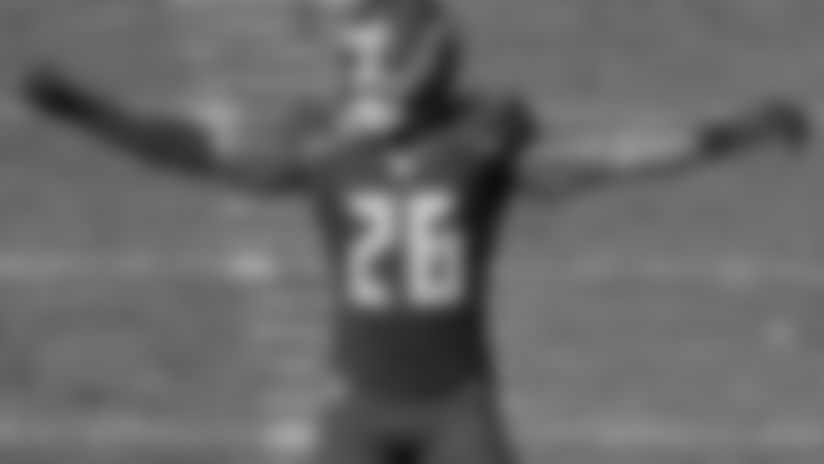 The Vikings' special teams boasted the NFL's top kickoff returner in 2016, but Cordarrelle Patterson took his 31.7-yard return average to the Oakland Raiders in the offseason. Obviously, the blockers on the Vikings' return unit are quite skilled as well, because RB Jerick McKinnon has stepped in as the new return man and is already fifth in the NFL in that category, with an average of 26.7 yards per runback. McKinnon has that high average despite not having a single return longer than 39 yards. The Buccaneers got Josh Robinson from the Vikings in free agency in 2016 and he has since become the team's kick-coverage ace (and its special teams captain in 2017). The Bucs will probably ask kicker Nick Folk to try to force as many touchbacks as possible in the Vikings' dome (Folk had four touchbacks on six kicks Sunday) but when McKinnon does bring it out, he'll have to get past Robinson.
Buccaneers RB Jacquizz Rodgers vs. Vikings LB Eric Kendricks
The Vikings' run defense has been good so far in 2017, allowing 81.0 yards per game and just 3.06 yards per carry to rank 11th and seventh in those categories, respectively. Eric Kendricks, one of the league's better run-stopping inside linebackers, is a big reason why. He led the team in stops with 117 last year and has 15 so far in 2017, including seven assists on running plays, indicating that he is doing a good job of getting to the ball and helping with gang tackles. The Buccaneers' rushing attack was more persistent than explosive in the opener, racking up 117 yards but just 3.4 per carry. That was more than good enough to bleed out a 29-7 blowout, and Rodgers led the way with 67 yards on 19 carries. He'll be the lead back again in Week Two with Doug Martin still serving a suspension, though second-year man Peyton Barber should get into the mix as well. The Bucs went to Rodgers when they had the ball on the goal line Sunday, and he was able to power it in for the score.
Vikings WR Adam Thielen vs. Buccaneers CB Brent Grimes
Thielen and Grimes are a pair of former undrafted free agents who have crafted very good NFL careers. Grimes has been among the league's best cornerbacks for years, and he led the league in passes defensed with 24 in his first season as a Buccaneer in 2016. If Grimes is matched up against Thielen he'll give up about six inches in height differential, but he routinely makes up for that with his amazing athleticism and leaping ability. Thielen first made the Vikings' roster in 2014 but his breakout season came last year when he made 10 starts and caught 69 passes for 967 yards and six touchdowns. Through two games in 2017, he's on pace to blow past 100 catches and 1,000 yards for the first time in his career. With 201 yards on 14 catches already, Thielen has racked up more receiving yards this season than every player not named Antonio Brown.