Two weeks into November and Mike Evans is not only making a strong case for NFL Rookie of the Month, but also throwing his cap into the Offensive Rookie of the Year discussions.
So far in November, Evans has racked up 14 receptions (T-sixth among all NFL players), 249 yards (second in NFL), and three touchdowns (T-first in NFL). He is also living up to the "Dunkaneer" moniker handed out by so many after May's draft with a stunning 16 yards per catch coming through the air, meaning he is making big plays when targeted on deep balls.
Currently, Evans has 39 catches for 585 yards through just eight games played. If he maintains his 73.1 yards per game average, he'll end the year with 1,096 receiving yards. That would be the most receiving yards by an NFL rookie since Tampa Bay's Michael Clayton in 2004. He would also be just the sixth rookie since 2000 to cross the 1,000-yard mark.
Of course, this article is about Evans through the fine month of November, which (should he keep his spectacular two-game pace) would end with 622 yards, the 11th highest single-month total in NFL history.
While unlikely that that number will be met, his great start to the month should be noted and it got us to thinking about some of the other greatest months posted by rookies in Buccaneers history. Take a look at some of these incredible one-month performances.
1) DT Santana Dotson, September 1992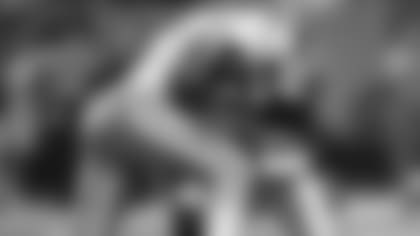 30 tackles, 6.0 sacks, 3 tackles for loss, 1 fumble recovery TD
It took Dotson just four games to break the Buccaneers rookie single-season sack record. He returned a fumble recovery 42 yards for a touchdown and recorded a sack in his fourth game of the season, earning him NFC Defensive Player of the Week honors. Dotson would go on to end the season with 10 sacks along with the NFLPA/USA Today NFC Rookie of the Year Award and the Sporting News NFL Rookie of the Year Award.
2) RB Cadillac Williams, September 2005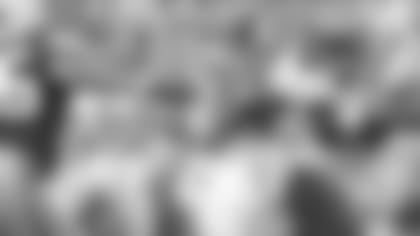 88 carries, 434 rushing yards, 4.93 yards per carry, 2 TDs
When your month ends with a phone call from Canton asking to ship your shoes to the Pro Football Hall of Fame, you've done something pretty remarkable. In three games, Cadillac's 434 yards was the most by any player in NFL history through their first three games.
He sealed the victory of his first-ever NFL game with a 71-yard TD run in the fourth quarter on his way to a 128-yard performance. He has 128 and a score in Week Two, then a 158-yard day the following week, helping the Bucs top the Packers for the first time in 16 years.
3) WR Karl Williams, December 1996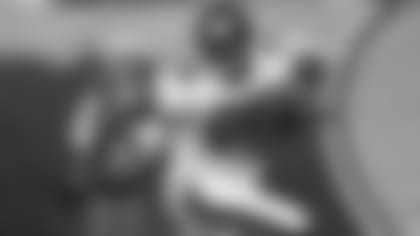 KR: 214 yards, 30.6 yards per return
PR: 233 yards, 25.6 yards per return
In the final month of 1996, Williams was called upon to take over kick and punt return duties and ended up becoming the NFL Special Teams Player of the Month. In the season finale against Chicago, Williams took a punt back 88 yards for a touchdown, which at the time was the longest punt return in team history AND just the second kick return TD of any kind in team annals. He would end December with three of the five longest kickoff or punt returns in Bucs history at the time.
4) QB Shaun King, December 1999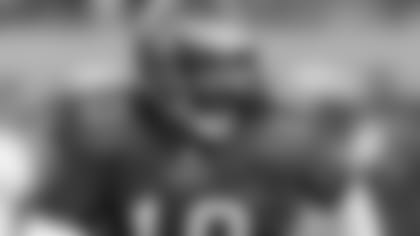 843 yards, 6 TDs, 4 INTs, 64% completion percentage, 4 wins
A memorable month doesn't have to revolve around gaudy statistics or awards. Case in point, Shaun King's gritty month of December when he was called upon to replace the injured Trent Dilfer and start for a 7-4 team in a four-way division battle with Detroit, Green Bay and Minnesota.
In his first career start, he led the Bucs to a 24-17 win over the Vikings on Monday Night Football. The next week he helped defeat topple the Lions with 297 yards and two TDs. He capped of the season with a 20-6 win (a January 2nd game that was considered part of December for league award purposes) that won the Bucs a division title and first-round bye.
5) FB Mike Alstott, November 1996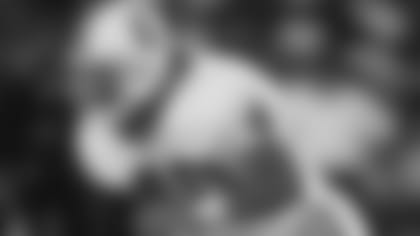 99 rushing yards, 23 receptions, 220 receiving yards, 3 TDs
Alstott's rookie November performance helped the Bucs win three of their four games after a 1-8 start in Tony Dungy's first year at the helm. His touchdown and 121 yards from scrimmage in Week 10 helped the Bucs beat the Oakland Raiders for the first time in franchise history. Alstott found the end zone in three consecutive games, all Bucs wins, and would end November named the NFC Offensive Rookie of the Month.