Biehl joins the Buccaneers with 16 seasons of NFL experience, including the last 13 seasons with the San Diego Chargers (2001-13). Biehl worked as the club's assistant director of college scouting for six seasons (2008-13), after being promoted from college scout (2001-07), where he scouted the Midwest region of the country. Over that span, the Chargers had the eighth-most wins in the NFL, won five AFC West division championships and made six playoff appearances.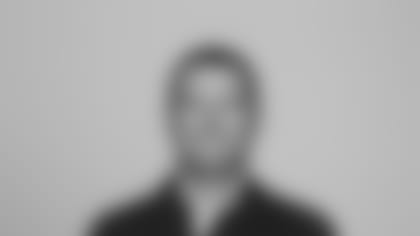 "I have great respect for Mike's professionalism, work ethic and knowledge of players that I have seen firsthand while scouting over the past 13 years," said Buccaneers General Manager Jason Licht. "He's coming from an organization that has been among the winningest and most successful in the NFL during his time there and whose foundation has been built around draft picks, which was important as we researched all candidates."
Prior to his time with the Chargers, Biehl spent three seasons (1998-2000) working in the Buffalo Bills' personnel department, during which time the Bills had the NFL's sixth-best record and qualified for the playoffs twice.
An Illinois native, Biehl attended Illinois State University, where he earned a bachelor's degree in finance and a master's in sports management.
Mike and his wife, Kim, have two children: son, Nathan, and daughter, Kendall.