With the Chicago Bears paying extra attention to Mike Evans, the NFL's touchdown receptions leader, Tampa Bay quarterback Jameis Winston turned his attention elsewhere during Sunday's 36-10 Buccaneer victory. Winston's favorite targets: tight end Cameron Brate and wide receiver Adam Humphries, who combined for 12 catches, 130 yards and a touchdown. (Evans still gained 66 yards on four grabs on what was a "quiet" afternoon, for him.)
Brate led the way with 84 yards and a score on seven catches, setting personal single-game highs for receptions and yards. His 10-yard touchdown catch in the second quarter was his fifth trip to the end zone this year, which is already tied for the fourth most by a tight end in a single season in Buccaneer annals.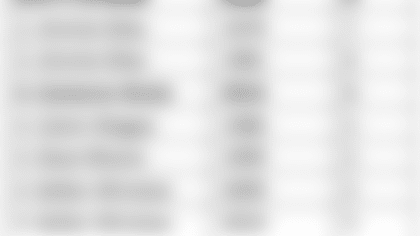 Humphries caught five passes for 46 yards, the exact same totals he posted in the team's previous game against Atlanta, though he also scored in the Falcons contest. Nine games into the season, Brate and Humphries have nearly identical receiving totals, other than touchdowns. Each has 35 receptions and Humphries has 383 yards to Brate's 375. Both players entered the league as undrafted free agents with the Buccaneers, Brate out of Harvard in 2014 and Humphries out of Clemson a year later.
Both Brate and Humphries are on pace to have the best receiving totals ever for a Buccaneer player who entered the league as an undrafted free agent. They're already in the top 10, as evidenced in the chart below, which is ranked by receptions. Humphries needs just six more catches to break the record for an undrafted Buccaneer wideout.
Brate and Humphries are also both among the top 10 in receptions in the entire NFL this season among undrafted players. The Buccaneers and San Diego Chargers are the only teams with two players on that top 10 list.
Brate and Humphries are both on pace to catch 62 passes this season. Even if neither quite keeps up that pace, if they both get to 50 receptions it will mark a rare dual accomplishment. The Buccaneer duo would be just the ninth pair of undrafted teammates to each catch 50 passes in the same season since the 1970 AFL-NFL merger. Washington's Gary Clark and Ricky Sanders did it four times, and San Diego's Antonio Gates has done it five times with four different teammates, twice with Danny Woodhead. There have been 13 instances of undrafted teammates catching 50+ passes apiece since the merger.
Both Clark and Sanders actually played in the USFL first and were selected by the Redskins in the 1984 Supplemental Draft of USFL and CFL Players. They were never taken in an NFL Draft, which is why they appear on this list.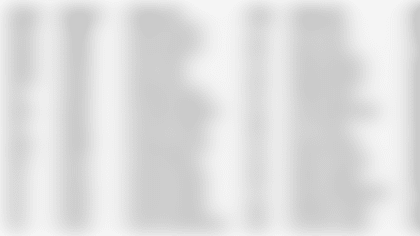 Brate also snared touchdown passes in the Buccaneers' Week Eight Game against Oakland and Week Nine contest versus the Falcons. That makes him the first Tampa Bay tight end to catch touchdown passes in three consecutive games in the same season since Dave Moore did it in 1997 against Indianapolis, Atlanta and New England.
On Sunday against the Bears, each of Brate's six catches gained at least 10 yards and every one of them resulted in a first down. Three of the seven converted third downs, as the Bucs were eight of 15 in that regard during the victory. This season, 68.6% of Brate's catches have resulted in first downs, the eighth-highest total among tight ends in the NFL.
Moreover, Brate's single-game performance on Sunday was one of the best by any player this season in terms of picking up first downs in the passing game. He is just the sixth player and just the second tight end this season to catch at least seven passes in a game and have all of them result in first downs. Julio Jones has done it twice.
Brate is not among the league's top 10 in terms of catches on third downs. However, he has been extremely efficient when he has been targeted in those situations. According to Statspass, Brate has been targeted 16 times on third downs and 12 of those targets have resulted in receptions. Among all players with at least 10 third-down targets, that's the eighth-highest catch percentage in the NFL.