After the San Francisco 49ers took a 14-0 lead in the first quarter, scoring on two of their first four possessions, Tampa Bay's defense tightened up considerably. Only one of the 49ers' final eight drives resulted in points (a fourth-quarter field goal that temporarily shrunk the Bucs' lead to 10 points), and that was the only one of the eight that lasted more than six plays.
San Francisco was able to run for 160 yards and average 5.7 yards per carry, much of that due to the scrambling and zone-read keepers of quarterback Colin Kaepernick. The Niners never mounted much of a passing attack, as Kaepernick threw for just 143 yards and was sacked four times for 30 yards. In addition to better pressure up front in the second half, Tampa Bay's secondary was also sharp, knocking down eight passes.
Two of those passes defensed belonged to cornerback Brent Grimes, who is now tied for fourth in the NFL in that category. He has been on a roll, recording seven passes defensed over the Bucs' last three outings. Grimes isn't far from the league lead on the PBU list, and all of the players above him have already played seven games to his six.
Most Passes Defensed, NFL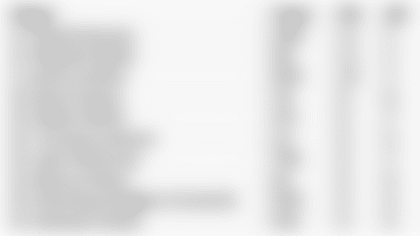 Grimes was one of Tampa Bay's key acquisitions in free agency this past spring. In  his six games as a Buccaneer so far, he has already registered multiple passes-defensed in four of them. That includes the last three, as he also had two PBUs against Carolina in Week Five and three against Denver in Week Four.
That sort of weekly disruption of the opposing passing game is something the Buccaneers' defense hasn't seen in a while. According to press box totals compiled by Statspass, the last Buccaneer defender to break up two or more passes in three straight games was Brian Kelly in 2004. Pass defensed totals are only available through the 1994 season, but since then Grimes is just the fifth Buccaneer to have a streak of three or more games with two or more passes batted down. In addition to Kelly, Donnie Abraham did it twice in 1999 and once in 2000, Ronde Barber did it twice in 2001 and Charles Dimry did it in 1995.
According to press box totals, the Buccaneers' single season record for passes defensed is 25 by Donnie Abraham in 1999. Hall of Fame-bound cornerback Ronde Barber had a personal best of 24 in 2001, and Ricky Reynolds hit that same mark in 1992. No Buccaneer has topped 20 since Barber hit it exactly in 2005. Grimes is on pace to break up 24 passes through 16 games.
One of the Bucs' eight passes defensed on Sunday was actually an interception by Bradley McDougald in the second quarter, which led to a Roberto Aguayo field goal. The Buccaneers scored a total of 13 points off three takeaways, which tied for the most the team has posted in a game this season. Two takeaways against the Rams in Week Three led to a pair of touchdowns but one of them was followed by an errant PAT, leading to a total of 13 points.
The Bucs secured those three turnovers one game after taking the ball away from Carolina four times. After getting just two takeaways through the first four games of the season, Tampa Bay has come away with seven in a two-game span. That marks the first time in three years that the Bucs have recorded at least three takeaways in consecutive games. They last did it against Atlanta and Detroit on Nov. 17 and Nov. 24, 2013.
McDougald's interception stopped a San Francisco drive that had crossed into Buccaneer territory, but the visitors' other two takeaways – fumble recoveries by Keith Tandy and Gerald McCoy in the third quarter – occurred on the 49ers' half of the field. Tandy's recovery occurred at the San Francisco 36 and resulted in a short field goal drive; McCoy's recovery was at the Niners' 27 and was followed by a quick touchdown march.
Those were two consecutive possessions for the Buccaneers' offense that started inside the opponents' 40-yard line. Through the first five games of the season combined, Tampa Bay's offense had started only two drives inside the opponents' 40.
Those turnovers also helped the Buccaneers continue a streak of 27 unanswered points after the Niners had taken that early lead. Those were the most unanswered points by the Buccaneers in a single game since they reeled off 31 straight at Seattle on Dec. 26, 2010 as part of a 38-15 victory. The Seahawks scored the game's first touchdown in that contest before the Bucs went on their run.
On Sunday, the 49ers found the end zone twice before the Buccaneers took over. The ensuing comeback was the Bucs' best in four years. The last time Tampa Bay overcame a double-digit deficit to win a game prior to Sunday was on Nov. 18, 2012, when the team got down 21-10 to the Panthers before rallying for a 27-21 victory.
In terms of the deficit overcome, that was the Buccaneers' best rally in five years. The last time the team came back to win after being down by at least 14 points was a 24-20 victory at Minnesota in which the Vikings jumped out to a 17-0 lead. Overall, Tampa Bay has now posted 15 wins in franchise history in which it trailed at some point by 14 or more points. Here are all of those games: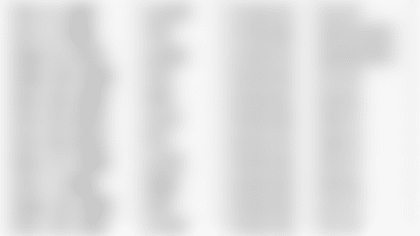 The 2009 New Orleans game listed above represents the last time before Sunday that the Buccaneers were trailing by 14 or more points at the end of the first quarter and came back to win.
That was also the second time this year that the Buccaneers have won a game after they were trailing at the end of the first quarter, also doing so against Atlanta in Week One. The Bucs are 2-1 in 2016 in such situations, a somewhat remarkable turnaround after going 1-20 in games in which they trailed after the first quarter in the previous three seasons combined.
For the first time in six games as a Buccaneer, punter Bryan Anger neither booted a 50-yard punt on Sunday nor finished with a gross punting average of at least 45.0 and a net of at least 42.0. That does not mean, however, that Anger had his first off game in a Tampa Bay uniform. Though he finished with a gross of 39.0, that was also his final net average, as he downed two more punts inside the opponents' 20-yard line and did not have a touchdown or any punt return yards against. Anger's season marks are still at 46.3 gross and 43.0 net, the latter of which ranks seventh in the NFL. Four of the six players who are ahead of Anger in the net punting rankings play their home games in the favorable kicking conditions of a domed stadium.
While Anger has posted a 43.0-yard net that, if maintained, would easily break the franchise single-season record, Tampa Bay's opponents have combined to record a net punting average of 40.5. That means the Buccaneers have a 2.5-yard advantage in that field-position battle, and that's something they have not enjoyed in a while. The Buccaneers did win that fight last year, but only by a 0.2-yard margin (38.0 to 37.8). The last time the Buccaneers were on the better end of the net punting differential by at least two yards was in 2011, when Michael Koenen put up a 40.3-yard net for Tampa Bay and their opponents finished at 37.7. In 41 seasons, Tampa Bay has only had a positive differential in net punting 16 times.
The Buccaneers evened their record at 3-3 with the win on Sunday, and all three of their victories have come on the road. This marks just the second time in team history that the Bucs' first three wins in a season have all come away from home. It also happened in 2003, which opened with a 17-0 Monday Night Football win at Philadelphia. A 12-9 overtime loss at Raymond James Stadium came next in Week Two, followed by a 31-10 drubbing of Atlanta in the Georgia Dome in Week Three, a post-bye-week 38-35 overtime loss on Monday Night Football to Indianapolis and a 35-13 victory in Washington in Week Six.
The Oakland Raiders have the most road wins so far this season, with four. The Buccaneers, Patriots, Falcons and Cowboys have three each. The Buccaneers have been trailing at some point in all three of their road wins. The Raiders are the only other team that has already won three road games this season in which they were trailing at some point.
The Buccaneers are doing well on third downs this season on defense, and in one particular respect on offense. San Francisco converted six of 15 third-down tries against the Buccaneers on Sunday (40%), which raised the overall success rate of Tampa Bay foes to 32.9%, which still ranks second in the entire NFL. Only Miami's defense, allowing a 31.3% success rate, has been better. On offense, Tampa Bay's 39.8% third-down conversion mark ranks 15th in the NFL, but the Bucs have been particularly good at converting medium-range tries – that is third downs needing six to 10 yard to convert. They faced four such situations on Sunday at Levi's Stadium and converted three of them, one on Russell Shepard's 19-yard touchdown catch. Overall this season, when the Buccaneers have faced a third down of six or more yards, they've converted 34.2% of the time, the sixth-best mark in the N