The Tampa Bay Buccaneers published their first depth chart of 2017 on Monday, a necessary step with the preseason opener in Cincinnati just four days away. It's the first Buccaneer depth chart to feature such names as DeSean Jackson, O.J. Howard and Chris Baker, and as such it is a document of some interest. It is also, however, very much a work in progress.
That is always the case in early August, when training camps are still in full swing and rosters are bursting with 90+ players. The first few iterations of the depth chart are produced to aid in coverage of the preseason games…and those very preseason games inevitably lead to changes on future versions. In fact, the document distributed by the team is actually entitled the, "2017 Tampa Bay Buccaneers Unofficial Depth Chart" [emphasis added].
"We had to release a depth chart," said Head Coach Dirk Koetter after practice on Monday. "There are a lot of places on that depth chart where you could 'slash' names together – Dirk or Scott, Scott or Dirk. There are a lot of close ones, but we've got to put something on a piece of paper right now. Now, we're not fooling anybody here. We're listing O.J. as a starter at tight end, for instance, and he's going to be a starter."
Howard is the only one of the Buccaneers' 18 rookies – including six draft picks – to be listed as a starter on the season's first depth chart. He did not displace Cameron Brate, who caught 57 passes in 2016 and tied for the NFL lead among tight ends with eight touchdowns. Under Koetter, the Buccaneers list two starting tight end positions in the absence of a fullback, and Brate occupies the other one of those two spots. The depth chart is another indication that the Buccaneers expect to make good use of Howard and Brate on the field together.
For the most part, rookies and first-year players occupy spots farther down the depth chart at their respective positions, which is also typical of a season's first depth chart. Players like safety Justin Evans, wide receiver Chris Godwin and linebacker Kendell Beckwith are battling for significant roles this year but must earn elevation over veterans and incumbent starters.
As early as the Buccaneers' 2017 depth chart is in its evolution, it still contains some interesting hints as to how the team is shaping up as the regular season approaches. Here's a position-by-position look at the team's first public effort at arranging its players on paper.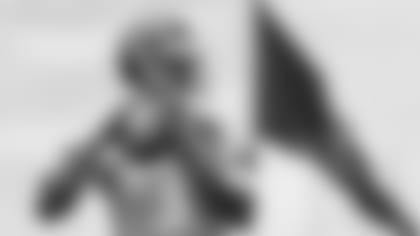 There's no mystery at the top, of course, as Jameis Winston has started all 32 games in his first two seasons and appears to be poised on the verge of stardom. The next spot, however, is certainly up for grabs, and that might be doubly important to the competitors if it proves to be the only backup spot on the regular-season depth chart.
The Buccaneers' coaching staff has chosen to use the "or" designation at three spots on the depth chart, listing a pair of names considered to be in equal standing for that spot. This is one of them. Instead of listing Ryan Fitzpatrick as second and Ryan Griffin as third, or vice versa, they share the second spot so that the printed depth chart does not suggest that one or the other is ahead in the competition.
Griffin has the edge in experience in Koetter's offense, as he has spent the last two years on the 53-man roster as a third quarterback. Fitzpatrick's edge obviously comes in the form of experience, as he has 116 career regular-season starts to none for his young counterpart. Considering that they entered camp on a level playing field, it makes sense that they would remain neck-and-neck at least until a couple preseason games have been played.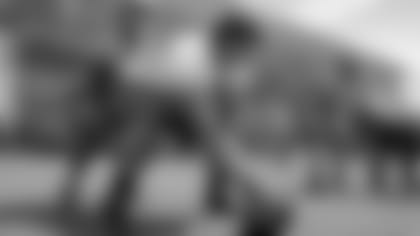 The Buccaneers essentially made Ali Marpet's move from right guard to center official back in June's mini-camp, but this is the first time it's in print. The depth chart O-Line is arranged exactly as the vast majority of training camp first-team snaps have demonstrated: left tackle Donovan Smith, left guard Kevin Pamphile, Marpet, right guard J.R. Sweezy and right tackle Demar Dotson.
Second-year players Caleb Benenoch and Leonard Wester appear to be battling for the swing-tackle reserve spot that would keep them active on game day. Benenoch is listed as the backup to Dotson and Wester as the backup to Smith, but they must learn both positions in order to be the primary reserve on game days. As has been evident on the practice field, Benenoch appears to be focusing on playing tackle – his primary position at UCLA – after working mostly at guard as a rookie.
The Buccaneers also have two former starters on their second-team line, with Joe Hawley backing up Marpet and Evan Smith behind Sweezy.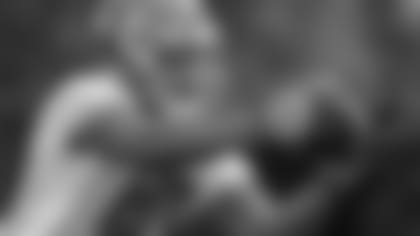 Again, Howard and Brate are both listed as starters. Howard moves ahead of veteran Luke Stocker, who is an outstanding blocker and is likely to be used in a variety of packages to emphasize that skill. The players listed behind Howard – Stocker, Alan Cross and Austin Johnson – all can take on traditional fullback duties and move around the formation. The players listed behind Brate – Tevin Westbrook and Antony Auclair – are more traditional pass-catching tight ends.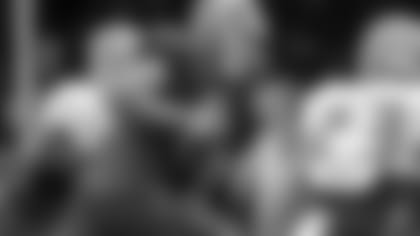 Mike Evans and DeSean Jackson are the obvious starting duo. Adam Humphries, the incumbent slot receiver, is listed behind Jackson; there is no line on a depth chart for the slot receiver spot.
The second receiver listed behind Evans is Freddie Martino, who is one of the more experienced players returning from last year's roster. Returning players Donteea Dye and Josh Huff fall in behind Humphries. The interesting name is obviously third-round rookie Chris Godwin, who has had an outstanding first training camp. Godwin is listed behind Martino, and while that's a well-earned spot for Martino it should not be seen as a knock on Godwin. As noted above, rookies are not usually given prime spots on the depth chart in the early going, no matter how bright their futures may be.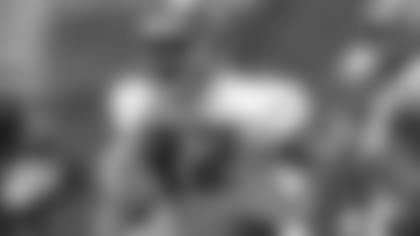 Doug Martin retains his spot at the top of the depth chart even though he will miss the first three games on a suspension carried over from last season. Behind him is the second instance of the "or" designation, with Jacquizz Rodgers and Charles Sims sharing the second spot. This is obviously important given that it will be the first spot while Martin is out.
Rookie Jeremy McNichols, a fifth-round pick is listed fourth, which would be third with Martin out, ahead of second-year player Peyton Barber. The single running back line is the most crowded one on the entire depth chart, with a total of eight names, as Barber is followed by Russell Hansbrough, Blake Sims and Quayvon Hicks.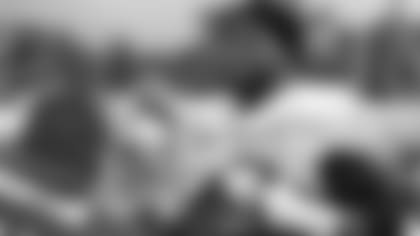 The Buccaneers have 10 players listed as ends and six as tackles, though some of those ends (Will Gholston, Robert Ayers, DaVonte Lambert) likely have the versatile to help out on the inside as well. That group of 10 does include Jacquies Smith, who is currently on the active/PUP list and is thus listed near the back of the depth chart. That's a common choice for injured players on NFL depth charts; Smith would likely be second behind Gholston if he was healthy.
Ayers and Gholston are the defensive end starters and would likely be on the field when the offense starts in a base package. The Buccaneers do not specify right and left ends, but Gholston primarily played on the left and Ayers on the right last season. Noah Spence and Ryan Russell, who are candidates to be pass-rush specialists, are listed behind Ayers. Lambert and Johnson, who are bigger ends, are listed behind Gholston.
In the middle, key free agent acquisition Chris Baker slots in next to Pro Bowler Gerald McCoy. Clinton McDonald, who has started all 31 games in which he's played over three years in Tampa, is listed after McCoy and is certain to see significant playing time. In fact, when the Buccaneers gave McCoy a day of rest on Monday, it was McDonald who soaked up most of his first-team snaps and made a big impact on practice. Space-eating defensive tackles Sealver Siliga and Stevie Tu'ikolovatu, the latter a 2017 seventh-round draft pick, are listed behind Baker.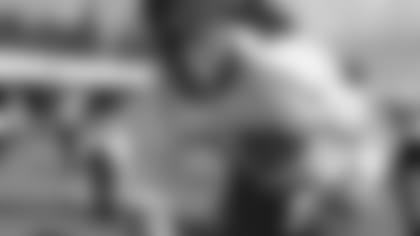 Second-year player Devante Bond and third-round rookie Kendell Beckwith have been the top competitors for the open strongside linebacker job in training camp and are listed as such on the first depth chart. Bond, who spent his rookie season on injured reserve, opened camp taking first-team reps and is still in that spot.
Beckwith has also seen a lot of camp action at middle linebacker, often working with the second team. However, the Bucs' first depth chart, stacked as it is with 91 names, doesn't list players at several different positions on offense and defense. Thus, it is holdover Adarius Glanton who slots in behind Kwon Alexander at middle linebacker. Lavonte David's primary backup on the depth chart on the weak side is Cameron Lynch, another returner from last year's roster.
Tampa Bay has a trio of young linebackers battling with Glanton and Lynch for potential reserve spots, as the Buccaneers could keep up to six players at the position depending upon special teams responsibilities. The depth chart gives an idea of where each of them might fit in on defense, with Jeff Knox playing the strong side, rookie Riley Bullough in the middle and rookie Richie Brown on the weak side.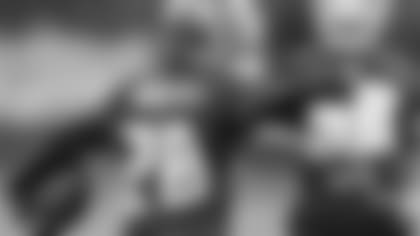 Brent Grimes and Vernon Hargreaves return as the starters and are among the surest notations on the depth chart. Ryan Smith, who spent much of his first NFL season attempting a conversion to safety, is notably listed second behind Grimes, with the returning Jude Adjei-Barimah next to him and behind Hargreaves.
Robert McClain and Javien Elliott, who have been sharing most of the first time snaps as the nickel back in recent days, are both listed on the third line of the depth chart. There is no line for the nickel back among the 11 defensive positions listed, but the winner of that job is essentially another starter.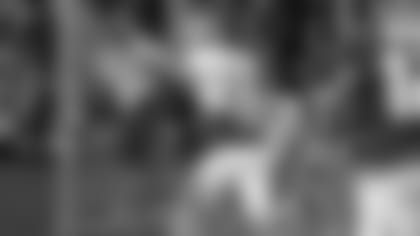 Chris Conte and Keith Tandy have taken most of the first-team snaps at safety, beginning in the offseason and stretching into the first week of training camp. In the offseason, that was partially due to minor injuries keeping rookie Justin Evans and free agent pick-up J.J. Wilcox off the field. Koetter said on Monday that Evans and Wilcox were going to start rotating in for first-team snaps this week.
At the moment, the depth chart is arranged as it has played out on the field, with Conte and Tandy first and Evans and Wilcox on the second line. The Buccaneers do not put "free" or "strong" designations on the safety lines on their depth chart, and players essentially have to learn the responsibilities of both jobs. However, Evans is specifically listed behind Conte and Wilcox is behind Tandy.
Among the four reserves at safety are two players who were listed as cornerbacks last season: Josh Robinson and Cody Riggs. Robinson signed a new contract with the Buccaneers in March after emerging as their best special teams player last year. Assuming he makes the team based on that prowess in the game's third phase again, Robinson would be a reserve who could conceivably fill in at corner or safety.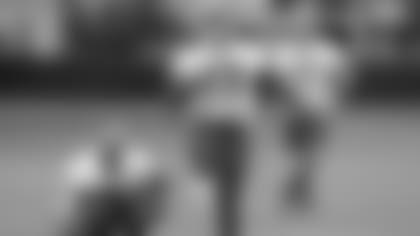 Bryan Anger is the only punter on the roster and thus has two lines to himself: punter and holder for placekicks. The placekicking job is the third on the depth chart to use that "or" designation.
That's because the battle between second-year man Roberto Aguayo and newcomer Nick Folk has not yet been decided. There will be only one spot for the two of them, and Koetter said on Monday that he would prefer to see that battle decided sooner rather than later.
Ninth-year veteran Garrison Sanborn is the only long-snapper on the Bucs' roster, so the job is clearly his. However, Glanton would be the fill-in in an emergency and is thus listed behind Sanborn on the depth chart. That could also help in Glanton's battle to retain a reserve spot on defense.
The punt and kickoff return drills on the practice field have been crowded with candidates but the team lists only four at each spot on the depth chart. The first spots are occupied by the two players that Koetter recently identified as the frontrunners: Adam Humphries on punts and Ryan Smith on kickoffs. The Buccaneers are apparently at least considering using Vernon Hargreaves on punts as he's listed second at that spot. Rookie wide receiver Bobo Wilson, listed fourth, could help himself in his quest for a roster spot by winning that job. Justin Evans, interestingly appears on the chart as the fourth kickoff return option.