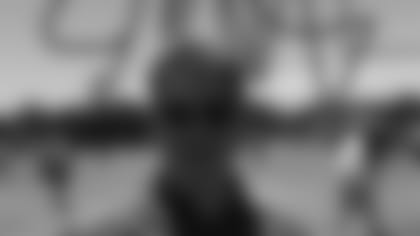 Buccaneers fans now have another way to follow exclusive, behind-the-scenes content from their favorite team. The team is officially on Snapchat at "BucsNFL", and will begin posting content on their account today for the first day of rookie mini-camp.
For those who are unfamiliar with Snapchat, it's a picture-messaging app used by roughly 30 million people around the world. Users can send pictures, videos and drawing to their followers.
The Buccaneers will be posting pictures and videos to their story throughout the season. But those pictures will only be up for 24 hours. After that, they're gone forever. Using your Snapchat camera, tap the logo above to add the Buccaneers.