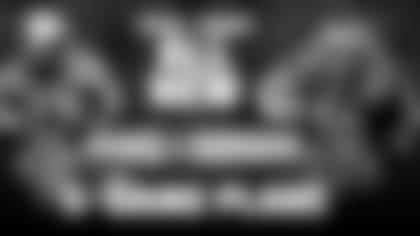 ](http://www.buccaneers.com/tickets/five-game-plans.html)
To commemorate Mike Alstott and Doug Williams, who were announced on Wednesday as the franchise's two newest Ring of Honor inductees, the Tampa Bay Buccaneers are introducing a pair of five-game ticket plans bearing their names.
The packages are available now by contacting a Buccaneers account representative at 866-582-BUCS(2827) or visiting Buccaneers.com.
The Alstott Plan includes his induction game on Oct. 4 against the Carolina Panthers, as well as home contests against the Dallas Cowboys (11/5), New Orleans Saints (12/13), Tennessee Titans (9/13), and Cleveland Browns (8/29).
The Williams Plan features his induction game on Dec. 6 against the Atlanta Falcons, in addition to home matchups against the Chicago Bears (12/27), New York Giants (11/8), Jacksonville Jaguars (10/11) and Cincinnati Bengals (8/24).