The Atlanta Falcons remained undefeated by mounting their fourth late-game comeback of the season, while the Panthers did the same by…well by enjoying their bye. Luke Kuechly may be close to returning for Carolina after a helpful week off for the team but the Saints are not only stinging from another loss but also dealing with a fresh round of key injuries.
With the division about to get a Thursday-night spotlight and the Panthers headed to Seattle to take on the defending conference champs, it's time once again to check in on the headlines from around the NFC South.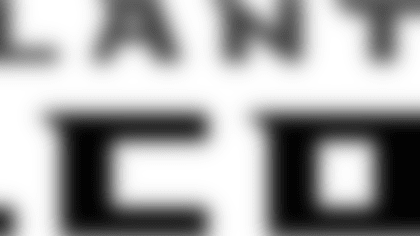 Atlanta Falcons (5-0): In Atlanta, the Falcons keep winning and running back Devonta Freeman keeps racking up the yards and touchdowns at an impressive rate. Despite recording just 43 yards and one score in the first two weeks of the season (before an injury to fellow running back Tevin Coleman), Freeman is now tied for second in the league with 405 rushing  yards and has an NFL-best eight touchdowns. Not only has the second-year back brought balance to an attack that had relied on QB Matt Ryan for years, but he has helped the offense remain prolific even with star WR Julio Jones fighting through a hamstring injury. Jones didn't practice on Monday and might not have enough time to get ready for Thursday night's game in New Orleans.
Atlanta remains undefeated despite trailing in the fourth quarter of four of their five outings. The latest comeback was a two-parter, because the huge 80-yard drive that led to Freeman's six-yard TD run and a 19-16 lead with 24 seconds left didn't quite finish off the Washington Redskins on Sunday. Washington somehow got close enough in that brief time for Dustin Hopkins to tie it with a 52-yard field goal. Atlanta's offense had another 400-yard day, but in overtime it was actually the defense that made the deciding play, as Robert Alford picked off a pass and returned it 59 yards for a touchdown. Alford has made a number of key plays for an Atlanta defense that ranks 20th in yards allowed but has been "opportunistic" all season.
Uncharacteristically, Ryan threw two picks and had a passer rating of 55.9 against Washington, but he led the big drive when Atlanta needed it, as the Falcons have found a way to keep winning even when not at their best.
Speaking of awards, QB Cam Newton is starting to hear his name mentioned in the early league MVP conversation, though the Panthers are trying not to "listen to the noise." Head Coach Ron Rivera does think that Newton has taken his game to another level in 2015.
"It's his best complete football as far as how he's doing things, the command he has of the game and of what we're doing on the offensive side," Rivera said, via the team's official website. "He's understanding how people are trying to attack and then putting us in the best position to have success. His decision-making process – and a lot of things are put on his shoulders with protections, coverages, audibles, checks – he's got a lot of leeway in what we're doing now, and you see the effectiveness of what he's doing.
"He understands. He's getting it."
Newton has run for 195 yards, just 25 behind team leader Jonathan Stewart, as the Panthers rank fourth in the NFL in rushing yards per game. Meanwhile, Carolina is 30th in passing offense, which is not a terrible surprise given the absence of top receiver Kelvin Benjamin. However, the team is getting enough production out of such wideouts as Ted Ginn and Brenton Bersin to stay relevant through the air.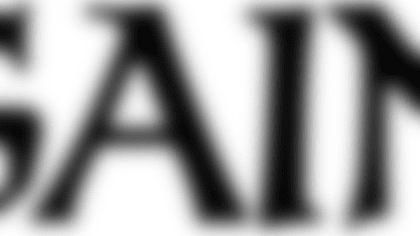 "I think that happens when you're in Year 10 and you're not having success. There's this, 'Well, is there another job he'd be interested in?'" said Payton via ESPN.com. "The point is, if you predict that every year, at some point somebody's gonna be right, whether you retire or you finish or you're let go. I think that's just a little bit of the nature of our game right now.
"I don't know what else to say. I love it here, I'm close to my children [who live in Dallas]. I just built a brand-new place here. So you get tired of answering the questions, and yet I understand you asking."
The Saints are also working on a short week and had the added disadvantage of being on the road on Sunday. That is going to make it difficult to manage a long and significant injury report that includes question marks about WR Marques Colston, T Terron Armstead, G Tim Lelito, P Thomas Morstead, CB Damian Swann and DE Bobby Richardson. Colston, Armstead and Lelito are all starters, Morstead is the team's long-time punter and Swann plays extensively in the secondary. Armstead has played so well this year that he was an honorable mention on the Pro Football Focus All-Pro team after the season's first quarter. The Saints' offensive line as a whole, however, has struggled in 2015 and Brees has been sacked 14 times already, despite missing one game.
The Saints did get safety Jairus Byrd back into the mix after he missed most of last year and the first three games of this season due to a knee injury. He isn't the only key member of the defense to recently return.